Kumamoto Castle Opens Viewing Path As It Finishes First Exterior Repairs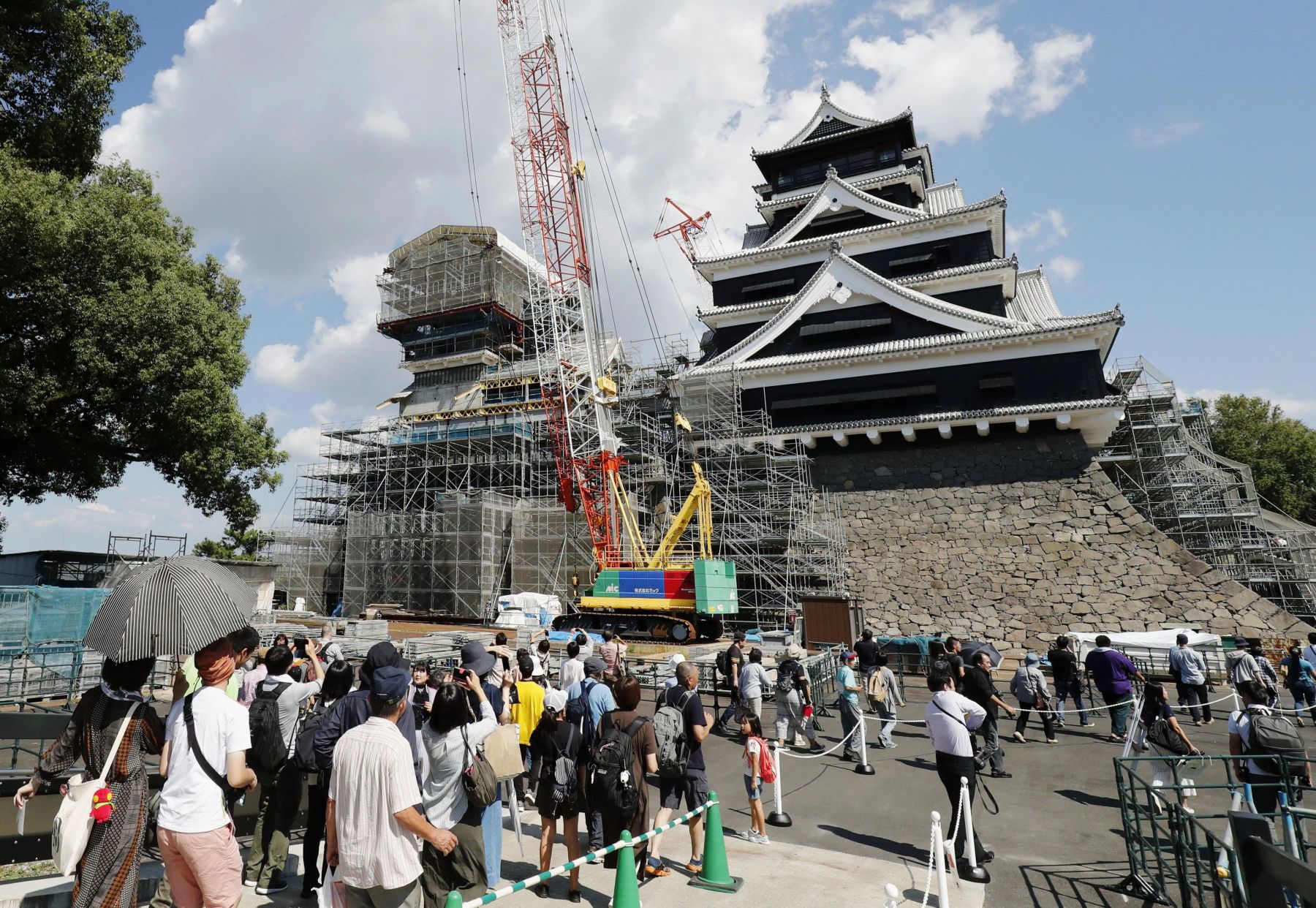 The reconstruction of the exterior of Kumamoto Castle's main keep, which was seriously damaged in the April 2016 Kumamoto earthquakes, has been completed, and Kumamoto City officials announced that a special route around the outside of the castle would be open on specific days and times starting October 5.
The series of April 2016 earthquakes resulted in extensive damage to walls, roofs, and foundations, and collapsed some structures within the castle grounds. Access to the inner citadel, where the main and minor keeps are located, was severely limited as a result.
The new special route shows off the beautiful castle while protecting visitors from the remaining structural risks as repairs continue. Approximately 450 meters long, it runs along a slope linking Ninomaru Plaza, where the ticket counter is located on the west side of the castle, and the plaza of the castle keep.
Visitors will be able to see the western face of the main keep and Uto Yagura Turret, a national designated Important Cultural Property, while walking along the path. The main keep, with its replaced stone tiles, and the small keep, which remains under scaffolding, are also viewable.
Another must-see is the freshly-painted white accents on the castle that create a stunning contrast with its black walls.
The interior renovations within the castle keep are ongoing. The remaining main sections of the castle are scheduled to open to the public starting Spring 2021.
Click here for additional information on access and the status of Kumamoto Castle renovations.
(Click here to read the original Sankei story in Japanese.)
Author: The Sankei Shimbun