Lacrosse to Return to Olympics in 2028 After a 120-Year Absence
Although lacrosse existed as a demonstration sport as recently as 1948, the last time Olympic medals were awarded in the sport was at the 1908 London Games.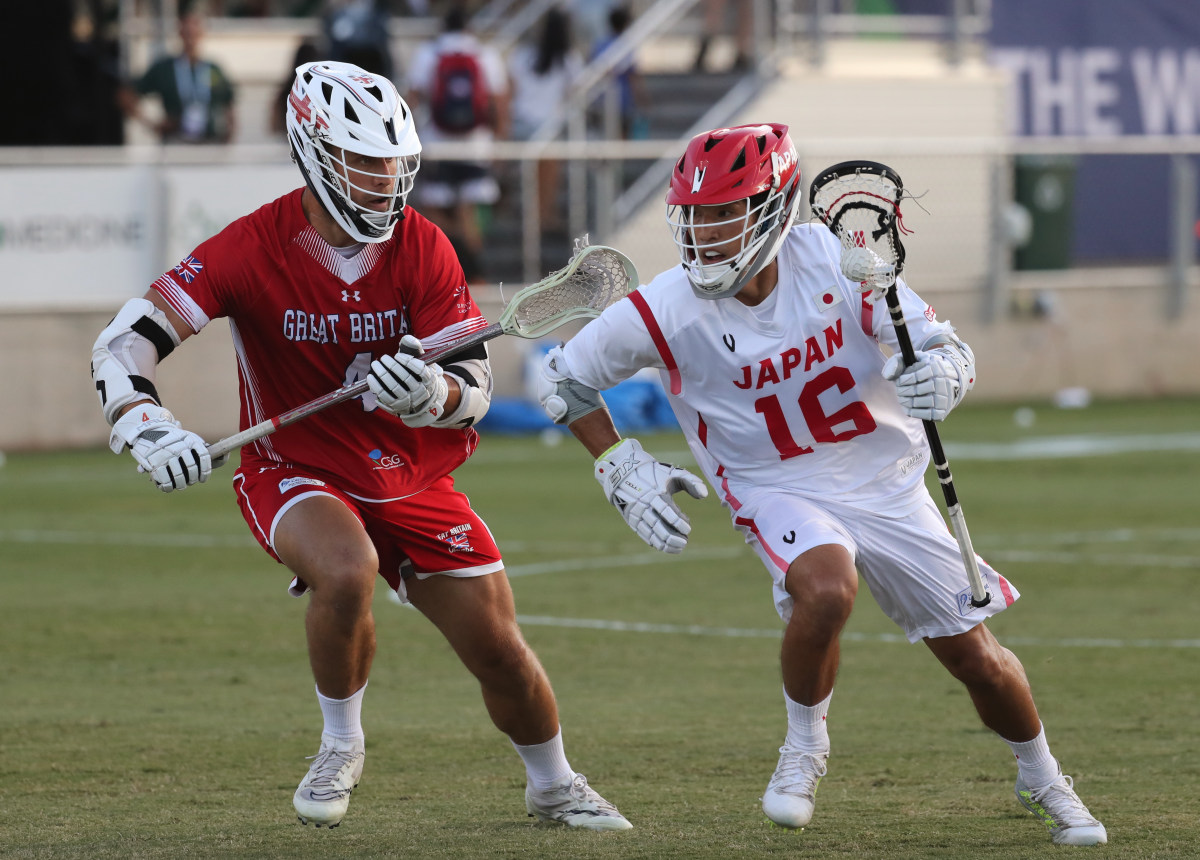 Lacrosse will return to the Olympics as a medal sport in 2028.
The International Olympic Committee has approved five additional sports, including lacrosse, for the 2028 Los Angeles Olympics. An announcement was made on Monday, October 16 during the 141st IOC session in Mumbai, India.

Also added to the 2028 Summer Games schedule: baseball and softball (as one combined entity), flag football, squash and cricket.
Lacrosse was first included in the Olympic Games in St Louis (United States) in 1904, then in London in 1908. After that, lacrosse was featured as a demonstration sport in Amsterdam (1928), Los Angeles (1932) and London (1948).
Lacrosse's growth on a global scale is linked to an overhaul of the sport's governance in recent decades.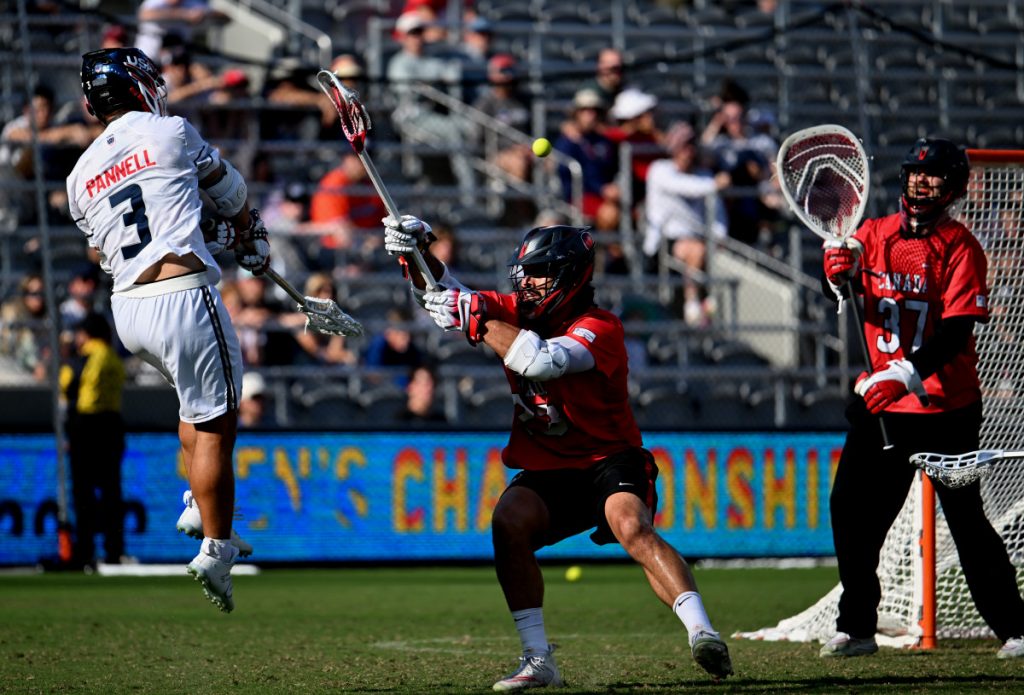 In the 20th century, separate global federations existed for men's and women's lacrosse. Then, in 2008, a new combined international governing body known as World Lacrosse was established.
This has given the sport a step forward with greater visibility. In turn, it marked the start of a movement: lacross's return to the Olympics. Momentum for its inclusion in the Olympics came from the sport's broader acceptance.
In 2017, women's lacrosse was included in The World Games, an international sports extravaganza held every four years featuring sports that are not contested in the Olympics.
The IOC gave World Lacrosse full recognition in 2021.
In 2022, The World Games in Birmingham, Alabama, featured men's and women's lacrosse tournaments with new rules specifically implemented for the Olympics. Japan had a solid showing in both eight-team tournaments, with the men placing third and the women's finishing sixth.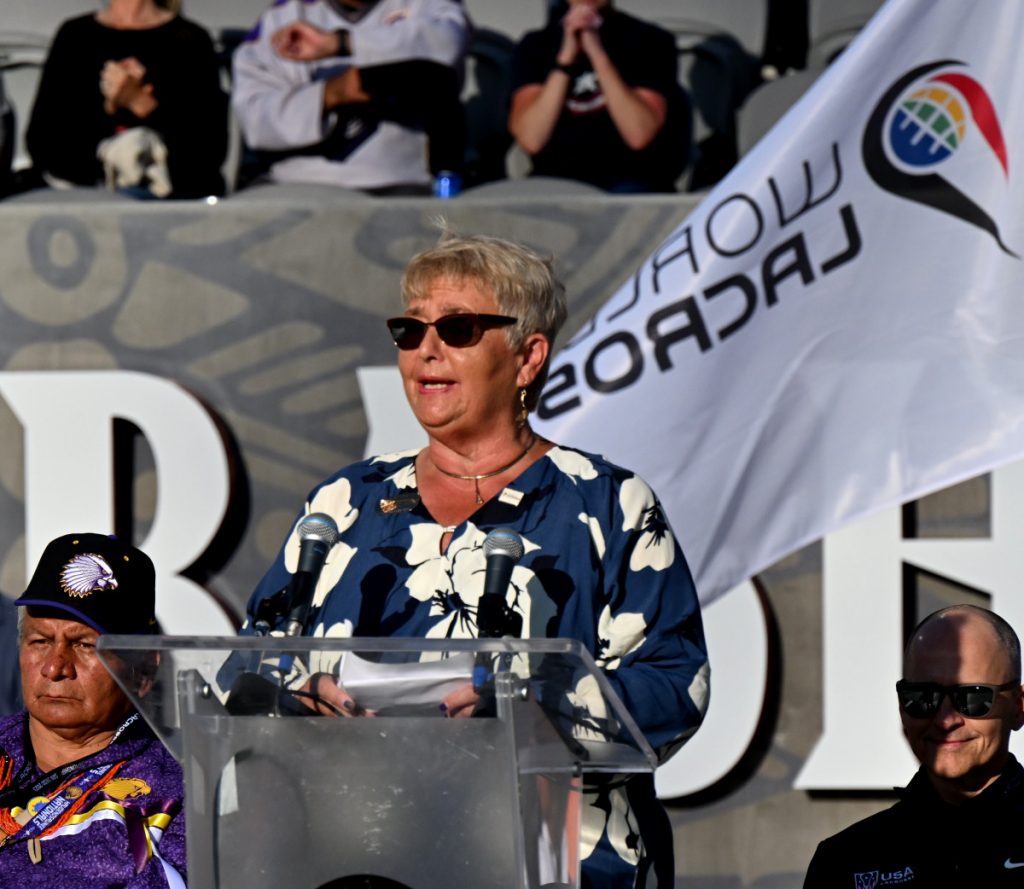 Greater Visibility for Lacrosse
After the Los Angeles 2028 Organizing Committee recommended new sports, including lacrosse, to be added to the Olympic program in October 2023, there was optimism in the lacrosse community that the sport had gained greater credibility.
The IOC's decision mentioned above (for men and women) became a landmark day for the sport.
In addition, World Lacrosse now has 90 member nations as of October 16, including 17 new additions in the past two years, according to published reports.
"There is no greater designation than to be recognized as an Olympic sport," World Lacrosse President Sue Redfern said. "The global lacrosse family has been passionately working toward reaching this pinnacle for more than a decade. Now is our time to shine and show the world how lacrosse contributes to a better tomorrow."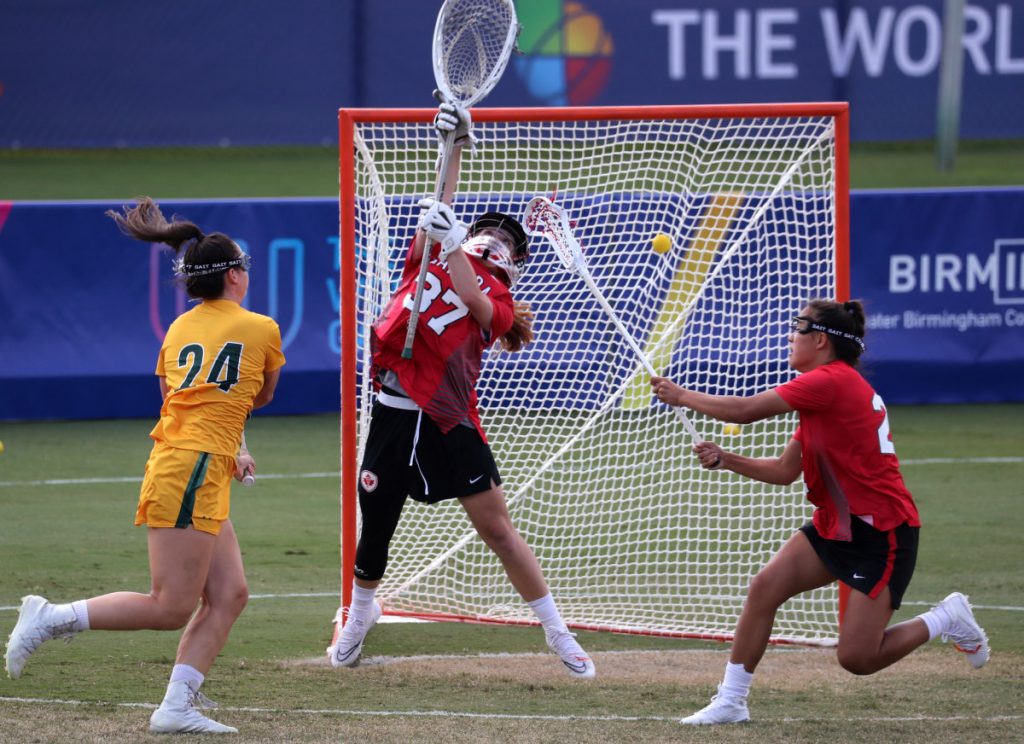 Olympic Lacrosse to Feature New Rules
So what are the new rules for lacrosse for the Olympics?
Well, for starters, everything is smaller ― the size of the field, the length of the game and the number of players.
In regular lacrosse, there are 10 players per side and a match lasts 60 minutes (four 15-minute quarters). The dimensions of the field: 100 meters by 55 meters.
For Olympic lacrosse, there are six players per side, creating a fast-paced version of the game. And it's dubbed "sixes lacrosse." A match is 32 minutes long (with four 8-minute quarters), and the field is 70 meters x 36 meters.
England women's national team player Emma Oakley is an enthusiastic proponent of sixes lacrosse.
"It is such an exciting version of the sport, it condenses all of its best elements and it is exceptionally viewable for people who are new to lacrosse," Oakley was quoted as saying by UK's Sky Sports.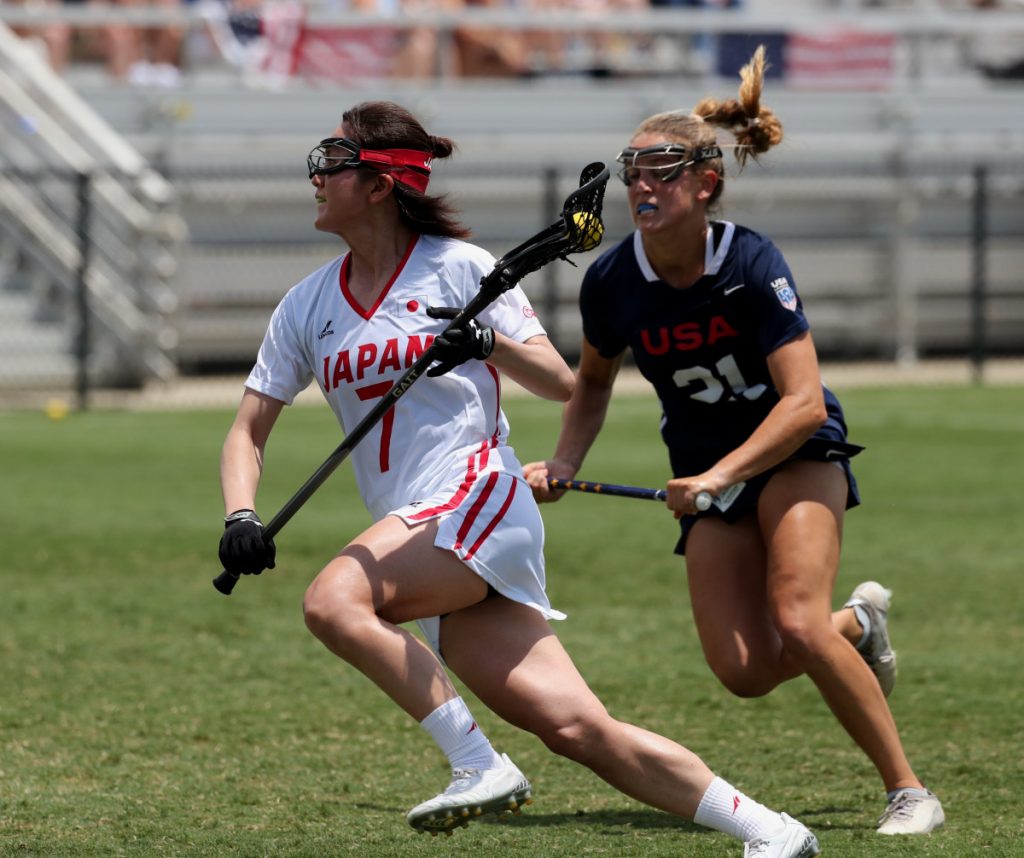 Optimism for Lacrosse's Future in Japan
The history of lacrosse in Japan can be traced to the birth of Keio University's first team in 1986.
Yusuke Sasaki, president of the Japan Lacrosse Association, was one of the pioneer members. He also studied abroad at Johns Hopkins University in Baltimore, Maryland.
Reflecting on his positive experiences being involved in lacrosse, Sasaki shared some special comments with JAPAN Forward and SportsLook.
"I am still fascinated by the JLA's founding slogan, 'Lacrosse makes friends,' " Sasaki said. "My life has become richer since I founded the students' organization in Japan with friends from other universities. I could make lifelong friends abroad through my study at Johns Hopkins University in the United States."
Sasaki added, "I hope to carry the same (lacrosse) DNA for the first time into the future as I did 37 years ago."
Official Recognition in Japan
The Japan Lacrosse Association will join the Japanese Olympic Committee) and work under both the JOC and the IOC in the run-up to LA 2028.
Lacrosse World Rankings
Men's teams (after the 2023 World Championship)
USA
Canada
Haudenosaunee(formerly known as Iroquois Nationals)
Australia
Japan
Women's (after the 2022 World Championship):
USA
Canada
England
Australia
Japan
RELATED:
(Read the article in Japanese.)
Author: Hidemitsu Kaito
Hidemitsu Kaito is a staff writer at JAPAN Forward. In addition to his other duties, he has been covering the sport of lacrosse internationally and in Japan since 1989.