More Strife with China as Japanese Businessman Arrested for Espionage
The move comes as China and Russia seek to turn the Israel-Hamas war to their advantage, creating dilemmas for Japan's Ministry of Foreign Affairs.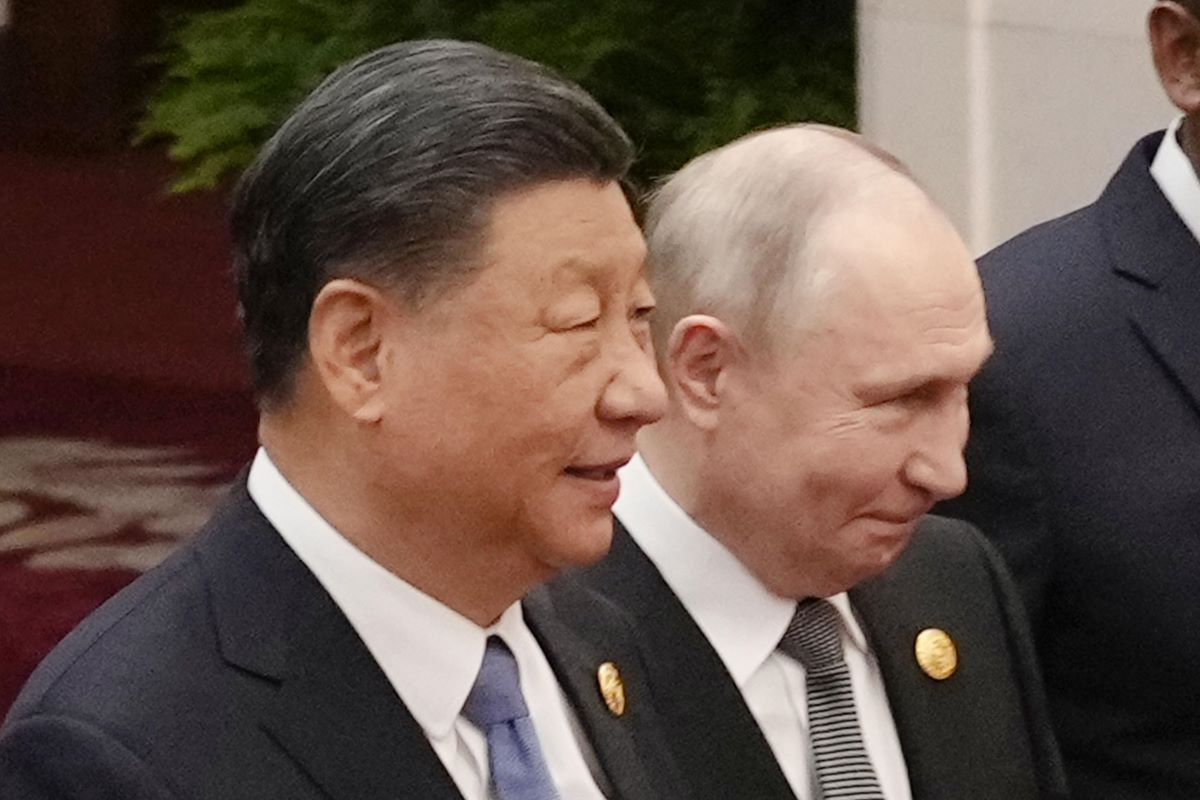 Just a few minutes after Japan's Foreign Minister called for "candid" dialogue with China, the Chinese authorities formally arrested a Japanese man on charges of espionage.
The employee of a drug-maker called Astellas Pharma is in his 50s. He has been held in China since early March.
China has detained at least 17 Japanese nationals for alleged espionage since 2015, according to Kyodo News.
The incident is likely to cause further tension between China and Japan, especially as the allegations of spying remain vague.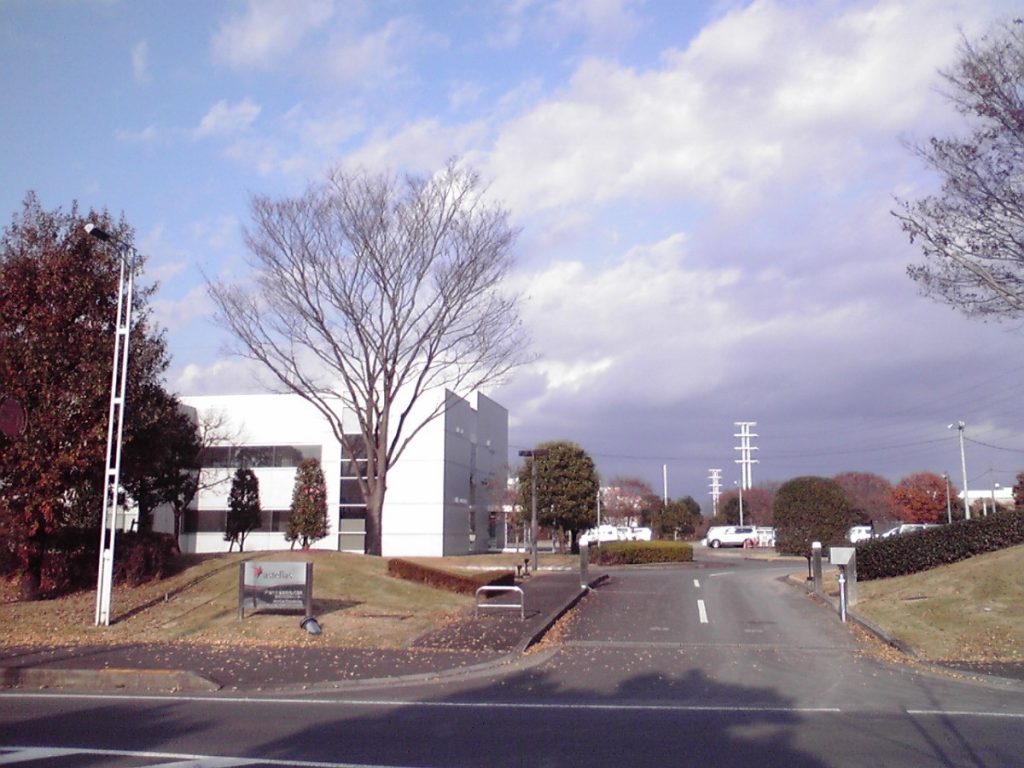 Frank Discussions
In an address by video to a forum on Sino-Japanese relations, on Thursday, October 19th, Foreign Minister Yoko Kamikawa called for frank discussions with China. That was before China announced the arrest.
Prime Minister Fumio Kishida also sent a video message to the forum. In it, he said that China, as a nuclear power, has an "important responsibility to ensure peace and prosperity" in Asia.
Mr Kishida said international cooperation is needed to prevent the use of nuclear weapons by nations that seek to "change the status quo by force."
His remarks echoed comments he has made in many other recent speeches about the urgent need for the world to turn back from the path towards nuclear conflict.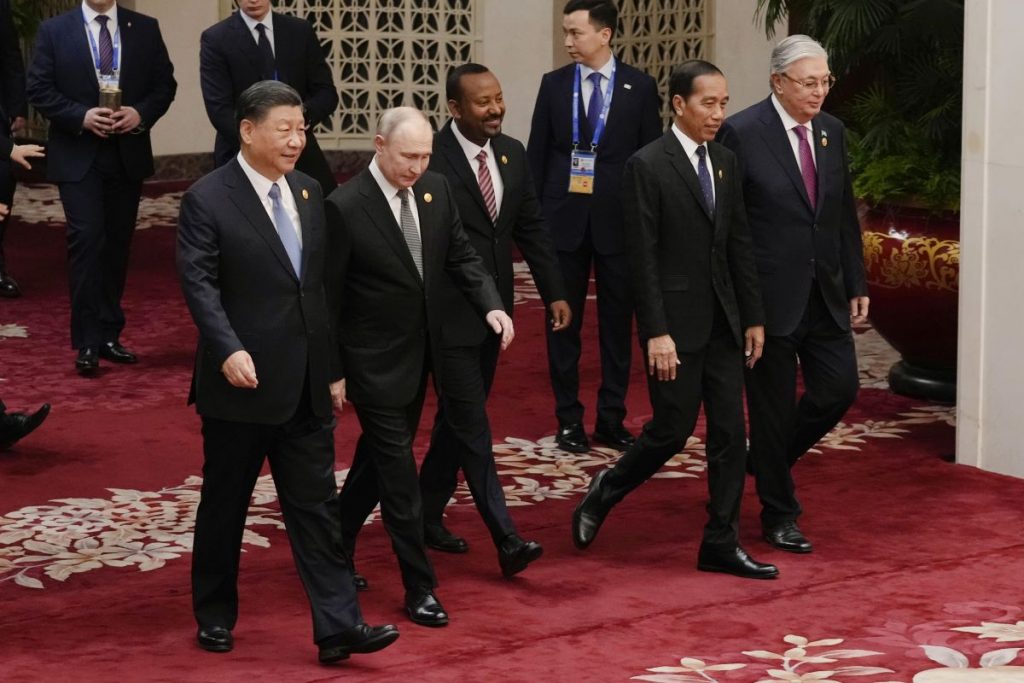 Snubbing Beijing
According to reports in the Chinese state media, 23 heads of state and government attended the third Belt and Road conference, significantly fewer than the last time a similar event was held in Beijing.
Politicians representing the Japanese government chose not to attend the conference in person. Nor was South Korea represented at a governmental level. The United States, Australia, and Canada also snubbed the conference.
It was also notable that only two European governments took part in the BRI event. Viktor Orban, the prime minister of Hungary was there. So was Serbian President Aleksandar Vucic.
Nevertheless, Russia's Vladimir Putin joined the conference. He praised the Belt and Road Initiative as "truly a global plan" and described Xi Jinping as his "dear friend."
In the official photo of the leaders who attended this year's forum, Mr Putin stood beside Mr Xi in the front row.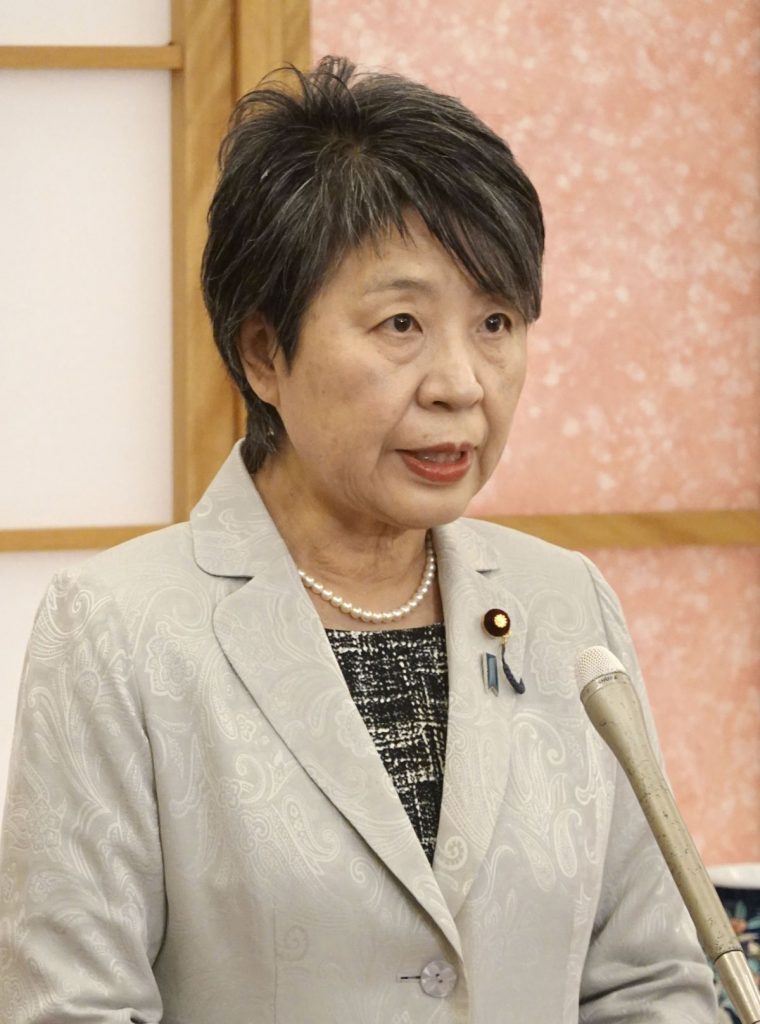 How the Rest of the World Sees It
David Sacks from the Council on Foreign Relations notes that this was Mr Putin's first international trip outside the former Soviet Union since the International Criminal Court issued a warrant for his arrest.
"It was a testament to the growing alignment between Beijing and Moscow," says Mr Sacks, although he believes that, internationally, "Enthusiasm for BRI has waned. Major projects have run into trouble. Countries have less capacity to take on additional debt, and China's desire to lend has decreased."
My friend Shannon Tiezzi, Editor-in-Chief of the Diplomat website, which specializes in political analysis of East Asia, analyzes it this way:
It's a telling indication of how far China's star has fallen in Europe, especially after Beijing's tacit – and reportedly material – support for Russia's ongoing invasion of Ukraine. It's also notable that Putin was one of the earliest confirmed attendees, likely as a result of Moscow's need to demonstrate international support amid the pressure stemming from its ongoing invasion of Ukraine. Yet by making Putin's presence a headline of the event, China may have pushed away any European partners who were on the fence about coming.
Prioritizing Peace
Instead of going to China, Foreign Minister Kamikawa focused her attention on the Middle East. On Wednesday, she announced that Japan will provide $10 million (about ¥1.5 billion) in humanitarian aid for civilians in the Gaza Strip.
She also held telephone conversations with the foreign ministers of France, Australia, and the United Kingdom.
During a call with her British counterpart, James Cleverly, she stated that she felt "strong indignation" at the harm to innocent civilians in the attack against Al Ahli Hospital in Gaza City. She said: "Attacks against hospitals or civilians cannot be justified on any grounds."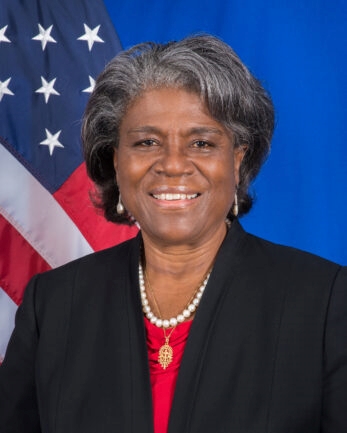 Dilemma at the UN
Japan's diplomats faced a dilemma when the Middle East issues arose at the United Nations.
Russia called for a ceasefire in Gaza, and China supported its proposal. Japan chose to vote against the draft resolution, as did France, the United Kingdom, and the United States.
It may seem odd, given that all those nations say they want peace in the Middle East and are trying to prevent further bloodshed. However, there were suspicions over Russia's motivation for bringing the resolution.
America's Permanent Representative to the UN, Linda Thomas-Greenfield, explained. She said that her country could not support the Russian resolution because it failed to condemn Hamas.
"Russia is giving cover to a terrorist group that brutalizes innocent civilians. It is outrageous, hypocritical and indefensible," she said.
As a general rule, Japan seeks to remain in accord with friendly countries at the United Nations. In this situation, diplomats faced a fairly stark choice between supporting Russia or America. The Japanese chose to stay onside with the United States.
However, the real test may still be to come. If America becomes bogged down in a volatile situation in the Middle East, it could make it more difficult to stick to its commitments in Asia.
It is an outcome that would suit China. It is not a situation that brings any advantage to Japan.
RELATED:
Author: Duncan Bartlett, Diplomatic Correspondent
Mr Bartlett is the Diplomatic Correspondent for JAPAN Forward and a Research Associate at the SOAS China Institute. Read his articles and essays on JAPAN Forward.