Let's Hope the New Korean President Ends His Term Well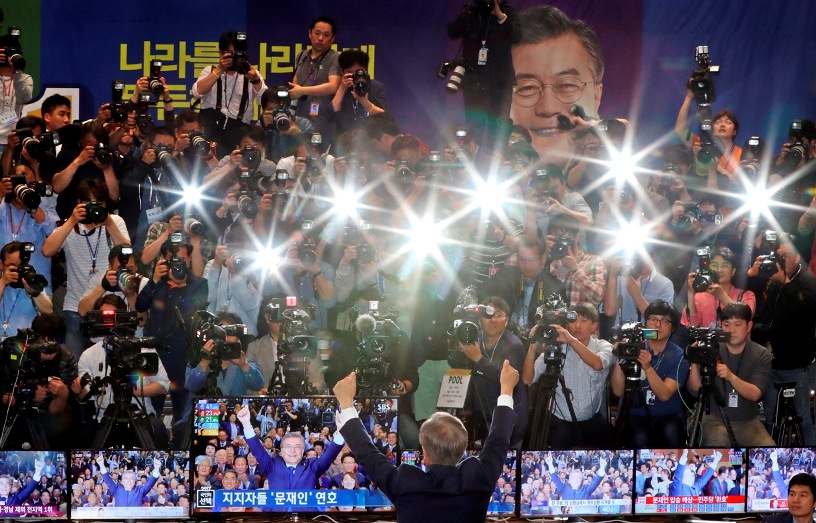 It must be difficult to be the president of South Korea. That is what I thought while watching the news of former South Korean President Roh Moo-hyun's visit to Japan in June 2003.
The previous year, Japan and South Korea had co-hosted the soccer World Cup. Korean drama was beginning to become popular, riding the wave of the drama Winter Sonata. From the Japanese side, it looked like the beginnings of a great friendship.
In reality, the reaction from the Korean media was harsh. Even in televised debates, it was said to be a case of "Humiliating Diplomacy." When one proposed Japan, China, and the United States, as countries with whom to forge a deeper friendship, the reaction was, "The USA and China are fine, but what is with Japan?"
Perhaps he learnt from this, because soon the only thing to come out of former President Roh's mouth was criticism against Japan.
The situation remains that you cannot possibly win a presidential election in South Korea without being anti-Japanese.
In this environment, Mr. Moon Jae-in—64, member of the Democratic Party, the largest and particularly hardcore opposition party—has become the new president of South Korea. As a former aide to former President Roh, Mr. Moon will be continuing reconciliatory policies toward North Korea.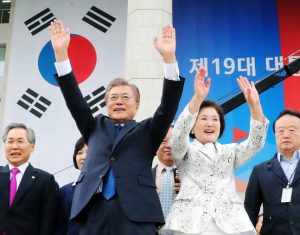 However, the political environment surrounding the new administration is of a completely different severity, compared to when the Roh administration took office. It is no exaggeration to say that we are on the brink of war, given the threat of North Korea's nuclear and missile development. Even so, Mr. Moon is adamant on maintaining a dialog with Kim Jong-un, chairman of the Workers' Party of North Korea.
Despite the previously strong South Korean economy, now the high unemployment rate and widening gap between the rich and the poor are conspicuous. The new administration is setting sail into a sea of anxiety rather than anticipation.
Just like the most recent former President Park Geun-hye, who is now detained over corruption charges, previous Korean presidents have almost always ended their term in disgrace. Mr. Roh committed suicide during his retirement amid great pressure. In five years' time, I hope that Mr. Moon can meet the end of his term in office with a smile.
Of course, this is only if he manages to avert the Korean Peninsula Crisis, and make modest progress in Korean-Japanese relations.
(Click here to read the original article in Japanese)