Living with COVID in the Season of Cherry Blossoms
Very early on in the pandemic Japan focused on airborne transmission, but it should not relax. In other countries, a loosening of restrictions has been associated with new surges.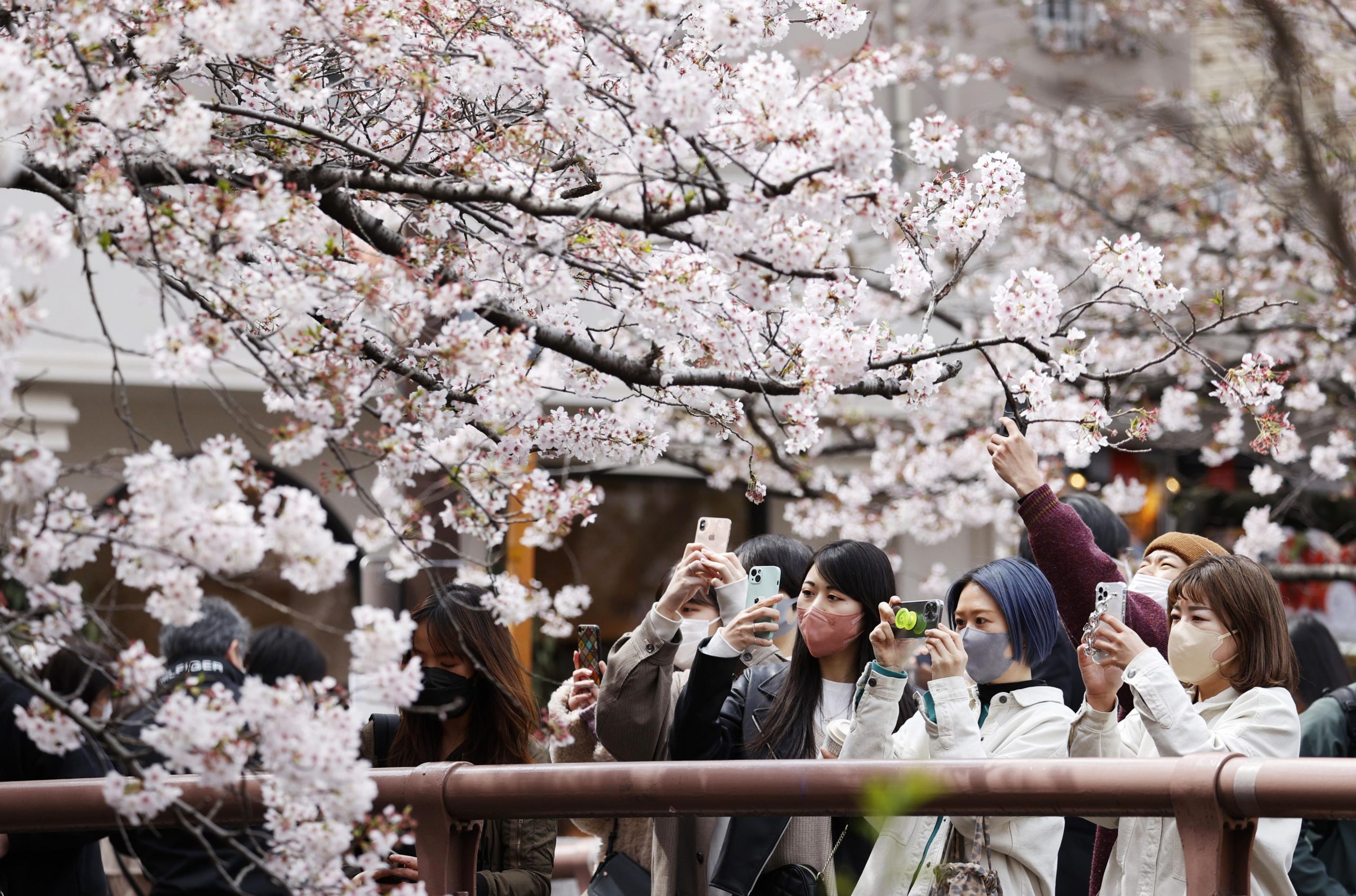 Universal masking, high vaccination rate, early focus on ventilation: Japan seems to have gotten some things right in fighting the pandemic. Looking deeper, Japan's success is not easy to explain. Particularly striking is the difference from South Korea, which is suffering its worst outbreak.
Tokyo is in awe of the cherry blossoms in this season. In Yoyogi park people were again sitting under the blooming trees, as if the pandemic had never happened. Meanwhile, security politely warned people not to linger. Japan has lifted all its quasi emergency antivirus measures. Still, residents have been advised against throwing hanami picnic parties.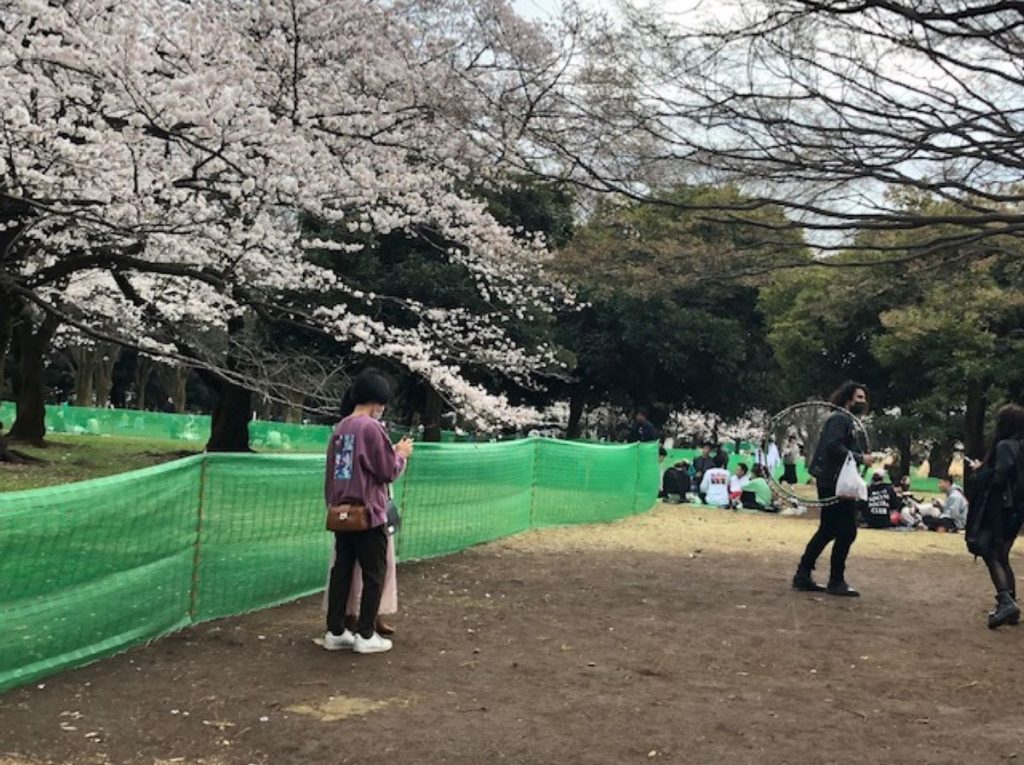 RELATED: Sakura: Softly Blossoming Cherries Herald the Hope and Pleasures of Spring
With so much sunshine and pink petal magic, can Japan let its guard down?
On Thursday March 31, Japan reported 51,913 new cases and 101 deaths. Numbers had been going up for the past few days, after a steady decline since the Omicron peak in early February when more than 100,000 daily new infections were reported. It is unclear if this is the start of a new wave of infections this time, maybe driven by the Omicron sub type BA.2.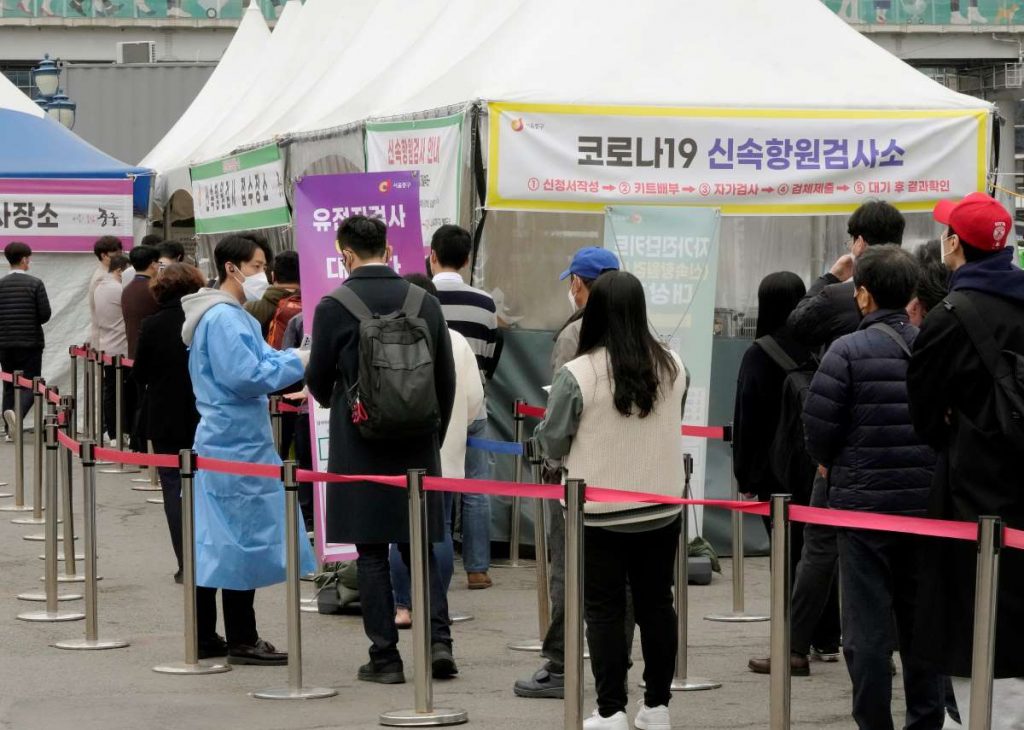 South Korea's Challenges
Japan's path, however, stands in sharp contrast to its neighbor South Korea. The country is reporting around 344,000 new cases per day at the moment, and more than 300 deaths daily.
In gruesome news, last week health officials in South Korea instructed crematories to burn more dead bodies per day and funeral homes to add more refrigerators to store the dead. South Korea is still reeling under the omicron wave – its biggest wave so far. But might have begun a turnaround.
Comparing Infections
South Korea and Japan share many similarities. They have similar demographics, a culture of mask wearing, and strong public health systems.
This latest development is therefore surprising, given that South Korea has been a success story in the first two years of the pandemic. With its unique test, track, tracing, and quarantine strategy, mask wearing and mass testing, the country had been able to fight virus surges ー until the highly contagious Omicron variant came along.
In part, South Korea's high numbers compared to Japan are due to its aggressive testing. It is using rapid antigen tests conducted by medical personnel at clinics, as well as PCR tests done at screening centers. And all positive test results are entered into the national case count.
This is unlike Japan, which does not use rapid tests at all for screening purposes. Counts of positive test results come only from PCR tests that have been initiated by a doctor for a patient who experiences symptoms.
Less easy to explain is the difference between Japan and South Korea in virus fatalities. While Japan has also seen a surge in infections due to Omicron, this did not translate into so many deaths.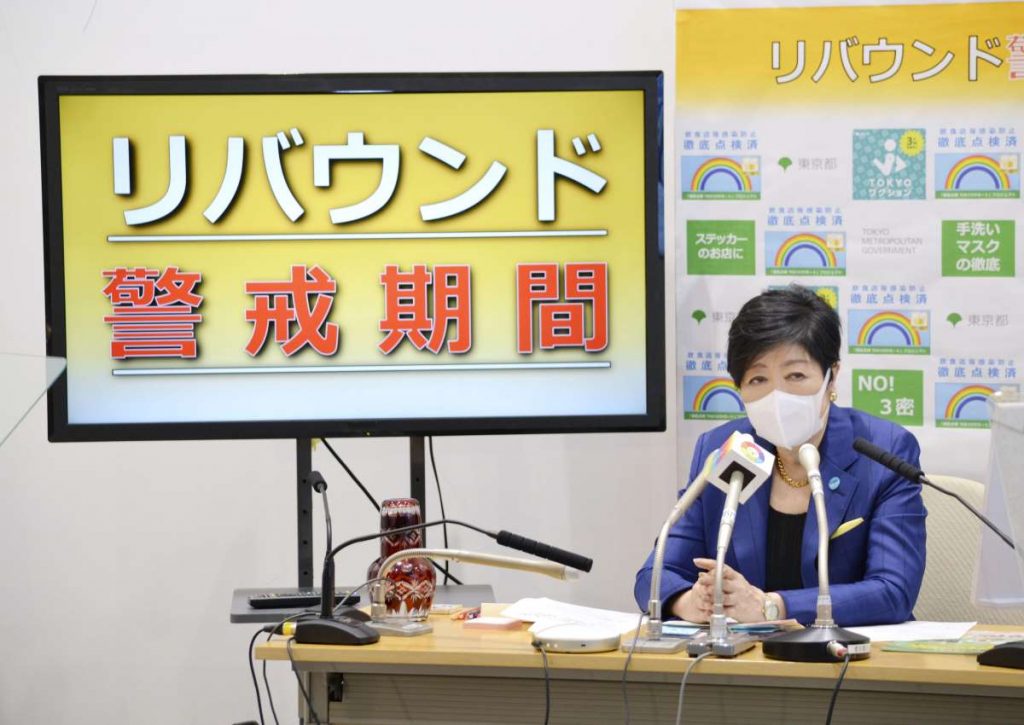 Explaining the Differences
As Eric Topol, professor of Molecular Medicine at The Scripps Research Institute in La Jolla, California, recently pointed out on twitter: "Despite a 2 fold higher booster vaccination percentage, a noteworthy difference in fatality rate and divergence of curves."
Japan and South Korea have similar vaccination rates. Tokyo has administered two shots for 80 percent of its population. Seoul reports an even higher rate at 86 percent.
Seoul has also done better at bringing the third shot or booster to its citizens. The booster vaccination rate is around 60 percent - twice as high as that of Japan. Despite this South Korea has seen many more cases and fatalities.
There is no easy explanation here. Does the type of vaccine make a difference? Japan only uses mRNA shots by Pfizer and Moderna, while Seoul uses a substantial amount of AstraZeneca along with Pfizer, Moderna and Janssen.
Was Japan lucky, because it started the booster campaign late and thus vaccinated into the Omicron wave, while South Korea started earlier and did not get the same effect due to the waning for vaccines?
Is it down to genes or to diet? Are Japanese elders healthier than their South Korean counterparts? Do Japanese people have greater trust in their government or in their neighbors?
Or do South Koreans care simply less about getting infected?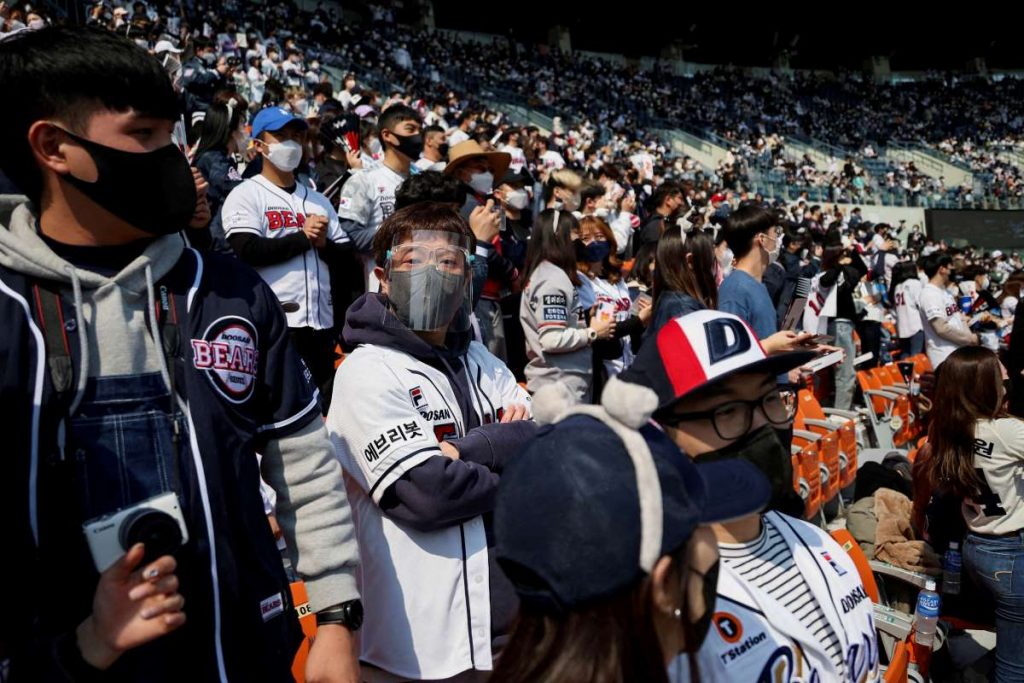 Differences in Concern Over COVID-19
A survey released on March 15 by Seoul National University's graduate school of public health, showed the number of South Koreans who worry about a serious health impact from COVID-19 had dropped to about 48 percent, the lowest since the surveys began in January 2020. In any case, Omicron has forced Seoul to abandon its stringent COVID-19 response of mass testing, aggressive contact tracing and quarantines. Instead, it has to focus its limited medical resources on the groups most at risk, like people 60 and older and those with chronic diseases.
"We see what omicron can truly do when it enters a country where very very few have had COVID before," writes Vincent Rajkumar, professor of medicine at the Mayo Clinic in Rochester, Minnesota on twitter. "But all is not failure and despair. This is only the first wave in South Korea. The wave in terms of deaths is much less than 4 of the waves in the US."
Death Rates Compared to Elsewhere
While the absolute death figures of South Korea may seem dramatic, the country's fatality rate remains low relative to other countries. Cumulative confirmed COVID-19 deaths per 1 million people are 316.34 for South Korea and 222.28 for Japan – a lot less than the United States with 2933.79, or Germany with 1543.72.
While confirmed COVID deaths figures are still biased by testing levels ー in places such as Belarus or Djibouti where testing is next to non-existent, a much lower percentage of COVID deaths have been identified ー excess mortality is often used to measure the brutality of the pandemic. It refers to the number of deaths from all causes during the crisis above what would be expected to be observed under normal, non-pandemic conditions.
For the first two years of the pandemic, South Korea's excess deaths are about 1 percent above average, while the excess deaths for Germany are 4 percent, and 16 percent for the United States. Japan seems to report no increase, but data is simply lacking.
Japan seems an outlier compared to other countries. Its COVID death rate is on par with countries that followed a zero COVID tolerance policy like Taiwan, China and New Zealand. Yet, it did not introduce any of their zero-COVID measures, such as lockdowns or mass testing.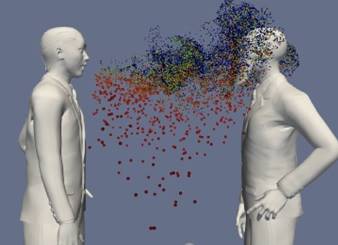 Focus on Airborne Transmission
Despite the latest Omicron surge, Japan still has fewer COVID deaths than other countries.
Very early on in the pandemic Japan focused on airborne transmission. Some experts think that its multilayered approach with mitigation of airborne transmission, a focus on ventilation, mask wearing and restriction of mass gatherings has been key to its success.
We might never know for sure why Japan has done a better job of protecting lives. One thing, however, is certain, however. No country is an island to a highly transmissible virus ー even those that are islands like Japan.


Agnes Tandler (Tokyo)
Since the start of the pandemic in 2020, Agnes Tandler has been based in Japan, where her reporting covers COVID-19 for a daily healthcare newsletter in Germany. Find other essays and reports for JAPAN Forward here.