Look What They Rolled Out at the Autumn Tokyo Motor Show — Not Just Cars
The Japan Automobile Manufacturers Association, Inc. (JAMA) disclosed last July 30 a new feature in autumn's Tokyo Motor Show focusing on active collaboration with other industries, such as major electronics and telecommunications companies.
JAMA is facing severe headwinds with the dispersion of the event over a fragmented venue due to most major overseas automakers deciding to sit out the 2019 event. Moreover, the usual venue — the Tokyo Big Site in Kotoku ward — is preparing for the 2020 Olympic games, so the event is being dispersed among nearby venues.
The organization is hoping to stem its losses by stepping in a new direction to attract visitors with automobile-related exhibits commingled with opportunities to experience cutting-edge advanced technologies.
Experience Daily Life in the Near Future
Adopting the theme "Open Future," the 46th Tokyo Motor Show will operate over a period of 12 days from October 24 through November 4. Approximately 190 companies and organizations from seven countries around the world will join the biannual event.
This event will bring a cutting edge experience to visitors in the part of the show called "Future Expo." Conceived in collaboration with varied technology industries such as NTT, Panasonic, NEC, and Fujitsu, visitors who enter the charge-free zone will find themselves in a "future Japan" five years from the present.
The interactive experience presents such aspects of future daily life in Japanese society as:
shopping at a convenience store with an

unmanned payment service utilizing a facial recognition;

watching sports remotely over a 5G wide bandwidth high-speed mobile communication system;

self-driving cars and ultra-compact micro mobility using electric- and hydrogen-based energy instead of gasoline.
Unfortunately, the only major foreign automakers to showcase their models at this year's event are German manufacturer Mercedes Benz and Renault from France. The number of major overseas manufacturers participating has dropped to its lowest in 2009, after the Lehman Brothers financial crisis. Jun Nagata of JAMA and special chairman of the motor show expressed frustration, saying, "Tokyo's position has dropped in the international world of motor shows."
Using Innovation to Arrest Declining Interest
The highest recorded number of visitors reached 2,018,000 in 1991. At the time, over 330 manufacturers showcased in the 15-day event. In 2007, attendance was still reasonably good with 1,425,000 visitors.
However, two years later in 2009 — immediately following the Lehman Brothers collapse — the number of visitors declined by half to 614,000. In 2013, attendance improved to 902,000 people. But the event has been unable to break the pre-Lehman 1 million count, recording only 771,000 visitors in 2017, the immediate predecessor show to this year's event.
This all comes amid a decline in the sales of new cars. It is also one of the reasons JAMA for the first time is collaborating with other domestic industries with plans to premiere a small-sized drone race this year.
Anticipating the next generation of transportation, a test site for visitors to try out a collection of over 100 micro-mobility models designed for one to two passengers also will be available. The concept is to offer visitors a chance to experience electronic kick boards, three-wheeled or stand-up vehicles, and wheelchairs conceived as designs for future mobility.
World Championship Game in e-Motorsports
The event is very youth-friendly, offering games and technology anticipating future Japanese society.
A venue for e-Motorsports will be installed where visitors who want to show off their computer game skills can compete in races, such as a world tour championship, as well as prefectural competition. Also, in collaboration with KidZania, a work experience theme park will be set up where kids will get to learn about a variety of occupations.
"While the automobile industry is aiming to transform its business model, the show needs to adjust and collaborate with various industries in order to prepare for the future mobility of society," said JAMA's Nagata.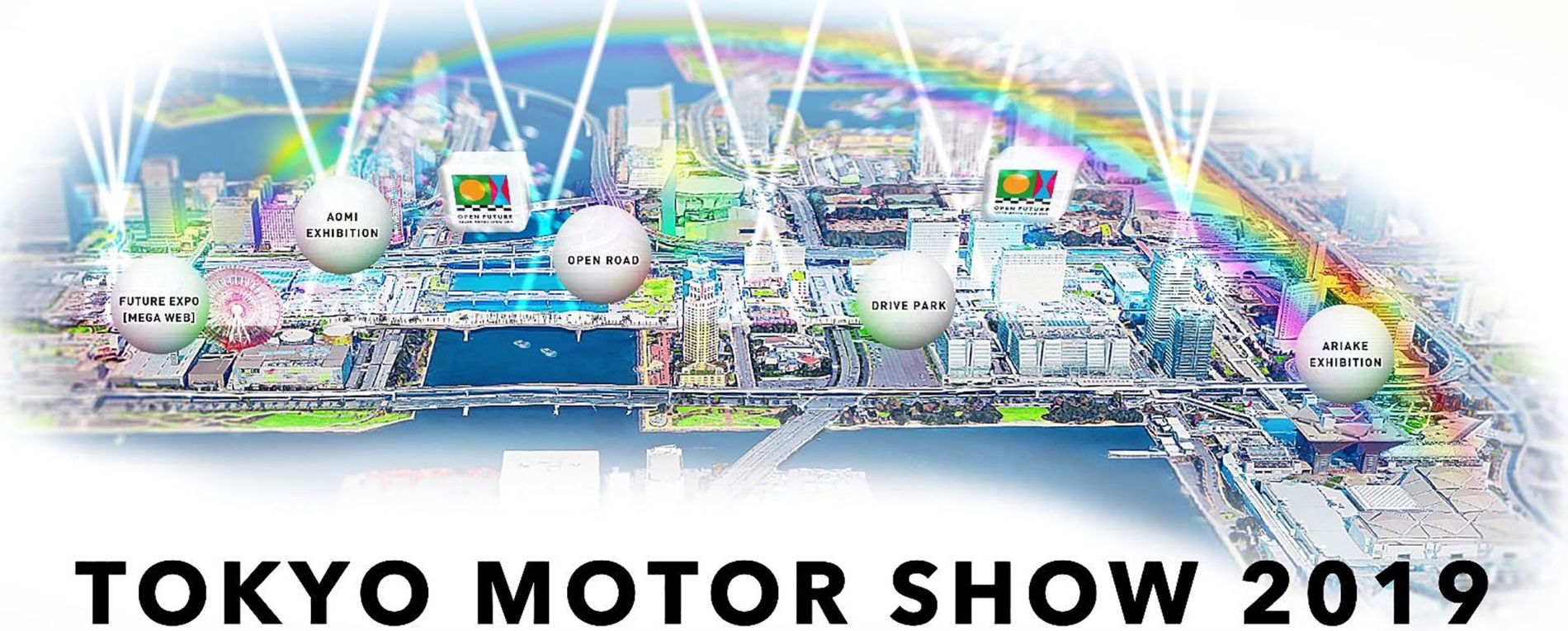 Tokyo Motor Show 2019
Where: Tokyo Big Site and Odaiba in Tokyo
Follow this link for information on access.
When: October 24 (Thursday) to November 4 (Monday), 2019
Tickets: Tickets go on sale August 1
Advance Purchase single entry: ¥1,800 JPY
Same-day single entry: ¥2,000 JPY
Double Entry (different days): ¥3,500 JPY
Unlimited Entry: ¥6,000 JPY
Students and Children: Free of charge for children through high school
For More Information: Further information in English on the Tokyo Motor Show 2019 can be found by following this link.
(Click here to read the article in its original Japanese)
Author: Yoshitake Imamura