Lupin the Third Is Coming To Universal Studios Japan in First Ever Theme Park Collaboration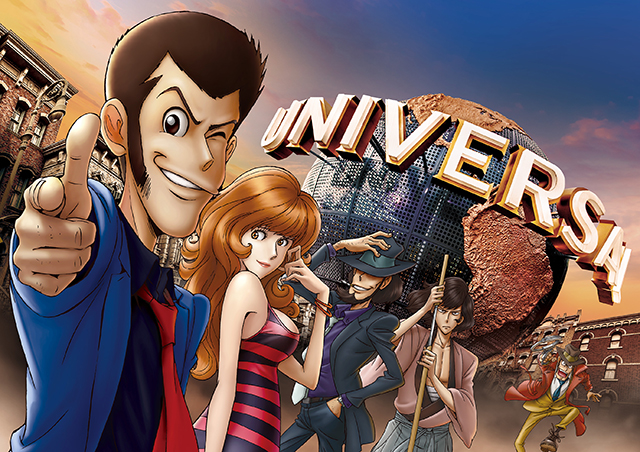 Picture: © Monkey Punch © TMS / NTV © Universal Studios / © PR Times, Inc.
Lupin the Third hardly needs any introduction. For the past fifty years, Monkey Punch's story about the gentleman thief, his right-hand man and sharpshooter Jigen, the swordsman Goemon, femme fatale and love interest Fujiko and lifelong frenemy Inspector Zenigata have entertained and delighted audiences around the world through manga, five television series, feature-length anime and various goods and collaborations.
While Lupin the Third has collaborated on themed cafes and bars and even a themed escape adventure, the venerable franchise has never had an official presence in a theme park before.
However, that will all change when Lupin the Third comes to Universal Studios Japan in Osaka for a special limited-time attraction to celebrate the park's fifth anniversary in 2019.
Jan. 18 to May 26: Lupin the Third Event at Universal Studios Japan
As a central part of USJ's "Universal Cool Japan 2019" project next year, Lupin the Third will be featured in an exciting "XR Ride" as well as a themed "entertainment restaurant."
The rest of the article can be viewed on our partner's website, grape Japan at "Lupin the Third Is Coming To Universal Studios Japan in First Ever Theme Park Collaboration."