Mao Shimada Leads After the Short Program at the Junior Grand Prix Final
The two-time Japan junior champion is planning a triple axel and a quad toe loop as part of her free skate routine at the Junior Grand Prix Final.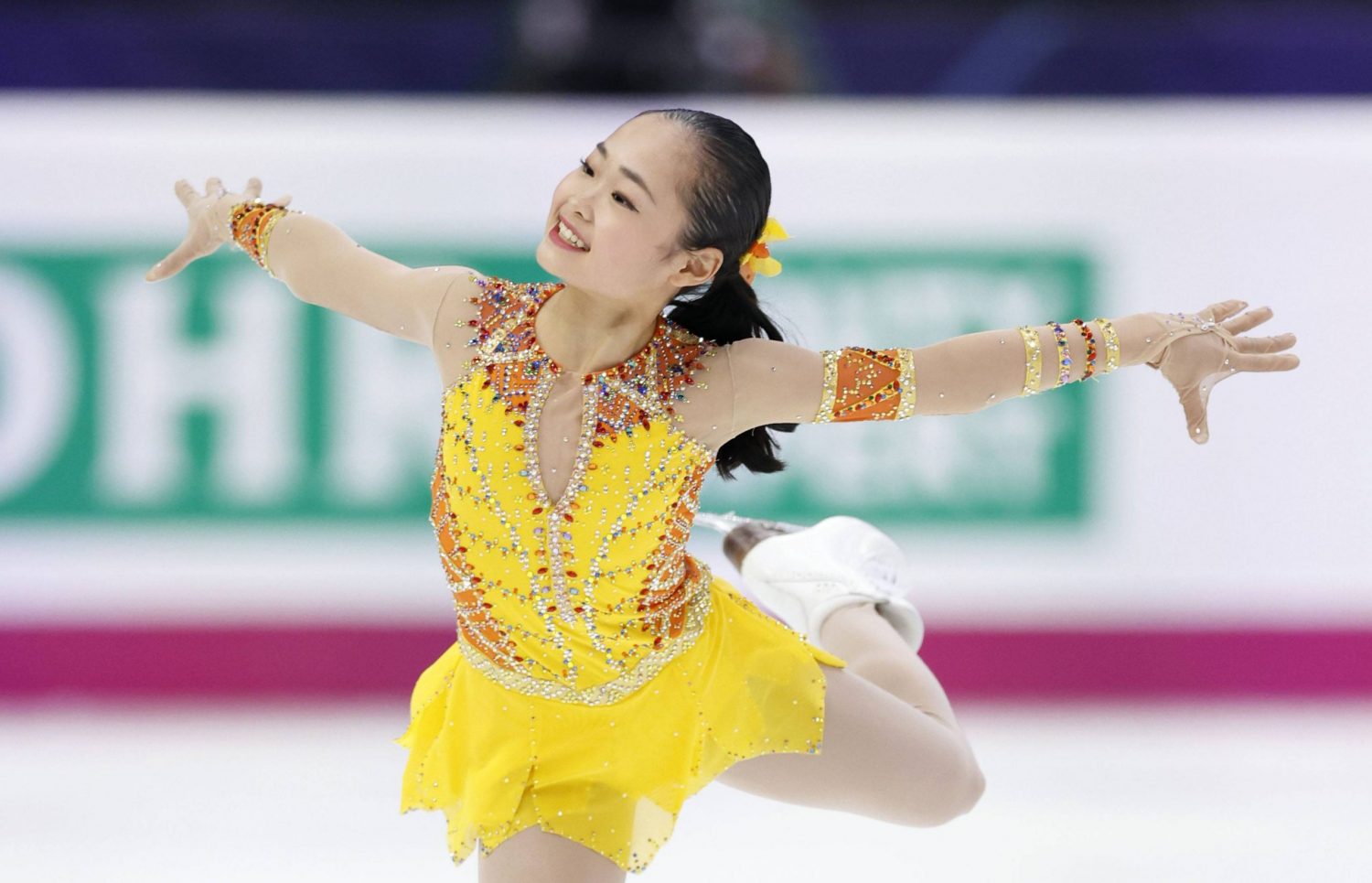 This article first appeared on SportsLook, JAPAN Forward's dedicated sports website.
Mao Shimada grabbed the lead after the short program at the Junior Grand Prix Final in Turin, Italy, on Thursday, December 8 with a near flawless skate. The two-time Japan junior champion is looking to add this prestigious crown to her already impressive overall showing in her first season on the circuit.
Heading into Friday's free skate, the 14-year-old from Tokyo is in first place with a score of 69.66 points, ahead of South Korea's Jia Shin, who is a close second with 69.11. Shin's compatriot Chaeyeon Kim is third at 66.71.
Ami Nakai stands in fourth on 65.97, while Minsol Kwon (59.91) is fifth and Hana Yoshida (55.51) is sixth.
Shimada took the ice at Palavela Arena as the favorite, having won both of her two JGP assignments this season, and did not disappoint. Skating to "Lion King" she opened with a nice triple loop, followed by a solid double axel. She was judged a quarter short on the front end of her triple lutz/triple toe loop combination jump, but received level fours on all of her spins.
Read the full story on SportsLook.
Author: Jack Gallagher
The author is a veteran sports journalist and one of the world's foremost figure skating experts. Find articles and podcasts by Jack on his author page, here, and find him on Twitter @sportsjapan.