Shoma Uno, Sota Yamamoto and Kao Miura Are 1-2-3 After Men's Short Program at Grand Prix Final
Uno, who has 99.99 points heading into the men's free skate at the Grand Prix Final, displayed power and finesse in his skate to "Gravity."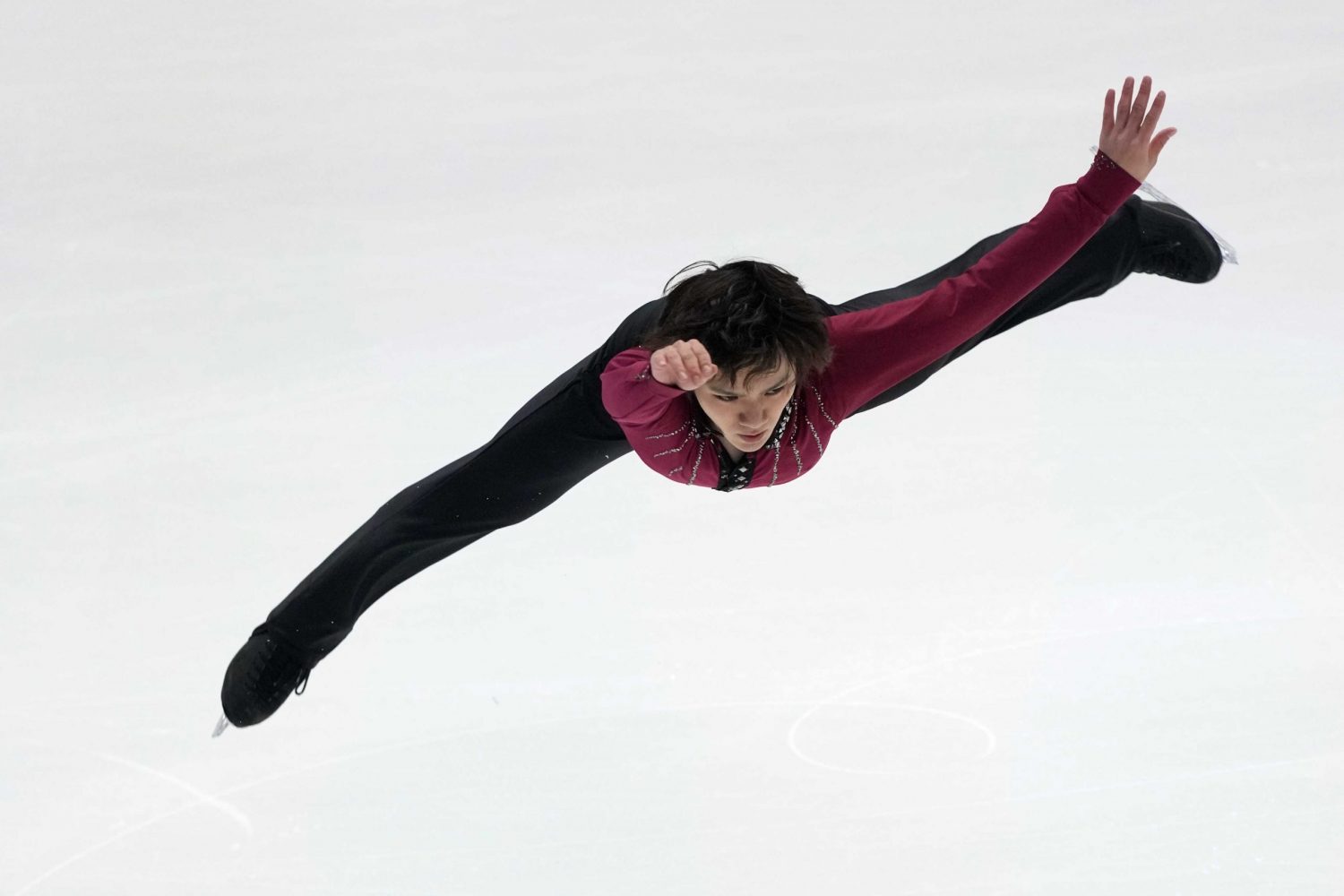 This article first appeared on SportsLook, JAPAN Forward's dedicated sports website.
World champion Shoma Uno led a Japanese sweep of the short program at the Grand Prix Final in Turin, Italy, on Thursday night, December 8. Uno is looking to win the title in this prestigious competition for the first time in his career.
The three-time Olympic medalist, who will turn 25 next week, put forth a sublime effort and is on top with 99.99 points going into Saturday's free skate. Sota Yamamoto is in second place with 94.86, while Kao Miura stands in third at 87.07.
Italy's Daniel Grassl is fourth on 80.40, while Ilia Malinin (80.10) of the United States is fifth. Shun Sato (76.62) is sixth.
Uno displayed power and finesse in his skate to "Gravity" and he appears on the way to victory, with his expected top challenger Malinin nearly 20 points behind. The Nagoya native opened with a fantastic quadruple flip, followed by a quad toe loop/double toe loop combination jump. He also hit a clean triple axel.
The star notched level fours on two of his spins and a level three on his step sequence. And Uno felt he could have done better this night.
Read the full story on SportsLook.

Author: Jack Gallagher
The author is a veteran sports journalist and one of the world's foremost figure skating experts. Find articles and podcasts by Jack on his author page, here, and find him on Twitter @sportsjapan.