Meet the Chika Idols, the Girls in the Underground Scene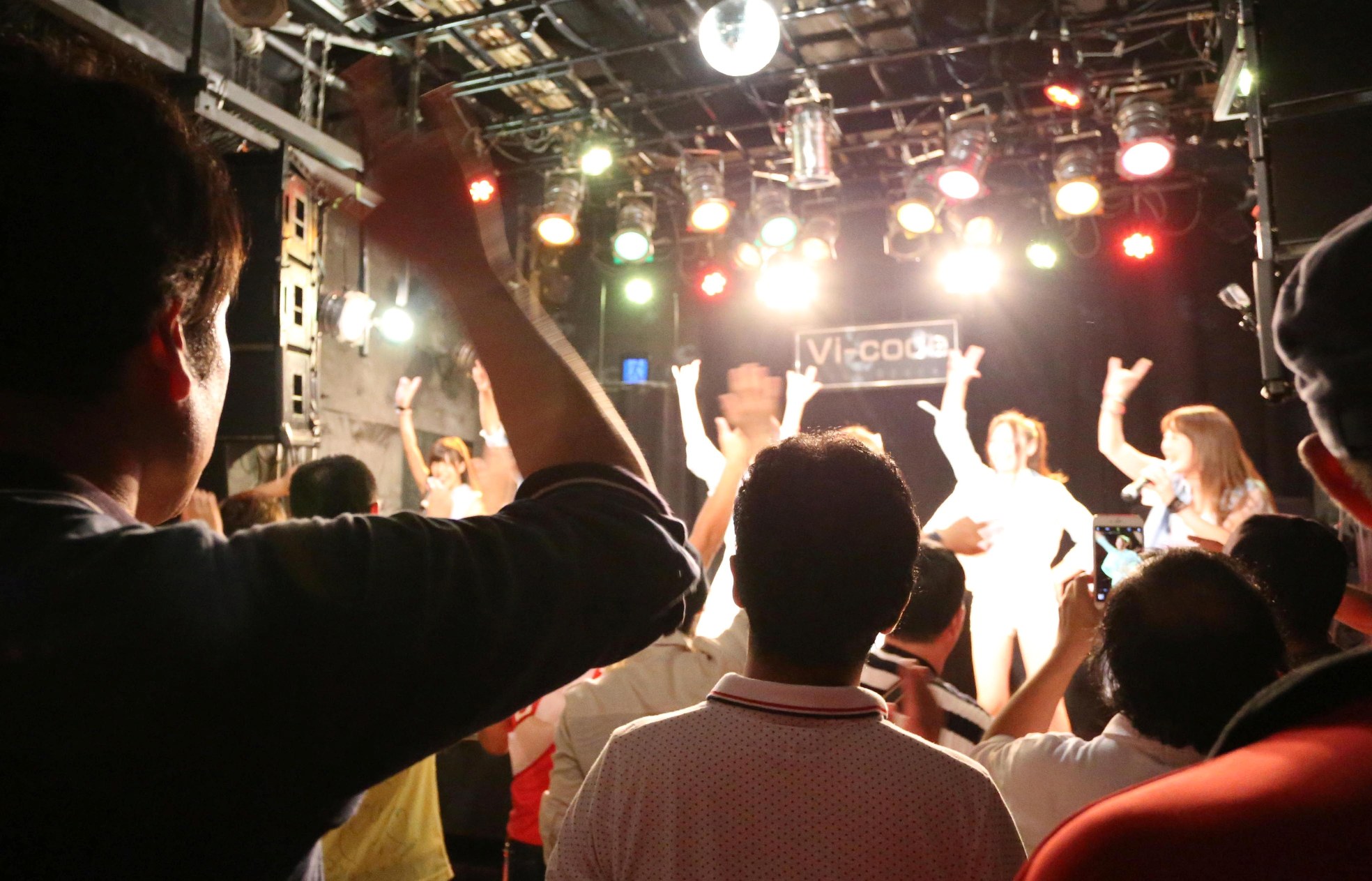 "I will never forget these few years we spent together."
A girl, dressed in a simple costume speaks onstage, and the audience falls silent. Some may be crying. Occasionally, a sniffling noise can be heard. The eyes of the audience, eager for the girl's next word, are fixed on her petite body.
"We'll sing with gratitude to all of you until the very last song. Our next song is…!"
The girl calls out the title of the song, and the music starts to play. It is their signature song. A cry of joy rises from the auditorium, and excitement fills the venue instantly.
It is an odd sight.
It is expected that it would be an emotional moment if it is the final concert of a nationally renowned singer, but this is a small club a little apart from Shinjuku station. The space, which would fit 30 seats or so if it was a restaurant, is packed with over 200 people—naturally, a mostly male audience.
Men in their 20s to 40s predominate, some with a somewhat tacky appearance. When you look around, however, you will realize a wider variety of people are present: a businessman in a neat suit who is probably a capable boss, uni-student-looking boys around the age of the girls onstage, an elderly couple warmly looking up at the stage as if to watch their granddaughters…. There are even some females in the audience, gently swaying in a small fenced area by the left end of the stage.
There is a hip-hop-style dancer copying every move the girls make onstage in the less crowded space at the back of the auditorium.
Member of the audience, in unity, shout out the girls' names between phrases as part of a call (kôru) and extend their arms towards the stage, as if to worship a god in the name of kecak. The crowd drifts to and fro, following the movements onstage, and the performing girls wave their hands to answer them—following a synchronized movement, an ota-gei, based on a traditional dance from Bali, Indonesia.
At the gallery upstairs, a group of people who appear to be relatives of the performers are observing quietly. Girls presumably in the same trade—from other idol groups—can be seen, too.
This is a scene from a final chika idol concert before its breakup—the genba of their graduation concert.
To begin with, what exactly is a chika idol? The term idol (aidoru) itself may be quite ambiguous, but it is probably not wrong to define it as pretty-looking girls and boys who sing and dance on stage. Just to be clear, the term does not refer to an idol in a literal sense.
And what about chika (underground)? It is obviously a comparison to so-called aboveground (chijou) idols, such as AKB-48 and Morning Musume. The borderline between underground and aboveground, however, also seems unclear. It would be a lot simpler if I said that chika idols are just like Indie music bands whose main activity is performing at live concerts. However, there are many chika groups who have released albums from major labels.
In addition, in most cases, they are produced and managed by a talent agency or a production company generally known as un'ei (management staff). Although it is not my intention to belittle independent musicians, the chika idol girls are unquestionably professionals in that sense.
Chika idol is unique. It is no exaggeration to say it has been Galápagosized. There are tons of famous girl bands and boy bands in the world, but the actual conditions of chika idols are significantly different from theirs.
Chika idol is closed. There are few occasions on which the media reports their activities to the public. It would be difficult to enjoy a conversation about your favorite group with your colleagues or friends at school because, if you want to know about them, you would have to check their Twitter regularly and pay frequent visits to their concerts or, as they call it, their genba.
How did this uniquely Japanese culture come to develop and, though only known among certain brackets of people, become so popular that it drives the fans crazy?
One of the keywords that helps us to answer the question is proximity. Chika idols mainly perform at small- to middle-scale clubs—often in Akihabara, Shinjuku, Shibuya, and Shimokitazawa—so they are physically close to their audience. However, what is more important is their mental proximity to the fans.
It is a common custom to take Instax photos with the idol of your choice (oshi) by paying an additional charge at a product sale (buppan) after the show. For 1,000 yen, you will get to talk with your idol for a minute and half to three minutes. As for aboveground idols, you often get to talk for two seconds while shaking hands.
During that time, the idols almost never say anything that might offend their fans. Whether your outfit lacks cleanness and tidiness, or what you say is a little socially off, they just accept you as you are.
If you continue to pay visits to their genba—including concerts, after-show buppan, and other fan appreciation events—and manage to earn favor and trust from the idols, they will look for your face from the stage and smile when your eyes meet. They may even point at you in the middle of a dance move. This is the moment when all your hard work as an idol otaku pays off.
Diversity is another term that comes to mind. It has been over 10 years since AKB-48 established the model of idols you can go and meet. Today is the age of idol wars and it's necessary for a chika idol to have something different from others to offer as a result.
Needless to say, they include groups with many different concepts in a variety of musical genre, such as traditional, pure and innocent, unique and original, and so on. This includes a group whose members wear black dresses and white face paint just like horror-themed Halloween costumes, others who cross-dress as handsome boys, and a group with only chubby girls whose average weight is over 70 kilograms.
Although chika idols hold solo concerts from time to time, they mainly show up at Battle of the Bands or Tai-Ban-style concerts, which are held nearly every day at various clubs and bars.
Over a dozen groups, each with their own style, perform and introduce themselves in a period of 15 to 30 minutes, so you have a good chance to hit a bonanza.Unlike solo or one-man concerts, multiple groups perform in order. Though the activity is called a "battle," voting to decide the winner rarely takes place.
Of course, there is a downside. There are cases where excessive diversification has led to a lawless genba. In the past, there were groups which made teenage girls stagedive in swimsuits, or which kissed the fans over clingfilm after the show at the buppan. Such activities are in the gray code of adult entertainment. The news spreads quickly on SNS and these types of groups are often flamed on the internet.
Possibly the most important factor is the sharing of unwritten rules. We Japanese take it as a virtue to be able to read the atmosphere and highly value social harmony. The same goes for the idols' genba. And as expected, they tend to not verbalize the rules.
Let's take as an example the ota-gei—a generic name for performances done by otakus during concerts to cheer idols, often involving unique dances and shouts. Just look how they call and kecak, and swing dancing glow sticks flamboyantly.
The way otakus execute ota-gei in perfect sync is often compared to a well-trained army. And yet most of it is not instructed by the un'ei side or circulated by fans. It emerges naturally from the accumulation of genba experience, crystalizing as a result of idols and otakus having read the atmosphere and heightened harmony quietly.
There is also an absolute unwritten rule for the idols known as no-dating. Having said that, few groups publicly acknowledge that the rule applies to them. Even so, idols are very careful about being seen with someone of the opposite sex, knowing they will be flamed on Twitter if caught.
According to Shokugyou toshite no chika idol, a book by Tama Himeno, an active chika idol, about half of the chika idols have been in a romantic relationship. However, the fact is meaningless to the fans. They worship the idols' virginity and magnify them by the ritual of ota-gei. The idols in return preach love to the stray sheep in their audience.
The life of a chika idol is tough—a real test of stamina. They sometimes do three performances a day and cannot call in sick because no one can replace them. Regardless of their personal problems or discord in the group, they must keep smiling once onstage. With average monthly pay of 130,000 yen, they can hardly make a living without part-time jobs, Tama Himeno's books says. Still, the girls continue being chika idols. Why? Because they are also supported by their fans.
Otakus have their own lives, too. Sure, most of them enjoy chika idols as a hobby, and live satisfying lives outside the club, but there are also some who just work like slaves, others who lost their job and became internet cafe refugees, and yet others who feel isolated within their family. Still, they go to a genba, take Instaxes, and call out the names of the idols.
The reciprocity of the relationship is indispensable. "I feel like I want to sing again tomorrow because there are fans that tell us face-to-face that they love and support us," said a chika idol girl.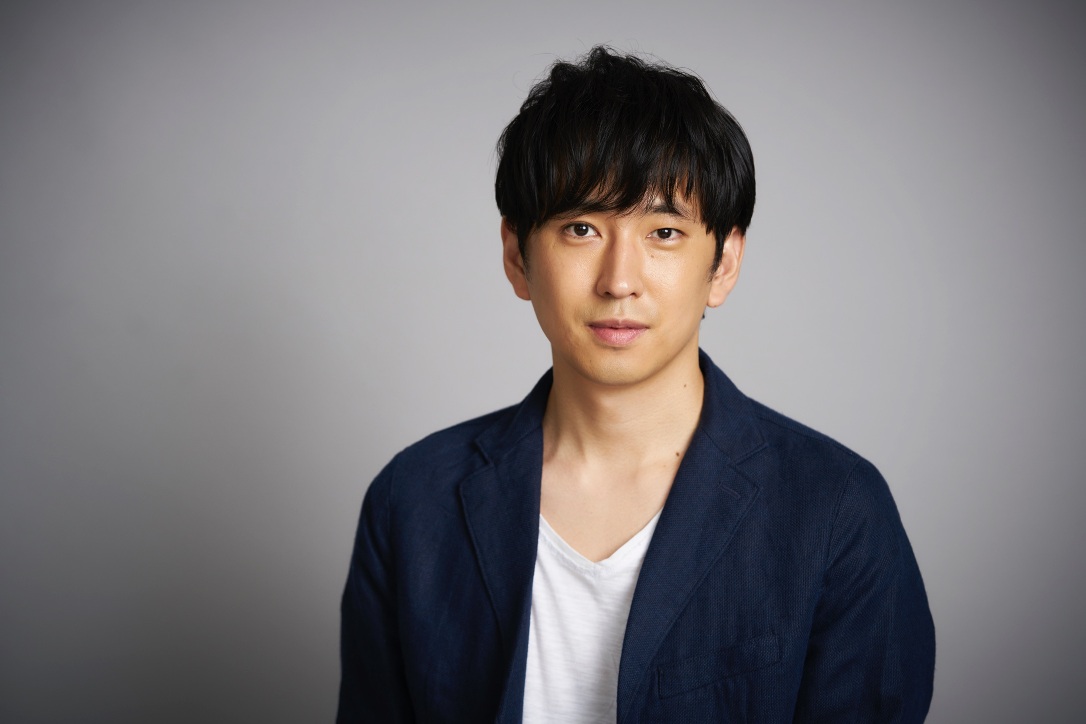 Manato Sekiguchi is a Japanese actor and theater director born in Tokyo in 1986 to the renowned photographer Teruo Sekiguchi and popular actress Keiko Takeshita. He left Japan for the UK when he was fifteen and spent the next thirteen years studying there. After graduating from the University of London, where he majored in Psychology, he was accepted into the ALRA (Academy of Live and Recorded Arts) to study acting. He made his movie debut in 47 Ronin as the Young Ohishi while at the academy. His next movie, a U.S.-Japan co-production, is scheduled to come out in 2019.
Apart from acting, he has a wide range of interests, including anime, manga, video games, gunpla, cosplay, Japanese gardens, nichibu (Japanese traditional dance), rakugo (Japanese traditional storytelling), shamisen, aquariums, neki-cafés and owl cafés.
Website: https://www.hillstoneenterprise.com
Shokugyou tosite no chika idol by Tama Himeno is published by the Asahi Shimbun Publications Inc., September 13, 2017.