Mesmerizing exhibition of neon artwork in Shizuoka to run until January 11th, 2021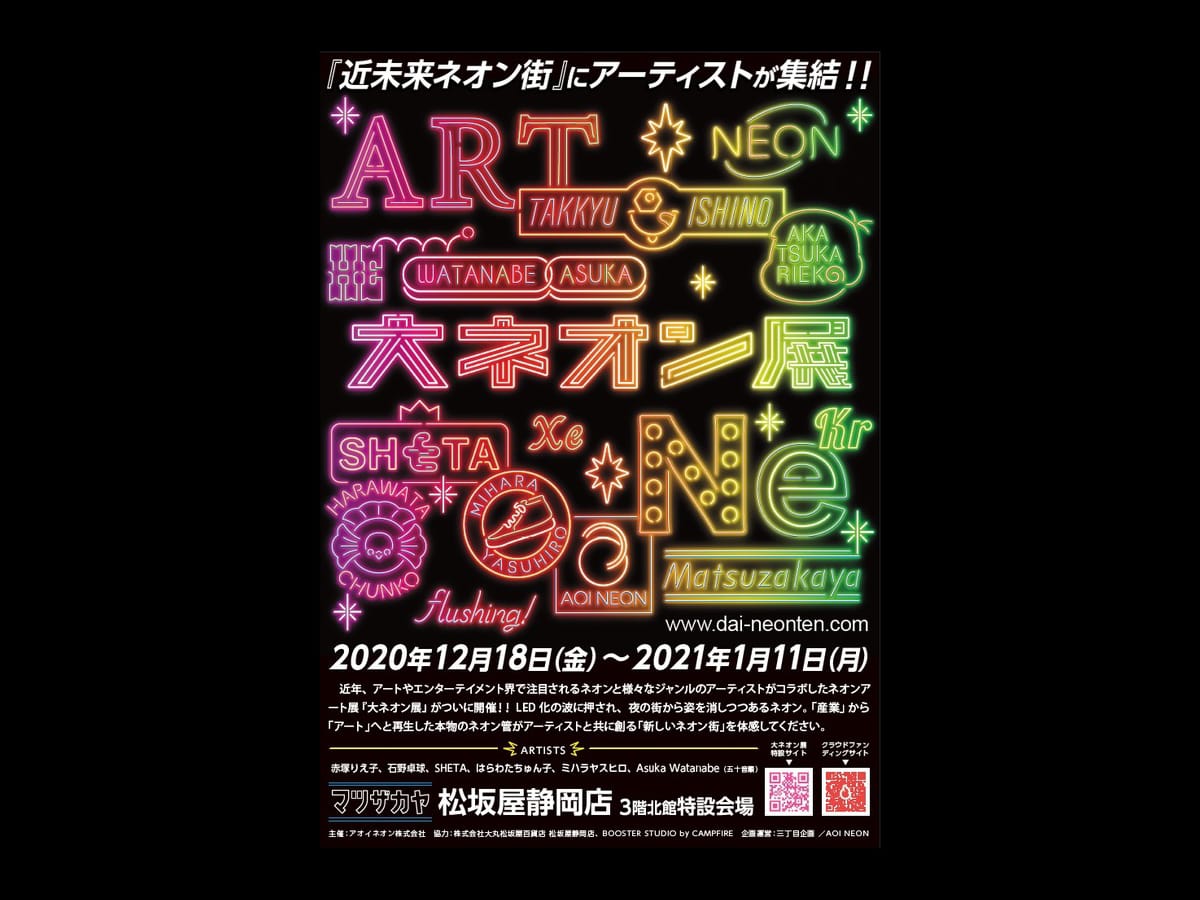 As commercial sign writers switch to LED technology, neon lights seem destined to become quaint relics of the 20th century. But neon still has its fans, as shown by the small but dedicated band of neon art afficionados in Japan, the United States and Europe.
The Japanese contingent of the neon art movement will be cheered to hear that an exhibition of neon art is currently being held at the Matsuzakaya department store in Shizuoka.
The "Great Neon Exhibition" gathers Japanese artists working with neon lights across genres to create a "Neon Street of the Near Future." The exhibition will run until January 11th, 2021.
The exhibition has been organised in conjunction with neon sign making company Aoi Neon. The neon lights that the company's neon masters make one by one by hand have attracted attention in the world of entertainment, subculture, and commercial art.
As well as a celebration of the beauty of neon, the exhibition functions as a canny way of recycling old neon signage, which is rapidly disappearing from the Japanese night sky as it is displaced by more economical LED signs.


The rest of the article can be viewed on our partner's website, grape Japan at "Mesmerizing exhibition of neon artwork in Shizuoka to run until January 11th, 2021."


Author: Grape