Millennials of Tokyo: Connecting Creatives and Innovators via Experiential Events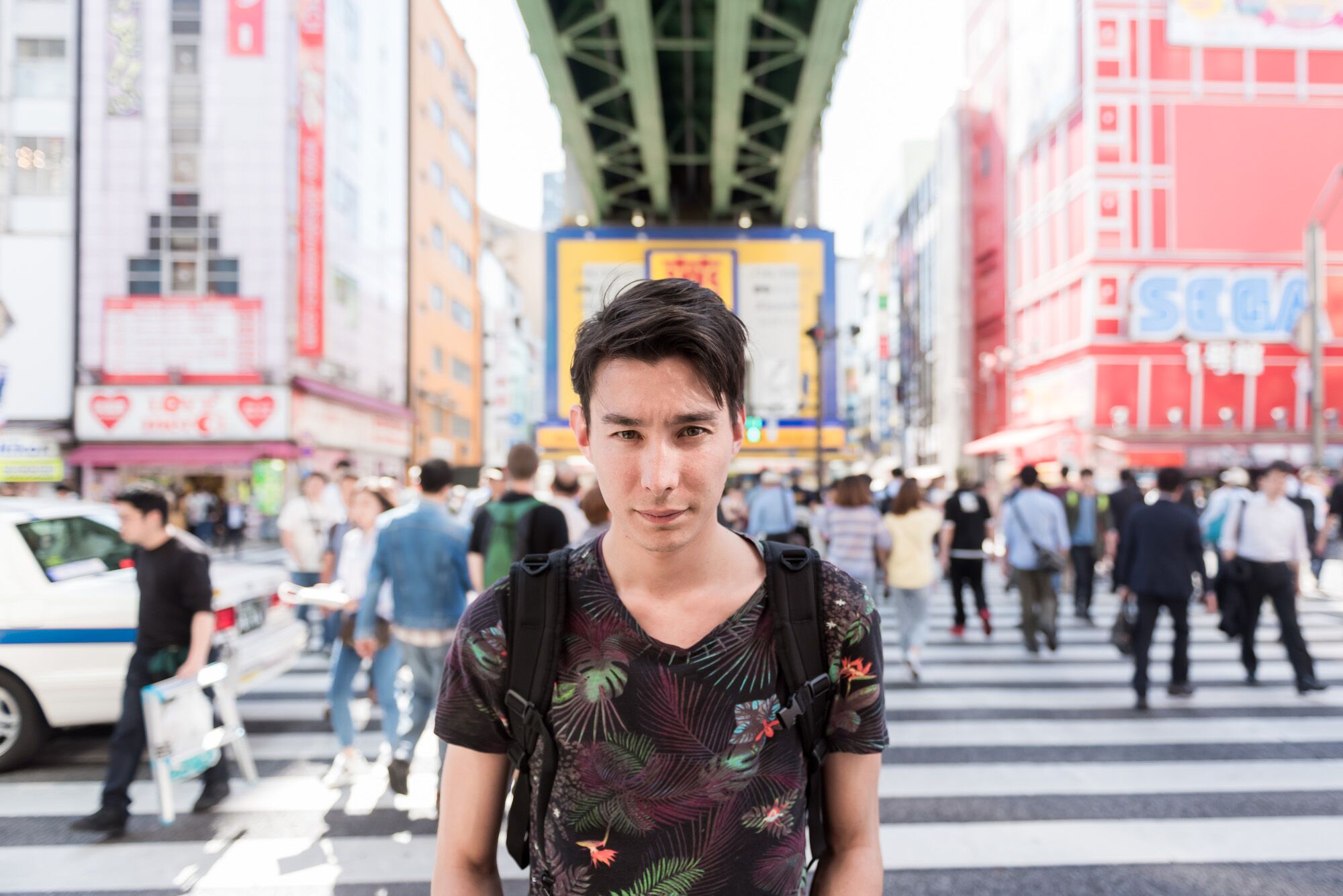 In the spring of 2018, three long-term Japan residents and friends decided to create a community of peers in Tokyo and tell their stories of living in the city while chasing their dreams.
American photographers Michael Holmes and Richard Lee joined me, a Brit, to create Millennials of Tokyo (MoTKY), an online and offline global community focused on the lives of people from the city's creative and innovative space.
On Instagram and Facebook, we tell the stories of millennials — those born between the early 1980s and early 2000s — through street-style photo profiles and snippets from interviews.
With photos by Michael or Richard and interviews by me, we capture the thoughts, fears, and aspirations of Tokyo's globally-minded young people. Sometimes, we share thoughts about their favorite neighborhood in the city.
Speaking about her go-to neighborhood, musician Laya, for example, says:
I love to hangout in my hometown, Asakusa, I really do. I like to invite people to my house and to the bars there. People in Asakusa only drink ojisan-drinks (old-man drinks), like shouchuu and sake, and eat Japanese food and never play foreign music.
On other occasions, the focus is on people's passions, side projects, or motivation. For example, when asked about what motivates him, Tokyo-based MBA student Ty replied:
Where did my entrepreneurial zeal come from? I definitely think it happened when I visited Zambia. I lived in the remote bush for two years with the royal family of the village. I had a mud-brick house with a thatched roof and a pit toilet outside. I even had to fetch my own water. But I noticed that everyone there had multiple hustles: like selling goats or pigs while running an electronic store on the side.
Keeping It Real
Such interviews are carried out in English or Japanese, with responses posted in both languages.
It is important for us that the platform appeals to Japanese and English speaking audiences alike. That's why we have Japanese members in our team.
MoTKY's photo profiles also have a strategic goal. Shared on three panels via IG, or a single image on FB, they capture the mood of the neighborhood we are in, or of the city as a whole. They also give a sense of the subject's personality.
Equally important for photographers Michael and Richard is that they don't heavily edit the images or use filters that give a false impression of what subjects actually look like.
In sharing such diverse thoughts and profiles, we are focused on our goals: opening a window into the aspirations of millennials, especially their side passions and hustles, and sharing their thoughts on what Tokyo means to them.
Online to Offline via Experimental Events
Sharing the stories of creative, innovative, and global millennials living in or visiting Tokyo is just the first step. Our ultimate goal is to connect the community via offline events, and to help them scale their passions by connecting them to like-minded peers from the tech and creative space, mentors, and corporate partners.
And so in June 2019, over a year after launching on IG, MoTKY produced its first experiential event in Tokyo. It was held at the Shibuya-based co-working space The Hive.
At the event, we had DJs, live music, a short film screening, live art, and a hardware tech pop-up. We showcased a community and held a photo exhibition showcasing some of the people we've introduced on our IG and FB.
Importantly, all the content was produced by members of the MoTKY community or their friends — such as Jimi, the founder of On-1, a tech and creative collective; or Alvin, a startup founder and creator of the hardware device Tokyo Keyboard.
Corporate Supporters
But that's not to forget our event sponsors, The Hive and Jameson Irish Whiskey Japan. The Hive provided the event space and Jameson provided welcome drinks and prizes for attendees.
Actually, partnering with corporates is a key goal for MoTKY. By supporting us and members of our community, companies like The Hive can tap into the city's freshest generation of creatives, innovators, and global opinion shapers.
And so can multinationals like Jameson, a keen supporter of creative and innovative millennials. As an exclusive sponsor of our event, Jameson was able to introduce their brand to an important demographic while supporting the next generation of creators and innovators in the city.
In the event, Jameson offered not just a variety of whiskey brands to welcome attendees, but also gave away prizes, including the opportunity for one special winner — Serah, a MoTKY alumni, as it happened — to have their event sponsored by the company.
Diverse by Design
By taking our online community offline and introducing them to each other via experiential events, and in working with partners such as The Hive and Jameson Japan, MoTKY is helping to elevate Tokyo's innovative and creative young people to the next level of engagement, collaboration, and realization of dreams.
Needless to say, MoTKY is inspired — and driven — by millennials living in Tokyo. But we are open to people of all ages, gender, sexuality, and opinions from around the world. And we welcome your suggestions and support.
Millenials of Tokyo Links:
MoTKY IG (@millennialsoftokyo) and FB (#millennialsoftokyo).
Michael Holmes (@michaelholmesphoto)
Richard Lee (@richardleeny)
Jameson Irish Whiskey Japan (@jameson.japan)
The Hive (@thehivejapan)
Author: John Amari