Missiles Galore: Are Current Security Mechanisms Enough to Safeguard Japan?
An alarming number of missiles have been launched in Japan's vicinity, threatening not only Japan's security but also the global democratic order.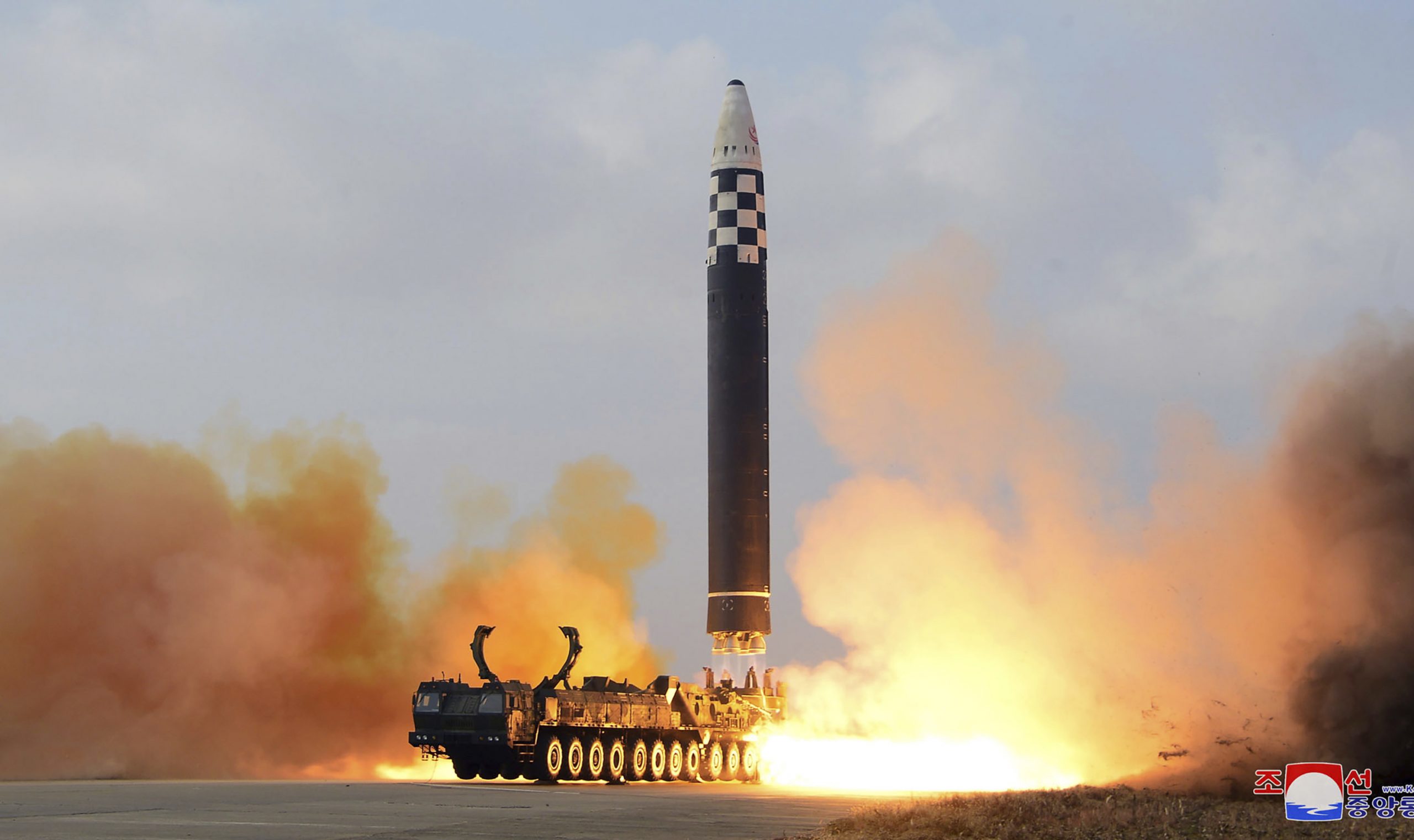 The first quarter of 2023 has begun on an alarming note for Japan and Northeast Asia. There has been a burst of activity involving missiles in Northeast Asia's airspace from both North Korea and Russia.
One of the most recent occurred on March 3, 2023. A Russian submarine in the Sea of Japan launched a Kalibr cruise missile from under the sea. It was scheduled to hit a mock target on land in Russia's Khabarovsk region — over 1,000 km (620 miles) away. Notably, this Kalibr missile is similar to the missiles Russian troops have been using on Ukraine. From ships and submarines in the Black Sea, it has attacked multiple targets including power stations.
A month earlier, in February 2023, North Korea's official Korean Central News Agency (KCNA) announced the launch of its maiden intercontinental ballistic missile (ICBM) test of the year. The ICBM tested appeared to be an upgraded version of the Hwasong-15 — one of North Korea's three existing ICBMs.
According to the KCNA, the aim of the launch was to verify the weapon's reliability and the nuclear force's combat readiness. Moreover, the missile was fired at a deliberately high angle to reach an altitude of about 5,770 km (3,585 miles). Then, it hit a pre-set area in the waters between the Korean Peninsula and Japan.
Since then North Korea has carried out several other tests reaching waters near Japan, including an ICBM on March 23 and two with irregular trajectories on Monday, March 27.
North Korea's Nuclear Brinkmanship
The Hwasong-15 ICBM launch demonstrates the North's physical nuclear deterrent. Moreover, it signals Kim Jong Un's primary intent to continue with the nuclear and missile brinkmanship strategy that has been in place since his father, Kim Jong Il's reign.
Basically, Kim intends to continue expanding Pyongyang's nuclear arsenal and (missile) delivery capability. The purpose of this is to gain an upper hand in negotiations with the United States and its allies.
According to KCNA, the tests have been conducted "without prior notice at Kim's direct order." And this may just become a regular feature in North Korea's upcoming operational exercises involving ICBMs.
China's Entry Into the Missile Fray
Apart from the flurry of North Korean and Russian missile activity in Japan's immediate neighborhood, the latter's maritime security was tested when China and Russia jointly held a naval drill off the coast of Zhejiang Province south of Shanghai in December 2022.
According to the Eastern Theater Command of China's People's Liberation Army (PLA), the joint exercise was "directed at demonstrating the determination and capability of the two sides to jointly respond" to maritime security threats.
Moreover, it needs to be recalled that in November 2022, Tu-95 bombers of the Russian Air Force and Chinese H-6K bombers flew joint patrols over the Sea of Japan and the East China Sea. Clearly Beijing and Moscow have stepped up such drills and military maneuvers. These are being read as part of their alignment against the liberal democratic political order, led by the West, in an increasingly polarized world order.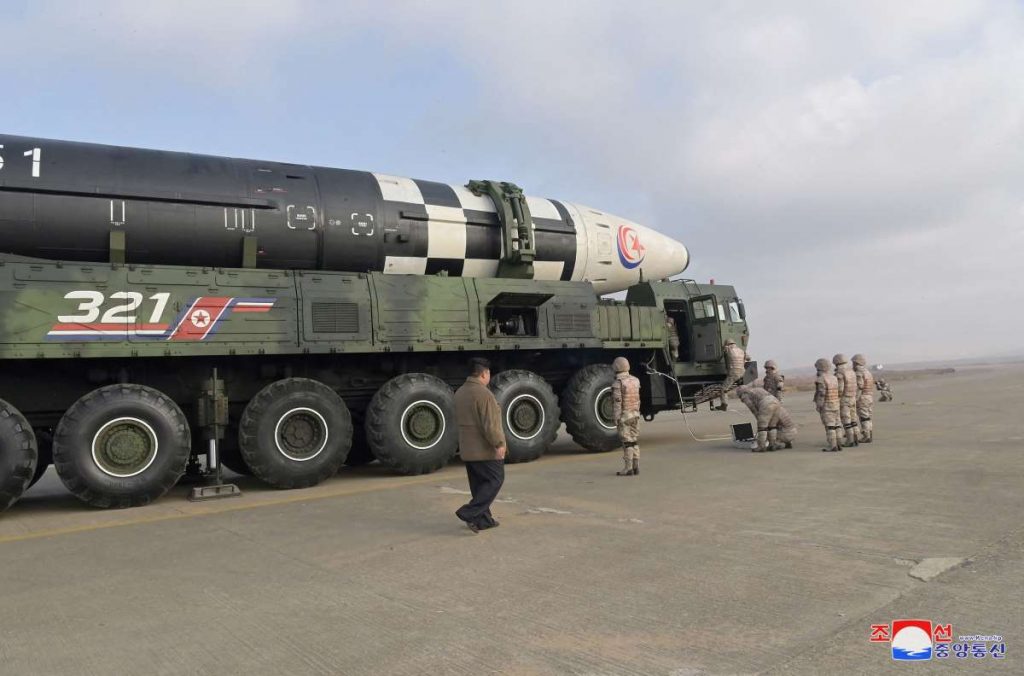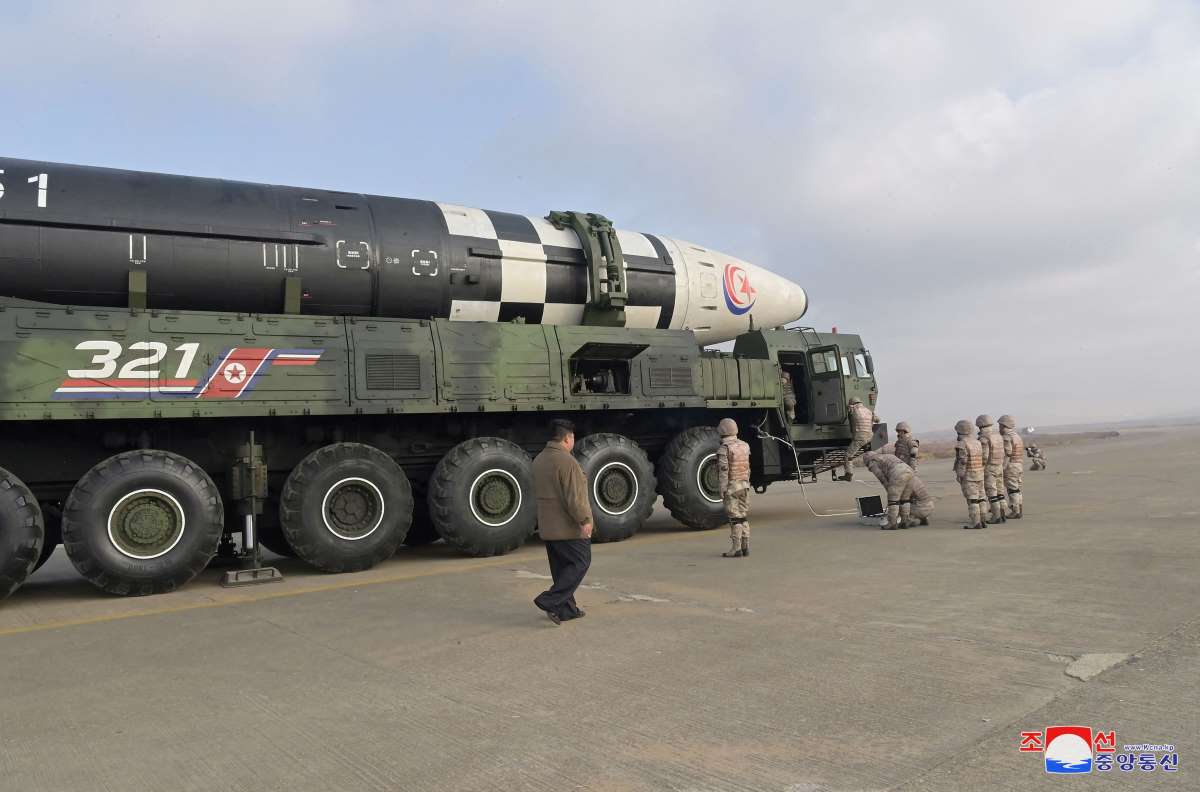 China's Military Roadmap to Becoming a Global Power
Overall, Beijing's military thinking has been anticipating potential contingencies in the form of short duration, high intensity wars. Under that rationale, the Chinese PLA has undertaken equipping and training units as rapid response (kuaisu fanyin budui) formations for more than a decade.
For that, the PLA began building and training "fist" (quantou) units. Intended to conduct tactical missions for specific operations, these are Beijing's version of the US Army Rangers and Special Forces. They reflect an outlook among China's political and military elites which appears intent upon possessing a large-scale military reach capable of cementing China's momentum towards becoming a preeminent global power.
Additionally, PLA's Rocket Force (formerly the Second Artillery Corps) is the strategic missile force controlling both nuclear ballistic and conventional missiles. It is modernizing its short-range ballistic missiles (SRBMs) by fielding advanced variants with improved ranges and payloads.
The Pentagon has submitted successive China Military Power Reports to Congress over the years. In them, the Pentagon asserts that the PLA is fielding greater numbers of conventional MRBMs to conduct precision strikes against wider ranges. These include land targets, naval ships, and aircraft carriers operating from beyond what China calls the "First Island Chain."
This chain is an invisible line stretching from the Japanese Archipelago, Ryukyu Islands, Taiwan, and the Philippines, to the South China Sea. Moreover, the PLA regularly conducts military exercises in preparation for a "contingency on the Korean Peninsula."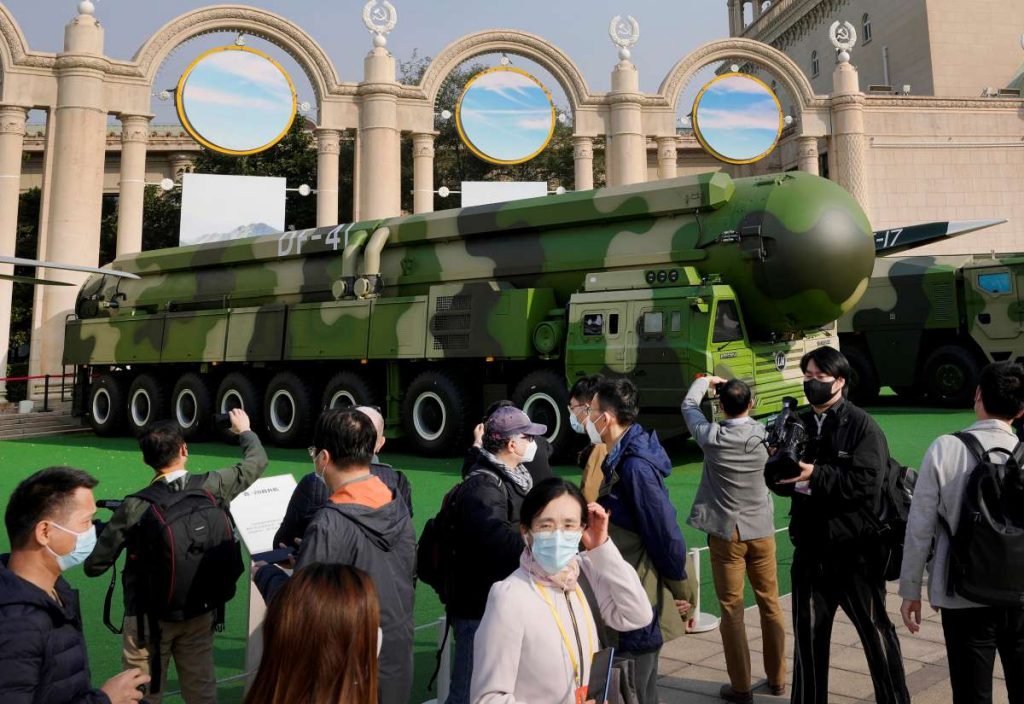 A Paradigm Shift to Safeguard the Indo-Pacific
Beijing has been accentuating its military capabilities, including the advancement of cruise missiles. For example, they include ground-launched CJ-10 land-attack cruise missile (LACM) and the ground- and ship-launched YJ-62 anti-ship cruise missile (ASCM).
In addition, the focus on short- and medium-range conventional ballistic missiles (SRBMs and MRBMs) continues unabated. This needs to be analyzed in correlation with creating military pressure against regional players. China has also confirmed the development of an anti-ship ballistic missile (ASBM), based on a variant of the DF-21 MRBM.
In the past few months, there has been a noticeable discussion surrounding the paradigm shift in Japan's security formulation. Three key Japanese policy documents have been in focus. These are the National Security Strategy, National Defense Strategy, and Defense Buildup Program.
Tokyo's adoption of this posture comes nearly 75 years after World War II. And it should not have come as a surprise, given the compound threat scenario Japan faces in its immediate region. The statistics highlighted above are a reminder as to why Japan revamped and upgraded its defense policy and posture.
Moreover, not just Japan, but the entire democratic regional order needs to rethink and recalibrate its security mechanisms. This is basic to safeguarding sovereignty, peace, and economic prosperity throughout the Indo-Pacific.
RELATED:


Author: Dr Monika Chansoria
Dr Monika Chansoria is a Senior Fellow at The Japan Institute of International Affairs in Tokyo and the author of five books on Asian security. The views expressed here are those of the author and do not reflect the views of any organization with which the author is affiliated. Follow her column, "All Politics is Global" on JAPAN Forward, and on Twitter @MonikaChansoria.