Mogusaen's Plum Blossoms Decorate Early Spring on an Inexpensive Outing
The park has more than 500 trees and 50 varieties of plum blossoms. On clear days it is possible to see Mount Fuji and Tokyo Skytree from the park.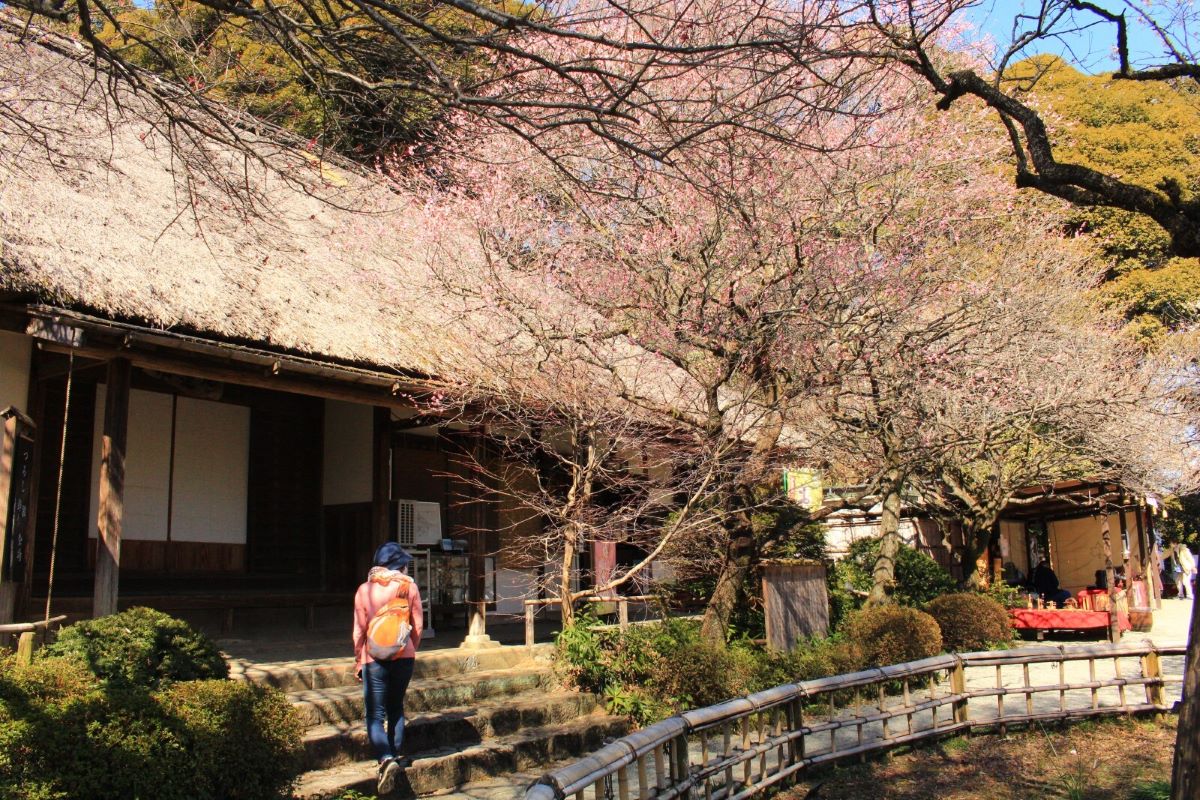 Well before Japan's famous flowering sakura cherry trees bloom, the coming end of winter is marked by blossoming plum trees (ume). Although not as spectacular as the cherry blossoms, temples, shrines, and parks that are known for their plum blossoms attract substantial crowds.
On February 27 my wife and I visited Yushima Tenmangu. The plum blossoms there made us wish to see more. We searched for a more spacious setting, not surrounded by high rise buildings.
I had previously suggested we go to Mogusaen because of its association with Meiji era novelists who I had read as part of my PhD dissertation research.
My wife checked the website for Mogusaen and found that it was famous for its plum blossoms. On February 28 we visited the park, and later in the day we stopped by nearby Takahata Fudo-son.
Mogusaen
The park was originally a temple garden created in the eighteenth century. It passed into private hands in the nineteenth century and was acquired by the Keio railroad conglomerate in 1957.
Mogusaen is an example of how private railroads in Japan leverage parks, zoos, department stores, and all manner of other businesses along their lines to generate ridership and revenue.
There are over 500 plum trees in 50 varieties on the site.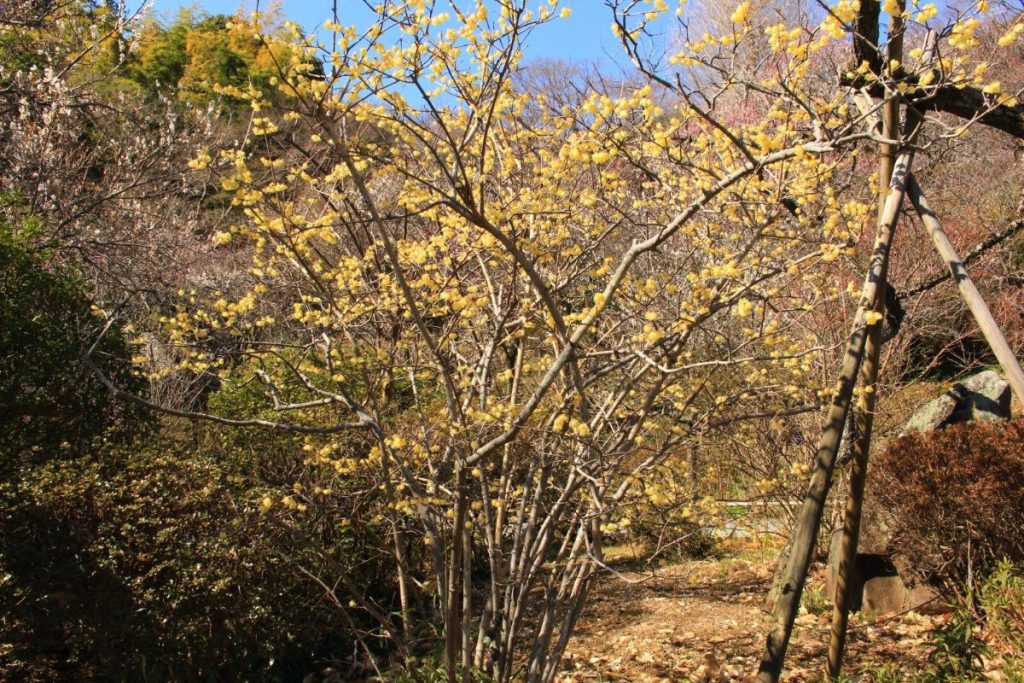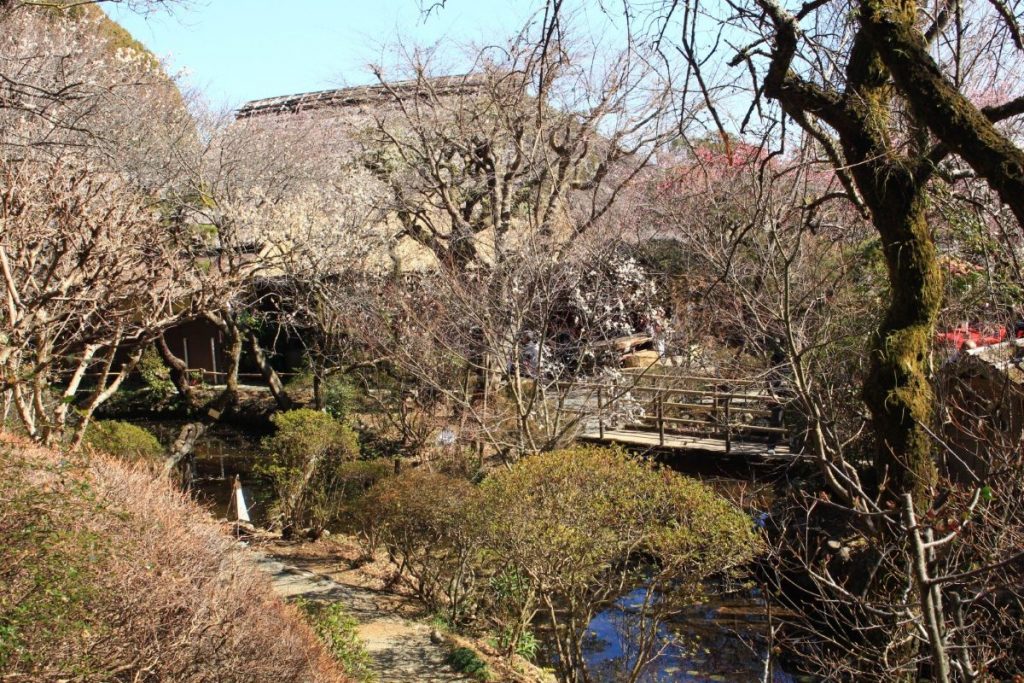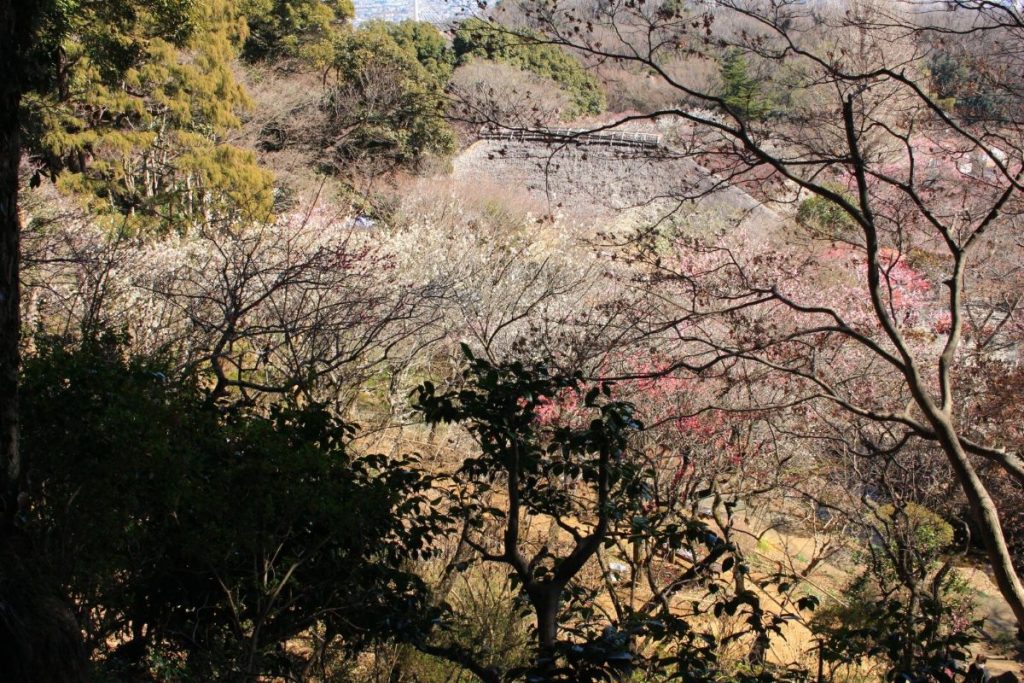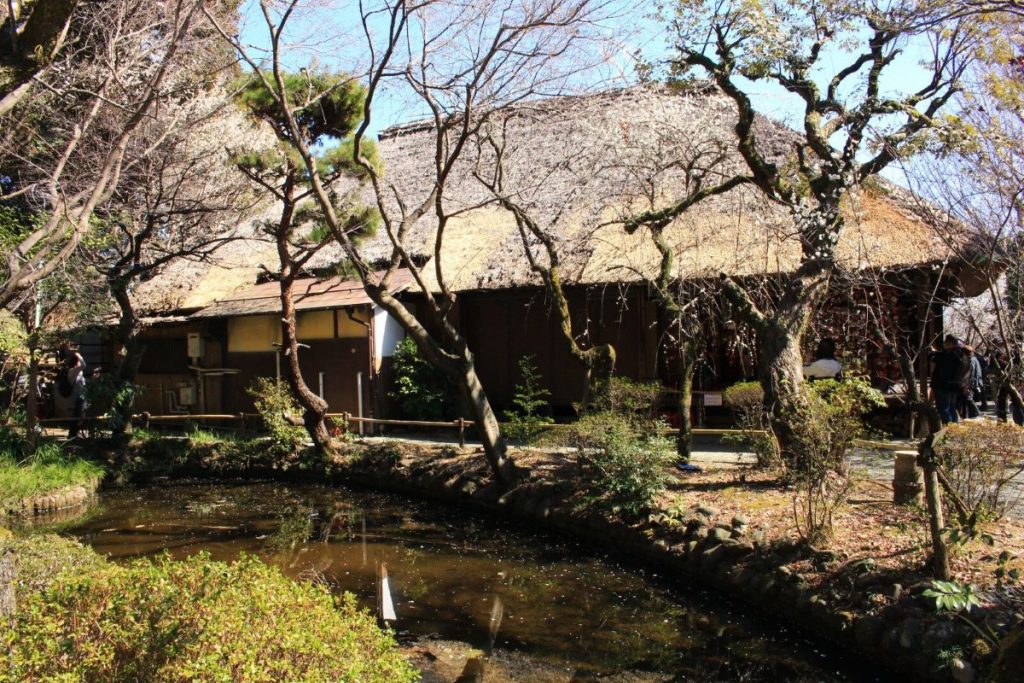 Monuments and Activities at Mogusaen
It is also known as a good location for bird watching.
On clear days it is possible to see Mount Fuji, Mount Tsukuba and the TOKYO SKYTREE from observation points in the park.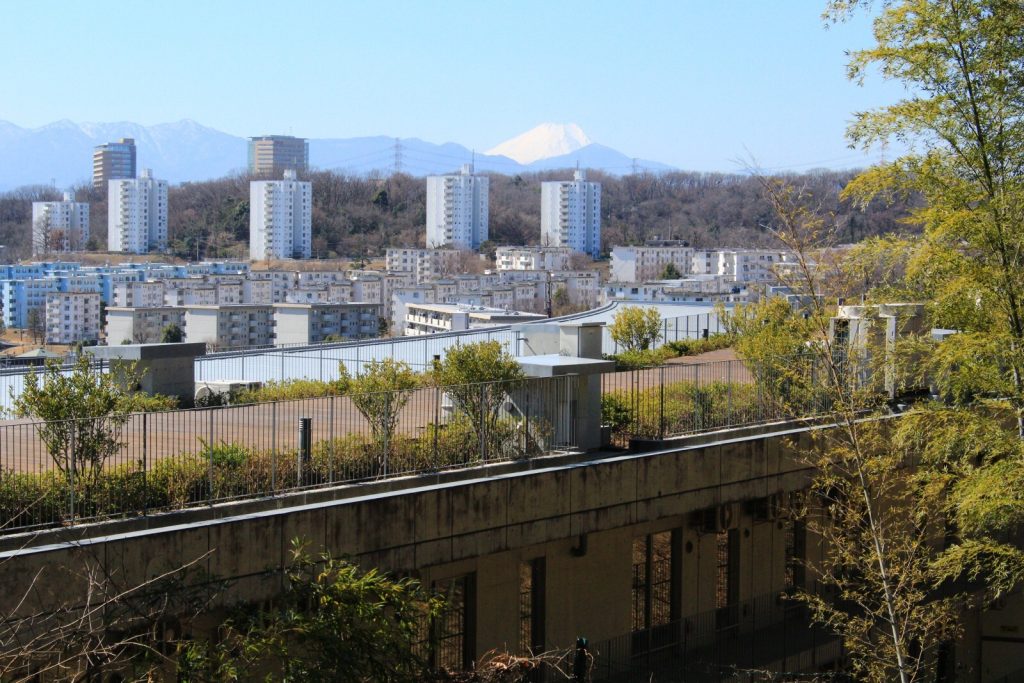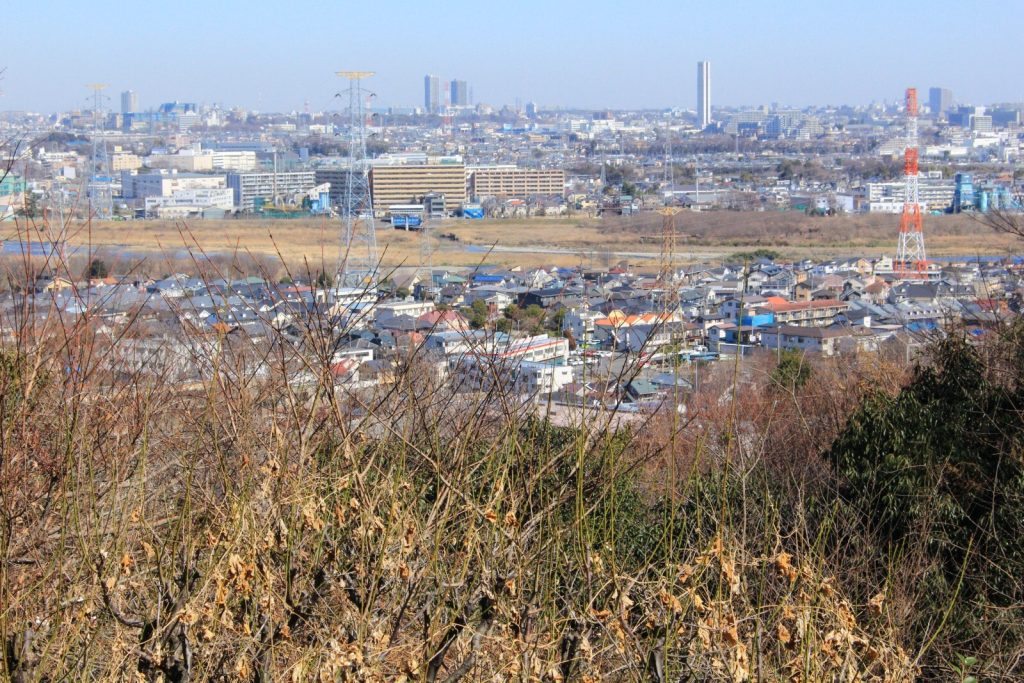 There are monuments to Matsuo Basho and Wakayama Bokusui in the park. Both are well known literary figures whose works figure prominently in the Japanese school curriculum.
The park was also frequently visited by the Meiji novelist Tokutomi Roka (Kenjiro) whose semi-autobiographical novel Omoide no ki (A Record of Remembrance) is available in translation under the title Footprints in The Snow (Pegasus, 1970).
It deals with the rusticated (farming) samurai and their role in the Meiji Restoration and is a good corrective to the notion that there was a rigid dividing line between samurai and commoners.
The plum blossom festival at the park runs until March 12. The Girl's Day Festival (Hinamatsuri) ran until March 5.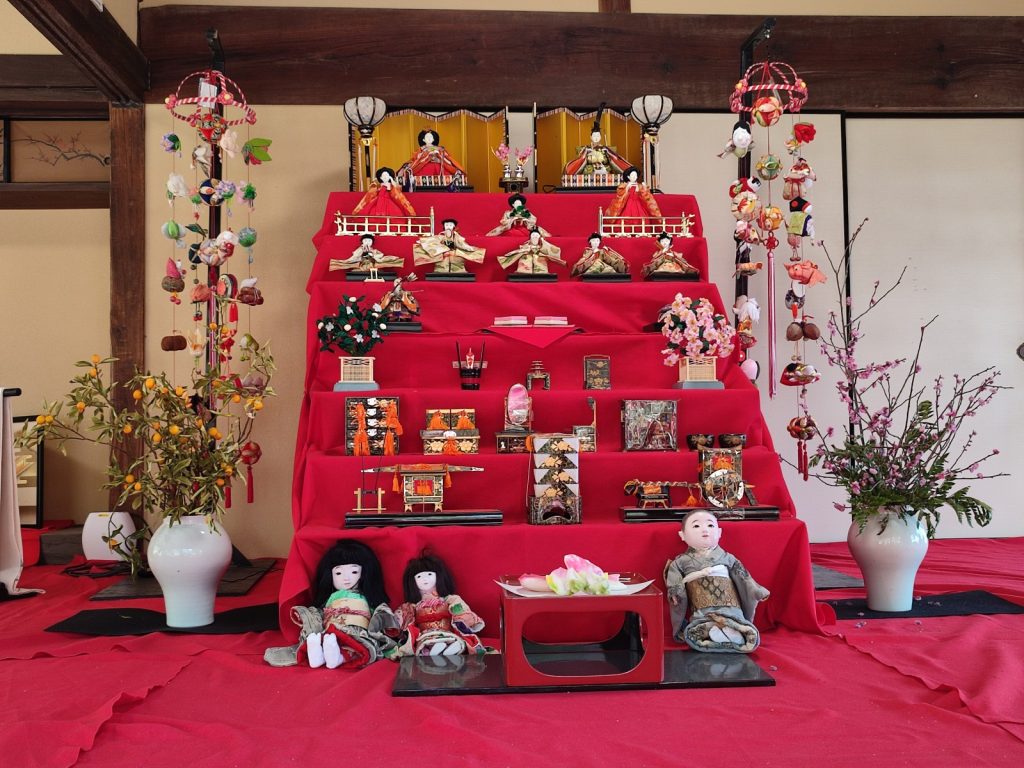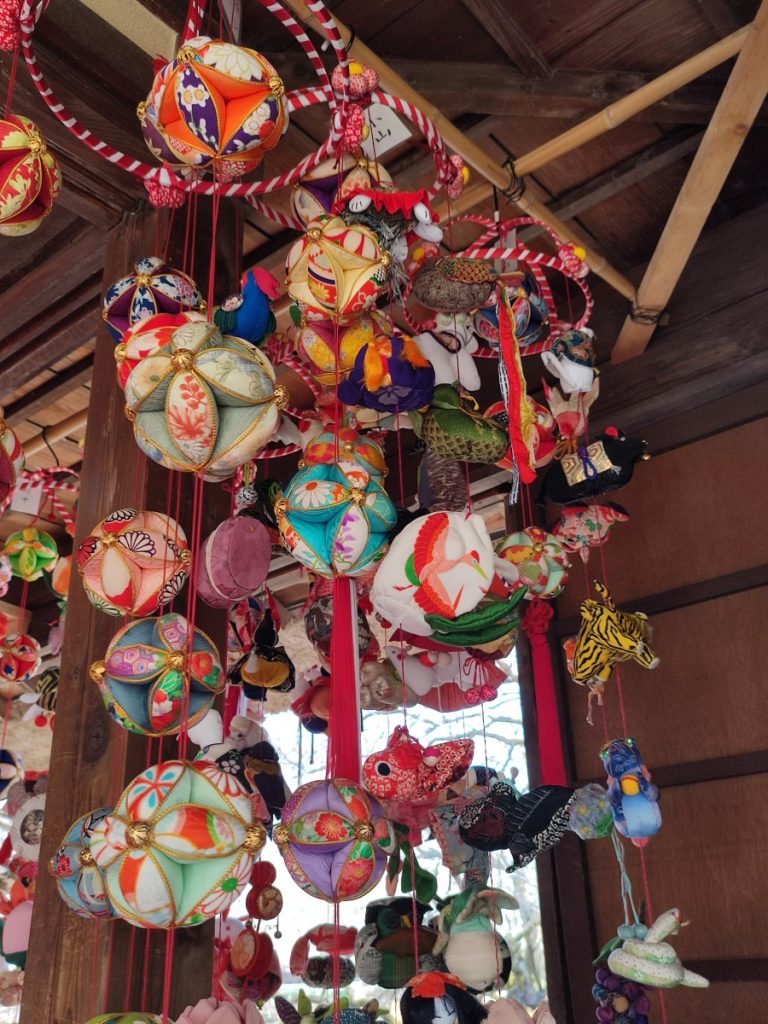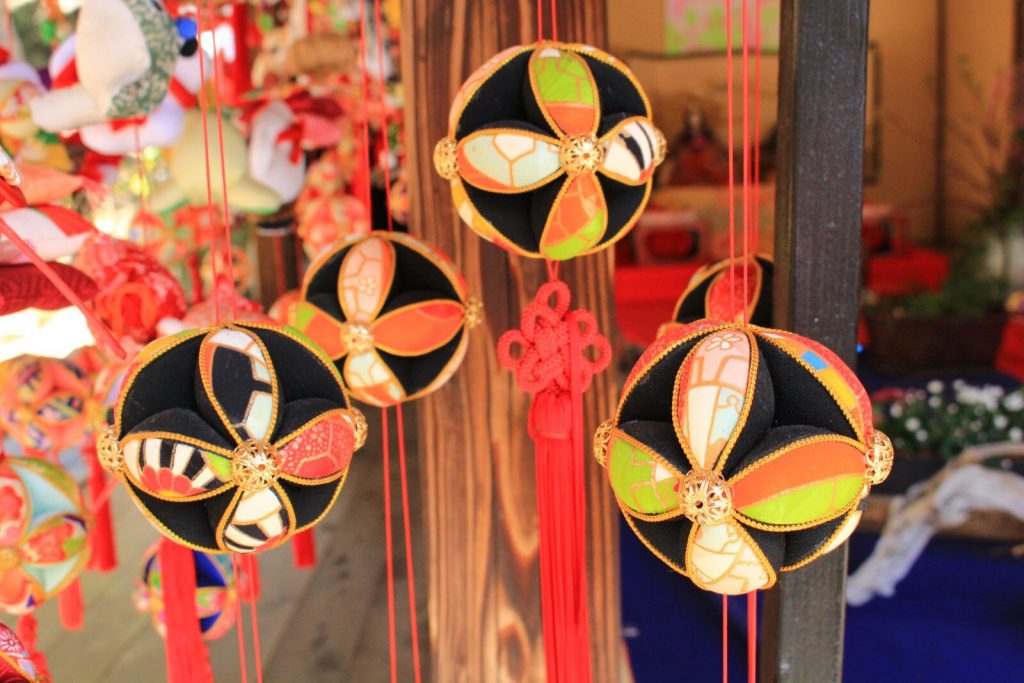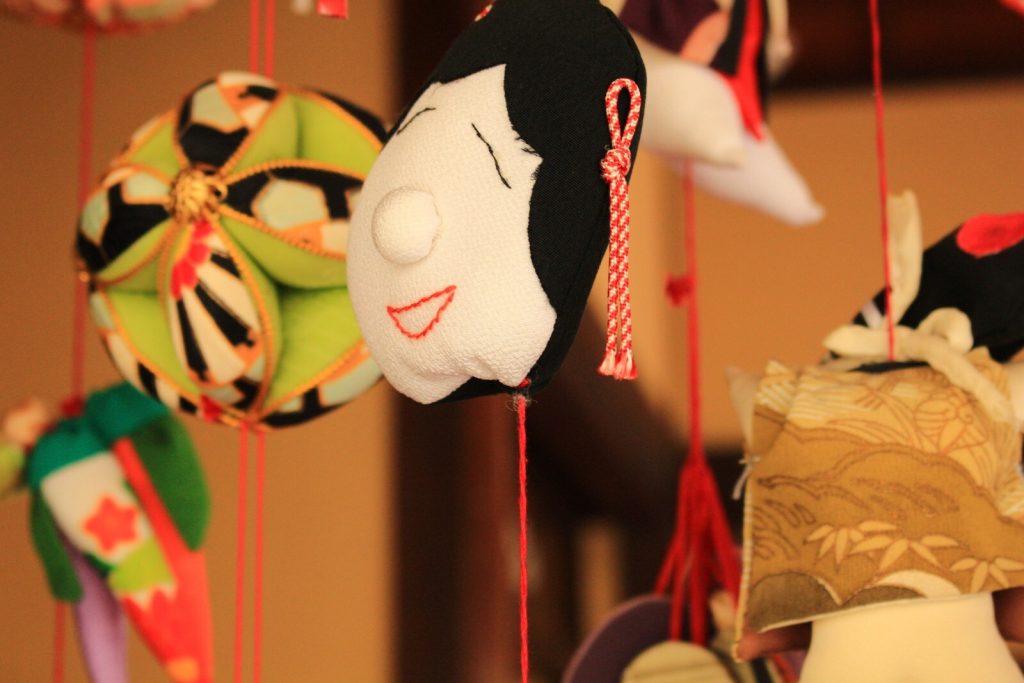 There is also an autumn colors festival that runs from mid-November to mid-December. It includes drumming on weekends and activities for children.
Entry to the Park
Admission for adults is ¥ 300 JPY ($2.20 USD) and ¥100 JPY for children. Open hours are 9 AM to 5 PM (4:30 PM in November and December). The park is closed on Wednesday or Thursday if Wednesday is a holiday. During festival periods it is open every day.
Some snack food is available in the park. There are also numerous places where you can sit and eat your own box lunch.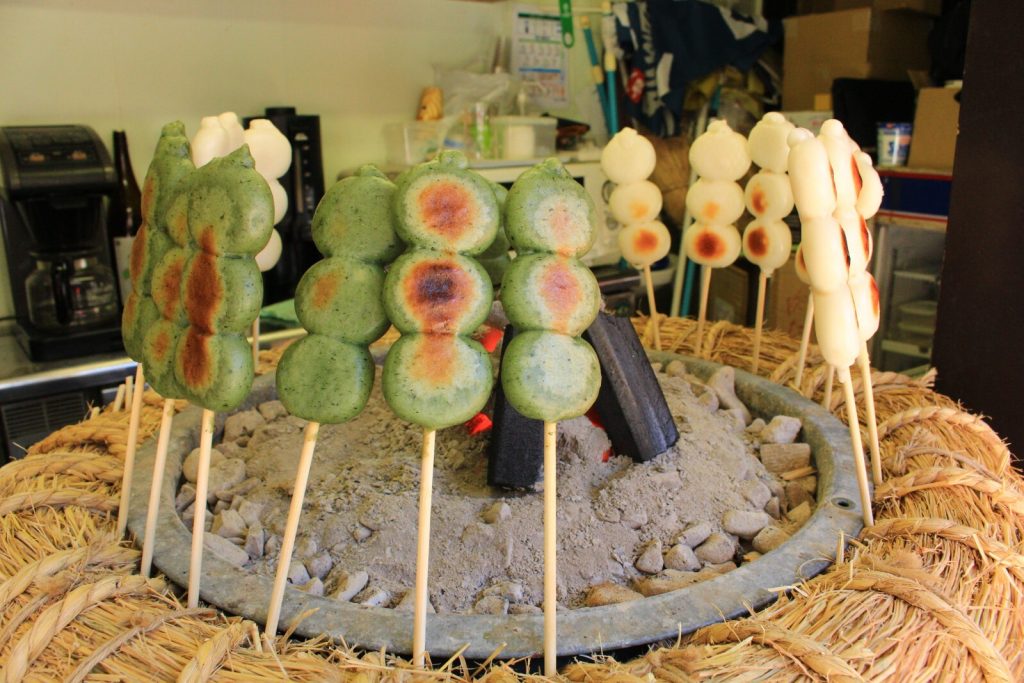 [meth_006 The freshly grilled rice cake is then coated with sweetened bean jam.]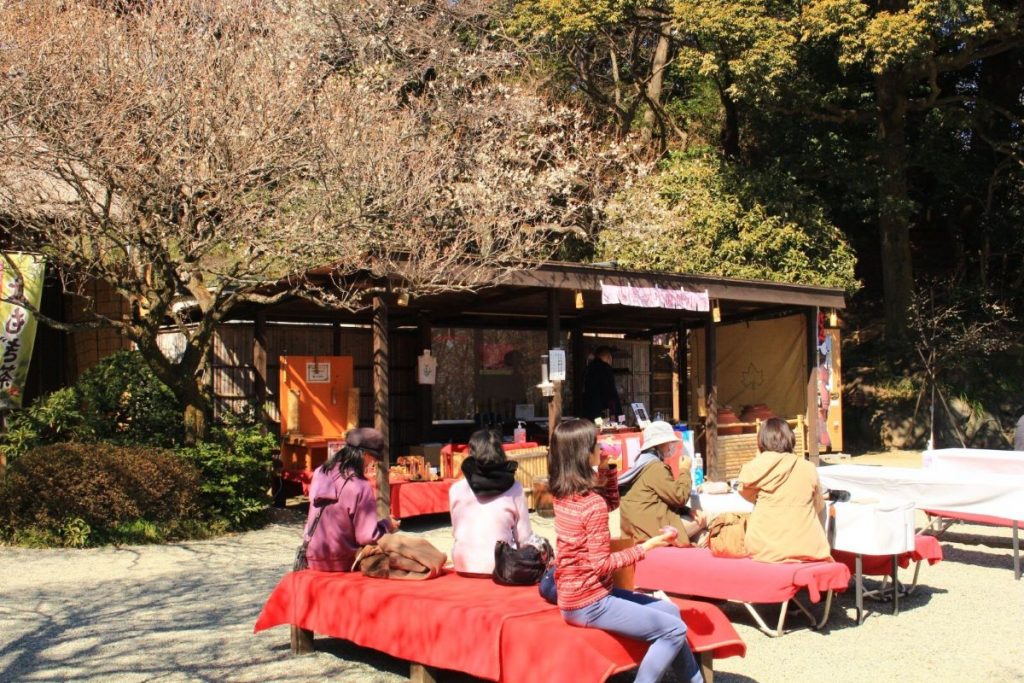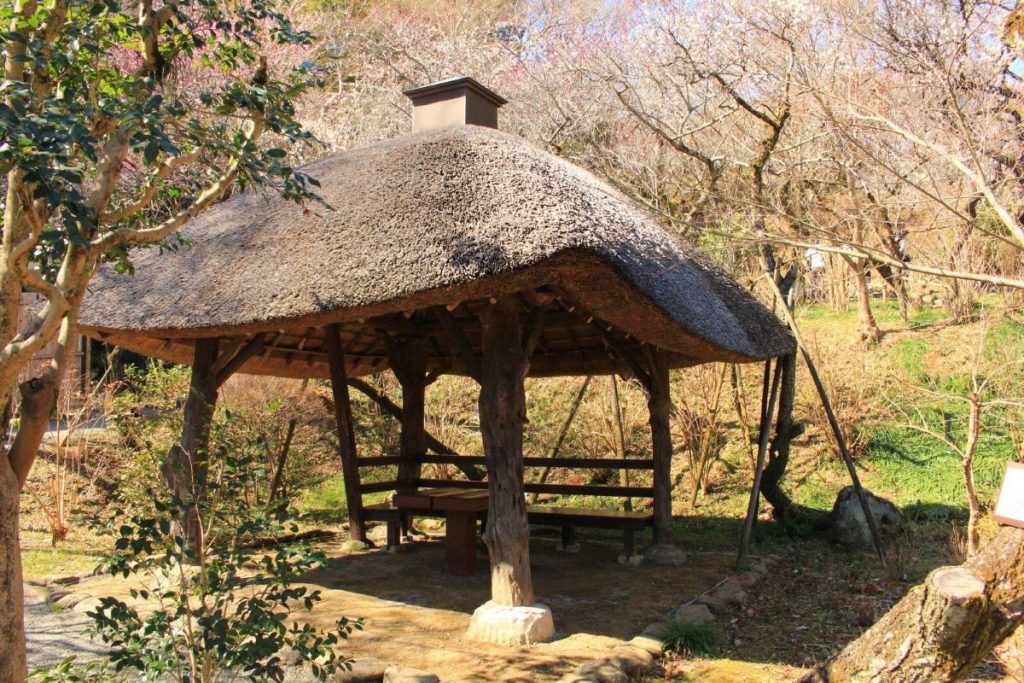 Takahata Fudoson Kongo-ji
This temple belongs to the Chisan sect of Shingon Buddhism and dates from the Heian Period (794–1185) although no structures from that era remain.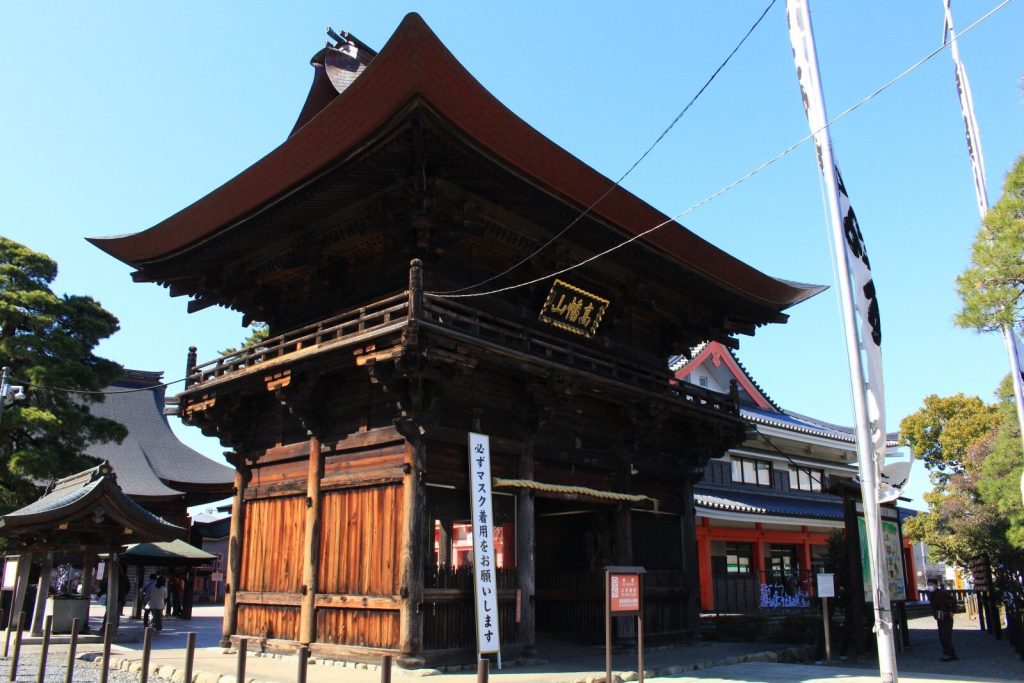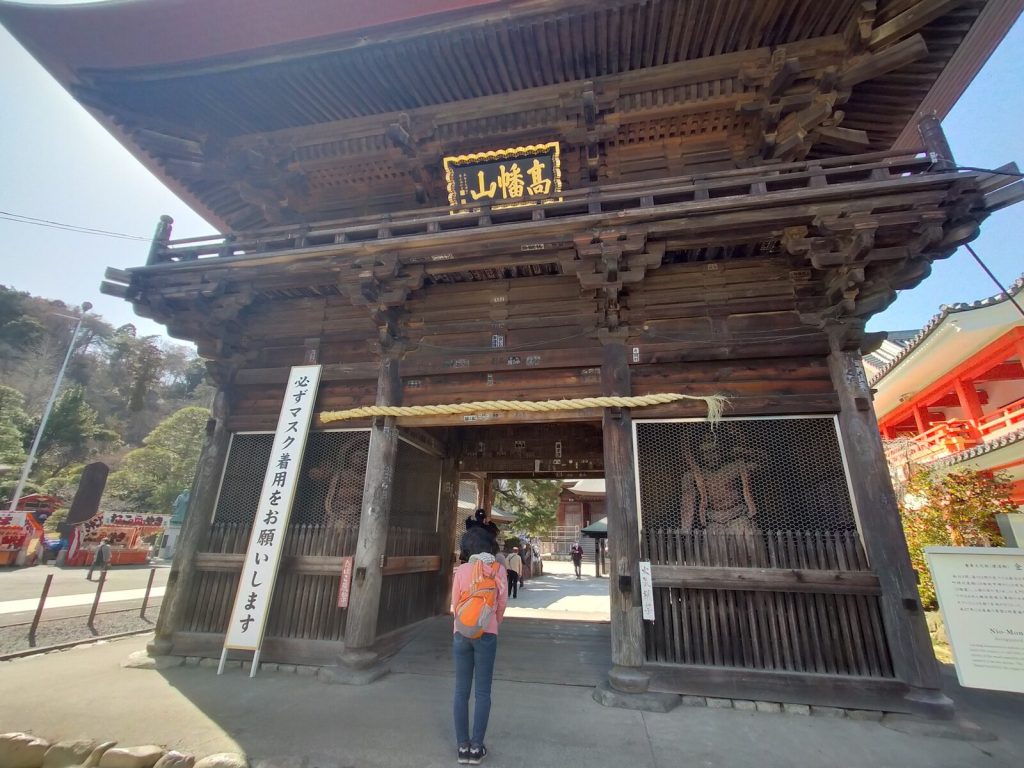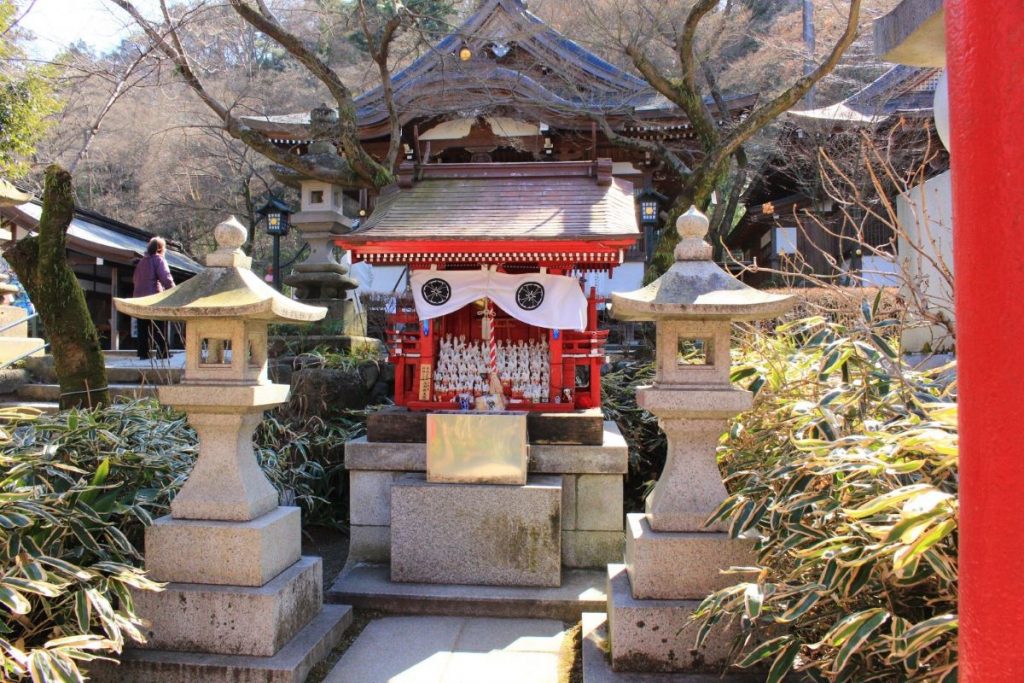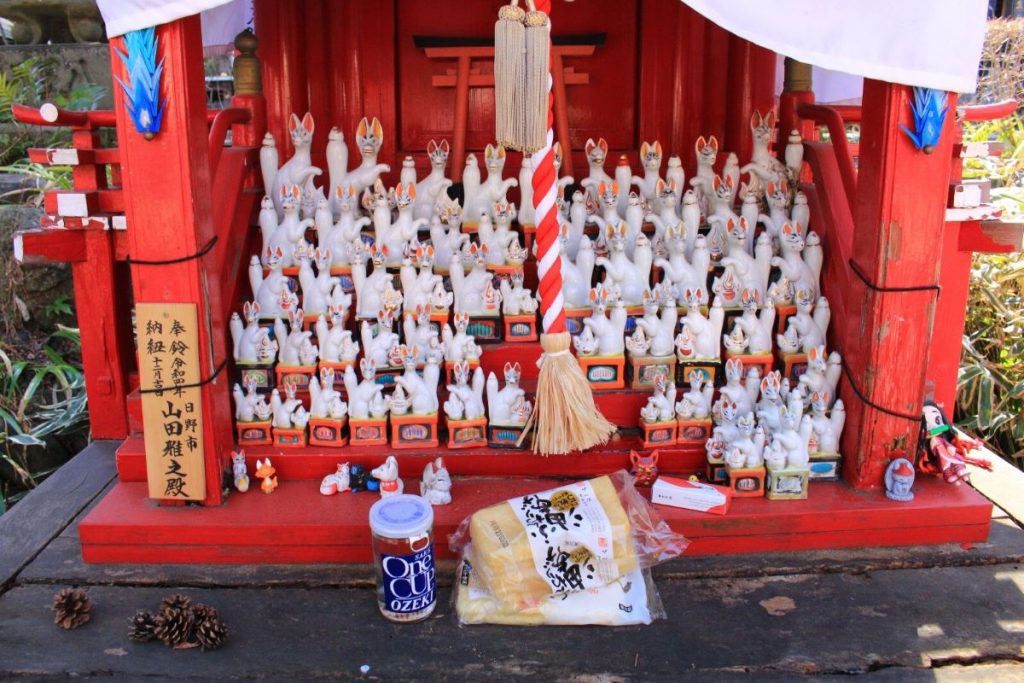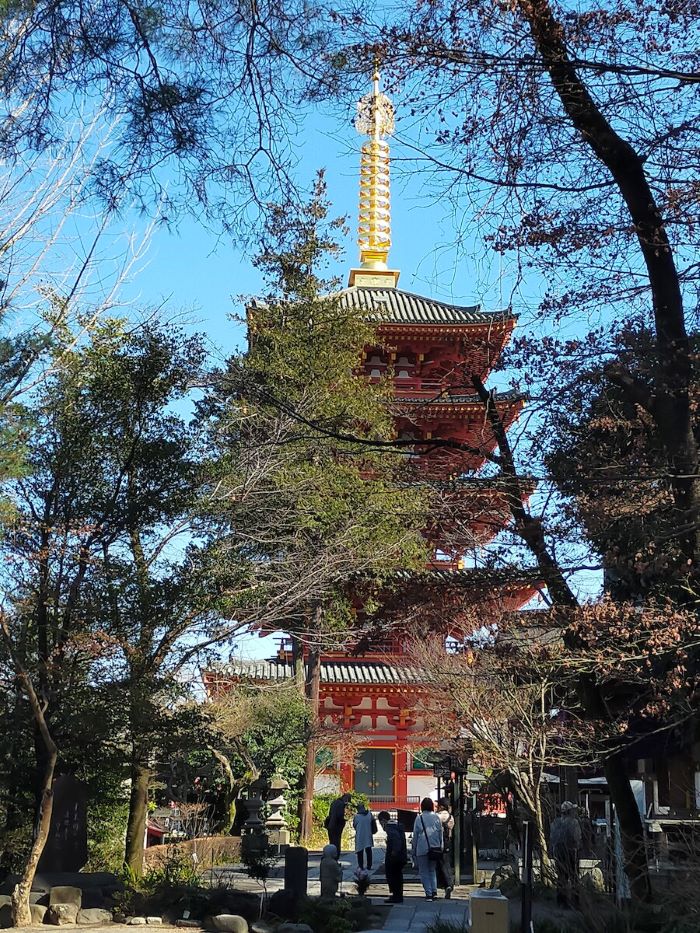 A statue in the temple precinct honors Hijikata Toshizō, vice-commander of the Shinsengumi, a group of samurai and some commoners who fought on the side of the Tokugawa shogunate against the forces supporting and imperial restoration in the mid-1860s.
The story of the Shinsengumi is a major element in Japanese popular history. It has spawned numerous books, manga, and computer games.
This group was the subject of a NHK popular costume drama in 2004. Takahata Fudoson and other sites honoring members of this group still attract a steady stream of people paying respect to their memory.
On a hill adjacent to the temple compound is a course that allows one to acquire the merit of doing a famous 88 Temple Pilgrimage in Shikoku with much less effort and at no cost. Each of the 88 points has a distinctive statue with a sign telling you which point in the Shikoku pilgrimage it corresponds to.
Seasonal Attractions at Takahata Fudoson
In early-June and late July some 7500 hydrangea plants in 70 varieties that grow wild on the hill with the pilgrimage circuit attract large crowds..
Although not as bustling as some popular temples within the 23 wards of Tokyo, Takahata Fudo has a steady stream of daily, monthly, and yearly events.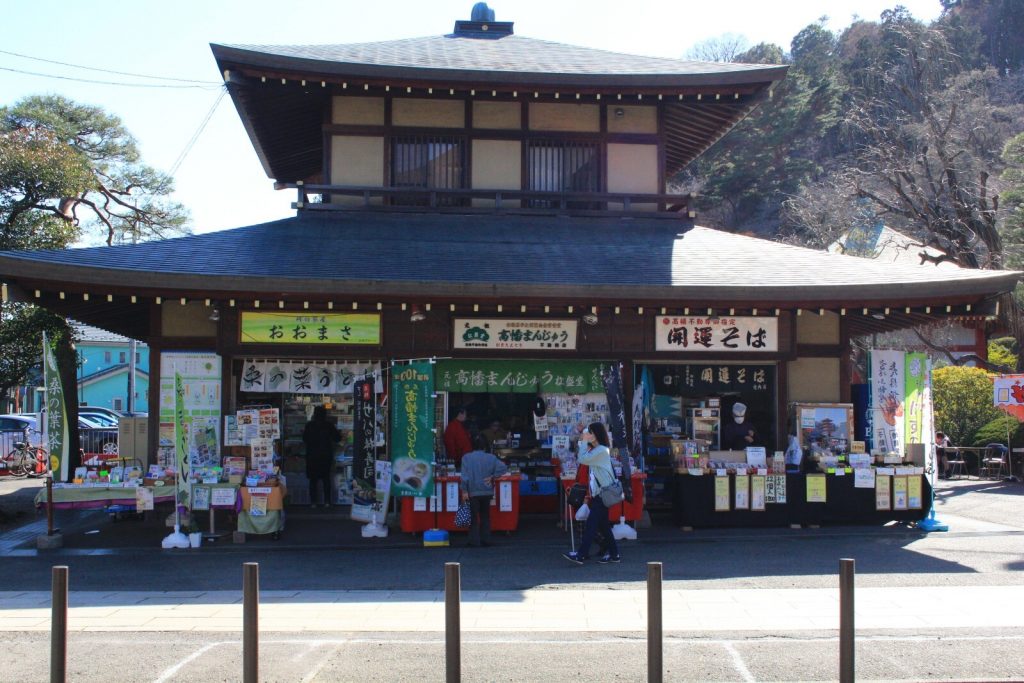 During the day you can see a retinue of Buddhist priests in full regalia moving to and from ceremonies that are conducted throughout the day.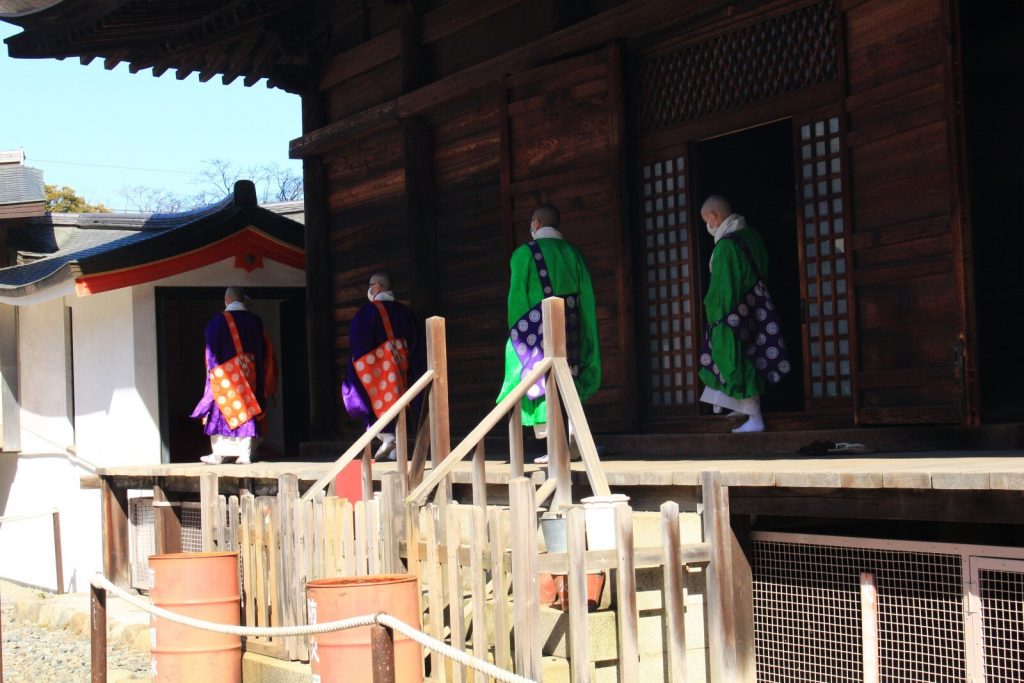 There are periodic market days when food and bric-a-brac vendors set up their stalls.
A noted chrysanthemum festival and exhibition is held in late Oer and early November.
Getting There
Mogusaen is a 10 minute walk from the Mogusaen station on the Keio Line. From Shinjuku take an express to Fuchu and transfer to a local train. Mogusaen is four stops to the west of Fuchu.
About half the walk from the Mogusaen station to the park is very steep. On very hot days caution is advised.
Takahata Fudoson is the next stop to the west from Mogusaen. The train takes two minutes.
It is also possible to walk from Mogusaen to Takahata Fudoson, mostly on quiet residential streets. This takes about 40 minutes and requires use of a navigation aid since the route is not marked.
Takahata Fudoson can also be reached from Tachikawa using the Tama Monorail which also offers easy access to the Showa Kinen Koen.
Wheelchair Access
Mogusaen is not suitable for wheelchair users. The park has numerous steep, winding paths with stairs that are difficult to climb. Signs throughout the park warn of the difficulty of the paths and stairs.
Takahata Fudo is mostly flat except for the 88 point pilgrimage circuit and is generally accessible.
Conclusion
The travel time from Shinjuku is 37 minutes. Outbound trains during the daytime are nearly empty. Inbound trains in the afternoon have more passengers but there is no problem getting a seat.
This makes a trip to Mogusaen and Takahata Fudoson a low cost, relaxing break from the high density areas of Tokyo.
RELATED:
Author: Earl H Kinmonth
Photographs by EH Kinmonth. Find other stories about Tokyo and nearby areas by Dr Kinmonth at this link.