More Business Hotels Are Aiming for Luxury Beyond Mere Functionality
To elevate the customer experience, Japanese business hotels are offering luxurious features such as hybrid spas, private saunas, and special concept rooms.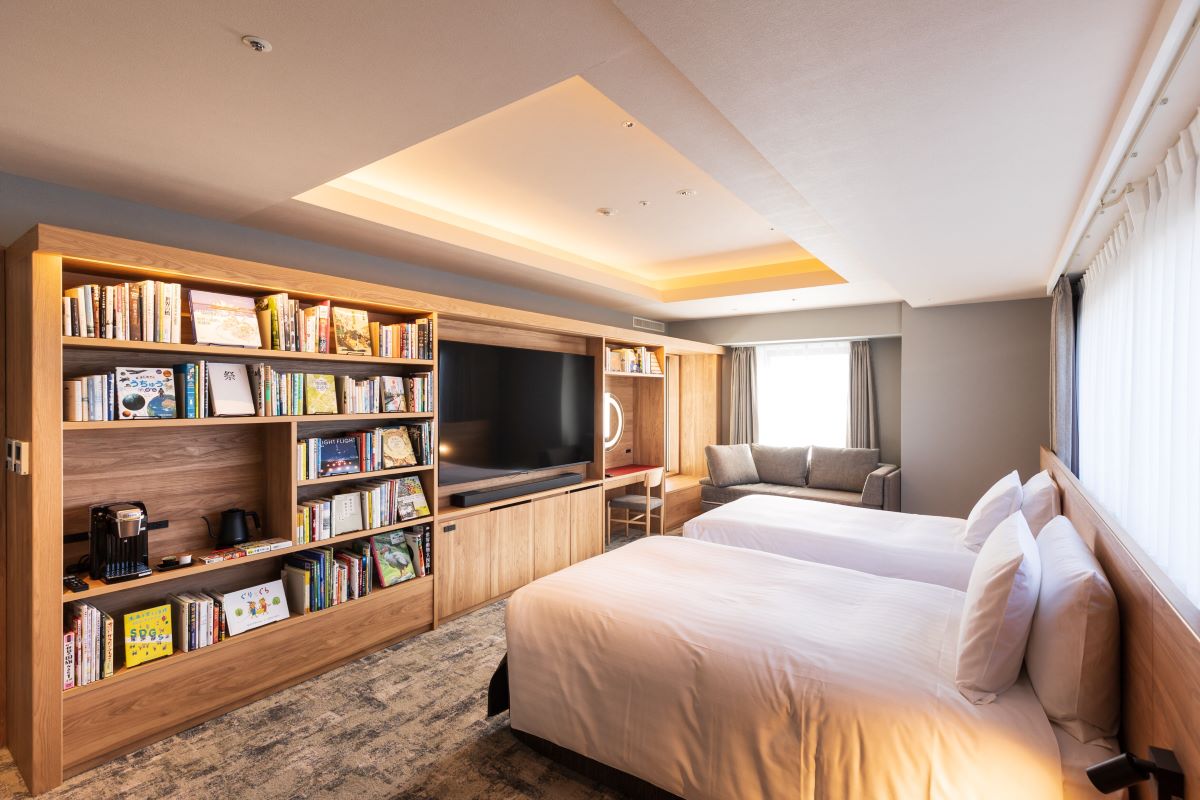 The Japanese hotel industry is experiencing a strategic shift from a focus on occupancy rates to pursuing higher room rates. A growing number of "evolving" business hotels are striving to provide a luxury experience comparable to city hotels. For these business hotels, the biggest challenge is to break free from the perception of mere accommodation. As many establishments enhance functionality and services to gain a competitive edge, there is also a rising demand for good value for money.
For example, the Richmond Hotel chain refurbished seven hotels in Tokyo, Yokohama, Sendai, Nagasaki, and other locations from December 2022 to July 2023. It is a major investment compared to pre-pandemic amounts. A spokesperson for the management company stated, "Our primary goal is to enhance the customer experience."
At one of its hotels in Sumida Ward, Tokyo, the company transformed 60 rooms into concept rooms designed for reading and gaming, resulting in a 30% increase in room rates. Additionally, two of their hotels in Kyoto have been collaborating to allow guests to enjoy facilities at both hotels since August. These include breakfast and lounge facilities, along with daily workshops to enhance the customer experience.
Exclusive Lounges
Hotel Keihan, headquartered in Osaka's Chuo Ward, is elevating its Hotel Keihan Grande chain, which it positions as a high-end option. In March 2023, it opened Hotel Keihan Namba Grande in Namba, Osaka, an area recently redeveloped by Nankai Electric Railway Co, Ltd and others.
The hotel features a spacious lounge with indoor plants, background music, and an aromatic ambiance. It also offers exclusive lounges for higher-priced rooms, a common luxury hotel feature. The hotel provides various room types to cater to different needs, whether for long-term stays or group travelers. Director Shigeru Yamauchi of Hotel Keihan states, "Our goal is to create a third place for our customers — a hotel that can be used by both business and leisure travelers."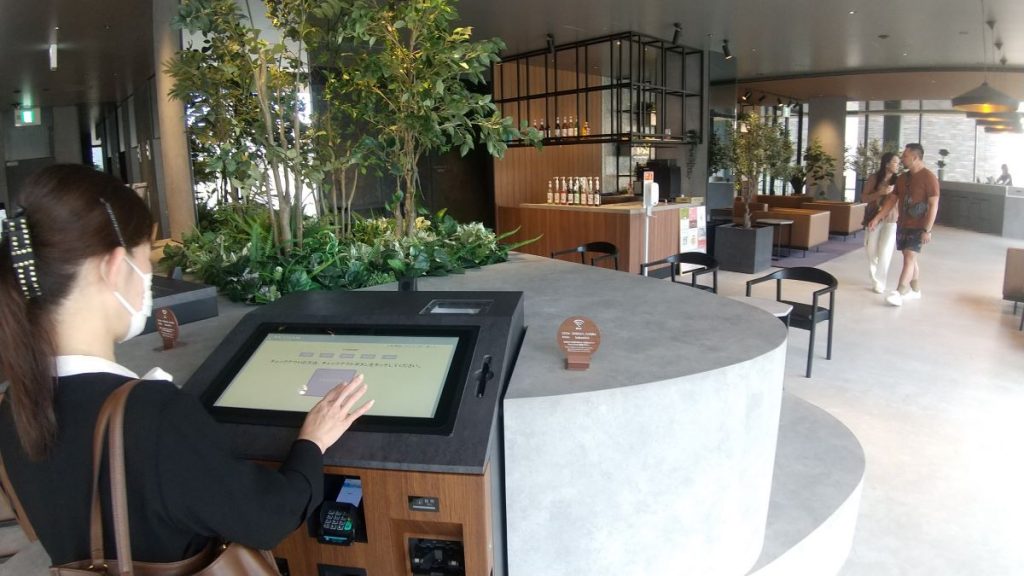 Beauty and Health
Furthermore, Hotel Villa Fontaine Grand Osaka Umeda, managed by Sumitomo Realty & Development Co, Ltd, underwent a significant renovation in August. The hotel had been open for around a year in Osaka's Kita Ward.
The renovation involved transforming some of the hotel's rooms into a massive hybrid spa covering around 800 square meters (8611 sq ft). It includes a communal bathing space, a private sauna, and even a popular enzyme bath. Despite offering room rates ranging from ¥20,000 JPY to ¥30,000 JPY (around $130–$200 USD), similar to higher-end hotels, Hotel Villa Fontaine Grand Osaka Umeda is often full.
"The pandemic heightened the focus on beauty and health, providing valuable insights for how we could add extra value through renovations," explains a company spokesperson.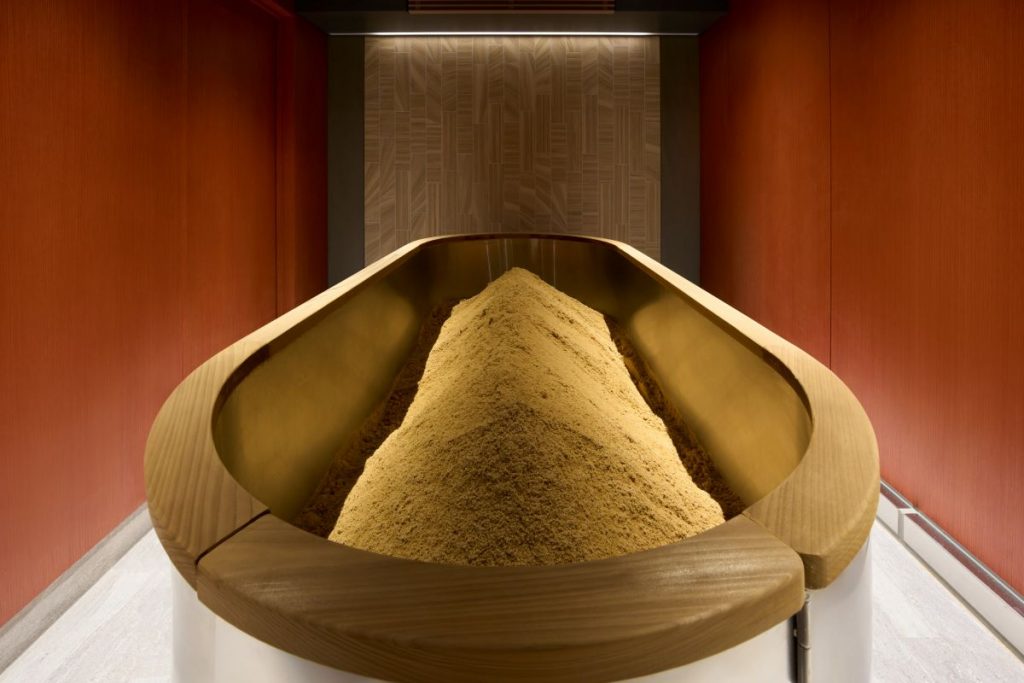 From Business to Leisure
In recent years, major business hotel chains including APA Hotel have been enhancing their facilities, such as pools and bars. Hoshino Resorts, based in Karuizawa, Nagano Prefecture, has also rapidly expanded its OMO business hotels, which have evolved to better cater to leisure travelers.
A notable trend among business hotels is that guests are increasingly prioritizing their overall experience over just finding a place to sleep. The change has been driven by the evolving purposes of travel in the post-pandemic era. While room occupancy in urban areas is improving, the purpose of travel is shifting from business to leisure.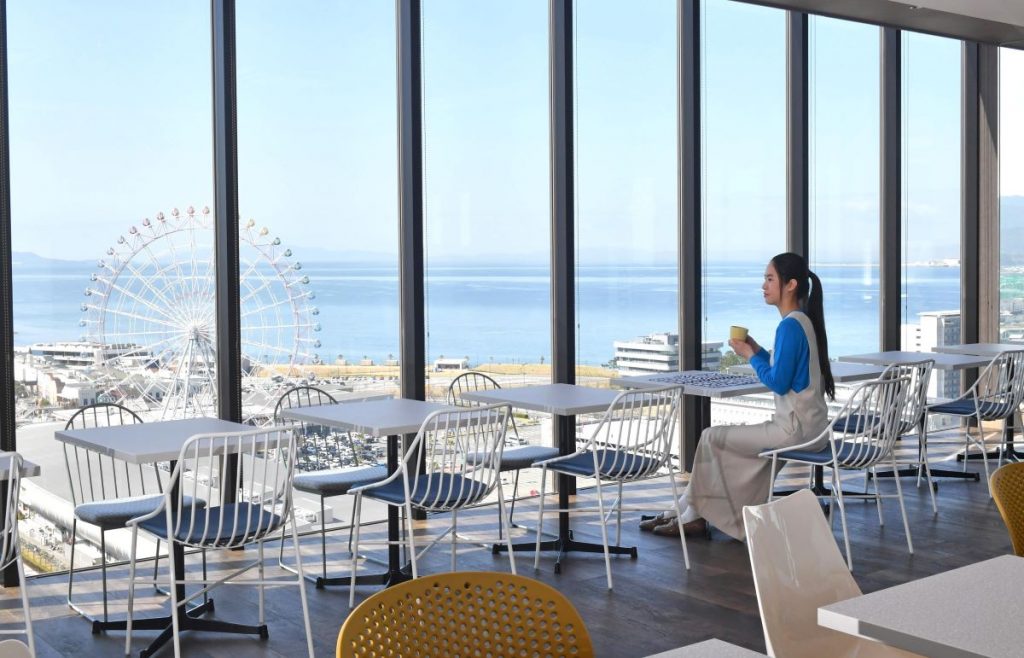 Impact of the Weak Yen
Furthermore, the weak yen has boosted hotel spending by inbound tourists. Japanese travelers are also increasingly preferring to stay at high-quality hotels within the country instead of traveling abroad.
Despite the expansion of luxury five-star hotels, only a limited segment of tourists, both domestic and international, are willing to spend more than ¥100,000 JPY ($660 USD) per night on hotels. Nevertheless, the market for evolving business hotels appears to be expanding further, driven by their value-for-money appeal.
RELATED:
(Read the article in Japanese.)
Author: Keiko Tamura