Hoshino Resorts Welcomes Inbound Visitors with New Urban Hotel in Tokyo's Asakusa District
Tourism in Japan is bouncing back to near pre-pandemic levels and Hoshino Resorts is meeting that demand with a new hotel in Tokyo's popular Asakusa district.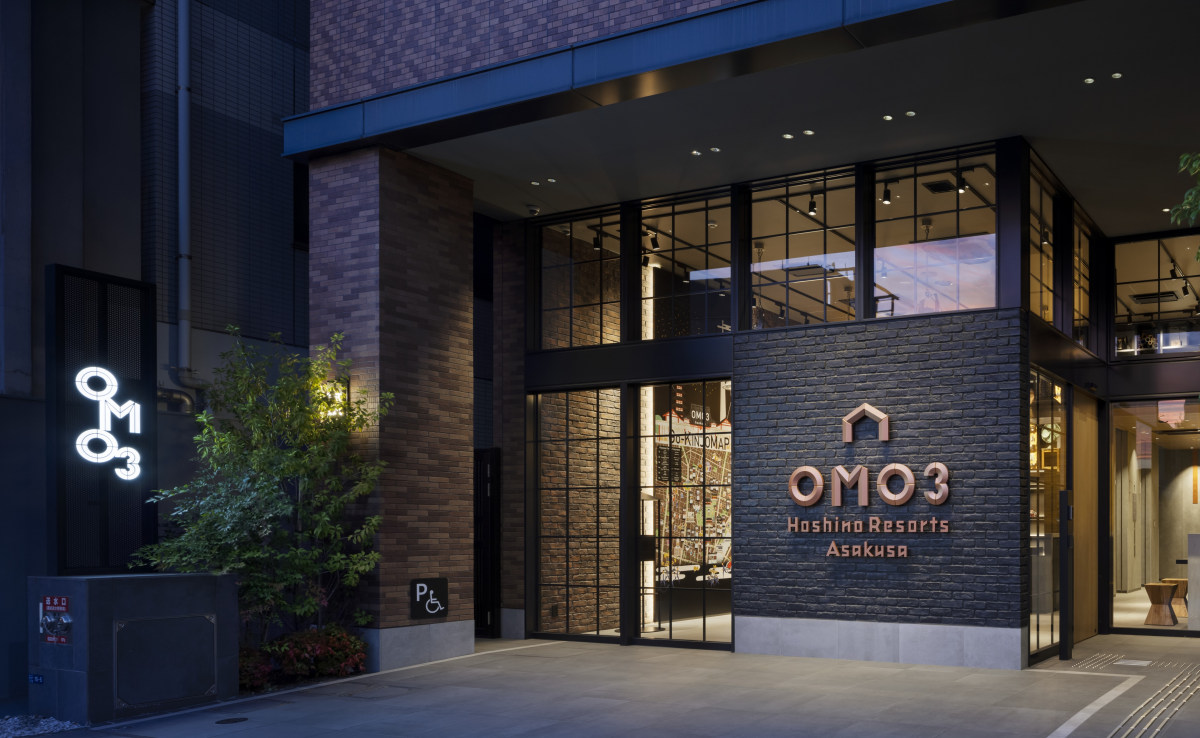 Hoshino Resorts has recently launched its casual hotel in the vibrant Asakusa district of Tokyo. Operating as an urban-style hotel, it aims to provide visitors with a fresh and innovative experience in the renowned tourist destination of Asakusa.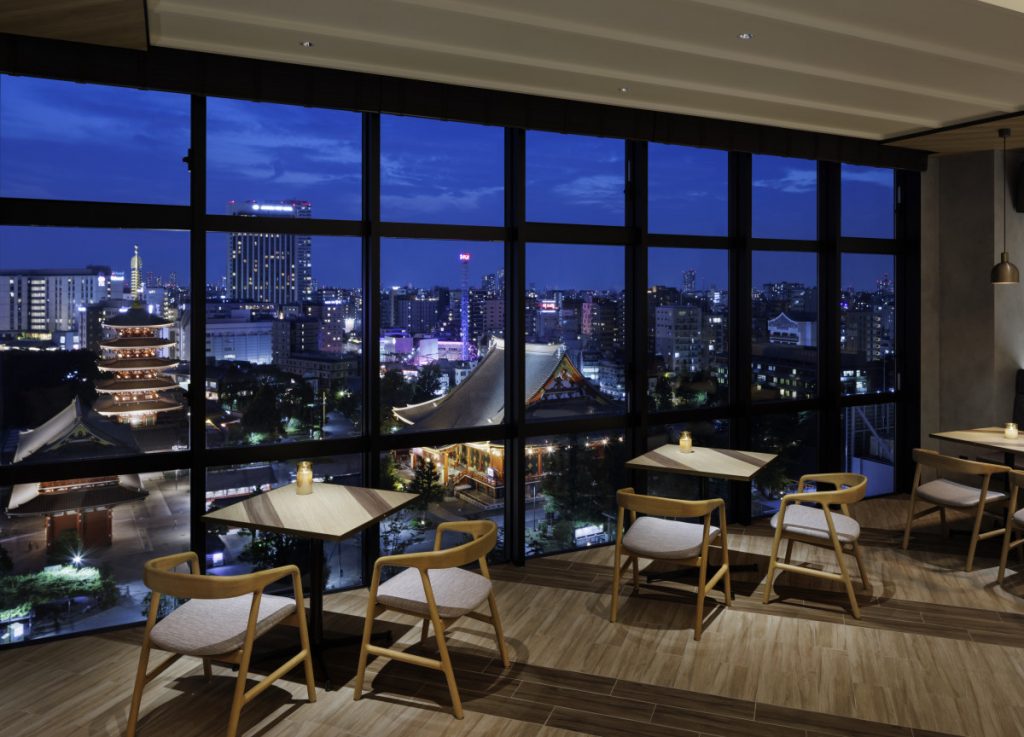 Third Urban Hotel Opens in Tokyo Metropolitan Area
The internationally known hospitality company operates hotels and ryokan facilities both domestically and internationally. It unveiled its latest addition, OMO3 Asakusa by Hoshino Resorts, in Tokyo's lively Asakusa area on July 31.
It now becomes part of the company's diverse portfolio of five hotel and ryokan brands. As such, the OMO brand embraces the concept of providing a unique and enjoyable experience within the heart of urban neighborhoods. With its opening, OMO3 Asakusa becomes the 15th OMO brand hotel to grace Japan's hospitality landscape.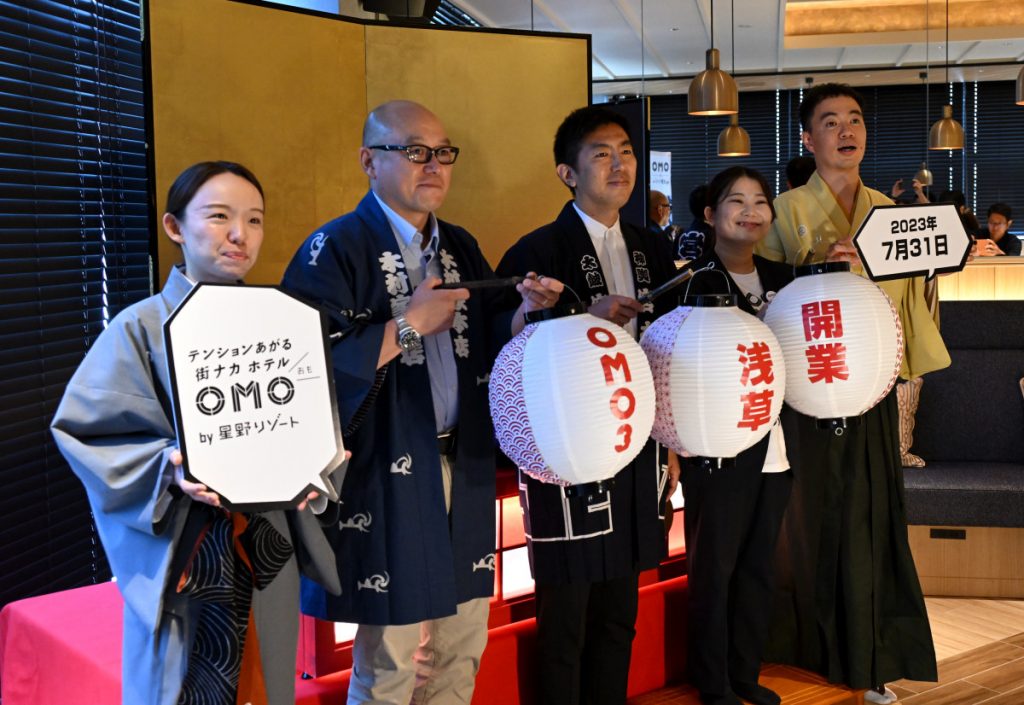 Distinctive Hospitality in a Popular Tourist Destination
In Tokyo, a trend of new openings for mid-sized boutique hotels and other accommodation facilities began with the 2020 Tokyo Olympics. However, it continues even now. Among their locations, Asakusa remains a highly popular destination. It has a year-round calendar of events, attracting a significant number of both domestic and international tourists.

OMO3 Asakusa by Hoshino Resorts - Official Site offers an exceptional experience. Guests are immersed in the nostalgic charm of Asakusa, a district that retains the spirit of the Edo era. The hotel's attentive staff curates a memorable stay. That starts with picturesque views of Asakusa Sensoji Temple and Tokyo Skytree from various parts of the building.
Overall, the hotel has a total of 98 rooms. Among them, the Yose Twin Room is one of the eight different room types. As much as any room style, it embraces the essence of Asakusa's entertainment symbols, rakugo, and yose theaters. These are used to create an ambiance reminiscent of traditional Japanese seating using cushions called zabuton.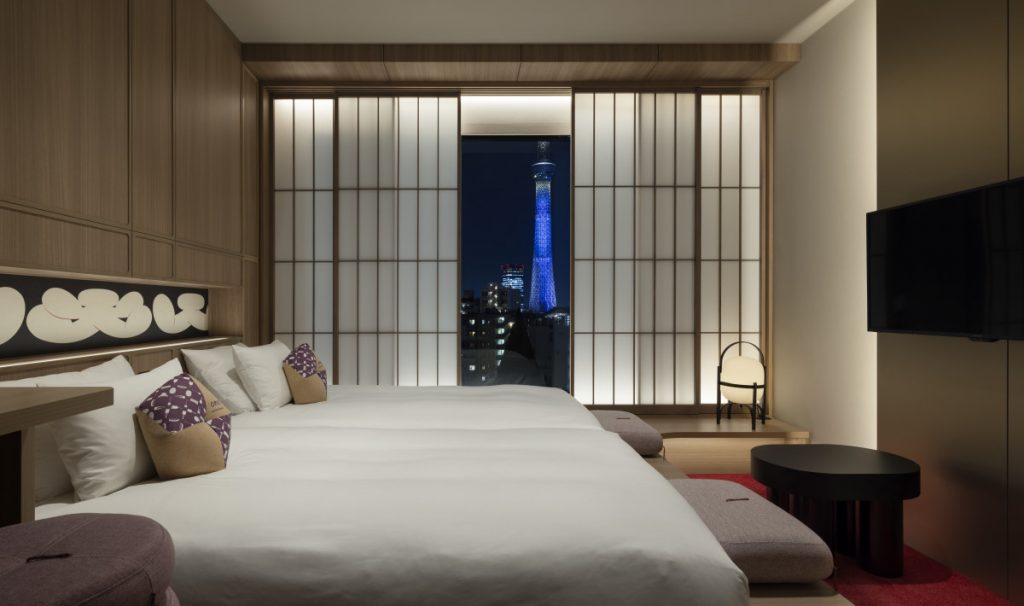 Hotel as a Gateway to Urban Exploration
OMO3 Asakusa by Hoshino Resorts introduces a unique feature with its OMO Rangers, hotel staff who gather and provide valuable information about the surrounding area to guests.
Armed with this insider knowledge, guests can enjoy exploring local dining options and participate in early-morning Asakusa walking tours. Additionally, the hotel's lounge offers a chance to experience traditional Asakusa entertainment with rakugo storytelling.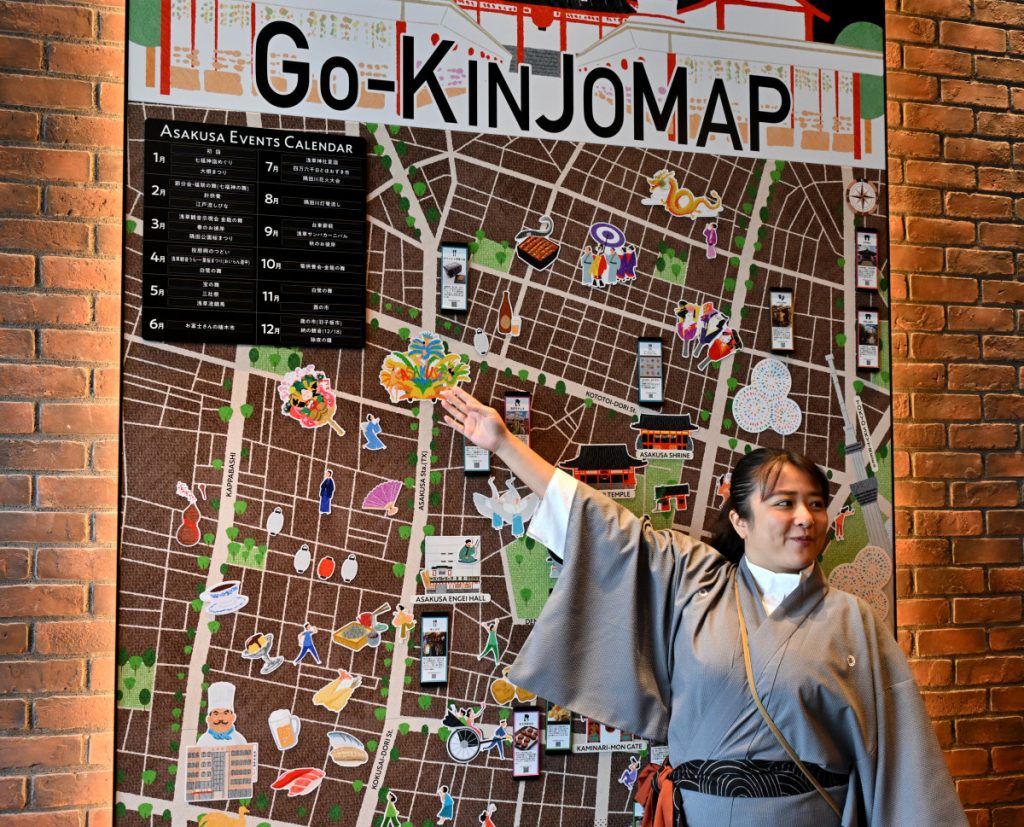 OMO BASE, the top-floor lounge, offers 24-hour self-service dining. In keeping with its location, it features a variety of local products from Asakusa.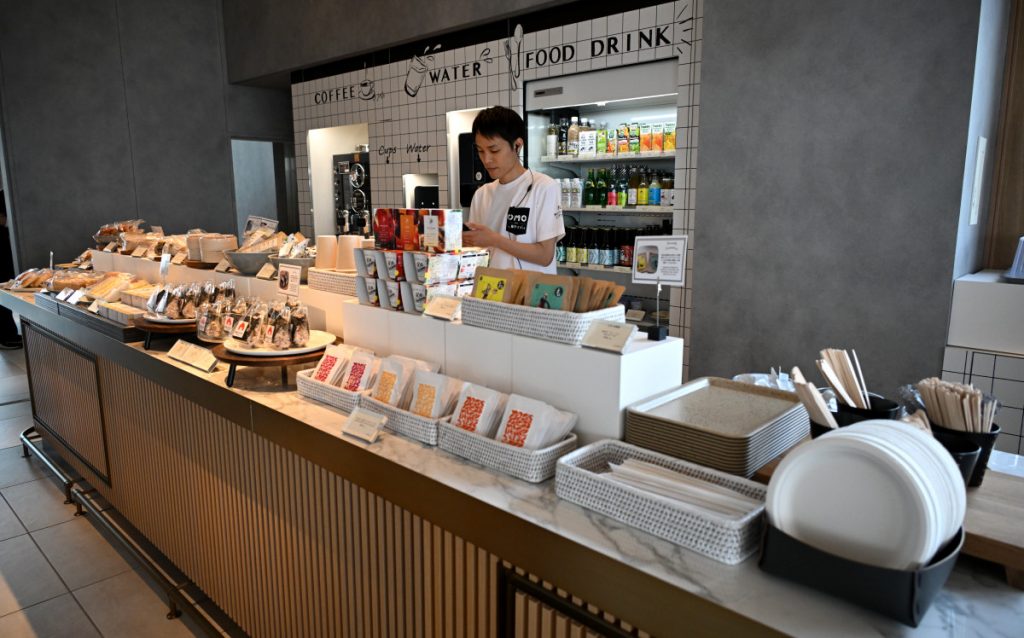 Rising Visitor Numbers: Japan's Tourism Bounces Back
Speaking to Media, Emika Misawa, the General Manager of OMO3 Asakusa by Hoshino Resorts, said she anticipates that inbound foreign visitors will make up around 50% of their guests. She also hinted at the potential for expanding services in multiple languages, including Japanese, English, Chinese, and Korean.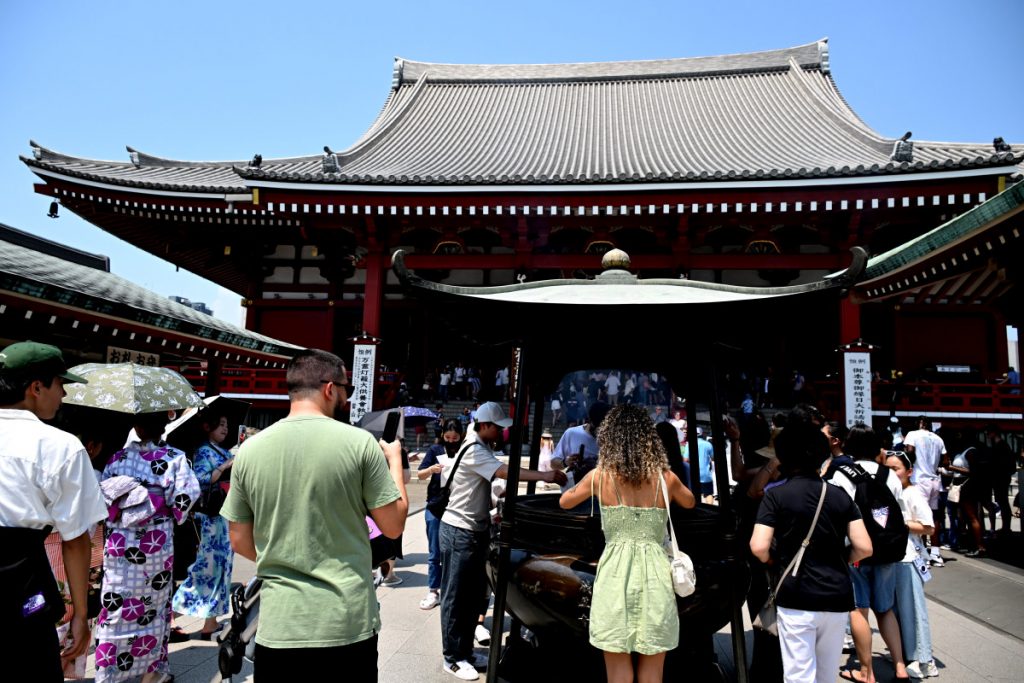 According to the Japan National Tourism Organization, or JNTO, the estimated number of foreign visitors to Japan in June 2023 reached approximately 2,073,300. This showcases a successful recovery, with tourism reaching 72% of the pre-pandemic levels of June 2019. Furthermore, the number of visitors exceeded 2 million for the first time since February 2020, the month the pandemic emerged.
In the first half of 2023, Japan also witnessed a remarkable milestone, with the total number of visitors surpassing 10 million. This was driven by an increasing number of visitors from East Asia, excluding China, as well as the United States, Europe, and Australia.
RELATED:
(Read the report in Japanese.)
Author: Hidemitsu Kaito