Mr. Abe, Don't Let President Trump Ease Sanctions on North Korea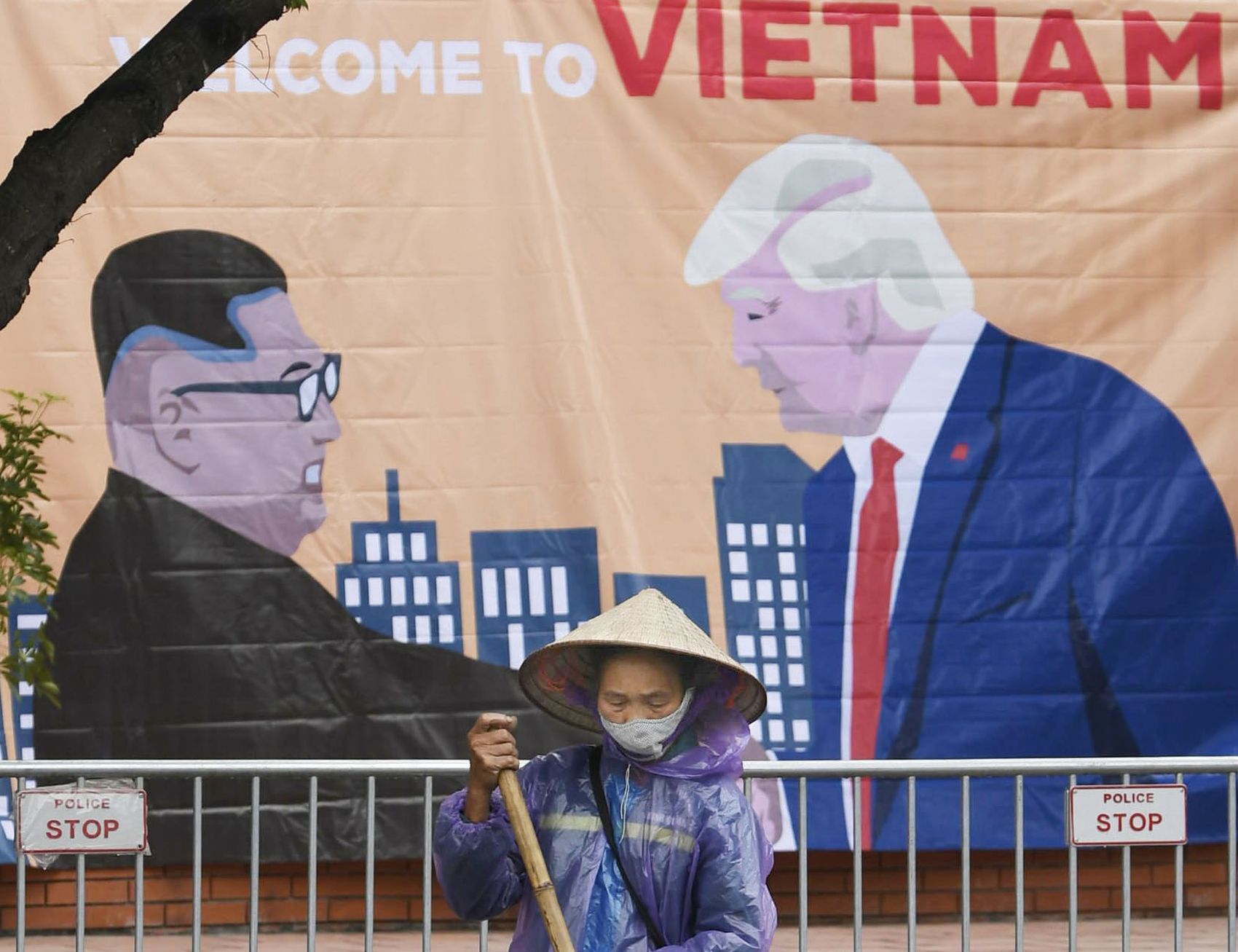 United States President Donald Trump plans to meet with North Korean Chairman Kim Jong Un in Vietnam in late February. While joking in his Twitter message on September 2018 that he had "fallen in love" with Kim, Trump has toughened sanctions on North Korea.
As the economic sanctions have grown effective, foreign currency reserves have begun to deplete in North Korea, with domestic discontent growing.
While Chairman Kim has demanded a return measure from the U.S. in exchange for North Korea's explosion of a nuclear test facility and repatriation of U.S. soldiers' remains, the United States did not respond.
Kim then offered to dismantle long-range missiles and nuclear facilities in Yongbyon, calling for a second summit with Trump. The summit is now scheduled, and the biggest focus of attention is expected to be whether the U.S. would pledge to ease sanctions on North Korea.
Kim is Aiming to Reopen Kaesong and Mt. Kumgang
The international sanctions on North Korea in effect since August 2017 include a ban on imports from North Korea. This is significant because, in 2016, North Korea earned $2.6 billion USD in foreign currency income by selling coal, clothing, iron ore, fishery products, and other goods to China.
Under the sanctions, this foreign currency income plunged to $1.6 billion USD in 2017 and $0.2 billion USD in 2018, indicating that North Korea lost $3.4 billion USD in such income in the two years.
As coal has piled up at open-air mines, ration losses have forced coal miners to starve to death. Jangmadang black markets have been scaled down, leading orphans and aged people among the weak to die of hunger.
Citizens reportedly complain that while the Korean Workers' Party asks people to be self-sufficient, they could be facing a serious famine in which they would have to eat pine tree bark. Then, they believe, they would not die without making an effort to survive.
Funds at Chairman Kim's hands have reportedly declined from $4-5 billion USD to less than $1 billion USD.
In his New Year address, Chairman Kim signaled his ambition to reopen North-South joint projects of the Kaesong industrial region and Mt. Kumgang tourism. If either of the two projects is exempted from the existing international sanctions, North Korea could gain massive foreign currency income from South Korea's Moon Jae In regime.
North Korea's Yongbyong nuclear facilities include a nuclear reactor for plutonium production, a spent nuclear fuel reprocessing plant and a uranium enrichment plant. The uranium enrichment plant, however, is a dummy for exhibition.
Intelligence officials believe instead that North Korea has plural uranium enrichment facilities that still produce enriched uranium, even after the first U.S.-North Korea summit in June 2018. These include a facility at the Chollima steel plant in a suburb of Pyongyang, a U.S. intelligence agency said in a manner to check North Korea.
Abductees' Return to Japan May be Delayed if Sanctions Ease
Even after Chairman Kim's pledge to denuclearize the Korean Peninsula, North Korea has continued its illicit nuclear development. Kim's current offer, moreover, is limited to the dismantlement of capabilities for nuclear attacks on the U.S.
If President Trump correctly understands the situation, he will surely request Chairman Kim to promptly clarify all nuclear weapon facilities including uranium enrichment plants at the coming summit, together with existing nuclear weapons and missiles.
If sanctions are eased without this, Chairman Kim may not respond to the call for a Japan-North Korea summit for the return of the Japanese abductees to their country.
Therefore, Japanese Prime Minister Shinzo Abe should take leadership in persuading President Trump not to exempt the Kaesong industrial region and Mt. Kumgang tourism projects from the existing sanctions. In this, the effectiveness of Abe diplomacy will be put to the test.
(A version of this article was first published by the Japan Institute for National Fundamentals, Speaking Out #570, on February 4, 2019.)
Author: Tsutomu Nishioka