Myanmar's Construction on the Coco Islands: Why India and Japan Need to Worry
Democracies must object to Myanmar's cavalier attitude before China gains a foothold in this strategic location on the Coco Islands.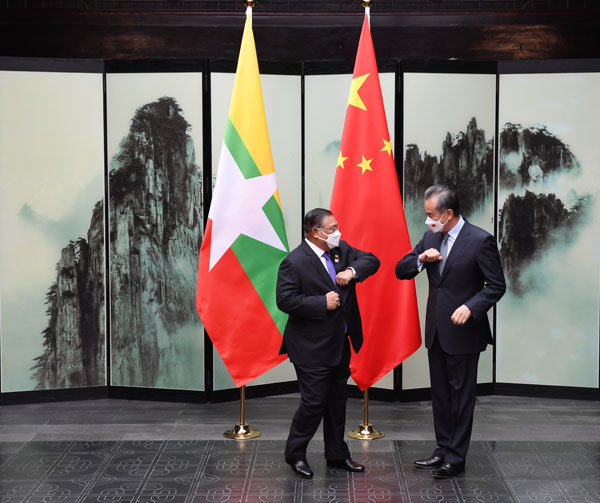 Myanmar's recent constructions on Great Coco Island (part of the Coco Islands) present a big challenge to India's policy planners. Great Coco Island is very close to India's Andaman and Nicobar chain of islands.
A newly published report by the London-based think-tank Chatham House show "two new hangars, a new causeway and a residential bloc, along with a freshly lengthened 2,300-metre runway and radar station" on Great Coco Island.
All these could allow military aircraft to land and the military junta (or the Tatmadaw) to spy on Indian military activity in the area. The military junta has been very proactive lately, with the bombing of villages very close to the border with India.
For some time now, these islands have been a source of great conjecture among the strategic community. In the early 1990s, it was thought that the Chinese had established a listening post on the island, though the news could never be confirmed.
These recent satellite images clearly show that Myanmar could soon be able to conduct surveillance operations from Great Coco Island. It only lies 55 km (34 miles) north of India's strategic Andaman and Nicobar Islands.
The Lure of Chinese Cash
In addition, the Indian Space Research Organization (ISRO) regularly conducts satellite and missile tests from Chandipur-on-sea and from Sriharikota. Both are close to the Coco Islands. The bigger worry would be if Beijing were to make use of the intelligence acquired from surveillance flights from Great Coco Island in return for pumping desperately needed cash into Myanmar's crumbling economy.
India's Andaman and Nicobar chain of islands lies at the entrance to the strategically crucial Strait of Malacca. It is estimated that every year, approximately 90,000 ships pass through the narrow sea lanes of the Malacca Strait. And these ships account for an estimated 40% of global trade.
In addition, it is important for India's "Act-East Policy," which aims at forging closer bonds between India and countries in Southeast Asia and East Asia.
In 2018, Indian Prime Minister Narendra Modi gave an address at the Shangri-La Dialogue in Singapore. He noted that "oceans had an important place in Indian thinking since pre-Vedic times. Thousands of years ago, the Indus Valley Civilisation as well as the Indian peninsula had maritime trade. Oceans and Varuna — the Lord of all Waters — find a prominent place in the world's oldest books — the Vedas."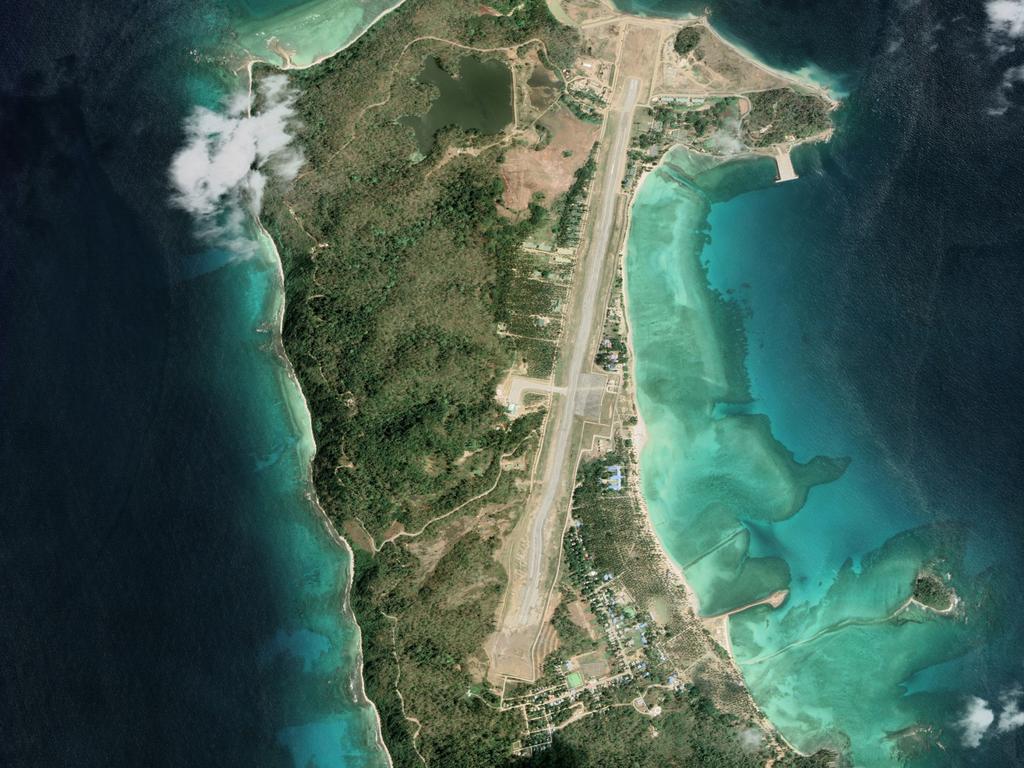 Why is it Worrisome for Japan?
For Japan, it is worrisome because it has a Maritime Self-Defense Force (JMSDF) base in Djibouti. Any Chinese surveillance from Great Coco Island could put its ships at risk. In addition, Japan is an oil-importing nation and any disruptions in its oil supplies could put its energy security at risk. It is already under pressure in the wake of the Russia-Ukraine war, which has impacted Japanese investments in Russia's oil sector.
In addition, the Chinese side could also use it to threaten Japanese lines of shipping, especially in the case of hostilities over Taiwan. Of late, the saber-rattling from China has increased, particularly since former US House of Representatives Speaker Nancy Pelosi's visited Taiwan in August 2022 and also in the aftermath of Taiwanese President Tsai Ing-wen's recent visit to the US in March 2023.
This is also risky for Japan as these islands could become a part of China's so-called String of Pearls strategy. Beijing has been building a string of bases in the Indian Ocean like Kyaukpyu in Myanmar, Hambantota in Sri Lanka, Gwadar in Pakistan, and others. These could also have dual use, both civilian as well as military, in the future.
What Options Are Open to India?
New Delhi will have to raise its concerns with Myanmar in no uncertain terms. In case these facilities are used by China to eavesdrop on Indian military activities, it represents a serious threat.
Myanmar is already on the back foot at various international forums due to its actions against the Rohingyas. And it does not behoove well for it to antagonize India, which is an influential power. This year, India is also the Chair of the G20, the grouping which includes the world's biggest economies.
In addition, there are reports that once again, insurgents from Northeast India are finding shelter in Myanmar. This is very worrying since the Northeast region is enjoying peace after a long time. It seems that the Generals are playing a very dangerous game and the consequences have to be pointed out to them well in advance. India is heavily involved in the infrastructure sector in Myanmar and should use it as a bargaining chip.
Meanwhile, China has constructed a pipeline through which oil from the Middle East can be directly offloaded in Kyaukpyu in Myanmar and can be sent inland to Kunming in southern China via Myanmar. In addition, Chinese state-owned firms will be constructing a $7.3 billion USD deep-water port and a $2.7 billion USD industrial area in a special economic zone at Kyaukpyu.
What Lies Ahead?
It is in the interests of both Japan, India, and all democratic countries to ensure there is a concerted response to this cavalier attitude on the part of Myanmar. Safe and secure sea routes are sine qua non for the success of both India's "Act-East Policy" and Japan's Free and Open Indo-Pacific vision.

RELATED:
Author: Dr Rupakjyoti Borah

Dr Rupakjyoti Borah is a Senior Research Fellow with the Japan Forum for Strategic Studies, Tokyo. The views expressed here are personal. His upcoming book is "Beyond the BRI: Can India, Japan and the US Provide an Alternate Model of Connectivity" (World Scientific, Singapore).