NBA Draft Rui Hachimura Brings Back Basketball Fever in Japan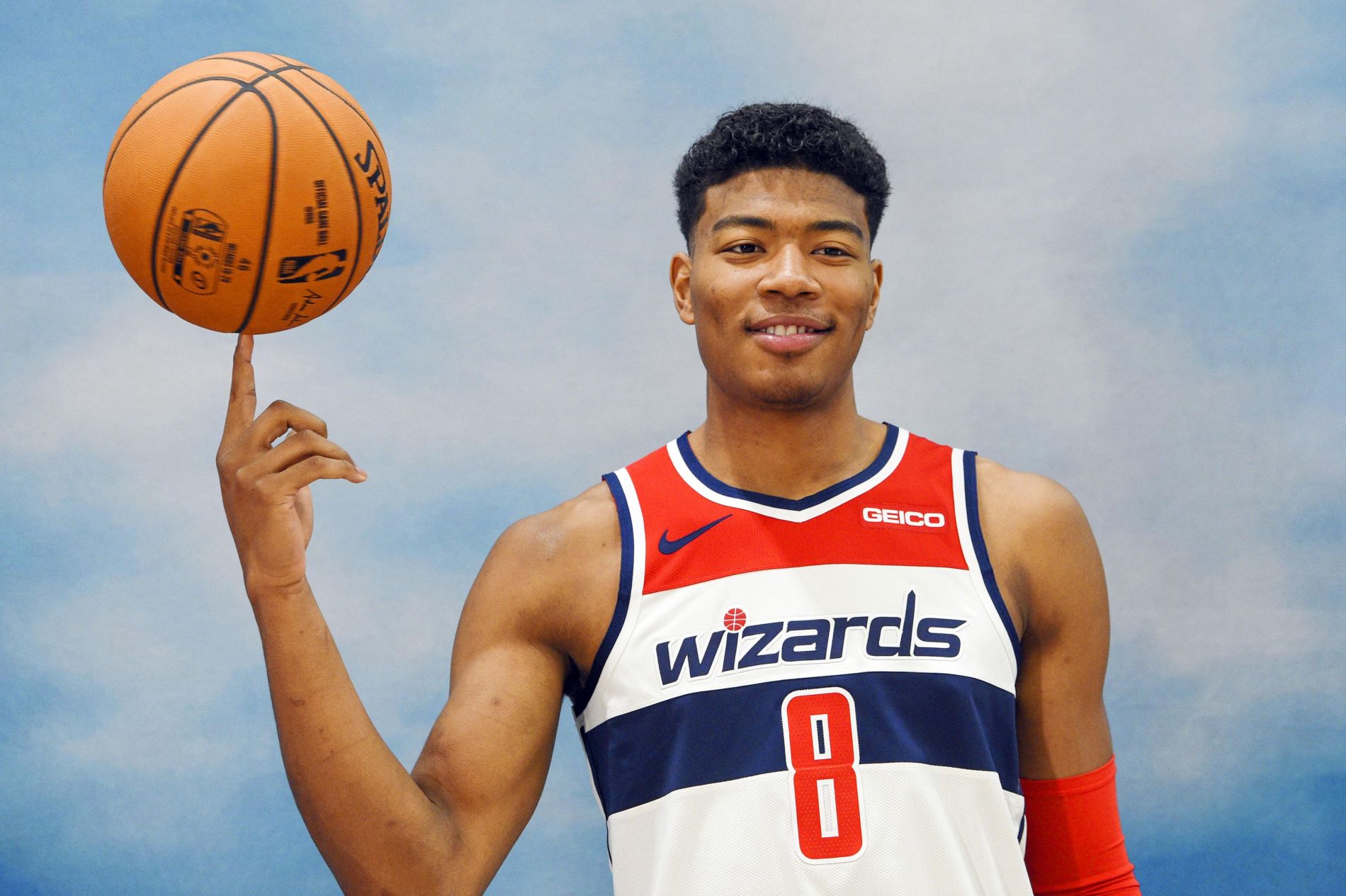 Interest in basketball has reached new, unimagined heights in Japan ever since Japanese basketball phenomenon Rui Hachimura was drafted by the Washington Wizards as the 9th pick overall in June 2019.
Core basketball heads anticipated Rui's success as early as his high school days in Japan. However, nothing happened until he was recognized as a serious player at Gonzaga University (Spokane, Washington).
Yet, even as a standout player for Gonzaga in the NCAA tournament, the Japanese couldn't fathom the magnitude of Rui's achievement. Missing his significance was just a natural reaction from a nation that had never attained real success in this sport.
The nation's No. 1 local sport is sumo, and in international sports it's baseball. Japan has a long history of producing brilliant baseball players, starting with Sadaharu Oh and luminaries such as Hideo Nomo, Hideki Matsui, Ichiro Suzuki, and Shohei Otani. Japan is always considered among the top-ranking teams in the world.
Never for Basketball
Japan has not reached that level of recognition in basketball, but the reality is that Japan is no stranger to the NBA.
The whole nation fell in love with the NBA back in the 1980's and 1990's — the LA Lakers-Boston Celtics rivalry, Michael Jordan, and the Chicago Bulls' two three-peats for six NBA championships. The 1992 Barcelona Olympics dream team has always been one of the favorite topics for fans. Many grew up idolizing MJ — basketball was as popular and cool as baseball or soccer.
Then around that time came the smash hit basketball comic Slamdunk. Most Japanese in their 20's to 50's can easily relate to a Slamdunk conversation and instantly talk about their favorite characters and scenes they love.
Then came the first Japanese-born NBA player, Yuta Tabuse, in 2004. But before we get to him, the legendary Wat Misaka should be mentioned — a second-generation Japanese in America who played professional basketball in the Basketball Association of America (BAA) before it was absorbed into the newly created NBA in 1949. Yuta Tabuse was a basketball wizard from the time he was 15 years old. He was a small-sized PG who had crazy handling skills and amazed the nation with his play. He even did a commercial with Patrick Ewing at the age of 15. Even though his NBA career was short (17 mins, 7 pts, 3 assists), he made history and became a legend.
During the boom in the 1990's, basketball in Japan was as hot as it could be. It was a very popular sport for both men and women. Kids would start playing at school from the third grade. It had — and still has — one of the top player populations in the country.
Actual NBA games were played in Japan in 2003. Weekly NBA programs were aired. Basketball legends Charles Barkley and Scottie Pippen appeared in Japanese TV commercials. Basketball seemed to be in a good place.
Then There Was a Blank...
It wasn't something that happened all at once. There was no recognizable incident.
The game was still popular. Kids were still playing the sport. Domestic league players kept on playing. But somehow, slowly and surely, the decline of basketball in Japan started.
There had been no significant achievement either individually or as a team since Tabuse made history by becoming an NBA player in 2004. The potential for basketball to become like baseball had been there, but it just didn't pan out.
So for the general public, basketball went from a cool and fashionable sport that everyone loves, to something people liked generally but wouldn't want to go so far as to become a fan of. In Japanese life, it had become a very minor sport.
Right Place, Right Time
With that background, who would have believed that a kid from Toyama who played the 4 position would be selected from the NBA? Not just selected, but selected 1st round, 9th overall?
Not many.
That Rui was drafted 9th overall was a historic moment itself in Japanese basketball history.
But some other samurai showed up at about the same time. This year, the NBA Summer League in Las Vegas had the most Japanese players in history: Rui Hachimura for the Wizards, Yuta Watanabe for the Grizzlies, Yudai Baba for the Mavericks, Makoto Hiejima for the Pelicans.
Yuki Togashi (point guard for the Japanese national team who also played for the Texas Legends) was also scheduled but couldn't make it due to an injury.
Maybe it was just timing, and maybe it was a coincidence. But it's almost funny how a nation that had close to zero players qualified to even be considered, suddenly had four players attempting to make it in the NBA.
Basketball is Back
The mainstream media showed interest as well. Media who never came to games in Japan suddenly cared to fly into Sin City.
There was a record number of 61 members from 21 different Japanese media outlets. Even if it was just for the summer league, to have the MLB reporters cover basketball was a huge bounce for the sport.
Even though it was the summer league and not even a single game was played with top players, the media scraped to get a definitive opinion on every single move that Rui made.
Wizards summer league coach Robert Pack was a usual victim, surrounded after every game and asked how he felt about Rui's performance. Even on an off day to give Rui rest, reporters surrounded Pack to ask about Rui.
At one time a reporter asked Pack if Rui would make the roster. Everybody just went dead silent for a moment and looked at each other…. Since Rui was drafted 9th overall in the 1st round, it was such an irrelevant question to ask if he would make the 15-man roster.
Pack couldn't help but laugh at that one, but he then told us with a smile, "He's definitely going to make the roster."
Maybe the reporter meant to ask if he would make the starting lineup — that would've made more sense. But I can't totally blame the reporter for asking because until then the Japanese players would be on the edge trying to crack the 15-man roster.
Rui, Yuta, and the other rising players are such a sudden burst of talent that their existence itself is exceeding our expectations every day.
A New Golden Era
This year's men's national team is said to be the most talented in Japanese basketball history, and the centerpiece is Rui Hachimura.
After the summer league, Rui and the other core members joined the Japanese national team to compete in the FIBA Basketball World Cup in China. A win against Germany in a pre-match boosted expectations for them to get through the qualifying rounds, but Japan finished with no wins in China.
The whole nation relied mostly on two players — Rui and Yuta, an NBA rookie, and a second year two-way contract player. There was so much pressure on their young shoulders that the fatigue piled up, especially on Rui, causing the team to decide on pulling him out after the double-digit loss against team USA.
It was devastating for the team to play without Rui, but in the long run it was the right decision for everyone. Since Japan is hosting the 2020 Olympics in Tokyo, the team's talent should be planned to peak next summer. For the Wizards, they would want their first round rookie to join camp healthy and energized.
I would imagine some sort of communication between the Japanese national team and the Wizards might have taken place during the tournament regarding Rui's playing minutes.
It's crazy to realize that Rui has not played even a single minute of professional basketball in the regular season. Yet, he has already resurrected basketball in Japan. His professional journey is just about to begin now.
Into the World of the NBA
On draft day, Rui's physical talents were compared to that of two-time NBA champion, two-time NBA finals MVP Kawhi Leonard.
We asked veteran sportswriter David Aldridge (The Athletic) what his impression was, and he told us: "Rui would be more of an Antawn Jamison type. He can become a player who can adjust and do the right plays. Might not get huge numbers, but will always find a way to score."
Coincidence or not, Antawn has joined the Wizards as director of pro personnel. With a certified veteran like him joining the Wizards front office, it only helps Rui's opportunity to develop as a rookie in the league.
Whether Rui becomes a Kawhi Leonard or an Antawn Jamison, or have a totally new style of his own, Japan and its new breed of basketball samurai have risen up to begin a great adventure.
We are about to witness history together.
Author: Sotaro Nagasawa