New Film by 'Your Name' Director Makoto Shinkai to Open July 19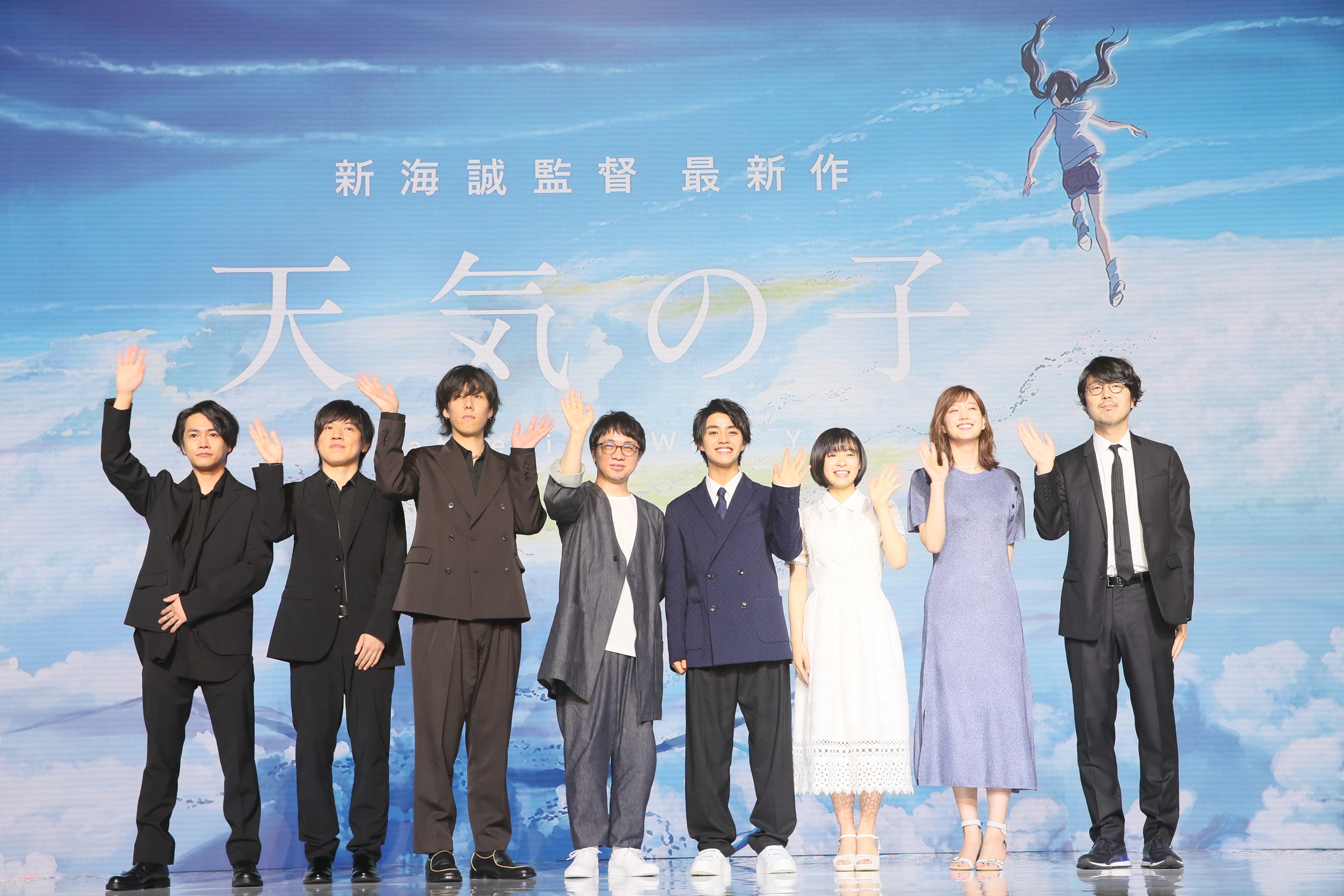 On July 7, anime aficionados were greeted by a welcome news. Makoto Shinkai announced on Twitter that the film Tenki no Ko was finally finished and ready for the big screen a mere 12 days later.
終わったー!!完成です! pic.twitter.com/N7BAmgz00r

— 新海誠 (@shinkaimakoto) July 7, 2019
On July 2, the director of the box office hit Kimi no Na wa (Your Name), Makoto Shinkai, talked to the press about the imminent release of his new film, Tenki no Ko (Weathering With You), on July 19.
The plot line is said to revolve around a teenage boy who lives alone and finds a job as a writer for an occult magazine, and his adventures with a girl who has a mysterious power. She has the special ability to turn miserable weather into a beautiful sunny day.
Yet, although it is only a few days before the film is set to release, fans are going to have to wait until the premiere for even a snippet of what to expect from the film. Even the media hasn't been given a preview.
"Because the film is being made up to the very last minute, there will not be a press preview before the release date," Midori Shitamori from the TOHO publicity section explained to JAPAN Forward.
The secretive behavior is a clear testament to the high level of anticipation building up around the film — even the imminent release is gathering attention with little preliminary information.
Part of the reason for the excitement is the immense popularity of Kimi no Na wa (English title: Your Name, by CoMix Wave Films, 2016), the last long feature by director Makoto Shinkai released three years ago. The film was released in 136 countries and accumulated box office totals of ¥40 billion JPY (about $370 million USD) in revenue, of which nearly 40% — ¥40 billion JPY ($138 million USD) — came from overseas ticket sales.
With the release of Tenki no Ko (English title: Weathering With You, CoMix Wave Films, 2019), the team plans to meet expectations and go bigger and better.
According to Film Producer Genki Kawamura, who spoke at the July 2 press conference, the film is set to release in 359 cinemas and on 448 screens, making it the biggest film release ever managed by TOHO Cinemas. Abroad, screenings are planned in 140 countries nearly simultaneously with the release in Japan.
"I get the feeling that this time our reach will gradually expand, even countries we didn't reach with the last film," said Kawamura.
Fans will have a slightly different vibe to look forward to as well, as explained by the director himself at the press conference: "In essence, it's a long feature designed to entertain, so I tried to make it interesting and something that doesn't cause anyone a feeling of loss. However, I also think this is a film which might divide audience opinion. Put plainly, it might be contentious."
Shinkai later reinforced his comment by saying viewers should not expect the classic summer movie. He said he hoped the movie would make people reflect, "What would I do in that situation?"
As with Shinkai's last film, Tenki no Ko will have a soundtrack created with RADWIMPS, who composed the five theme songs and an additional 26 songs for the movie. This time they enlisted the help of a female vocalist, the Japanese actress Toko Miura.
Makoto Shinkai also won acclaim among anime fans for his earlier works, The Garden of Words (2013) and Five Centimeters per Second (2007), among others, also produced by CoMix Wave Films.
Tenki No Ko can be viewed from July 19 in cinemas around the country, for more information check the TOHO Cinemas page here.
Author: Arielle Busetto, JAPAN Forward