Nezu Museum Showcases Edo Era Tea Ceremony Until December 23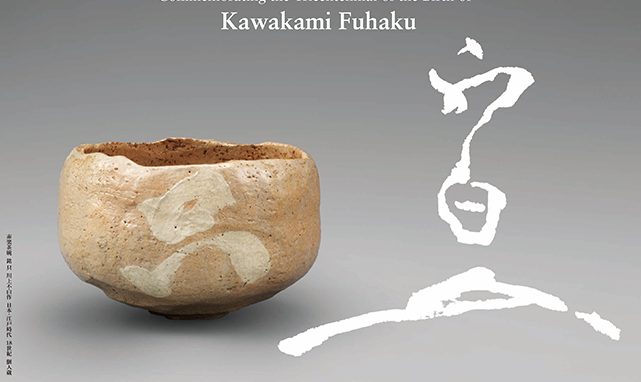 Japan's cultural roots might be found in China or the Korean Peninsula, and over the last 150 years in Western countries. But as an island country, Japanese culture adapted in seclusion and developed in unique ways. You can still see the traits in modern Japan, as the popular phrase "foreign country" is still widely used today.
One of Japan's unique cultural developments was Sado, or the Way of Tea. A habit of drinking green tea was brought to Japan from China by Zen monks in the Heian era (794-1185), it was quickly transformed by unique Japanese aesthetics.
An attractive new exhibition has just started at the Nezu Museum to help Japanese and visitors alike understand the development of this highly refined Japanese cultural practice.
The exhibition introduces the world of Kawakami Fuhaku (1716-1807) an influential tea master during the Edo era, through his tea tools and other cultural items. It allows visitors to get a feel for the era when the Tokugawa Shogunate reigned over the country and many cultural arts flourished.
Sado is not simply a time to eat snacks while drinking tea. Indeed tea is enjoyed during the ceremony. However, the ritual involves the gathering together of various important tools for tea, such as mizusashi, a fresh water container, chawan, a tea bowl, chatsubo, a tea leaf storage jar, chasen, a tea whisker, chaire, a tea cup, and kogou, an incense container. The ceremony is carried out in deliberate steps allowing participants to fully experience the ritual while they quietly and calmly engage in soul-searching.
Traveling back and forth between the two major cities of the era, Edo and Kyoto, Fuhaku's style of Sado greatly influenced the people of Edo. He also associated with highly educated feudal lords from all parts of Japan and in doing so, he contributed greatly to the spread of the Kyoto-based Senke -style of tea ceremony throughout the country.
The Nezu Museum has put a number of tea ceremony utensils on display for close viewing. Of course, tea ceremony utensils are not the only significant items on display. Fuhaku's paintings and writings that reflect his character, philosophy and artistic sense, are also profoundly interesting to see.
A walk through the museum's Japanese garden, where one can imagine the scene of an ancient tea gathering, with samurais in chonmage (topknot hairstyle) and merchants chatting with one another, is recommended for those who have time after viewing the exhibition. There, you might be able to feel the essence of Japanese culture penetrating further within yourself.
The show runs through December 23rd. English captions are provided for each exhibition piece.
About the Exhibit:
Name: The Tea Ceremony in Edo
Where: Nezu Museum
When: November 16-December 23, 2019
Hours: 10:00 A.M. to 5:00 P.M., closed Mondays except December 23
Tickets: Adults: ¥1300 JPY; Students: ¥1000 JPY
Address: 6-5-1 Minami Aoyama, Minato-ku, Tokyo 107-0062
Access: See this link for bus and metro information
The museum is an 8-minute walk from Omote Sando station exit B-5 (all stairs) or a 10-minute walk from exit B-4 (escalator access), served by Tokyo Metro Ginza line, Hanzomon line and Chiyoda line.
Additional Information: For additional information about the exhibit, see this link.
For additional information about the museum garden, see this link.
Author: Yukihiro Watanabe