Nihonbashi is Your Destination for Seasonal Japanese Sweets, Traditional Craftsmanship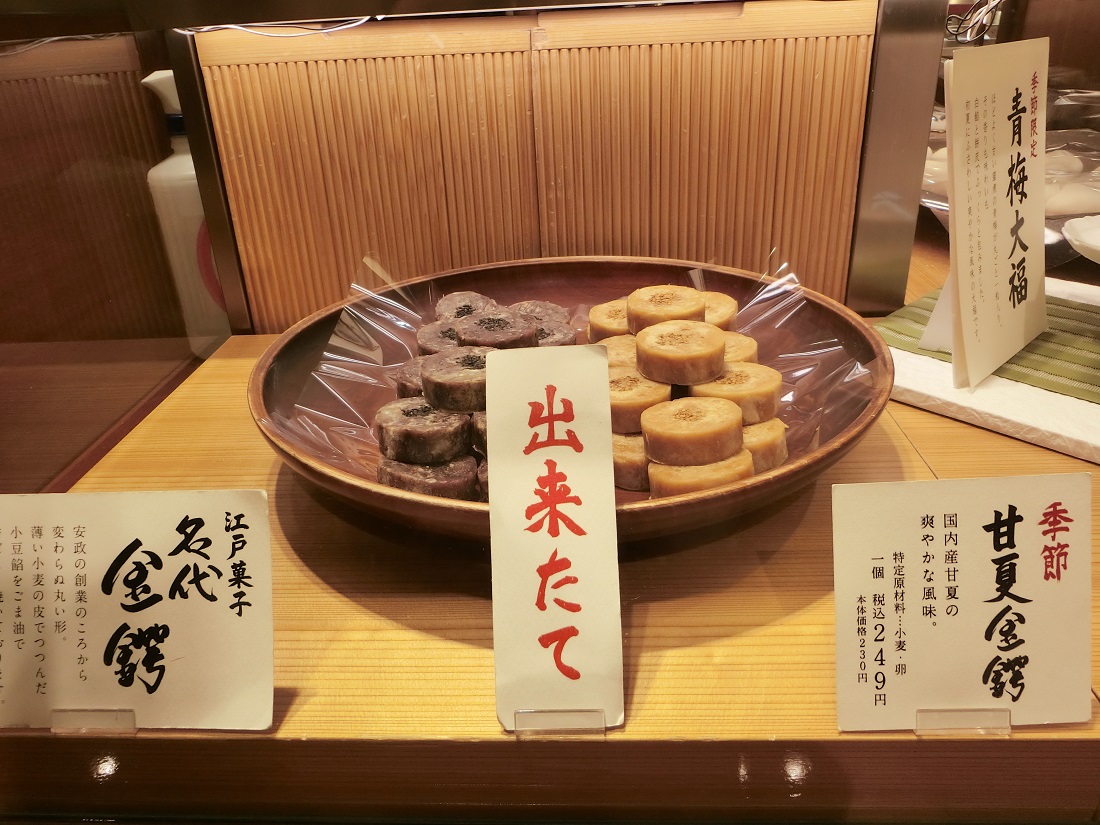 Yukihiro Watanabe
Nihonbashi Mitsukoshi is a department store representative of Tokyo. Like many Tokyo department stores, it has an amazing food shopping area in its basement, called depa-chika in Japanese.
Nestled in a corner of the confectionery section is Eitaro Sohonpo, a veteran Edo-style Japanese store that celebrates its 200th anniversary this year. The shop is a rare site where customers can watch the skilled confectioners at work.
A number of Japanese pastry chefs have won international competitions for sweets and are renowned for their first-class skills in creating French, German, or Italian pastries. However, watching confectioners make traditional Japanese sweets with their preeminent skills is a rare and fascinating sight.
Compared to the elegant style of Kyoto confectioneries that developed with the encouragement of the Imperial Household, aristocrats, intellectuals, and tea masters, Edo confectioneries were made for samurais and townspeople. This is why they are usually eaten by hand and are considered more casual treats.
When customers see popular Edo confections such as kintsuba (made in the shape of a sword handguard and originally round), daifuku, or dango lined up at the store, they are likely to be tempted to devour the sweets on the spot. Some go to the nearby Fukutoku Shrine to eat their purchases. Others perhaps enjoy them inside a Japanese garden to more fully experience the culture.
Another way to enjoy the sweets is to visit the Setsugekka Cafe located on the 6th floor of the department store. Here you can indulge in in-store traditional green tea and Japanese sweets like anmitsu (boiled beans with red-bean jam topped with other delicacies), mamekan (another type of sweet dish of boiled beans with agar), or shaved ice treats.
Japan has four distinct seasons. Winters are cold; cherry blossoms foretell the arrival of spring; yukatas—casual kimonos—are worn in the hot summer; and colorful foliage takes over the autumn scenery. As seen in haikus, the changing seasons are cherished in Japanese culture.
Traditional confectioneries also follow the seasons. Many varieties are made only for specific times of the year. By getting to know the names and histories of the confections, one can step into the sweet world—and seasons—of Japan.