Nissan's Carlos Ghosn Arrested for Understating Income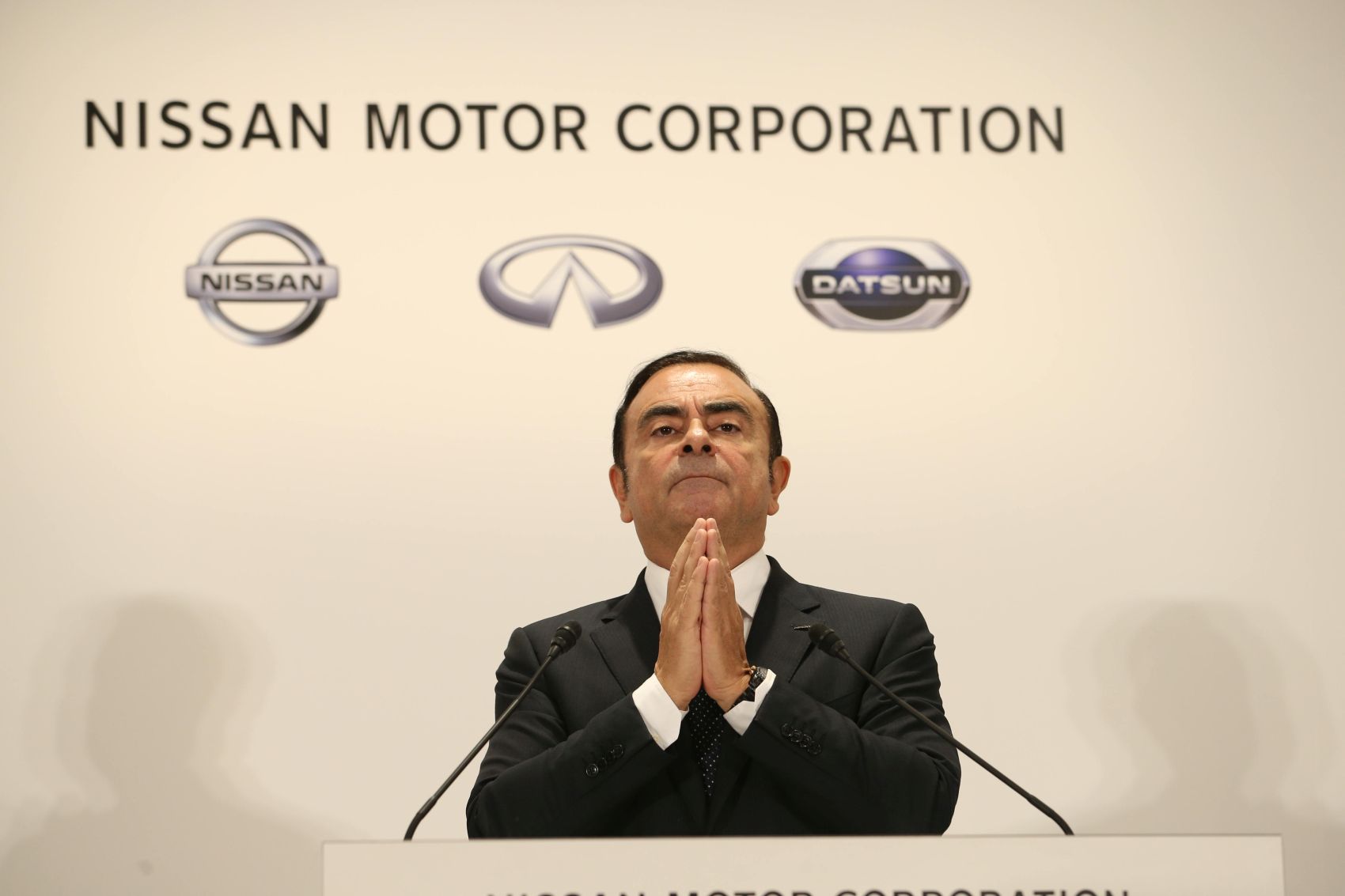 The Tokyo District Prosecutor announced on Monday, November 19, that Nissan Motor Co. Chairman Carlos Ghosn, 64, was suspected of understating his income on his financial statements. Following these allegations, Ghosn was arrested late on November 19. The understated amount is said to be approximately JPY 5 billion.
Greg Kelly, the company's representative director, was also arrested.
Late on November 19, CEO of Nissan, Hiroto Saikawa, held a press conference regarding the allegations, saying: "We feel strong resentment."
Regarding the future of the alliance between Renault, Nissan and Mitsubishi, Saikawa explained that they would discuss the matter further should the other parties feel that additional investigation was necessary. However, he continued, as things stand Nissan was treating this as the illicit behavior of one individual which did not reflect on the future of the alliance.
Finally, Saikawa touched upon the running of the company in the future. He explained in no uncertain terms that in the future they will be seeking another form of company management:
Relying only on one person [for the running of the company] isn't good. This shows the weakness of the rule of Ghosn.
Ghosn allegedly violated the Financial Instruments and Exchange Act. Nissan, in reaction, announced that it would propose to the board to review Ghosn's role in the company.
Nissan discovered the financial discrepancy after several months of internal investigation.
Ghosn, who is of Lebanese and French heritage, was born in Brazil in 1954. After gaining an engineering degree in France, he was hired by Michelin in 1978. His career took off quickly, and he was appointed president of North America Michelin in 1990.
In 1996 he took office as vice president of European carmaker Renault under Louis Schweitzer, and, following the tie-up with Nissan, became COO of the Japanese company in 1999 at the age of 45.
In 2005 he was promoted as CEO of Nissan, taking over from Schweitzer. He is particularly well-known in the financial world for having drastically cut costs at the automobile company in his "revival plan," which led to laying off 20,000 people and closing of major factories, earning himself the nickname "Cost-cutter." Despite the initial shock, he managed to achieve "a V-shaped recovery," leading Nissan from deficit to surplus.
His latest major contribution to the Renault-Nissan group was adding Mitsubishi Motors to the group, making the alliance the world's biggest seller of commercial cars in 2017, overtaking Volkswagen.
The year 2018 has seen profits fall by 4.5%, to JPY500 billion net profit, causing further worry for the future of the company. Ghosn's well-known name as a maverick in the industry and a major personality in the company is predicted to affect the trust people have in the Japanese brand from now on.