Nozomu Yoshioka Claims Bronze Medal at the Junior Grand Prix Final
"I barely made it to third place, but I am very happy," Yoshioka said after securing a spot on the podium at the Junior Grand Prix Final.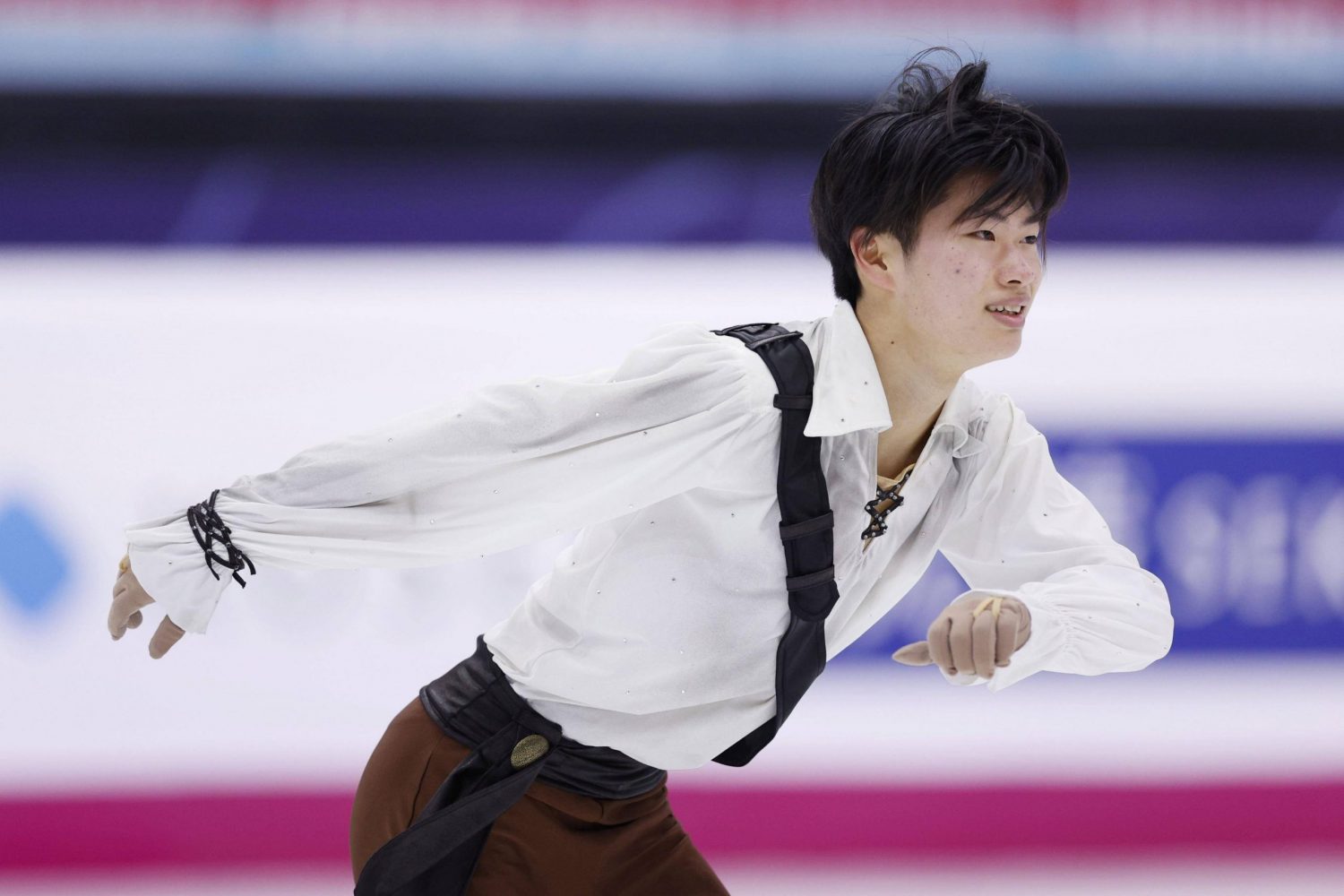 This article first appeared on SportsLook, JAPAN Forward's dedicated sports website.
Two weeks after winning the Japan Junior Championships, Nozomu Yoshioka added another medal to his trophy case by capturing the bronze at the Junior Grand Prix Final in Turin, Italy, on Saturday, December 10.
The 19-year-old moved up from fourth place after the short program with a solid free skate at Palavela Arena to make the podium.
Italy's Nikolaj Memola won the gold with a total score of 230.50 points, while Lucas Broussard of the United States took the silver at 220.43. Yoshioka's score in third place was 208.01.
Shunsuke Nakamura, who was third after the short program, fell twice in his free skate and finished fourth on 198.64. Robert Yampolsky (198.02) of the US came in fifth, with Takeru Kataise (182.49) coming in sixth.
Yoshioka skated to "Pirates of the Caribbean" and opened with a nice quadruple toe loop/triple toe loop combination jump, then went on to land six clean triples. His jumping ability carried him to the podium, as he received just a level two on one of his spins.
Read the full story on SportsLook.

Author: Jack Gallagher
The author is a veteran sports journalist and one of the world's foremost figure skating experts. Find articles and podcasts by Jack on his author page, here, and find him on Twitter @sportsjapan.