Winter Illuminations: Enjoy the Beautiful Light Shows Around Tokyo
Get into the holiday spirit by enjoying Tokyo cityscapes enlivened by dazzling illuminations throughout the capital region as the nights grow longer.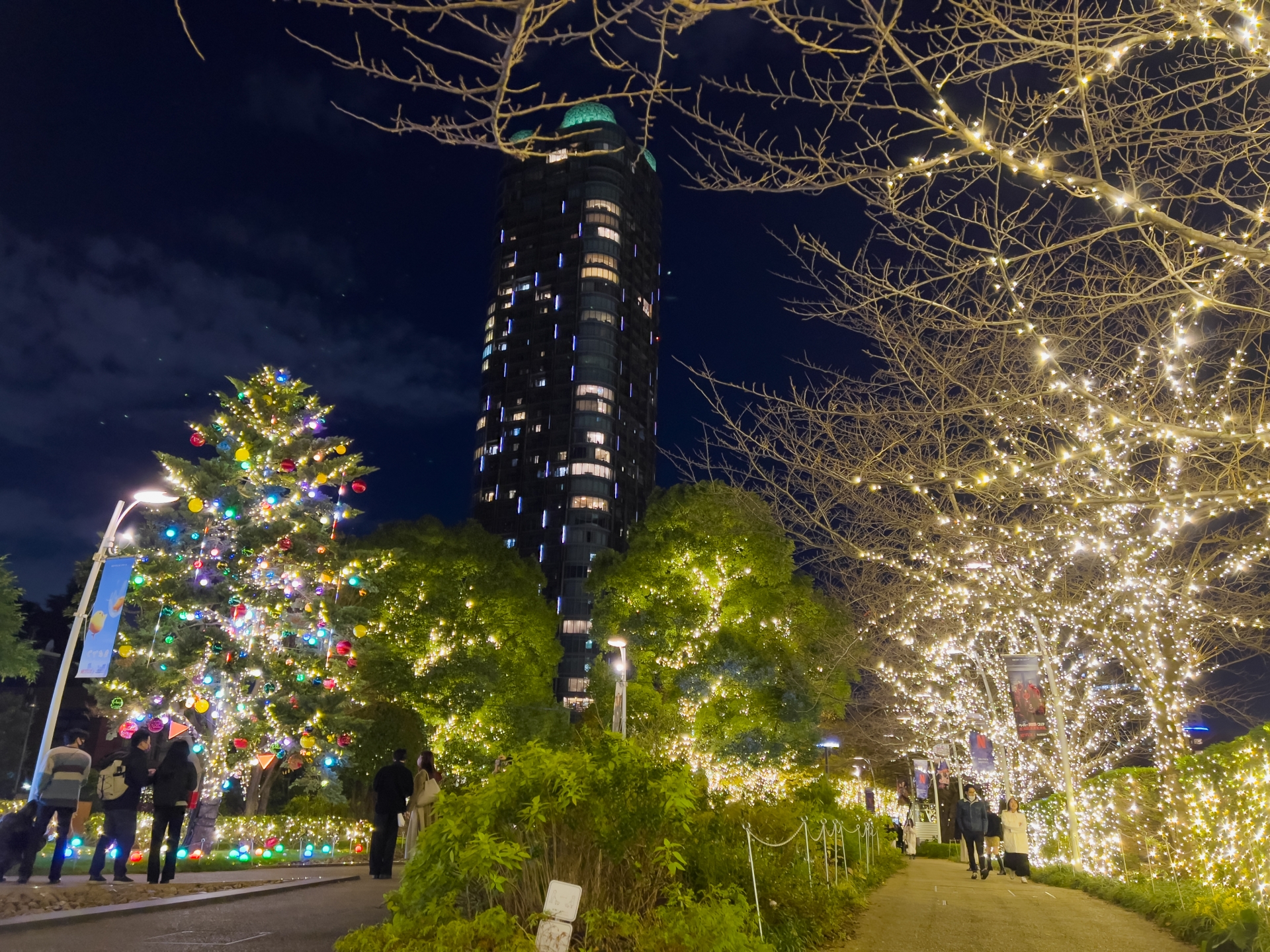 What's the best way to end a sightseeing day in winter? It's definitely worth noting that winter illuminations are featured at many famous (and not so famous) sites across Japan in the last month of the year.
In Tokyo alone there are numerous spots featuring gorgeous nighttime illuminations, helping to brighten up the winter evenings. It's difficult to miss them, but here are just a few highlights:
Tokyo Mega Illumi
The Tokyo Mega Illumi is the city's largest illumination event with millions of LED bulbs. It's held on non-race days at the Oi Racecourse, also known as Tokyo City Keiba.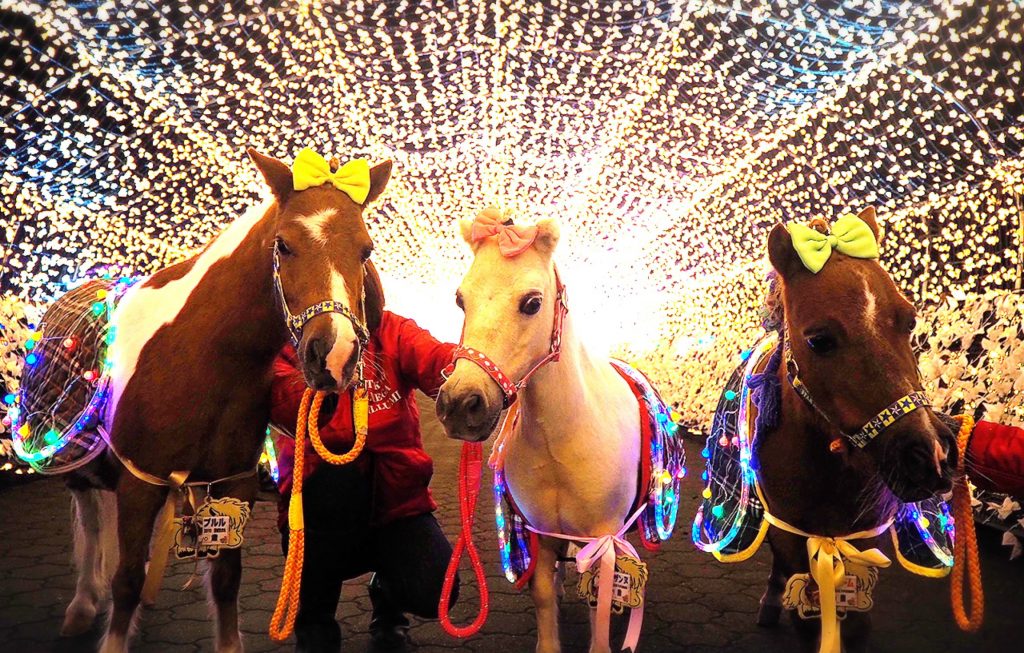 Having been held annually since 2018, it is one of the most highly anticipated events featuring winter illuminations.
There are two main areas of the venue: the Twinkle Area and the Glitter Area. They are linked by a light tunnel.
LEDs cover every inch of the tunnel, emitting multi-color light that is incredibly rich in hue.
The Rainbow Grand Staircase is the first thing that you will see once you have passed through the tunnel.
There are many other photogenic spots, such as the Aurora Forest and Dazzling Waterfall, so be sure to check them out as well.
In addition, it's a great family outing! You can pet some real horses at the track ー and take pictures with them.
This year's light-up started on October 15, 2022, and will run until January 9, 2023.
The racetrack is approximately 20 minutes by train from Tokyo Station. For more information on business hours and days of closure, please visit the official website.
Midtown Christmas Illuminations
A champagne gold color scheme characterizes this year's Tokyo Midtown lights, creating a romantic atmosphere. The large, outdoor Midtown Garden area is especially attractive.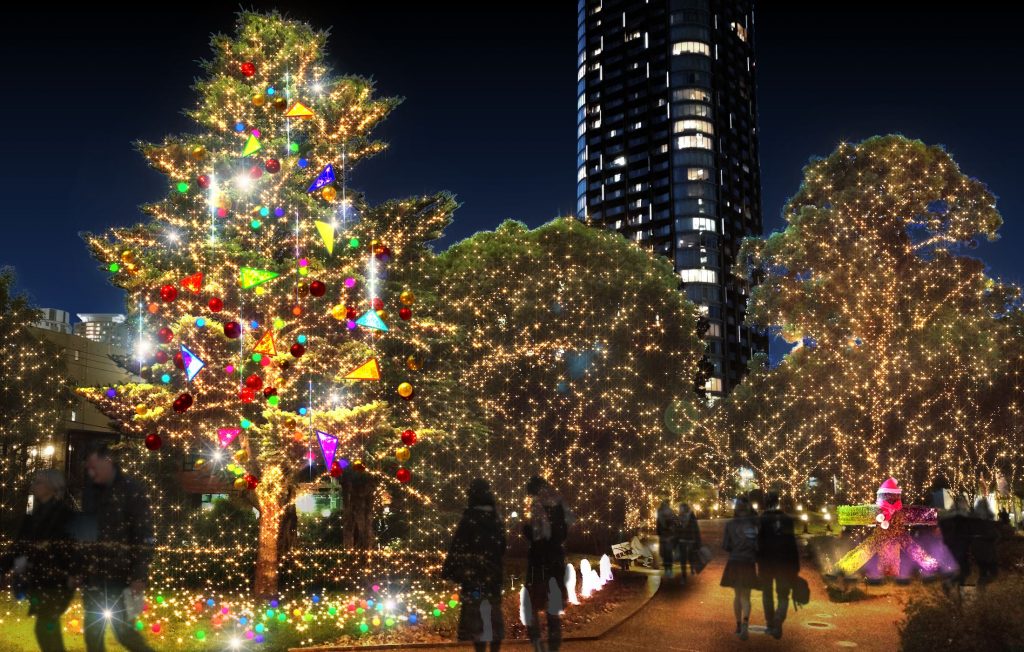 Tokyo Midtown in the center of the city's Roppongi district is extremely popular. Their Christmas event is especially popular.
A giant snow globe in the garden emits a short show which is synchronized to music. Its visual presentation perfectly portrays the four seasons of Japan, with an addition that makes them even more interesting.
To catch the special winter sequence featuring some impressive smoke and bubbles, you'll have to get there before December 14.
There's also a large Christmas tree in the garden area, which is decorated with colorful baubles and ornaments in the shape of party crackers.
A bush shaped like the Kanji character 木 (tree) can be found near the tree. When you touch the panel next to it, the Christmas tree will play a short light show.
Tokyo Midtown's skating rink sits on the edge of the garden and is framed through the windows of the shopping complex. It is popular with beginners and more confident skaters all winter long. Whether you want to try skating or just watch, make sure that you don't miss it.
During the days leading up to Christmas Eve (December 24), go early if you want to avoid crowds. Visit the official website for information on access and hours, and to learn more!
Yomiuri Land Jewellumination
There is no doubt that Yomiuri Land's annual winter light show will amaze even those who are not particularly interested in illuminations.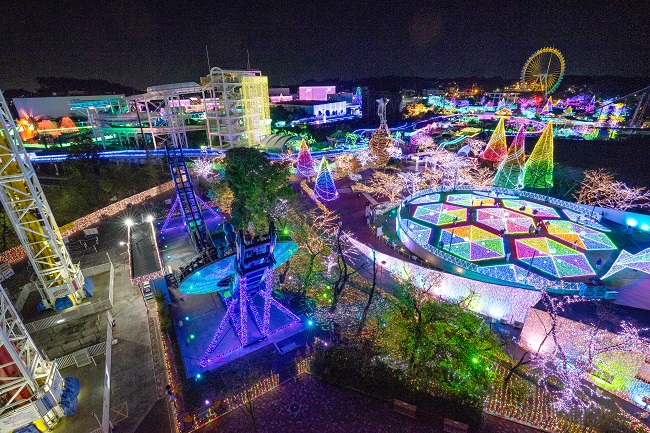 Throughout the vast theme park, millions of colorful LEDs are set up to create the glittering look of jewels. In ten different areas of the park, visitors can enjoy attractions that are beautifully presented.
Among this year's highlights, the fountain show sprays water illuminated in different colors into the air in shapes to create a stunning display. Synchronized flames and lasers also accompany the music at the fountain.
Visit the official website to learn more!
Illuminations at Shibuya Ao no Dokutsu
Ao no Dokutsu (blue cavern) was a huge hit when it first took place along the Meguro River back in 2014.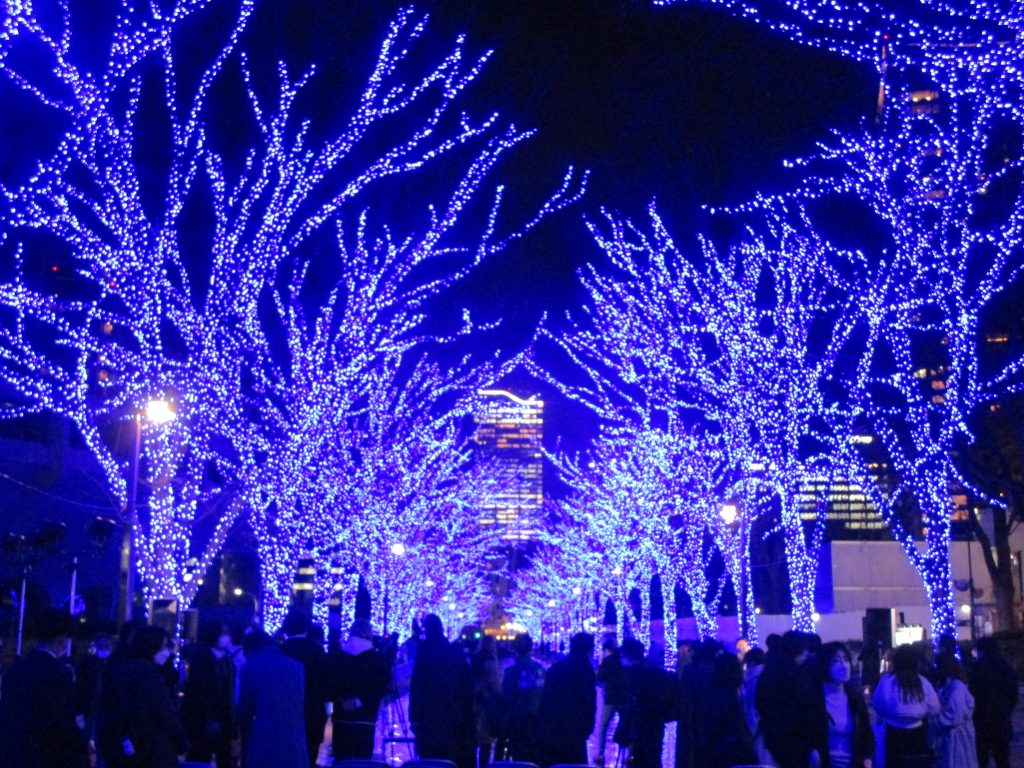 Shibuya Ao no Dokutsu or Shibuya Blue Cave Illuminations is regarded as one of the most popular light-up spots in Tokyo. The colorful displays stretch over 800 meters, starting at Shibuya Koen-Dori and ending at Yoyogi Park's Keyaki-Namiki (avenue of zelkova trees).
A mystifying blue glow is created by 600,000 LEDs that are reflected from the ground to create a completely enveloping experience.
There will also be a projection mapping show this year which is synchronized to music and will be an impressive sight to see.
Visit the official website to learn more!
Enjoy the lights and, wherever you may be, have a Happy Holiday.


RELATED:
Author: Shaun Fernando