[NPB NOTEBOOK] Masahiro Tanaka Aims for a Stronger Overall Performance in 2022
"I've done all I can in terms of preparation," Tanaka said of the upcoming season.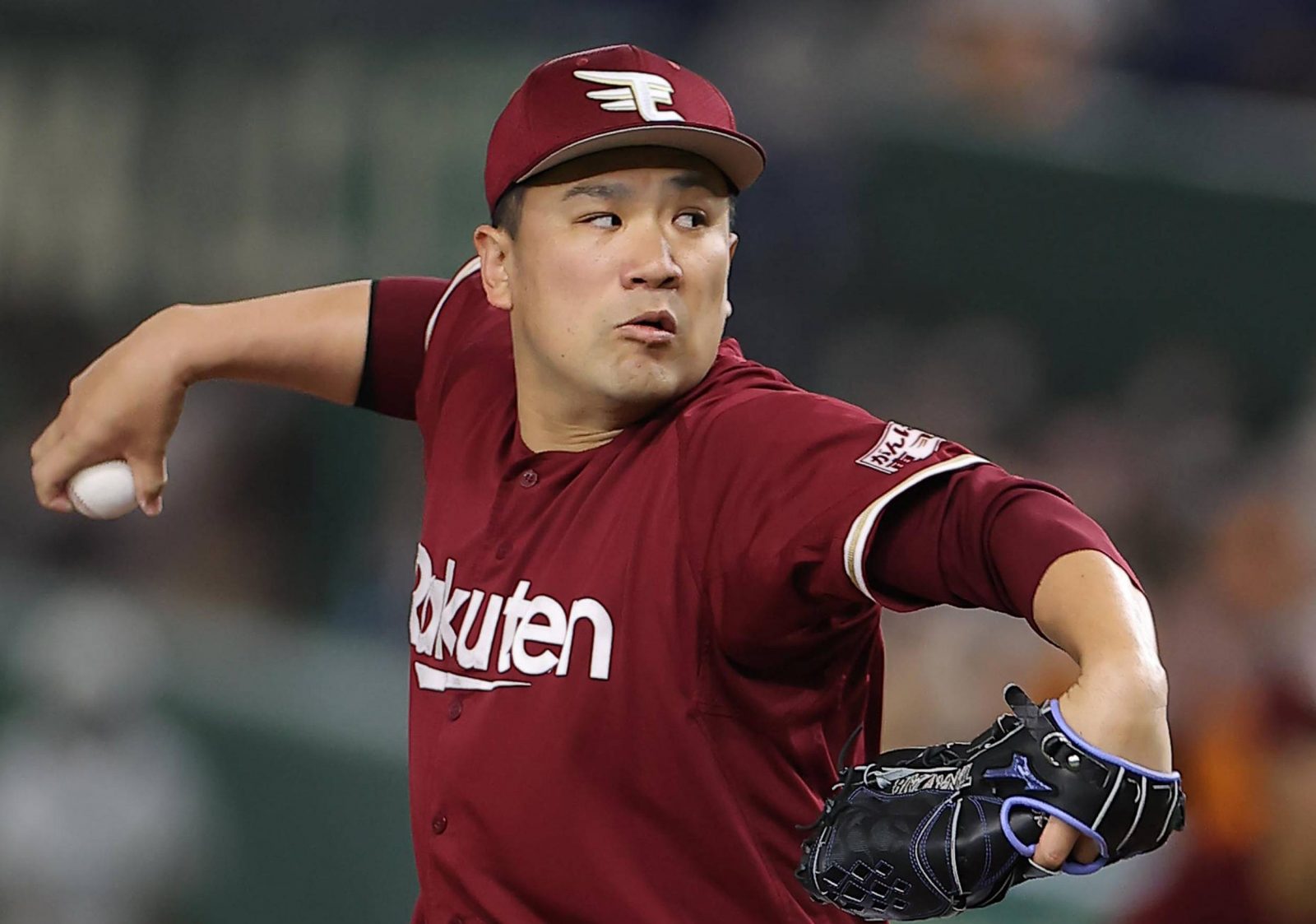 ~~
Former New York Yankees pitcher Masahiro Tanaka will be hoping for better results in his second year back in Japan.
Tanaka went just 4-9 last season with a 3.01 ERA in 23 games for the Tohoku Rakuten Golden Eagles. He did have an impressive 126 strikeouts in 155⅔ innings.
Other than the Ks, those were hardly the numbers the 33-year-old Tanaka was expecting in his first year back in Japan after seven successful seasons with the Bronx Bombers.
Pretty much from his first game back in Japan, it was evident that Japanese batters had caught up with Tanaka's fastball and he wasn't going to overpower hitters here with the high heat like he used to.
Rakuten finished third in the Pacific League standings last season and was hoping for more out of Tanaka, who led the team to the Japan Series championship in 2013 with a spectacular 24-0 record and a 1.27 ERA.
Tanaka wrapped up his preseason preparations on Monday, March 21 in an exhibition game at Tokyo Dome against the Yomiuri Giants, giving up two runs on five hits over six innings.
"That wasn't a good result but I've done all I can in terms of preparation," Tanaka told reporters after the game against the Giants. "I had a chance to check my mechanics. Overall, my control wasn't what I wanted it to be so I will work on that."
The Eagles open the regular season at home on Friday against the Chiba Lotte Marines. Tanaka will likely start the team's fourth game of the season in Osaka against the defending Pacific League champion Orix Buffaloes on March 29.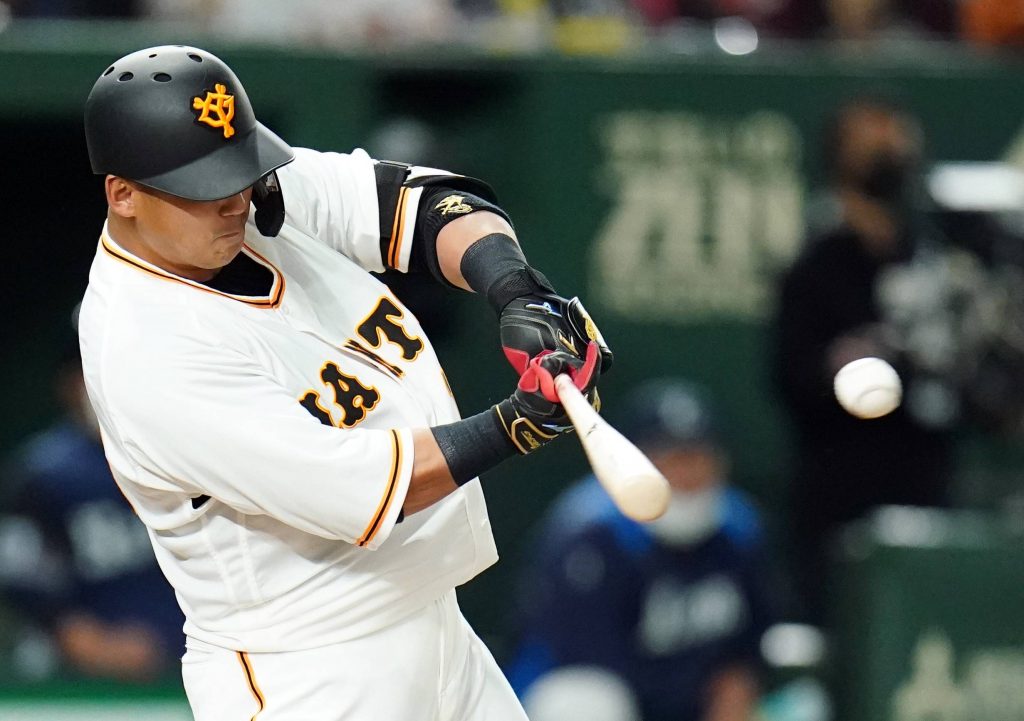 Sho Time?
One of the intriguing questions of the 2022 season: Where does Sho Nakata fit into the plans of the Yomiuri Giants?
Last August, Nakata was suspended by the Hokkaido Nipponham Fighters for an act of violence against a teammate.
The Fighters said Nakata engaged in aggressive behavior before an August 4 exhibition game. He was immediately ordered to leave the stadium and stay home while the team launched an investigation. He later apologized to his teammates and the fans.
In a controversial move, the image-conscious Giants then acquired Nakata in late August.
After conversations with Yomiuri manager Tatsunori Hara, team management determined that it would be a good idea to "save" the player.
On the one hand, it's easy to see why the Giants would be interested. Nakata led the Pacific League in RBIs in 2020 and the previous two seasons.
But signing a player accused of bullying hardly seems like a good idea at a time when corporations around the world are doing their best to ensure a safe workplace for all.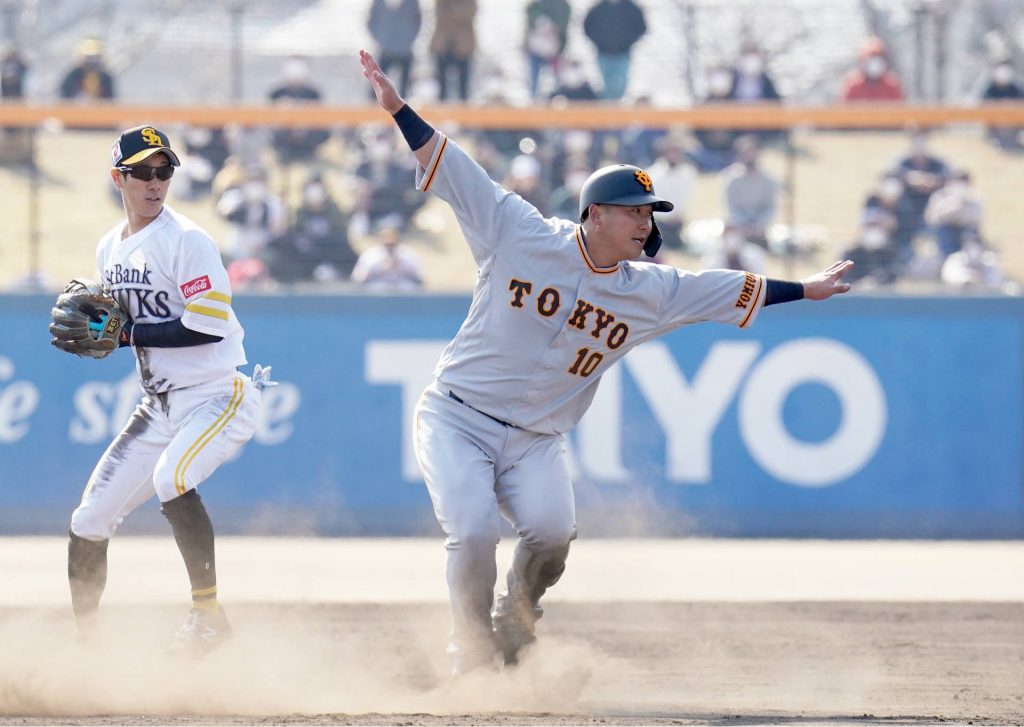 After he came over to the Giants in the 2021 season, Nakata played in 34 games and hit just three homers while recording seven RBIs.
What's worse, the Giants faded over the second half of the season and finished third in the Central League standings, 11 games back of the Tokyo Yakult Swallows, who won the Japan Series. Whether or not that was due to the acquisition of Nakata is debatable, but it was hardly the desired effect.
With slugging infielder Kazuma Okamoto (39 homers in 2021) it's not as though the Giants are desperate for that type of player.
Still, the 32-year-old Nakata had a good preseason. In 14 games he had 13 hits, three homers and eight RBIs. It's clear the Giants want to see what he can do for them this season.

Diamond Diplomacy
To mark the 150th anniversary of the arrival of baseball in Japan, the baseball blog Diamond Diplomacy is launching a year-long social media campaign called #150Stories.
Each story will be on the topic of bridging the United States and Japan through baseball.
The first installment, appropriately enough, is the story of Civil War veteran Horace Wilson introducing baseball to Japanese students in 1872.
As the story points out, it was a significant step in the diplomatic relationship between Japan and the US.
There is also a story on the first ever US-Japan baseball game in 1886 when the First Higher School of Tokyo (Ichiko) won 29-4 against Yokohama Country Club Nine.
Follow the Diamond Diplomacy's 150th anniversary stories on its Twitter feed.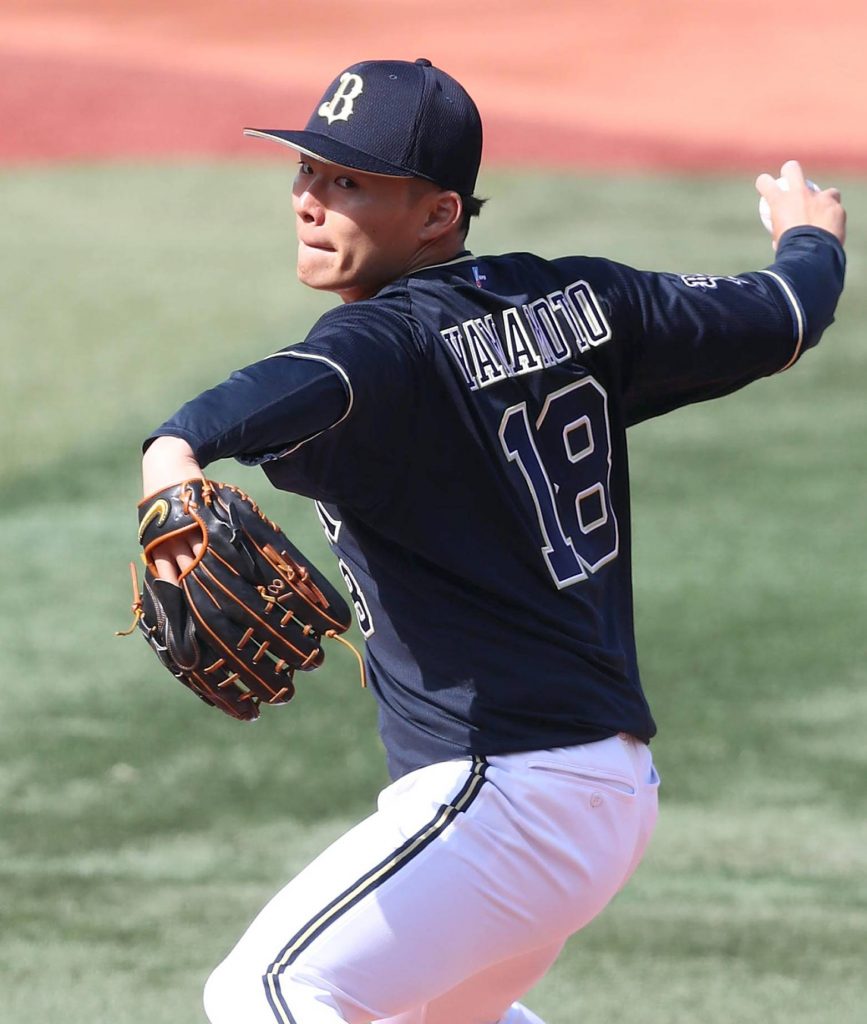 Starting Off on Opening Day
Predicting who the opening day starting pitcher for each team will be has always been something of a hobby for baseball fans. There is much attention over who will get that all-important first start to kick off a new season and it seems it's even a bigger thing in Japan than it is in Major League Baseball.
For some teams, the choice is fairly obvious. For example, it's hard to imagine the Orix Buffaloes would not give the ball to Yoshinobu Yamamoto. The 23-year-old right-hander was simply the best pitcher in Japanese baseball last season with an 18-5 record, a stellar 1.39 ERA and 206 strikeouts.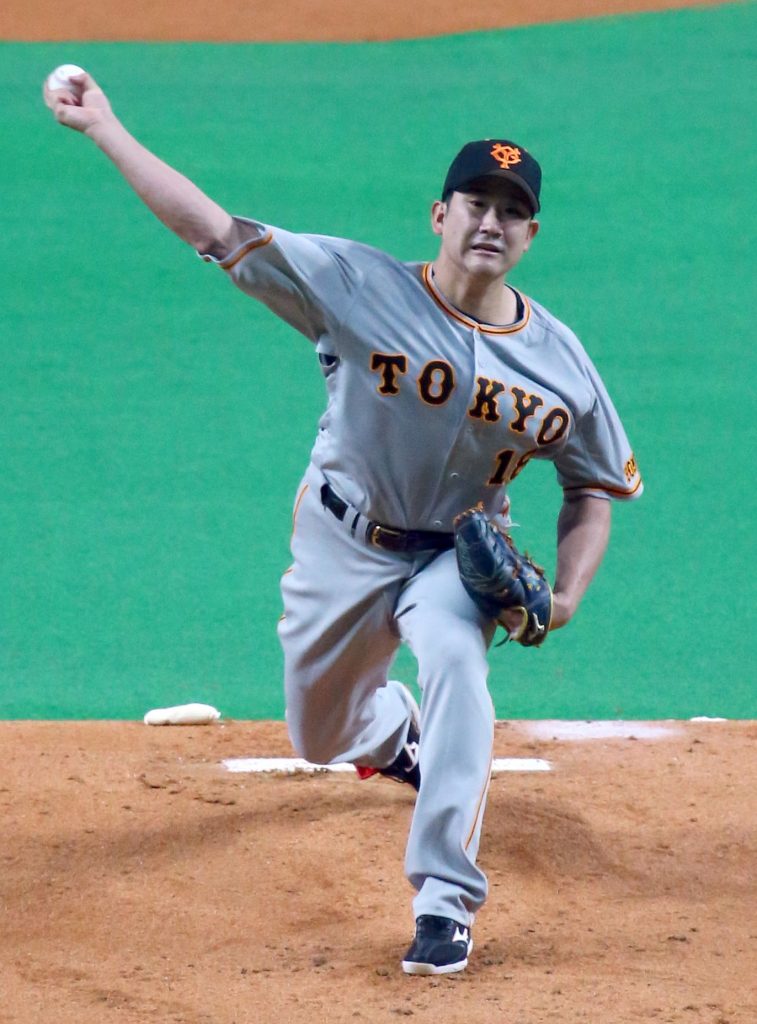 For the Yomiuri Giants, the assignment likely goes to Tomoyuki Sugano, who is coming off a disappointing season in which he was injured and went 6-7 in 19 games.
Sugano is a far cry from the pitcher that went 17-5 in 2017, but who else do the Giants have?
The Hanshin Tigers, meanwhile, were all set to send 13-game winner Koyo Aoyagi to the mound, but instead could settle for Osaka native Shintaro Fujinami.
Aoyagi tested positive for COVID-19 according to a club announcement on March 18 and went into isolation.
Fujinami is looking to bounce back from a season in which he went just 3-3.
Who will get the start for your favorite team?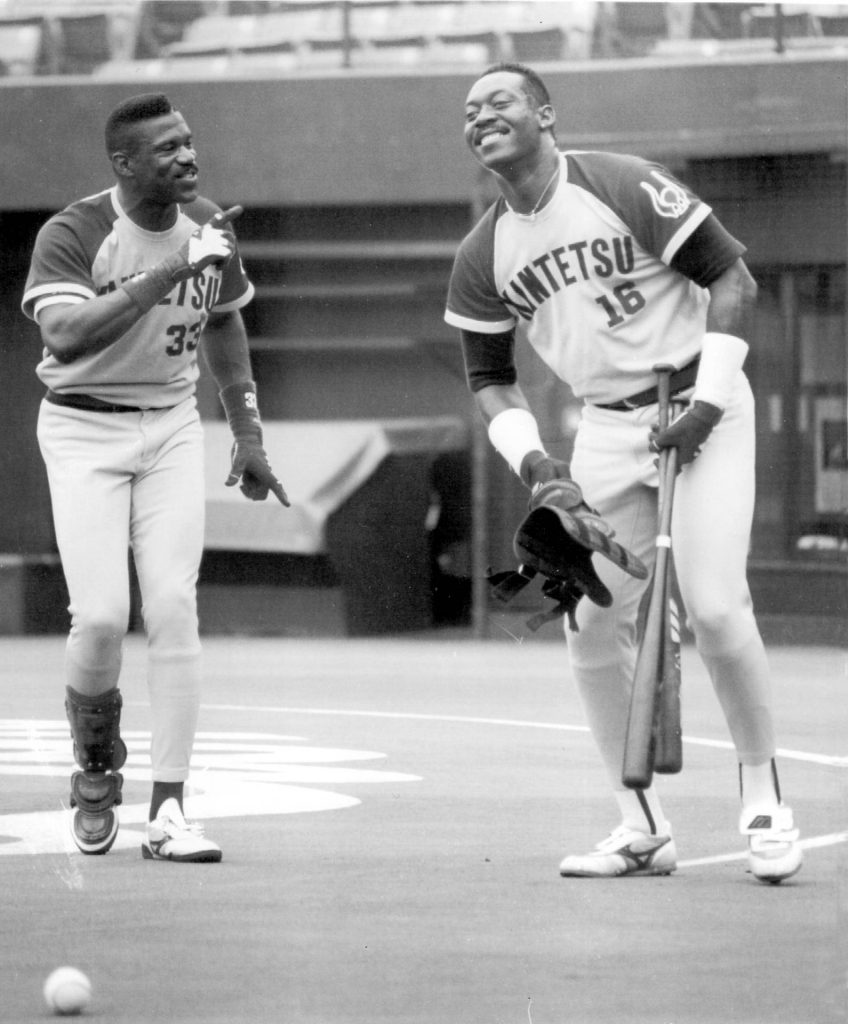 Welcome Back, Bryant
Former Kintetsu Buffaloes slugger Ralph Bryant has been named manager of the Shibetsu Samurai Blades of the Hokkaido Frontier League, an independent baseball circuit.
Bryant, 60, won the Pacific League home run title three times during his playing days with the Buffaloes from 1988 to 1995, when he was one of the most popular foreign players in NPB.
Former Chunichi Dragons and Yokohama BayStars player Tony Blanco previously served as player-manager of the team.
Bryant played a total of eight seasons in NPB during which he hit 259 homers with 641 RBIs.
"I want to express my gratitude to the owner, the team officials and everyone involved in my being named manager," Bryant said in a statement released by the team. "I hope to use my experience to help develop players that will display a lot of energy and perseverance."
Follow baseball coverage throughout the season here.

Author: Jim Armstrong