FIGURE SKATING | Kaori Sakamoto Halfway to First World Title; Wakaba Higuchi in Seventh Place
The Olympic bronze medalist earned level fours on all of her spins and step sequence.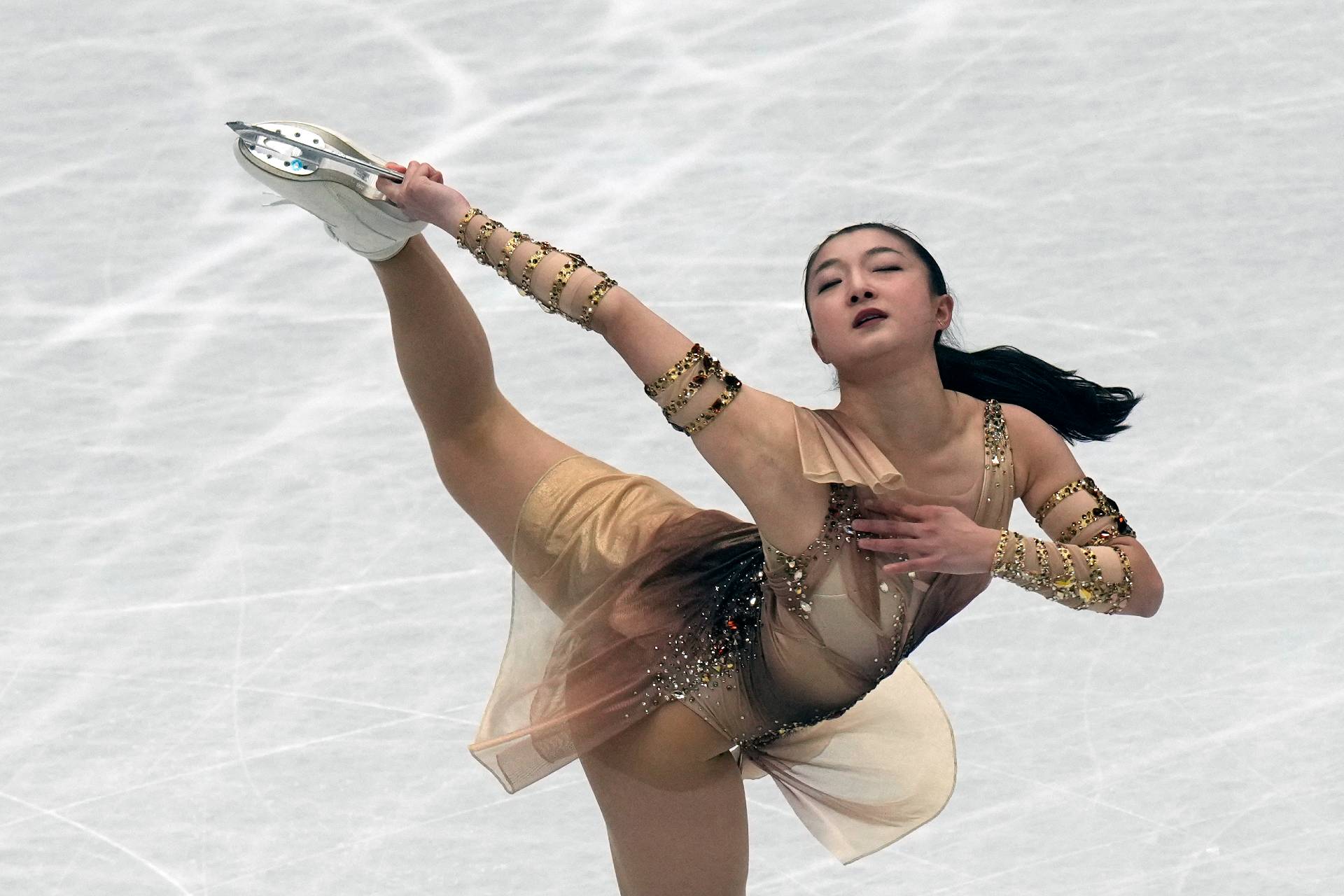 ~~
With an impressive display of power and grace, Olympic bronze medalist Kaori Sakamoto moved out to a big lead after the short program at the world championships in Montpellier, France, on Wednesday afternoon, March 23.
Sakamoto posted a score of 80.32 points for her performance to "Now We Are Free" and will go into Friday's free skate as the prohibitive favorite to win her first world title.
Belgium's Loena Hendrickx is in second place with 75.00, while Mariah Bell of the United States is in third place with 72.55.
South Korea's Young You is fourth at 72.08, while Wakaba Higuchi stands in seventh on 67.03.
Sakamoto is aiming to become Japan's first female world champion since Mao Asada won the last of her three titles in 2014 in Saitama. She began her program with a big double axel, then landed a triple lutz, before going on to hit a triple flip/triple toe loop combination jump.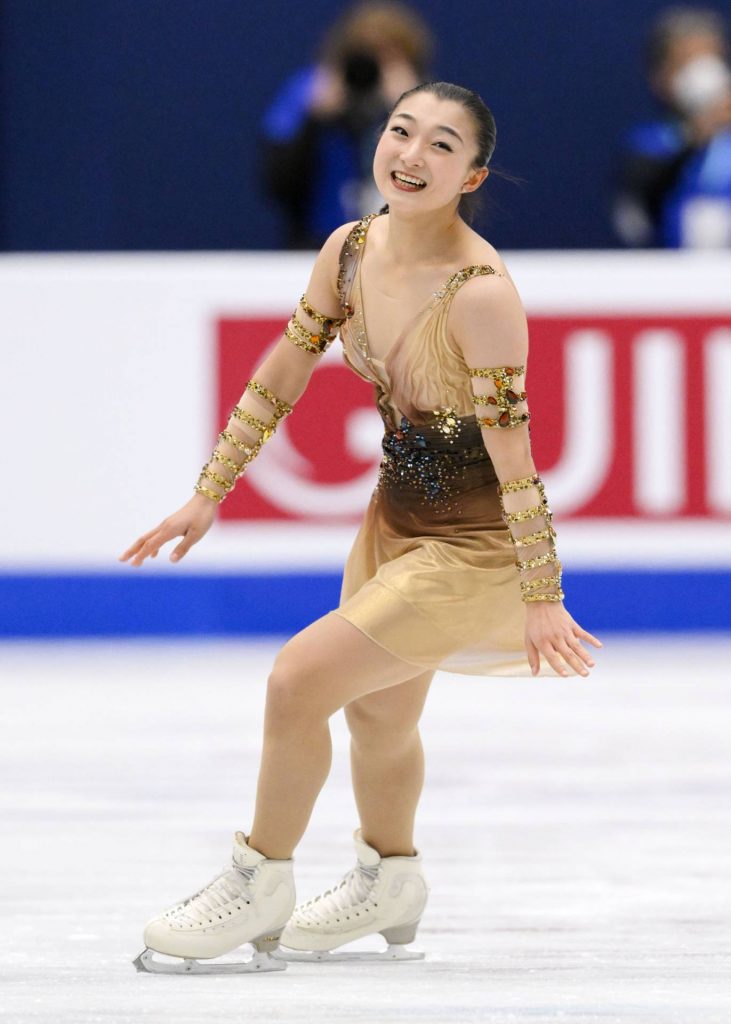 Sakamoto exhibited great ice coverage on her jumps as well as nice line and edge. She earned level fours on all of her spins and step sequence.
"I was fast today and the jumps were a bit iffy but still I pulled them off, so it was good," Sakamoto stated. "I didn't expect to get that score, so my reaction was pure. I wanted a good score, so I was delighted. It was my first time to score over 80."
The 21-year-old admitted that staying motivated since the Beijing Games has been difficult for her.
"The Olympics was the biggest goal in life, so now that I achieved the medal and was delighted, it also felt like a burden because I lost sight of my goal," Sakamoto noted. "The past three weeks was tough. But worlds are about winning three slots [for Japan] for the next year's [world championships]."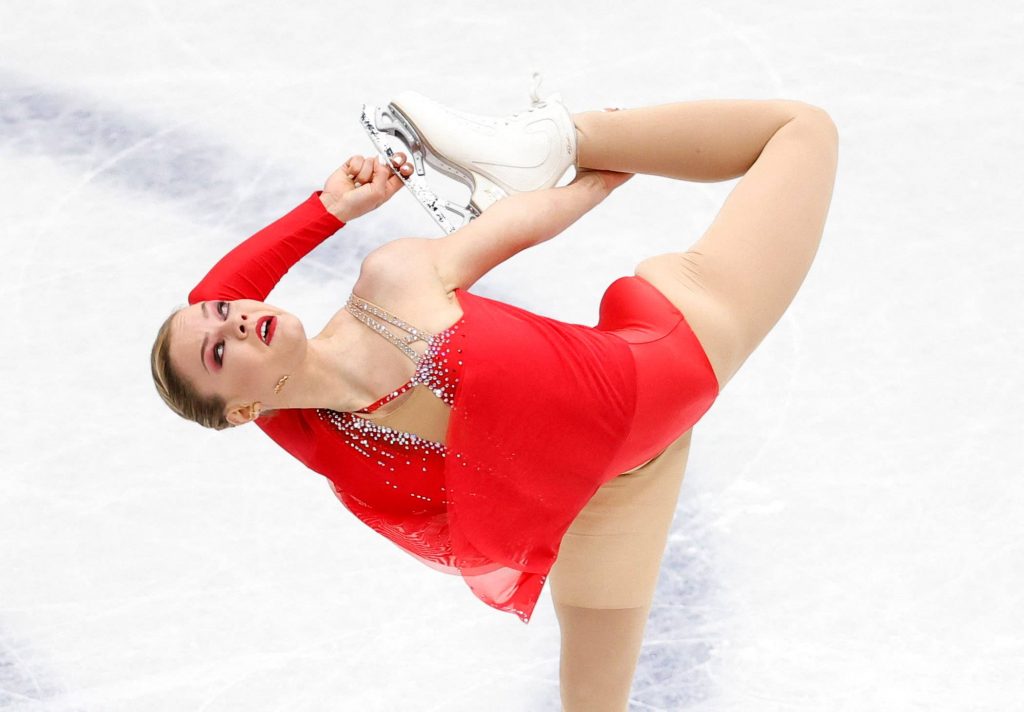 Hendrickx, who was eighth in Beijing, has had a fine season but has been dealing with an injury to her inguinal muscle in the run-up to the worlds.
"I felt really confident on the ice. My jumps were there. I felt like I performed the best I could," Hendrickx said.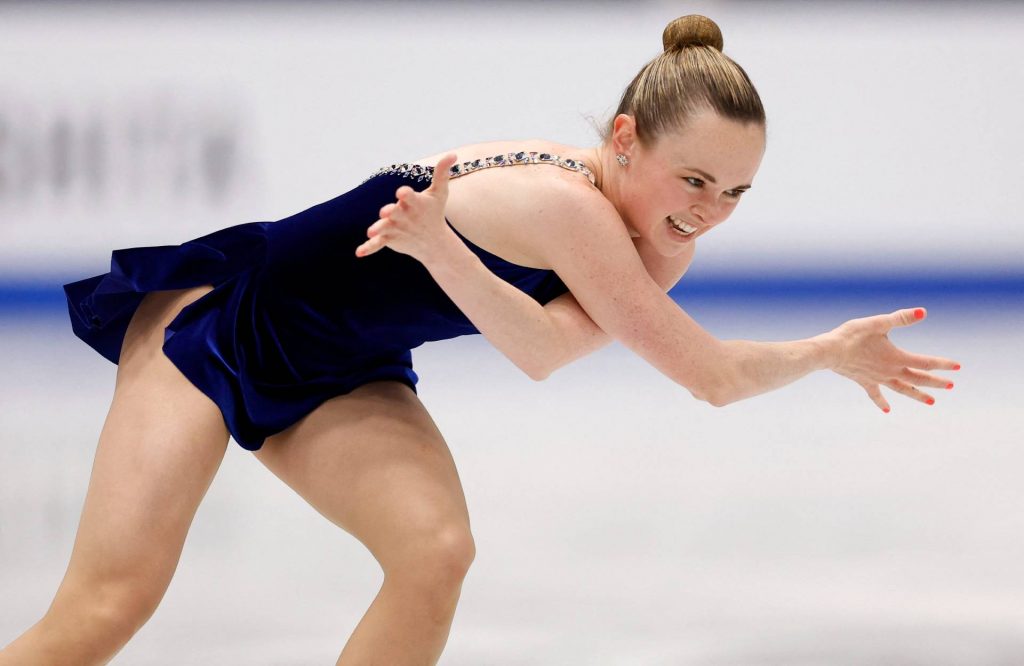 Bell, who was 10th in Beijing, notched a personal best with her effort this afternoon.
"I'm very satisfied with my performance today," Bell stated. "I had a lot of fun and am looking forward to the free skate."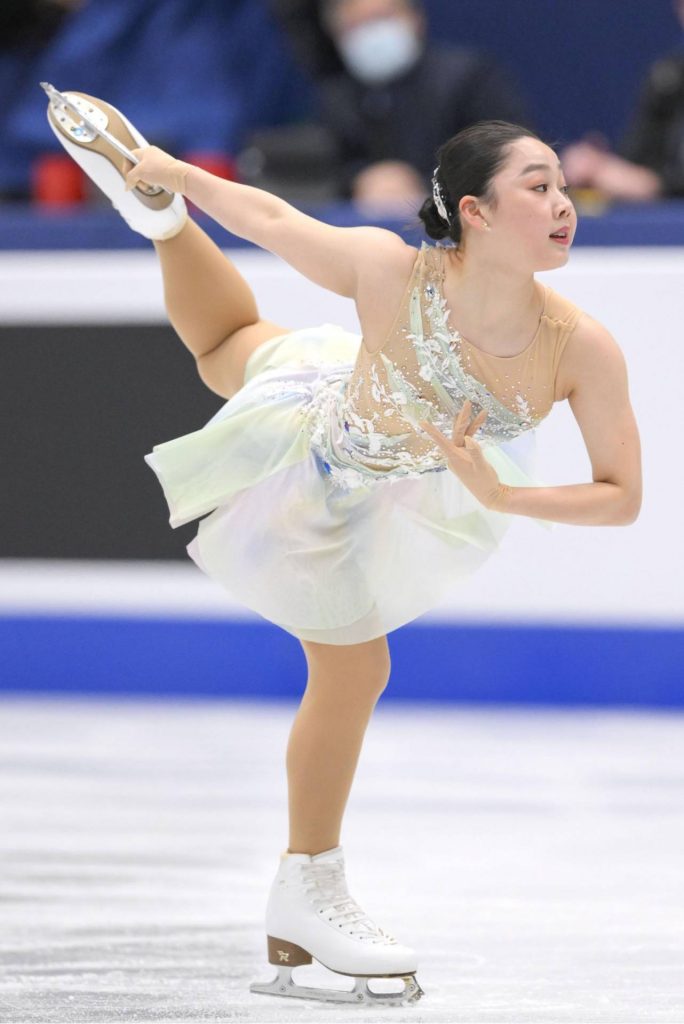 Higuchi, who took the silver at the worlds in 2018, over-rotated her opening double axel in her skate to "Your Song" and got an edge call on her triple flip, but still has a chance to make the podium. She received level fours on two of her spins and step sequence.
"I stepped out of the double axel and went too far, but otherwise was good," Higuchi commented. "I would like to incorporate the triple axel in my free skate and improve the mistake on the flip from today and have an overall better performance."
Mana Kawabe is 12th with 63.68. She competed to "Shadow 5" and "Winter 1" and opened with a double axel, before landing a triple lutz/triple toe loop combo and a triple flip.
Kawabe, who finished 23rd in Beijing, said she wasn't confident with her triple axel and regretted her presentation this day.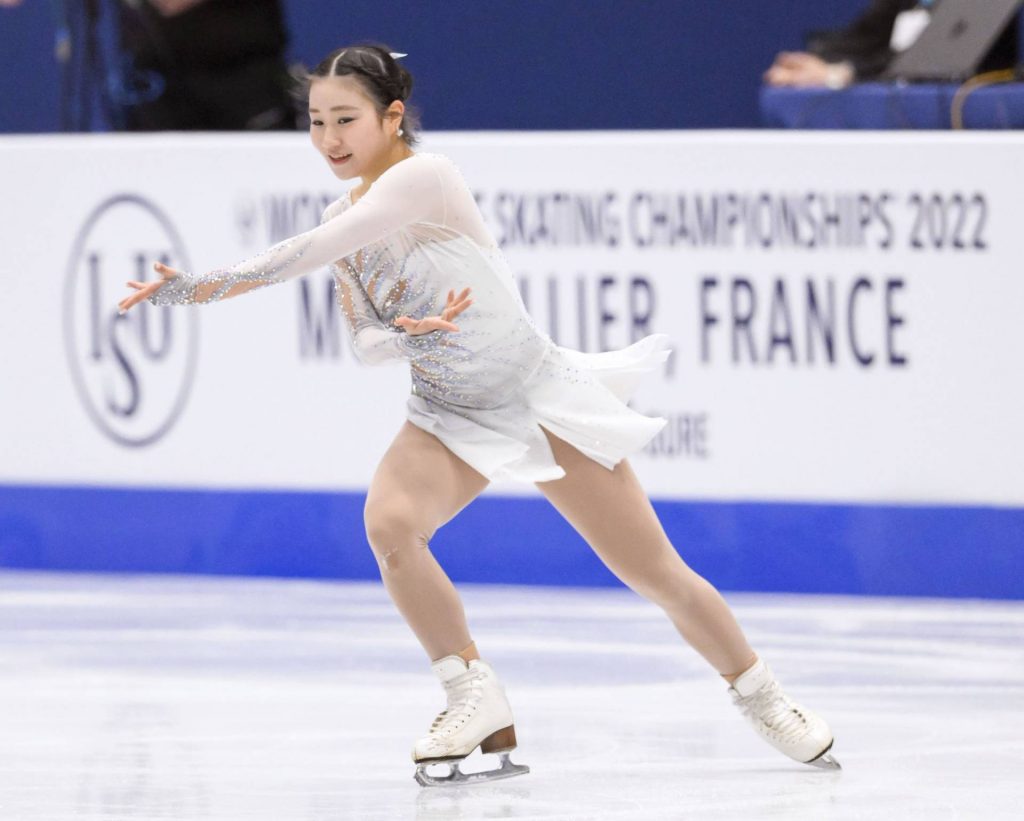 "I was able to jump the triple axel in practice, but I wasn't feeling well enough to put it in the short program," Kawabe remarked. "I wasn't able to express it. I want to be able to act to the extent that I was satisfied with the expression."
The pairs short program was set to begin later on Wednesday.
Follow Jack and the top figure skating news on our dedicated sports website, SportsLook.
RELATED:


Author: Jack Gallagher