[NPB Notebook] 'Murakami-sama' Honored for Creating Buzz in Japanese Baseball
NPB Triple Crown winner Munetaka Murakami's nickname ー "Murakami-sama" ー was selected as Japan's top buzzword for 2022.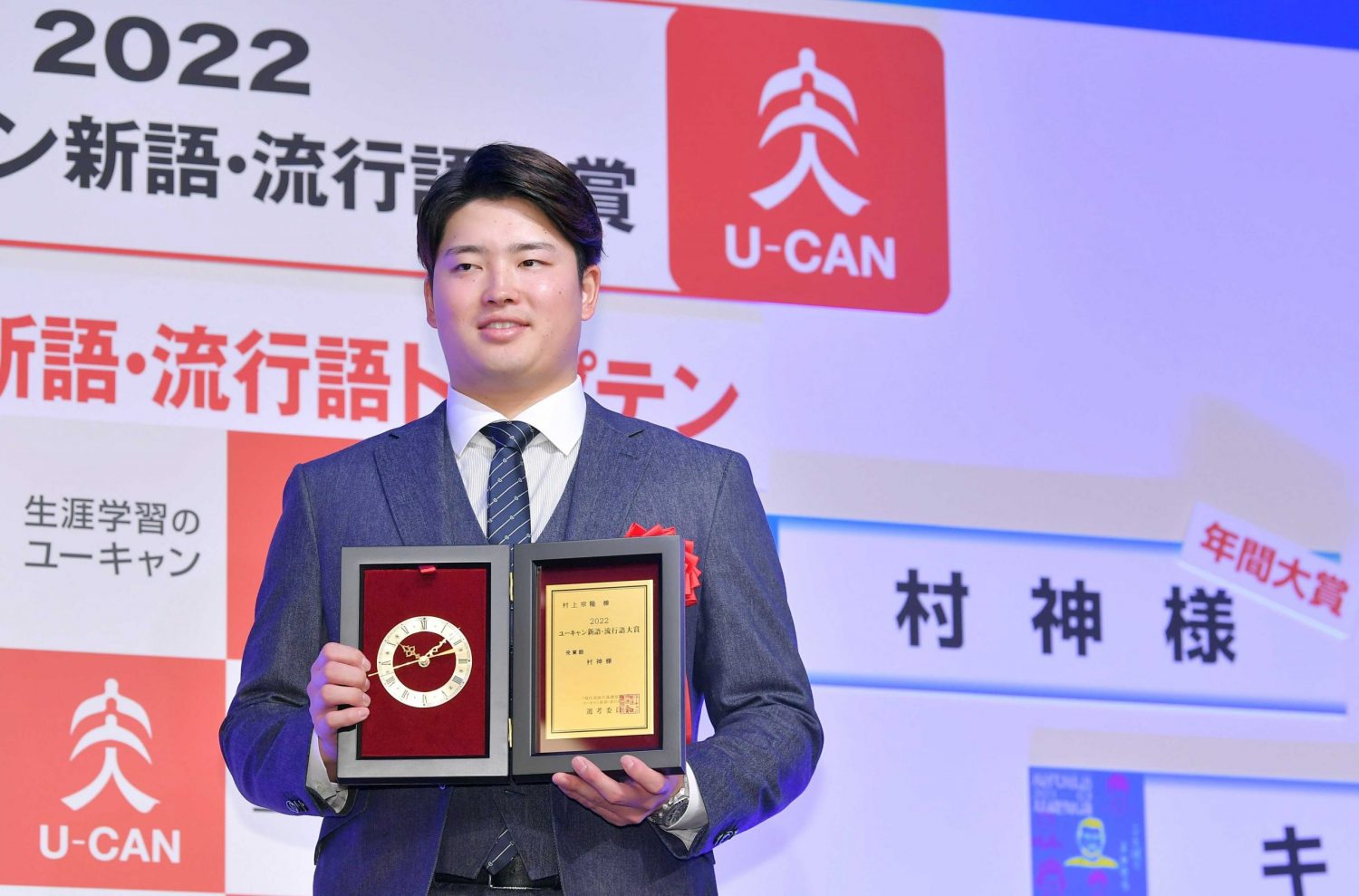 This article first appeared on SportsLook, JAPAN Forward's dedicated sports website.
Tokyo Yakult Swallows slugger Munetaka Murakami topped many lists in Japanese professional baseball in the 2022 season on his way to becoming the Triple Crown winner.
But one list he probably never figured leading on was Japan's list of top buzzwords.
And he did just that when his nickname "Murakami-sama" was selected as Japan's top buzzword for 2022 in the annual "U-Can Shingo Ryukogo Taisho" (U-Can New Word/Buzzword Awards).
The nickname is a play on the word "kami" (god) combined with the honorific suffix "-sama."
Murakami, 22, became NPB's youngest Triple Crown winner in October after leading the Central League in home runs (56), batting average (.318) and RBIs (134).
The big number was the 56 homers, which allowed the Kumamoto native to surpass the legendary Sadaharu Oh, who had held the single-season record for most homers by a Japan-born player (55) since 1964.
And "Murakami-sama" wasn't the only baseball buzzword to make the list.
Read the full story on SportsLook.

Author: Jim Armstrong
The author is a longtime journalist in Japan who covered sports for over 25 years. You can find his articles here.