OBITUARY | Famous Kamigata-style Kabuki actor Sakata Tojuro IV 1931-2020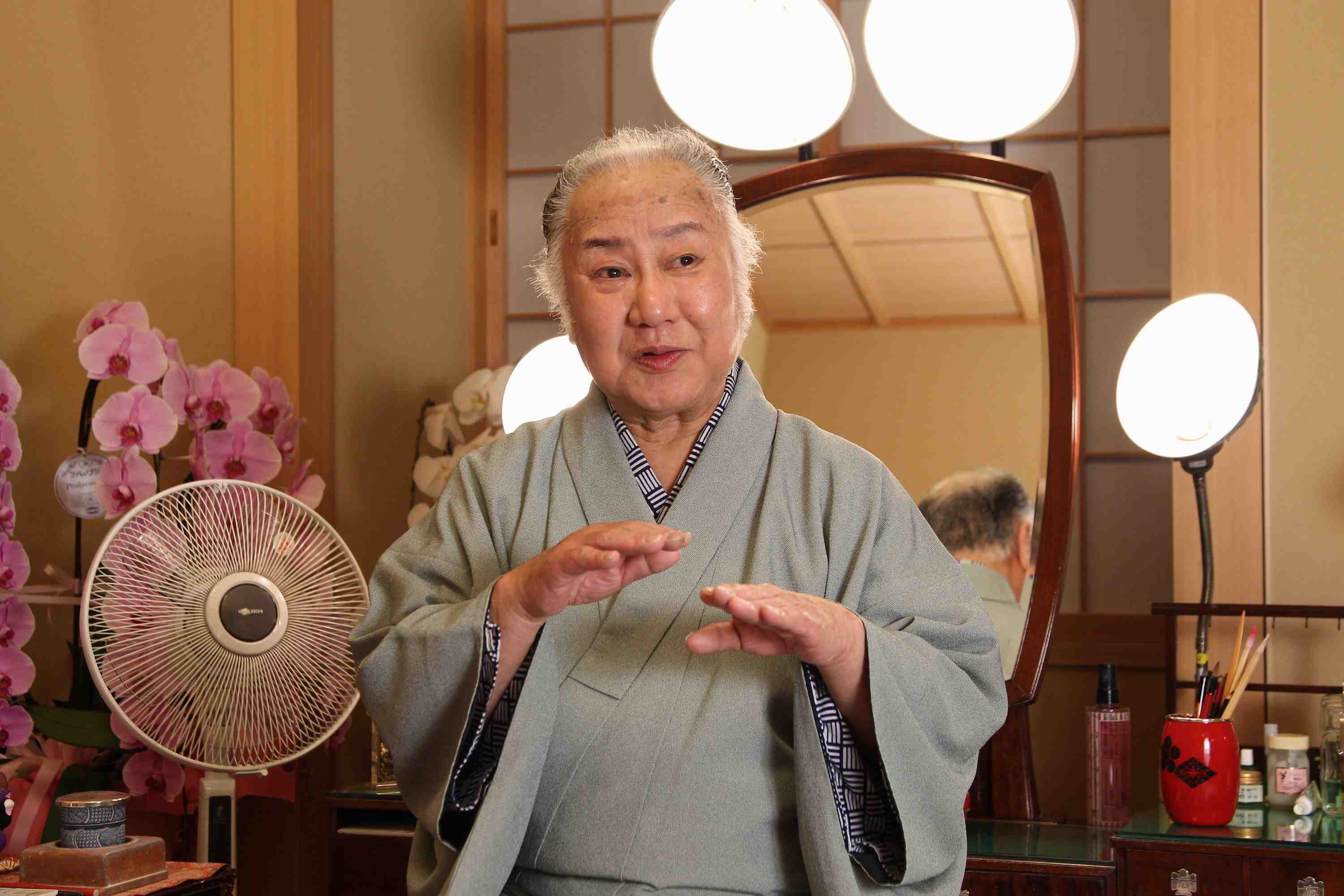 Celebrated kabuki actor Sakata Tojuro IV, a living national treasure and winner of numerous cultural awards, and the driving force behind a revival of the kamigata style of kabuki favored in Western Japan, died of natural causes in Tokyo on November 12. He was 88.
The actor was survived by his wife, Chikage Ogi, a former actress who later entered politics and rose to be the first female president of the House of Councillors.
A native of Kyoto whose real name was Kotaro Hayashi, Tojuro was the eldest son of kabuki and film star Nakamura Ganjiro II, who also had been named a living national treasure. In addition, his grandfather had been a major star of kamigata kabuki before World War II.
He made his stage debut in 1941 under the name Nakamura Senjaku II. But his big break came in 1953 when he played the role of the prostitute Ohatsu in a revival of Chikamatsu Monzaemon's classic, Sonezaki Shinju ("The Love Suicides at Sonezaki") at the Shimbashi Enbujo in Tokyo. His vibrant portrayal of the doomed courtesan made him an overnight sensation in the world of kabuki.
In 1990 he assumed the stage name Nakamura Ganjiro III. Then in 2005 he succeeded to the long dormant stage name Sakata Tojuro, made famous in the Edo era by the founder of the kamigata wagoto acting style, becoming Sakata Tojuro IV. Thereafter, he remained a living symbol of the kamigata tradition.
The Chikamatsuza theater troupe Tojuro established in 1981 was dedicated to promoting works by the preeminent Edo era dramatist Chikamatsu Monzaemon. The very first production it staged in 1982 was based on the Chikamatsu play Shinju ten no Amijima ("Love Suicides at Amijima").
Tojuro was a protean actor whose repertoire was not limited to onnagata female roles. He also appeared often in leading male roles. However, it was his portrayal of Ohatsu in "Sonezaki Shinju" that he made his own, performing in the role on countless occasions over more than half a century. Even though he tried to retire the role in 2014, he was forced by popular demand to perform it again.
It was in such plays as Yoshidaya (as Izaemon) and Kawasho (as Jihei) that Tojuro truly came into his own, playing weak-willed, love besotted males. These particular plays are considered epitomes of kamigata wagoto plays, which feature a soft style of acting.
Still, he was equally impressive bringing out the essence in onnagata roles, such as the nursemaid Masaoka in Meiboku Sendai Hagi and Tonase in the classic tale of revenge Kanadehon Chushingura—9th Act.
Tojuro's last performance on stage was part of an all-star cast show held at the Minami-za in Kyoto in December of last year in which he played the nun Keiun in the play Gion Sairei Shinkoki ("The Gion Festival Chronicle of Faith").
He leaves behind a family replete with talent to carry on his kabuki legacy, including his oldest son Nakamura Ganjiro, second son Nakamura Senjaku, and grandsons Nakamura Kazutaro and Nakamura Toranosuke.
Tojuro collected accolades galore during his long career in kabuki. In addition to being a member of the Japan Art Academy and a living national treasure, he received the Order of Culture and the Praemium Imperiale Award in honor of Prince Takamatsu. Moreover, he served as chairman of the Japan Actor's Association.
(Read the original report here in Japanese.)
Author: The Sankei Shimbun