[ODDS and EVENS] Ayami Sato Returns to the Spotlight at Australian Women's Baseball Showcase
The superstar's curveball has been clocked at 2,583 revolutions per minute, and been compared to future MLB Hall of Famer Clayton Kershaw's.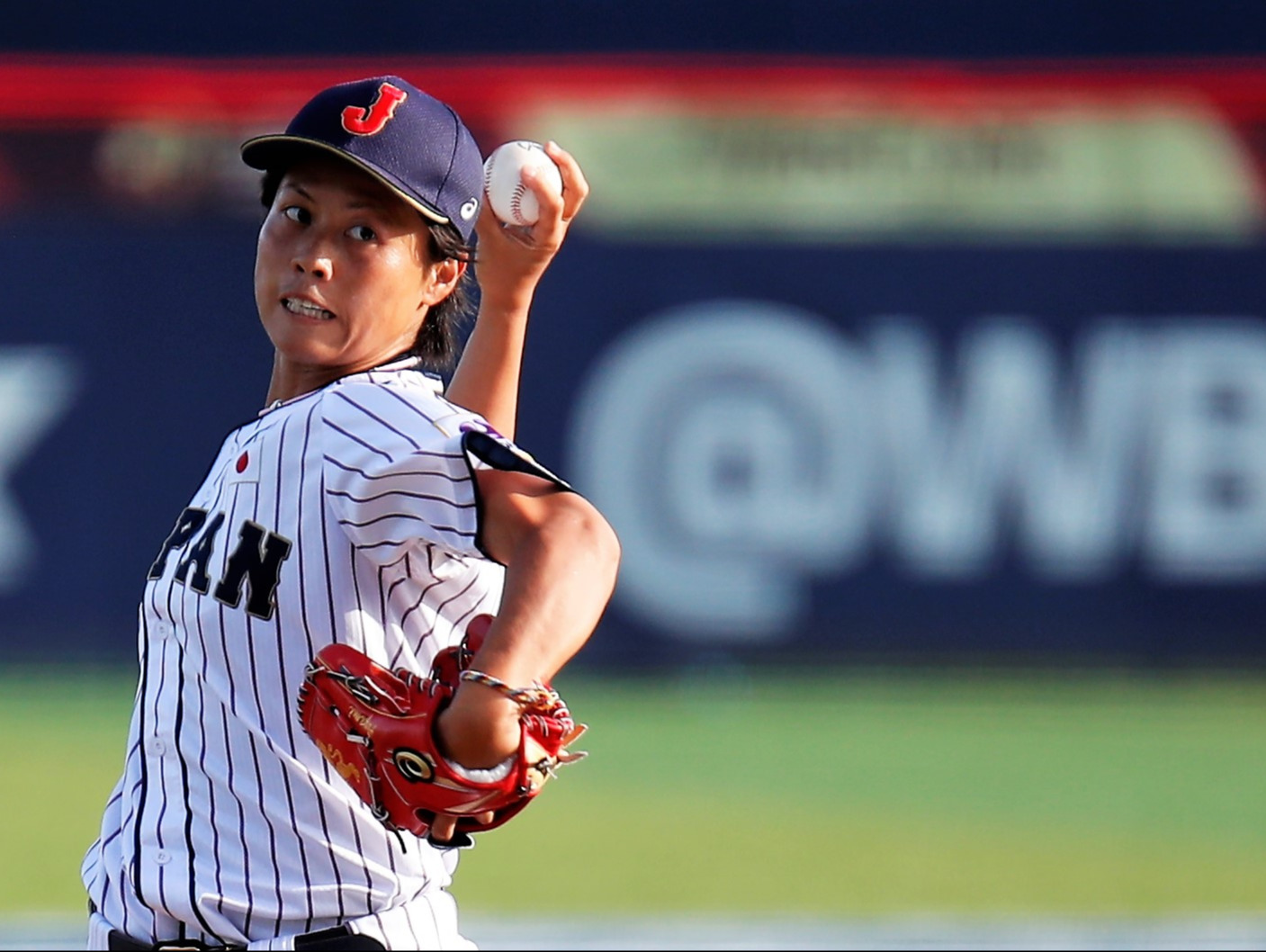 In August 2018, The Week published a feature story on Ayami Sato, an exceptional athlete who thrives in the obscure world of women's professional baseball.

"Ayami Saito is the best female baseball player on earth. She might be the greatest who ever lived," proclaimed the article's bold headline.

Nearly four years later, Sato remains one of the lesser-known superstars of her chosen profession. However, the significance of the 32-year-old pitcher's long list of accomplishments stands undiminished over time.

Sato, a fixture on the Japan national team for more than a decade, was recently invited to play for the Adelaide Giants in the 2022 Australian Women's Baseball Showcase. The Brisbane Bandits and the Victoria Aces are the other teams in the four-day tournament, starting on Thursday, May 5 in Geelong.

A total of seven international players will play in the tournament. From Japan, pitcher Mizuki Bando and catcher Yukina Izumi were also invited. Three Canadians (pitcher/outfielder Claire Eccles, pitcher/infielder Allison Schroder and infielder Alexane Fournier) and American utility player Anna Kimbrella received invitations, too. The World Baseball Softball Confederation is helping to promote the event, streaming the games on its website.

Baseball Australia chief executive Glenn Williams said the tournament is a golden opportunity for Australian players to face quality international competition.

"The support of the WBSC and the federations in Canada, Japan and USA is great for the Australian Women's Showcase," Williams said. "Not only will the event provide a platform for Australia's best to show what they can do, adding some of the best female players in the world to the event will add an exciting element.
"Our national women's team, the Emeralds, have been starved of international competition just like everyone else. So to have the chance to play alongside and compete against star international players in their own backyard will be a great opportunity."


A Passion for Pitching
Sato, who began playing catch with her then-13-year-old brother when she was 9, has always enjoyed being a pitcher.

"I love to pitch because the pitcher is in the spotlight," Sato said in 2018, according to MLB.com. "I like being in control."

The Kagoshima Prefecture native starred on the Shobi University women's baseball team, then made her mark as a game-changing performer for the women's national team. She debuted on the national team in 2010. Team Japan won five consecutive World Cup titles through 2018. (The 2020 event was postponed due to COVID-19, and in 2021 it was canceled.)
Sato also established herself as one of the premier pitchers in the Japan Women's Baseball League as a pro rookie in 2013, when she recorded a league-high 62 strikeouts for North Reia.

Through 2017, Sato led the league in strikeouts five times. She joined the Hyogo Dione in 2015 and continued to play for the franchise when it became known as the Aichi Dione in 2018.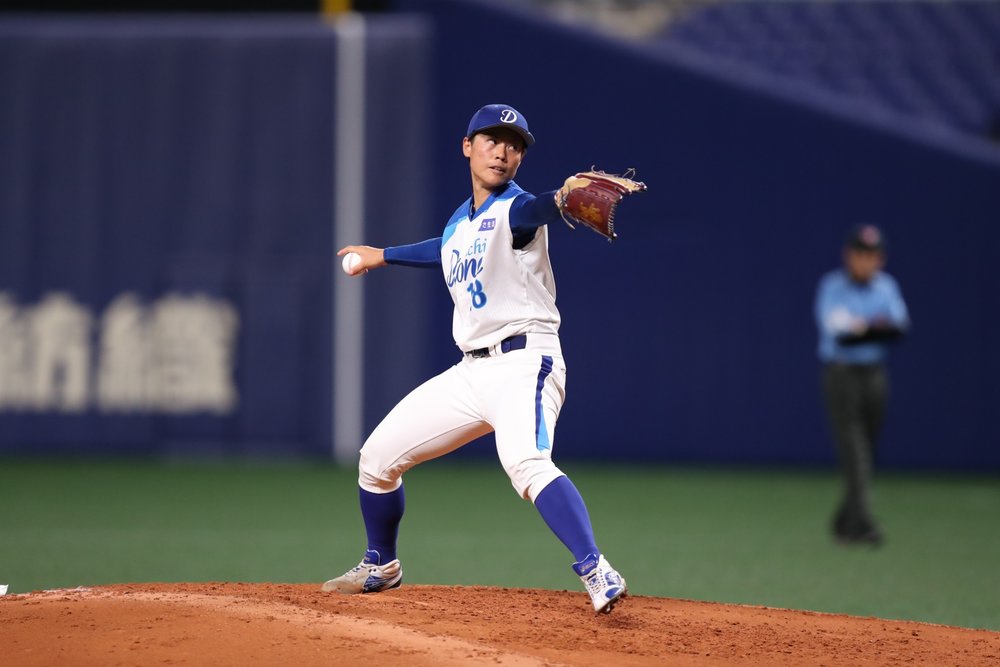 Glorious Results at the Women's Baseball World Cup
At the same time, her success at the Women's Baseball World Cup was the stuff of legends. Sato went 3-0 with a 0.53 ERA in 2010. She finished with a 1-0 record with a 0.72 ERA in the 2012 tournament. Then, over the next three World Cups, Sato cemented her reputation as one of the all-time greats in international women's baseball.

In 2014, Sato was 2-0 with a 0.00 ERA. In 12 innings, she fanned 10 batters and was named tourney MVP.

In 2016, Japan's ace went 3-0. She registered 21 strikeouts in 21 innings and hauled in her second World Cup MVP award. In the title match, she twirled a two-hit shutout against Canada. Sato was absolutely dominant in the tournament, allowing only 10 hits and issuing two walks.

In 2018, she collected her third straight MVP. She made three starts and also had one relief appearance. And it all added up to typical Sato numbers in the tourney: 3-0, a 0.37 ERA over 19 innings with three walks and 18 strikeouts.
The cash-strapped Japan Women's Pro Baseball League didn't stage a 2021 season and ceased operations last December.

Sato joined the Saitama Seibu Lions Ladies, a Venus League team sponsored by the NPB club, in 2020. The Venus League was established in 2002.


A Commitment to Fitness
In analyzing Sato's great career, you can't overlook her commitment to fitness. Running is the No. 1 activity on her priority list. It's the foundational element of her success.
"I am very flexible. The balance of jogging and running is very important to us in Japan," Sato told MLB.com in 2018. "Pitchers are always moving. Running affects pitching. The balance between running and pitching makes them better pitchers."
As a veteran pitcher, speed and deception are equally important components of her pitching arsenal. Her fastball has been clocked at around 80 mph (nearly 129 kph). What's more, the spin on her curveballs has caused visible nightmares for batters for years.
The Week cited a revelatory comparison between Sato's curveball (clocked at 2,583 revolutions per minute) and future MLB Hall of Famer Clayton Kershaw's (averaging 2,373 RPM).
Wow. That's the first thought that came to mind when I saw these numbers.

At 32, Ayami Sato is still in her prime as a pitcher.

Look for her to provide ample examples of her pitching prowess in Australia.

Author: Ed Odeven
Follow Ed on JAPAN Forward's [Japan Sports Notebook] here on Sundays, in [Odds and Evens] here during the week, and Twitter @ed_odeven, and find him on JAPAN Forward's dedicated sports website, SportsLook.


Follow Ed on JAPAN Forward's [Japan Sports Notebook] here on Sundays, in [Odds and Evens] here during the week, and Twitter @ed_odeven.