[ODDS and EVENS] B. League, KBL Strengthen Ties with Opportunity for Player Movement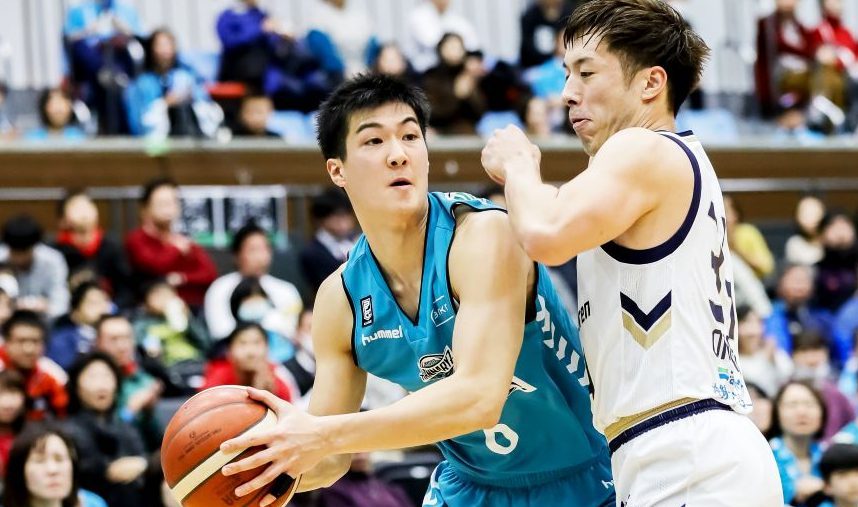 In an effort to bolster competition in East Asia, the B. League and the Korean Basketball League finalized an agreement in late May for player movement between the two pro circuits.
The establishment of the Asian Player Quota for the 2020-21 season will enable Japanese players to compete in South Korea, and vice versa.
The two leagues had signed a business deal in May 2019, and they believe this is a step in the right direction. It's hard to argue with that opinion.
"Each KBL team can have one Japanese player," KBL general manager Lee Jun Woo said last week, according to FIBA.com, basketball's world governing body website. "They can play full time in a game (similar to a domestic Korean player). They are included in the domestic salary cap and team roster as well.
"The rule excludes players who are naturalized or have dual nationality."
Well-traveled guard Taichi Nakamura, who competed for the Kyoto Hannaryz this past season, is the first Japanese player to transfer to a KBL team. He'll suit up for Wonju DB Promy in the upcoming season, it was announced last week. He'll receive a salary of around ¥5 million JPY (about $46,700 USD) next season.
"I like to try things that no one has done," Nakamura told Yahoo Japan.
The 10-team KBL was launched in 1997.
Nakamura, who turns 23 on June 29, averaged 6.3 points, 2.1 rebounds, 2.7 assists and 1.0 steals in 41 games in the 2019-20 campaign. He scored a season-best 18 points on Feb. 16 against the Toyama Grouses, knocking down 6 of 7 3-pointers. The 190-cm Yamaguchi Prefecture native began his pro career with the SeaHorses Mikawa as a special designated player (at age 19) while still attending Hosei University and competing for the school's hoop squad during the 2016-17 season, appearing in one B. League game. He then spent one season apiece with the Grouses and Yokohama B-Corsairs before joining Kyoto.
The young pro is excited about the opportunity that lies ahead.
"It will be an unprecedented challenge," Nakamura tweeted before adding, "but I will do my best."
Nakamura will be followed closely by basketball fans and the media in both countries. For some young adults, that may be too much pressure, but he's happy to have the chance to experience life outside of his homeland.
Yes, it's a new job. But finances aren't his focus.
"I needed to grow in an environment where I could experience more than conditions, so salary is not relevant," Nakamura said in an interview with Yahoo Japan. "It's my first year as a member of society after graduating from university … and I think it's best to leave Japan when you are young."
Recognizing that he's made strides as a player, including during his first season as a starter with the Hannaryz, Nakamura aims to make an impact for the Promy, who are based in South Korea's Gangwon Province.
Promy head coach Lee Sang Beom guided his team to a 28-15 record (tied with the SK Knights for the best mark in the KBL) before the season was called off in March. He worked in the Japan high school ranks between 2014 and 2017 and became familiar with Nakamura's talent and potential. Coach Lee served as a technical adviser when Nakamura attended Ohori High School in Fukuoka, with additional knowledge dished out by the Kyushu school's head coach, Sota Katamine.
Last year, Nakamura traveled to South Korea to play in a 3×3 game. He also practiced at Wonju DB's gym during his weeklong stay there.
The up-and-coming backcourt player considers it a "dream come true" to have the chance to compete as a pro under his former high school instructor who influenced him greatly, including in pick-and-roll tactics, Yahoo Japan reported.
Nakamura gained international exposure by representing Japan at the 2018 Asian Games in Indonesia.
The KBL envisions a broader strategy for player exchanges in the future.
"The leagues of both countries have implemented this rule first through regular interaction and cooperation," Lee said. "In the future, we plan to expand the rule through strengthening exchanges with leagues of other Asian countries."
Furthermore, B. League teams can scout the KBL and look for Korean players.
"KBL (free agents) can transfer to the B. League," Lee, the KBL official, noted. "Non-free agent players can also go to the B. League by trade or loan between teams."
A Positive Development
The Asian Player Quota is a building block of a broader plan to develop stronger synergy between the two leagues.
Indeed, improving overall competition is a top priority.
And it makes sense from a strategic standpoint, too.
"First of all, there is an expectation of stronger teams," the KBL executive told FIBA.com. "Also, players can have more options. As they show good performances, we also believe there will be good effects on the marketing side."
"For now, the system applies only in Korea and Japan. However, if it extends to other countries in Asia, the limited markets will be extended as well. Through this, we expect various economic effects that would increase league competitiveness."
Call it a progressive move.
Clearly, KBL officials believe there are benefits to opening up the market along with the B. League.
"We expect that the rule, starting with Japan, will expand to other Asian countries in the future," Lee said. "Based on the player exchange, we hope to have more active exchanges among leagues, which can lead to the expansion of the market through various competitions. The expansion of the market means positive effects such as vitalizing PR and marketing in various fields. It also means that each league's competitiveness and commercial value are strengthened."
It's a win-win situation for both leagues.
Author: Ed Odeven
Follow Ed on JAPAN Forward's [Japan Sports Notebook] here on Sundays, in [Odds and Evens] here during the week, and Twitter @itsjapanforward.