[ODDS and EVENS]  Dragons Lefty Yudai Ono's Workhorse Mentality Leads to Career-high Number of Complete Games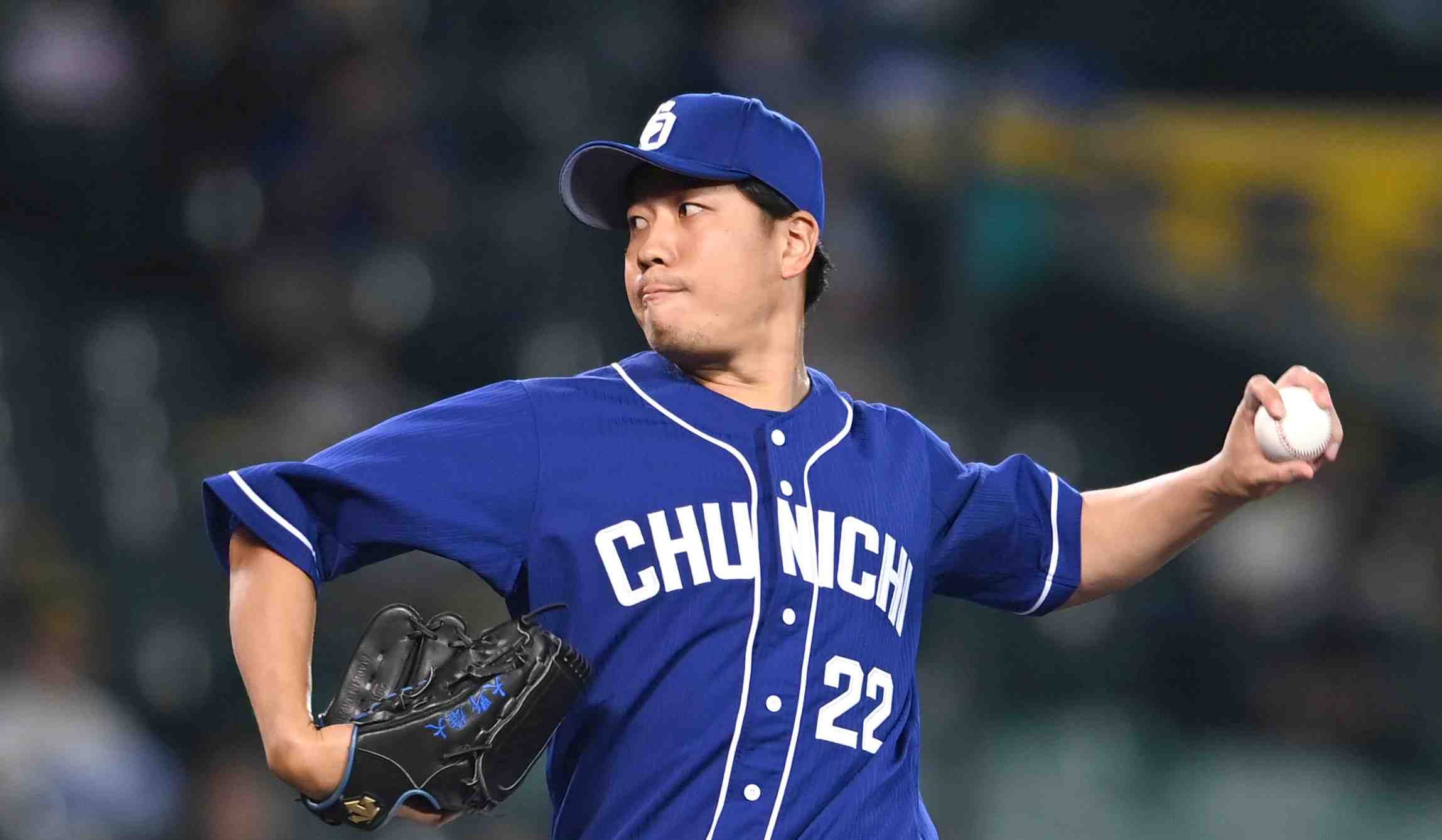 Nowadays, baseball observers and participants don't expect starting pitchers to go the distance.
As the industry standard, complete games are a thing of the past.
But when they actually happen, it's a reminder of the way the game used to be played. It's not to say, of course, that relief pitchers didn't have value in past decades, but they were used far less frequently than they are in in the 21st century.
All-time great Bob Gibson's death last week brought the subject to the fore. The St. Louis Cardinals hurler made 482 starts in his Hall of Fame career (1959-75) and pitched 285 complete games. Gibson never wanted to leave a game due to fatigue or poor pitching form. His warrior mentality on the mound exemplified old-school pitching.
In 1979, there were 362 complete games in the National League and 551 in the American League. In 1999, the numbers had dipped to 128 in the NL and 109 in the AL. Twenty seasons later, the 30 MLB teams, who play 162 games apiece (just not in this 60-game pandemic-shortened campaign), had a total of 45 combined complete games.
Chunichi Dragons left-hander Yudai Ono is the exception to the rule in Nippon Professional Baseball this season, which has seen a similar reduction in complete-game totals. Ono owned an NPB-best and career-best eight complete games on his pitching ledger through Wednesday, October 7, when nobody else employed as an NPB starter had more than three complete games.
For those who don't follow baseball's pitching evolution across the decades very closely, one question probably comes to mind: So what's happened?
Managers, obsessed with pitch counts and/or situational statistics, now trot out an endless stream of relievers who've become, well, interchangeable parts on the baseball diamond.
Case in point: The San Diego Padres used nine pitchers in an MLB wild-card series victory over the St. Louis Cardinals on Friday, October 2. They limited the Cardinals to four hits in a 4-0 series-clinching win.
Watching a starting pitcher's confrontations with batters throughout the game produces drama, interesting adjustments by both sides and a continued narrative. Yet when a starter is replaced by a reliever, and another reliever, and another, the flow of the game is constantly interrupted.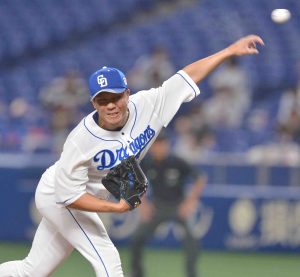 Yudai Ono leads NPB with eight complete games. No other pitcher has more than three through games of October 7.
On the other hand, Ono's dominant results in recent weeks produced a more appealing storyline.
The starting pitcher, of course, is surrounded by eight defensive players to support him, but he's the one who delivers the action with the release of each pitch. Seeing the starter work is performance art—such as painting the corners with low-and-away or up-and-in fastballs. The continuity of this performance art is disrupted unnecessarily by the modern game with five, six, seven or even nine pitchers for one team.
The human mind, too, loses the ability to mentally process the differences in each pitcher's approach when the pitchers keep changing so frequently.
Or maybe it's just my ability to concentrate!
A Look at Ono's Numbers
With eight complete games out of 16, Ono already had two more than he had in 2015, when he went 11-10 for the Dragons.
The 32-year-old Kyoto native tossed his fourth shutout of the season, a two-hitter, in a 9-0 rout of the Hanshin Tigers on September 30 at Koshien Stadium, Japan's iconic ballpark. Ono fanned nine and didn't walk a batter in a 107-pitch effort. By doing so, he raised his strikeout total to 115 against 18. Those numbers are indicative of his mastery of his pitches this season.
Watching a starting pitcher's pinpoint control—such as Ono's on this night—is one of the appealing aspects of baseball. And it's more appealing in longer doses.
Ono tipped his cap to the Dragons' other eight starters after the game by saying, according to published reports, "The fielders made some good plays behind me today."
Specifically, Ono's aggressive mindset paid off.
"I've been able to challenge hitters in the strike zone," he told reporters after the game. "That has allowed me to keep going without my pitch count getting up around 120 or 130."
In his previous work shift, on September, 22, he delivered remarkably similar results.
In a 3-0 whitewashing of the Tokyo Yakult Swallows, the Chunichi southpaw surrendered only two hits. He struck out 11 and issued one walk.
Ono was named the Pacific League's September Pitching MVP after collecting three victories in the month. All three wins were two-hit shutouts, and he became the first NPB pitcher to accomplish that feat in the same month since September 1943.
He was back on the mound on Wednesday, October 7 against the visiting Swallows at Nagoya Dome. Ono improved to 8-5 on the season by holding Yakult to five hits in six innings in a 6-1 Chunichi victory. He struck out five, raising his season total to 121 in 117 2/3 innings. He walked one, his 19th of the year. His ERA (2.07) is second in the Central League to Yomiuri Giants ace Tomoyuki Sugano's 1.89.
Yudai Ono pitched three two-hit shutouts in September.
A Talented Presence on the Mound
This shouldn't be so surprising, though.
Ono is a gifted pitcher. The Dragons selected him in the first round of the 2010 amateur draft for a reason.
The gem of his career to date occurred on September 14, 2019, when he tossed a no-hitter against the Tigers, a Saturday contest in which he had nine strikeouts.
By staying in the game instead of making way for, possibly, several relievers after the fifth inning—the new benchmark for starters in this era—Ono's complete-game performance was meaningful and memorable.
Just like nearly half of Bob Gibson's starts in his illustrious career.
Author: Ed Odeven
Follow Ed on JAPAN Forward's [Japan Sports Notebook] here on Sundays, in [Odds and Evens] here during the week, and Twitter @itsjapanforward.