[ODDS and EVENS] 'King Kazu' Miura's Never-Ending Farewell Tour is Farcical
The 53-year-old forward, whose pro career began in 1986, should retire, capitalize on his fame and soccer knowledge and transition to new opportunities within the sport.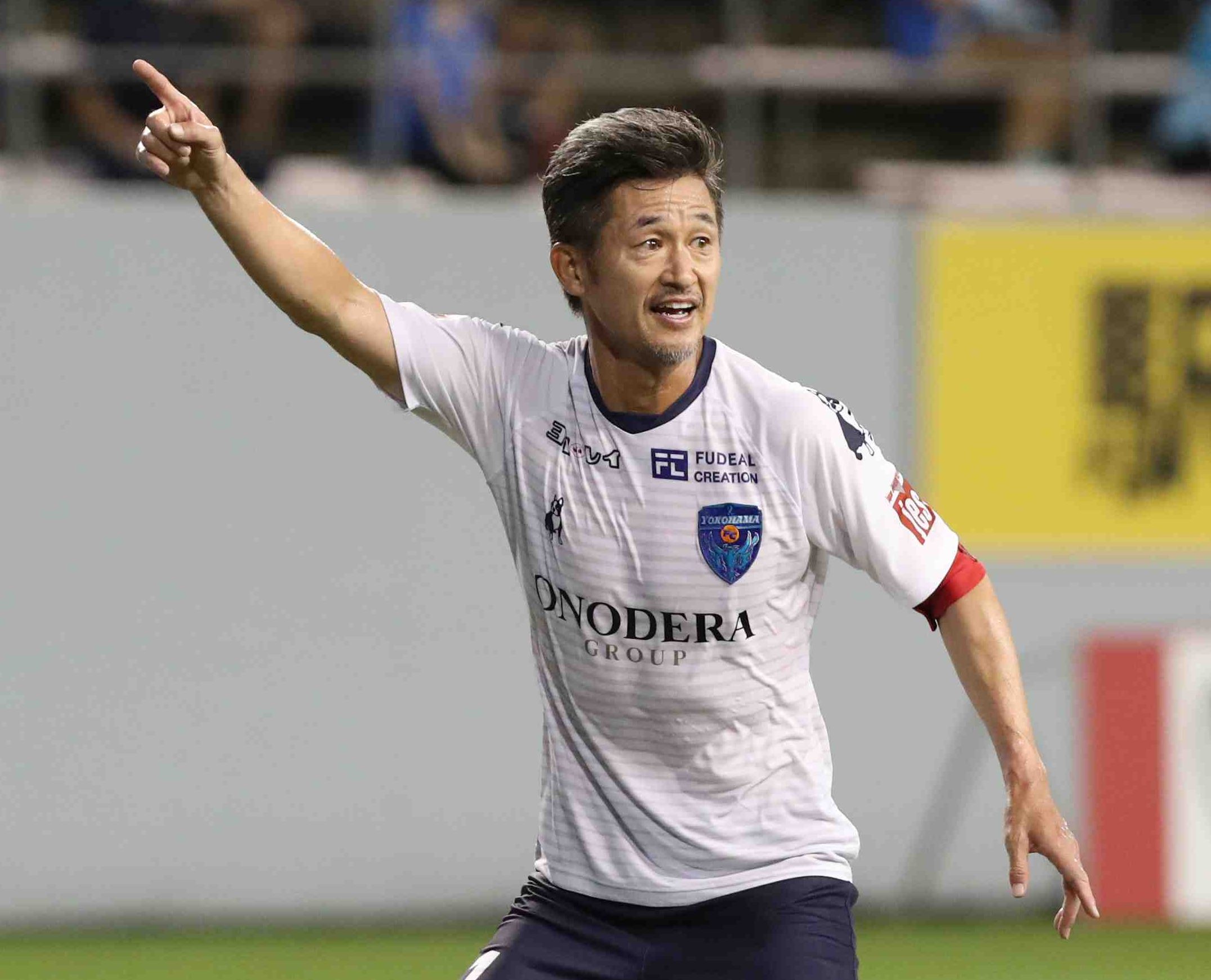 ~~



Kazuyoshi "King Kazu" Miura appeared in four of Yokohama FC's 34 J. League first-division matches in 2020, and there's an obvious reason why he barely played: He no longer has the skills to make a real impact. And that's been true for years.
Yokohama FC, which was promoted from J2 to the top flight for the 2020 season, was one of the worst teams in the league, winning just nine times. The club also had six draws and 19 defeats. Now here's the thing: Upgrading its roster with up-and-coming players and dependable in-their-prime players is what coach Takahiro Shimotaira's team needs to ascend in the J. League.
In other words, giving a roster spot to a guy whose best years on the pitch were in the 20th century defies logic.
For years, the Shizuoka native has persevered despite his advancing age. Yes, he has admirers and, yes, he inspires people. Without a doubt, he also continues to help sell tickets and persuade a few media members to show up for Yokohama FC matches.
And he'll turn 54 on February 26, the day that the J. League season begins, and continue as the oldest-known pro soccer player in the world.
The headlines pique interest around the globe:
ESPN: "Japan's 'King Kazu' to play on at 54 after signing contract extension"
BBC: "Kazuyoshi Miura, 53, extends Yokohama contract for another season"
CNN: "Kazuyoshi Miura: 53-year-old signs contract extension to play in his 36th professional season"
Worldstockmarket.com: "Sports has no age: the eternal Kazu Miura, at 54, still plays football"
Meanwhile, the J. League is treating Miura's return for another season like the continuation of a great dynasty. It's completely over the top.
"𝐑𝐞𝐭𝐮𝐫𝐧 𝐨𝐟 𝐭𝐡𝐞 𝐊𝐢𝐧𝐠 👑. @yokohama_fc announced big news about their #11: The renewal of 53-year-old forward Kazuyoshi Miura's contract for the 2021 season!" the J. League tweeted on Monday, January 11.
But this is the unvarnished truth: Miura's never-ending farewell tour is farcical.
It's a bad publicity stunt.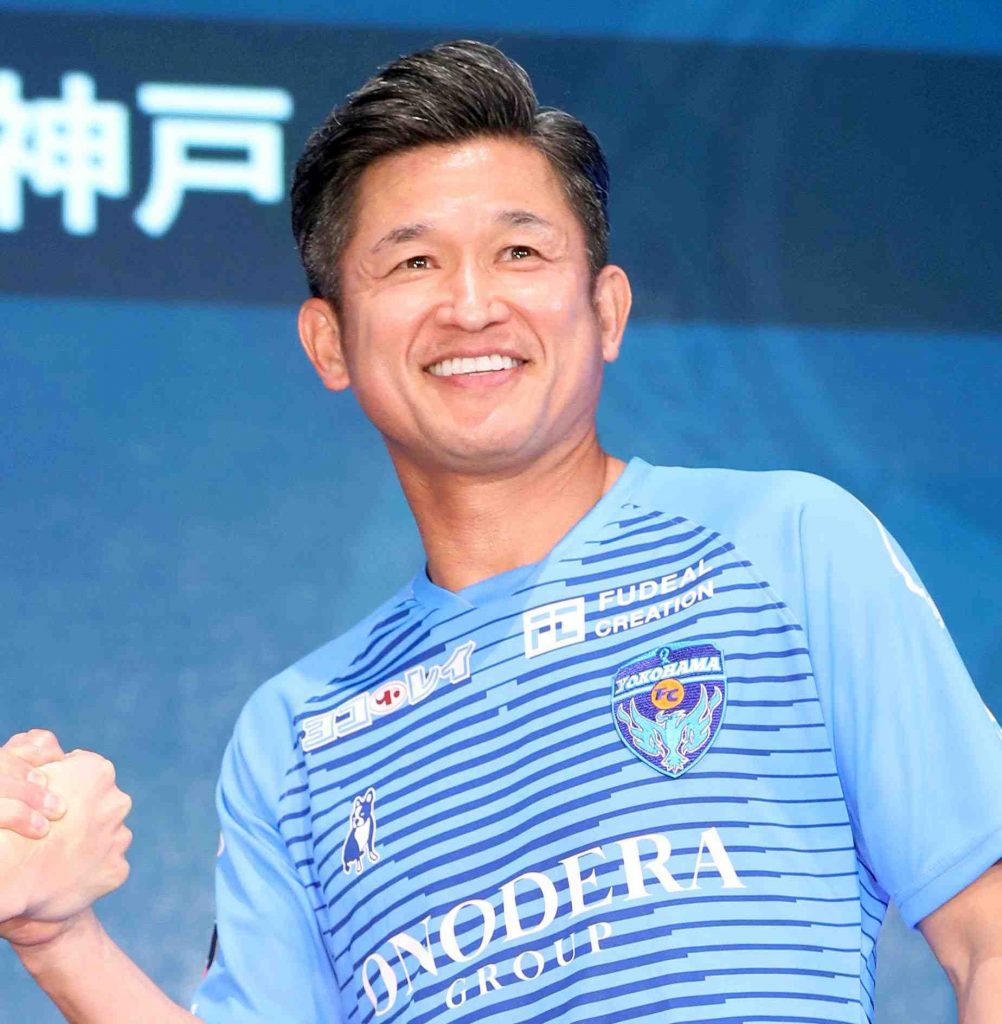 Top forwards get paid to score goals, and he used to be an elite-level player. But the opposite is true now. Miura appeared in nine league matches in 2018 and didn't score a goal. He played in three in 2019 and also failed to put the ball in the net. The same was true in 2020.

Gutsy Move to Brazil As a Teenager
Which isn't to suggest that he's had an awful career. He showed guts by leaving Japan as a 15-year-old in the mid-1980s to pursue a dream. He plied his craft in Brazil, first as a youth player and then earning a living as a pro, suiting up for Santos, Palmeiras, XV de Jaú and Coritiba, among other clubs from 1986-90. And for doing so, he should still be commended and recognized.
In the final two years of the Japan Soccer League (1990-91 and 1991-92), Miura helped Yomiuri SC win a pair of league titles, and when the renamed team joined the new J. League as an original member the next season, the talented forward played an integral role in helping Verdy Kawasaki secure titles in 1993 and '94, too.
All told, Miura suited up in 192 matches for Yomiuri SC/Verdy Kawasaki from 1990-98 and scored an eye-catching 100 goals. (He also had a spell with Genoa in Italy in the 1994-95 campaign, and later had short stints with clubs in Croatia and Australia in 1999 and 2005, respectively.)
Miura had his best years in the nascent era of the J. League.
Curiously enough, the persona that he projects to the public doesn't focus on his past feats, though. As an athlete, he professes to still be looking ahead.
"My aspirations and passion for soccer are only increasing," Miura said in a statement.
But why?
There is life after a pro career.
For a man who once competed at a high level and scored goals on a consistent basis, Miura barely registered a blip on the impact scale a lot of the time from 2008-19 for Yokohama FC in J2. Consider: In 194 games, he had 14 goals.



A Change of Course
King Kazu's famous face and the contacts he has cultivated across the decades in the sports, business, media and entertainment sectors are assets that he will take with him when he eventually retires.
But why not get a big jump on a successful new venture ASAP?
Consider the way countless star golfers parlay their PGA Tour careers into a second act on the 50-and-older senior tour. Or work as golf commentators or private instructors.
Miura would be a natural to recruit players from his heyday to establish a team or a few squads of players in his age bracket for exhibitions, charity fundraisers and opening acts before college and pro games, etc.
Or stage fantasy camps, giving soccer fans of all ages a change to rub shoulders with him. He could organize games for camp attendees and play with and against them, satisfying their desire to meet the famous King Kazu while also working up a sweat.
He could also be a roving instructor, working for the J. League as a technical skills coach, sharing his decades of experienced and accrued wisdom. Or for the Japan Football Association in a similar role, with players of any age group or skill level.


Jeremy Walker, a longtime soccer scribe and international sports journalist who covered the J. League from 1996-2009, believes Miura would be a natural fit to handle the ambitious roles described above.

"When he does decide to hang up his boots, I could see him as a J. League ambassador as he is respected by all generations of football fans in Japan, going to different grounds at the weekend, meeting fans, attending official J. League events, promoting J. League initiatives, stuff like that," Walker wrote in an email to ODDS and EVENS.

"I think he would be ideal in that role, being paid a decent salary by the J. League and traveling around the country for seminars, talk shows, symposiums, schools, motivational speaker to kids."
The bottom line is this: I don't believe Miura's role as a glorified bench warmer (for example, appearing in less than 12% of the team's 2020 games) is a good fit for him or Yokohama FC.
Eventually, the handwriting is on the wall (translation: now), and it's time to do something else.
After all, Father Time is undefeated.

Author: Ed Odeven

Follow Ed on JAPAN Forward's [Japan Sports Notebook] here on Sundays, in [Odds and Evens] here during the week, and Twitter @itsjapanforward.