[ODDS and EVENS] Long Jumper Yuki Hashioka Pursuing a Title at World Championships
Hashioka produced Japan's best Olympic result in the event in 37 years last summer with a sixth-place finish, raising expectations for the 23-year-old.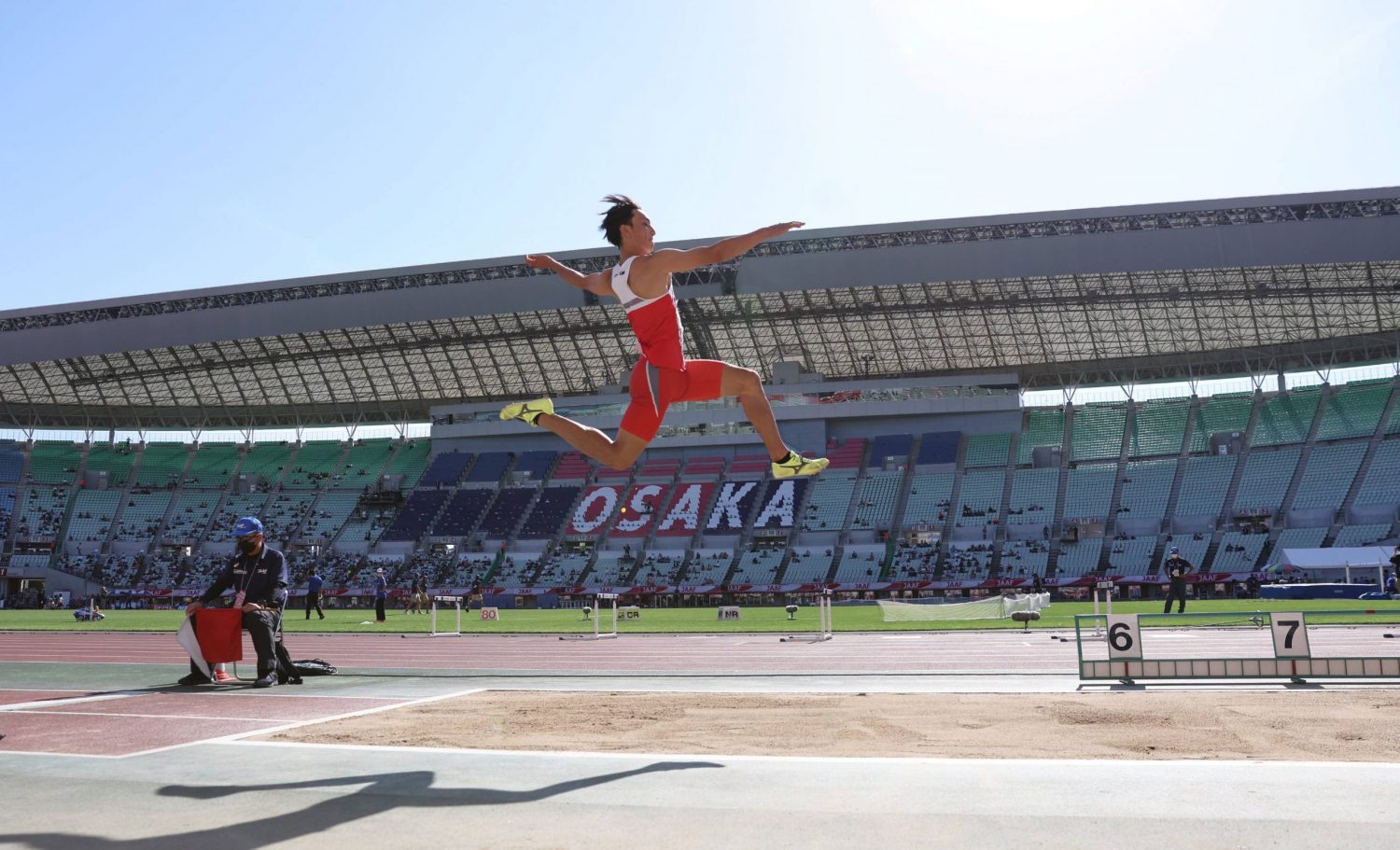 Long jumper Yuki Hashioka experienced the pressure-packed environment of competing at the Tokyo Olympics in his homeland last summer.

Despite the pressure, the Saitama native had a solid performance at Japan's National Stadium, where he finished sixth overall in the final round, achieving a top jump of 8.10 meters on his final attempt on August 2, 2021. Greece's Miltiadis Tentoglou claimed the gold, leaping 8.41 meters.

Hashioka's finish was the best by a Japanese male since the 1984 Los Angeles Olympics, where Junichi Usui placed seventh. Nevertheless, Hashioka had mixed emotions about his performance.

"I'm frustrated," Hashioka said, according to Kyodo News. "My condition wasn't that bad but there were areas which weren't quite clicking and I feel I could have done a bit better. I could go beyond 8 meters at the end, so that was the one positive."
Eleven months later, Hashioka, the five-time national champion in his specialty event, is back in the spotlight as the 2022 World Athletics Championships gets underway on Friday, July 15 in Eugene, Oregon.
British publication Athletics Weekly predicted that Hashioka will earn the silver medal, leaping 8.33 meters and placing behind Tentoglou.
The 23-year-old Hashioka is currently the world's No. 4-ranked long jumper. In addition, he's Japan's top-ranked athlete in all the individual events entering the world championships.

He's also one of two captains for Japan's 68-athlete delegation for the 10-day global extravaganza in Oregon. Female javelin thrower Haruka Kitaguchi, a sixth-place finisher at the Tokyo Olympics, is the other captain.
"I want to maximize my strength and get good results as a captain," Hashioka was quoted as saying by Sankei Sports during an online news conference on July 7.

In Doha, Hashioka advanced to the final at the 2019 World Athletics Championships, placing eighth (7.97 meters).
That helped prepare Hashioka for the pressure of competing at the delayed Tokyo Olympics, as well as the pursuit of excellence this week in Oregon.


Competition in Oregon
The men's long jump qualifying round is scheduled to start at 6 PM local time on Friday, July 15, or 10 AM JST the following day. On Saturday, July 16, the final is slated to begin at 6:20 PM (Sunday morning at 10:20 in Japan) at Hayward Field on the University of Oregon campus.

Hashioka has lofty ambitions for his visit to America's Pacific Northwest.

"I am more confident than at the time of the Tokyo Olympics," Hashioka told reporters on Sunday, July 10 at Narita Airport before departing for Oregon, Kyodo News reported.
Hashioka admitted that a gold medal is his top target while aiming "to do my best to jump 8 meters firmly."

He also said this year's world championships is an important measuring stick for him in his preparations for the 2024 Paris Olympics.


Background on Hashioka's Career
Hashioka, who attended Nihon University, owns a career-best leap of 8.36 meters. He set the mark at the 105th JAAF (Japan Association of Athletics Federations) Athletics Championships on June 27, 2021, at Osaka's Yanmar Stadium Nagai.
That gave him his second consecutive national title.

For an encore, Hashioka soared 8.27 meters through the air to win this year's crown on June 12 at the same venue, which hosted the world championships in 2007.

He's also enjoyed success in recent years on the continental stage, jumping to victory (8.22 meters) at the 2019 Asian Athletics Championships in Doha.
Hashioka has also demonstrated the ability to excel in big international events.
In 2018, he captured the title (8.03 meters) at the World U20 Championships in Tampere, Finland.

At the 2019 Summer Universiade, also known as the World University Games, in Naples, Italy, he hauled in the winner's medal with a top leap of 8.01 meters.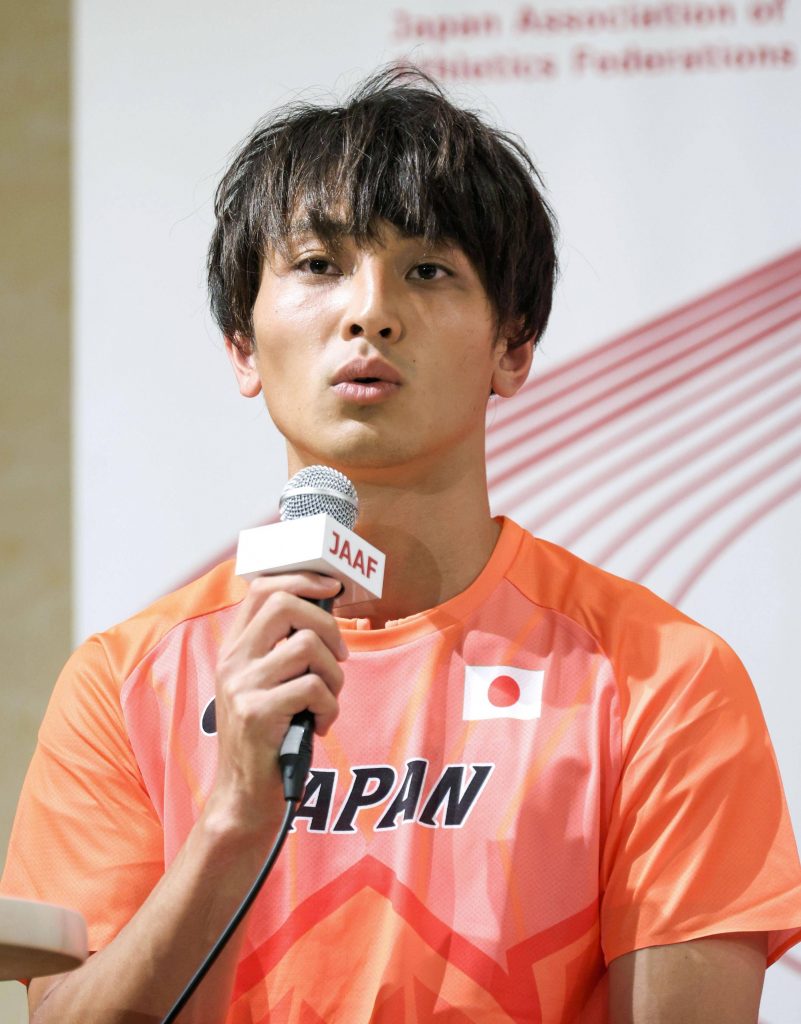 An Established Athlete for Team Japan
With several quality finishes in recent years, Hashioka has emerged as one of Japan's most notable track and field athletes.

And being named a national team captain only expands his visibility.

Hashioka is taking his leadership position seriously.

"Because I am a captain, I am conscious of [the importance of] results," he told reporters on July 10, alluding to the long jump competition on the first two days of the world championships.

As a new captain, he added, "I want to give momentum … so that Team Japan can come back with good results."

Seeking advice from a dietician this year, Hashioka has tailored his diet to help him perform at peak physical condition.

And he's banking on this advice helping him in Oregon as he sprints down the runway, leaps, flies through the air and lands in the sandpit.
After all, it's an energy-draining activity.

"I've been preparing so that I won't be tired," Hashioka said in the run-up to the big meet in Oregon.


Author: Ed Odeven

Follow Ed on JAPAN Forward's [Japan Sports Notebook] here on Sundays, in [Odds and Evens] here during the week, and Twitter @ed_odeven, and find him on JAPAN Forward's dedicated sports website, SportsLook.