[ODDS and EVENS] Nagasaki Velca Establish Winning Tradition in Sensational Inaugural Season
Since the B.League's launch in 2016, the Velca became the first team to average over 100 points for an entire season, earning promotion to the second division for 2022-23.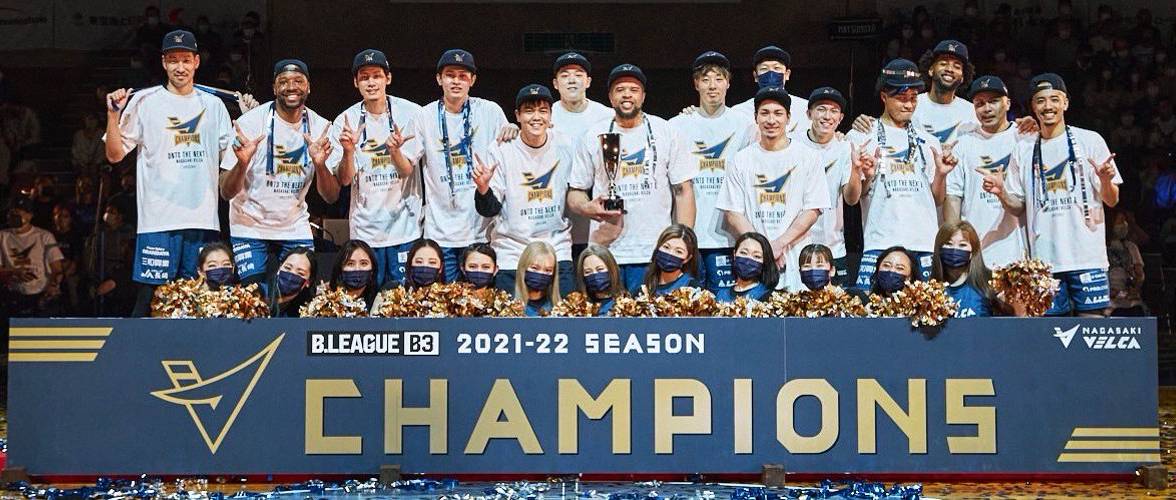 Without much fanfare in the mainstream national media, the Nagasaki Velca recently completed a remarkable season ― their first season as a basketball club ― and secured promotion in the process.

A little background is appropriate at this juncture.

The Velca opened their first season with a 90-70 road win over the Kagoshima Rebnise on October 2, 2021. The Velca wrapped up their inaugural season in the B.League's third division on May 1, 2022 with a 95-77 victory over the visiting Gifu Swoops.

Nagasaki compiled a 45-3 record, capturing the B3 title. Coach/general manager Takuma Ito's team outscored its opponents by 1,310 points this season. Who was second on that list in the 15-team B3? The Veltex Shizuoka (35-10), who outscored their foes by 663 points.

After establishing a firm foundation from the get-go, the Velca were built to succeed in the 2021-22 season. They will compete in the B.League second division in the 2022-23 campaign.
At the same time, new teams are scheduled to join B3 for the upcoming season: the Tachikawa Dice, Veertien Mie, Shonan United BC and Tokyo United Basketball Club.

Veteran Roster
Ito, who embraces a fast-paced, high-energy style of play, assembled a roster featuring a plethora of veteran players with B1, B2, or B3 experience.

Many of the names on the Velca's roster are familiar to B.League followers, including Kenji Leon Matsumoto, Edward Yamamoto, Masaya Karimata, Matt Bonds, Noriyuki Sugasawa, Kanji Takahira, Ryota Kondo, Daisuke Noguchi, Javier Carter and Jeff Gibbs.

The bottom line: 10 of 14 players listed on the roster before the season began had played in the B.League in past seasons.
What's more, Ito is a former Alvark Tokyo bench boss (2015-17) and assistant coach for the NBA G League's Texas Legends.

So there was a level of familiarity with Japanese pro basketball that permeated throughout the organization, even before the Velca whipped the Rebnise in their opener seven months ago.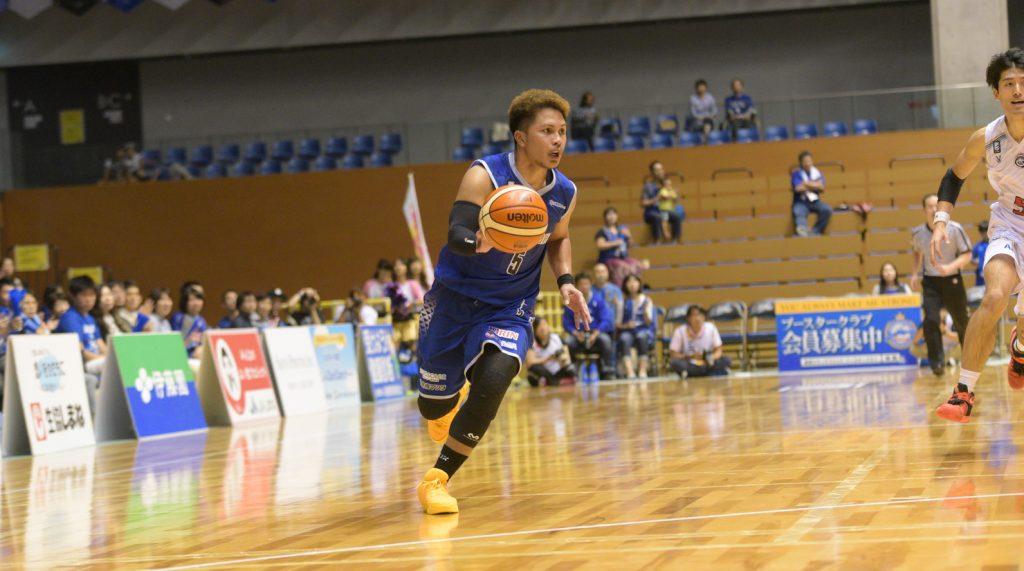 Focus on Team Play, Community Base
Above all, the Velca played an unselfish, entertaining brand of basketball this season.

Eight players averaged more than 1.0 assists per game, with Karimata leading the way (4.0).

Eight players averaged more than 7.0 points per game, including Bonds (21.9), Carter (14.0), Gibbs (12.8), Matsumoto (9.4), Karimata (8.8) and Tariki Dickson (7.7).

Nagasaki became the first team in B1, B2 or B3 since the B.League's launch in 2016 to average 100 or more points for an entire season.

The Velca averaged 101.4 ppg.
By all accounts, it's a modern-era NBA-style offense.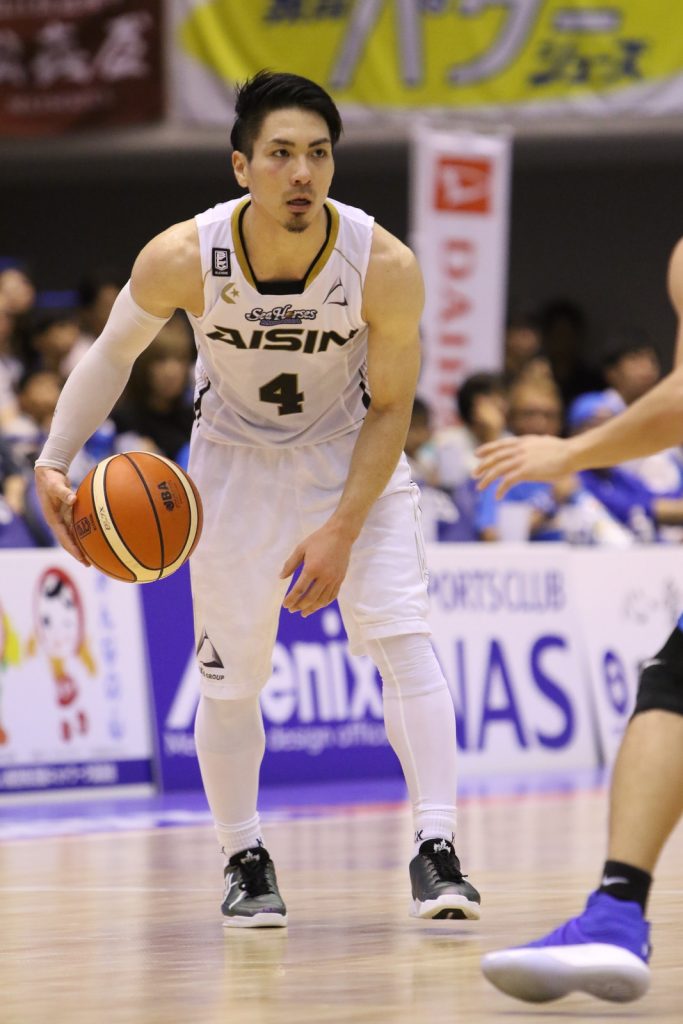 Rapid-fire, 3-point shooting is a staple of Ito's offense, and eight Velca players attempted 100 or more 3-point shots this season. Yamamoto took 210 shots from beyond the arc. Kondo and Karimata had 200 and 199, respectively.
In a recent interview, Ito discussed the satisfaction of building a successful new team and the challenges connected to creating a strong foundation.
"We provide entertainment, an innovative style of entertainment, and through basketball we get the city excited," Ito told Odds and Evens, summing up the team's approach as "wakuwaku," a Japanese word that refers to something "exhilarating" or "thrilling."

Ito pointed out that the club has four main objectives: contributing to the local economy by creating jobs; delivering a message of world peace; developing people as players, front-office personnel, etc.; and leading the way as an innovative team in Japan.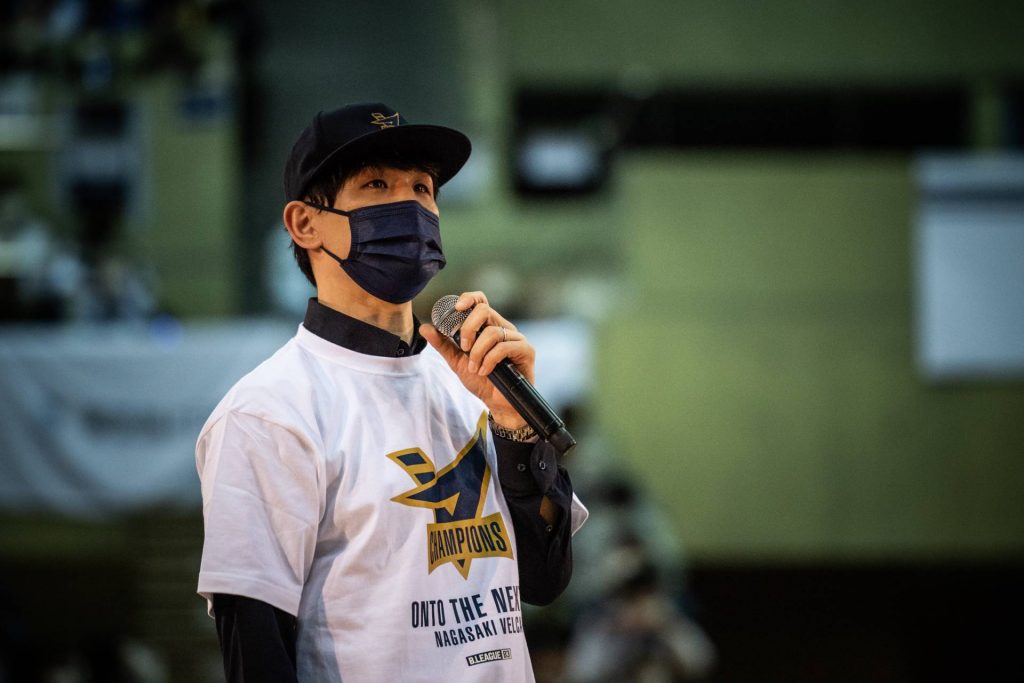 Ito's Style
Speaking about the team's commitment to an innovative style of play, Ito told me the Velca have made a "full commitment into our five-out offense." In short, all Nagasaki players are expected to take and make long-range perimeter shots.
This, of course, played a pivotal role in the Velca's record-setting scoring performance against the visiting Yamaguchi Patriots on April 2 in a 148-83 win. The hosts made 23 of 38 3s en route to a B.League single-game record for points.
"On our shooting chart, it's all layups and 3-pointers," Ito noted.

But do the Velca focus on mid-range jumpers as a core element of the team's offense?

"No, we don't actually," he said. "We emphasize on attacking the basket. Our style of play, we use five words to describe our style of play: hard, aggressive, speed, innovative and together."
A Comparison of B2 and B3
Asked about the difference in the talent and overall level of competition of the B.League's second and third divisions, Ito acknowledged that it is significant.

"Obviously, B2 is much better," he stated.

Analyzing the makeup of B2 teams' rosters, Ito noted that there are a lot more older players in the second division. A key factor in a slower-paced game than in B3, he observed.

As for B3, "there's not much experience but I think the players are much younger and play at a faster pace."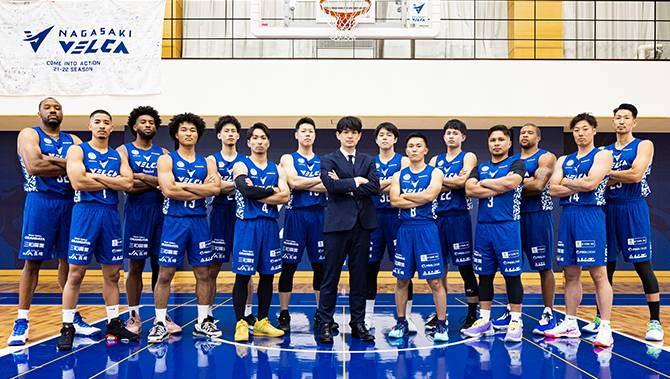 Ambitious Goal From the Beginning
During our phone conversation, Ito told me that the Nagasaki Velca and the team's parent company, Japanet, had lofty ambitions for 2021-22.

Becoming a longtime member of B3 was never in the cards.

Or as Ito explained: "Our plan was to move up, just get up out of B3 as soon as possible, which is one season."

Asked if, based on its success this season from start to finish, the overall mood of the team is enveloped in excitement, Ito was quick to point out the observation is precisely correct.

So how did the Velca produce a storybook season with astonishing results?

Ito will be the first person to tell you that the team's relationships were a huge factor.

"One thing I really put emphasis on in recruiting the players and the staff, actually, is character," the coach revealed. "We truly have high-character people. I mean, our guys care for each other, guys care about more than basketball ― care for the community and care for kids. So it's one great thing about our team, we don't [feel] satisfied."

Week after week, the previous game's score didn't impact how the players approach their next game.

"Our guys never relax. They focus on our style of play, and that's why the record is [what it is]. Focus on the game at the time, practice at the time to just get better," Ito said.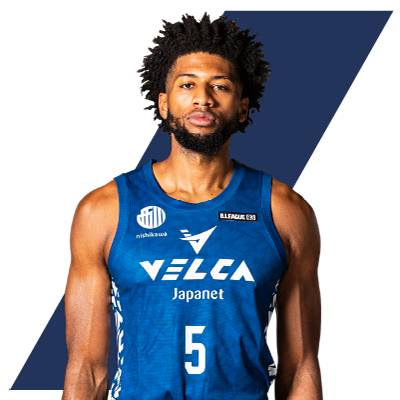 A Season of Achievements
Bonds led the Velca in scoring (21.9 ppg) and rebounding (10.7). He had a season-best 44 points against Tryhoop Okayama on November 13. The Saint Michael's (Vermont College) alum scored in double digits in 47 of 48 games. He was named the B3 MVP.
"I am very happy to be awarded the MVP," Bonds said in a team-issued statement. "I would also like to thank my teammates, coaches and staff. They have always supported me throughout the season. And thanks to the energy and support of all the fans and everyone in Nagasaki, I was always able to play with all my strength. This award is dedicated to the Velca family. Thank you."

Bonds played for a trio of B.League clubs (Saga Ballooners, Kawasaki Brave Thunders and Nishinomiya Storks) last season before signing with the Velca.

Gibbs, now 41 and a standout frontcourt player for the Utsunomiya Brex (the franchise was previously known as the Tochigi Brex) since 2016, left the club after its championship runner-up season in 2020-21. He had nine double-doubles for Nagasaki and averaged 7.2 rebounds.

"He's been great from Day 1," Ito told Odds and Evens. "I remember the first day of practice he came, he's 41 and he was diving on the floor, so that set the tone, and then young guys were [thinking], 'Why not? If Jeff Gibbs is diving for the ball?' "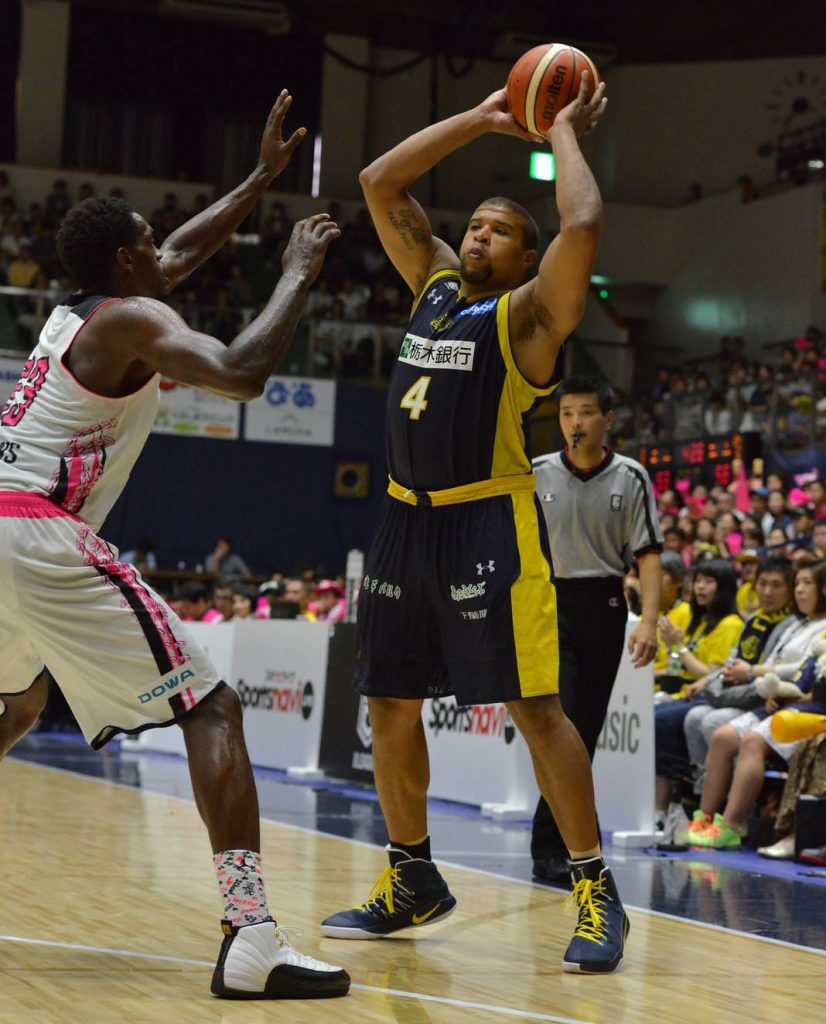 Speaking in a recent video message to the Velca fans released on the team's social media accounts, Gibbs said: "I just want to say thank you Velca fans for your support all season long. Your energy and spirit guided us to a lot of wins this year to the championship."
Like Gibbs, the 33-year-old Karimata provided vital leadership for the team, as did fellow veterans Yamamoto (age 35), Noguchi (38), Carter (30), Sugasawa (34) and Takahira (28).

Gibbs and Karimata were named to the B3 Best Five team, recognition for their consistency and quality play throughout the season.
Along with a new adjacent soccer stadium, a new hotel and a shopping mall and office complex, a new basketball arena is scheduled to be built in Nagasaki in time for the 2024-25 B.League season.

Exciting times, indeed, for the city and the Nagasaki Velca.


Author: Ed Odeven
Follow Ed on JAPAN Forward's [Japan Sports Notebook] here on Sundays, in [Odds and Evens] here during the week, and Twitter @ed_odeven, and find him on JAPAN Forward's dedicated sports website, SportsLook.