[ODDS and EVENS] Okayama GT Provides a Vivid Look at Nismo's Effective Teamwork
Veteran drivers Ronnie Quintarelli and Tsugio Matsuda and Nismo's racing crew effectively cope with bad weather to win the rain-shortened Okayama GT.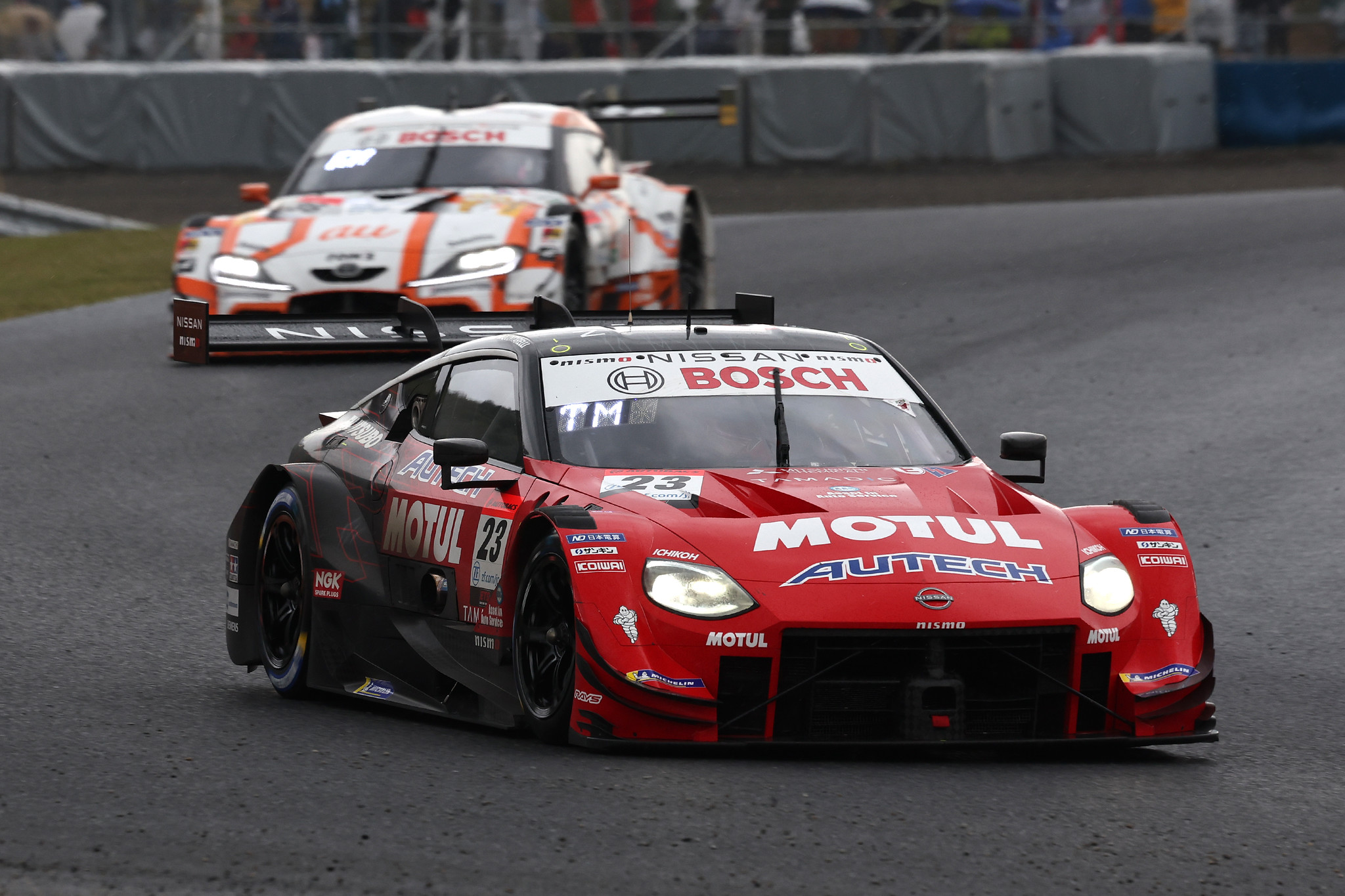 Read the full story on SportsLook - [ODDS and EVENS] Okayama GT Provides a Vivid Look at Nismo's Effective Teamwork
As fans were reminded while watching Super GT's season-opening Okayama GT 300-km race, drivers and high-tech automobiles need synergy in order to achieve success.
A win is a combined effort of a team's driver(s) ― the number varies in different racing circuits around the world ― and the fine-tuned racing machine that the team's mechanics and other specialists work on throughout the week and on race day during pit stops.
Humans and machines must also be equipped to handle Mother Nature's impact on a race.

The Okayama race on Sunday, April 16, featuring Super GT's top class of cars (GT 500; the GT 300 is the second tier), highlighted how rain can become a major factor in a race's outcome. Nismo's two drivers, Ronnie Quintarelli and Tsugio Matsuda, benefited from earning pole position for their No 23 Motul Autech Z a day earlier and leading at key moments in the race.

The longtime teammates collected the winner's trophy in the rain-shortened race (61 of 82 laps were completed). Okayama International Circuit officials made their decision based on safety concerns with lightning strikes flashing before their eyes.
When the race was called, Quintarelli and Matsuda had completed their day's work with the fastest time (2 hours, 44 minutes, 47.342 seconds) among 15 teams. That placed them 1.496 seconds ahead of NDDP Racing's Katsumasa Chiyo and Mitsunori Takaboshi, who both got behind the wheel of the Niterra Motul Z No 3 car, during the afternoon event. Arta Mugen NSX-GT's No 8 Honda ride (Tomoki Nojiri, Toshiki Oyu) finished third.
NDDP Racing is also under the Nismo (Nissan Motorsports International) umbrella, giving the auto giant an impressive 1-2 finish to open the season.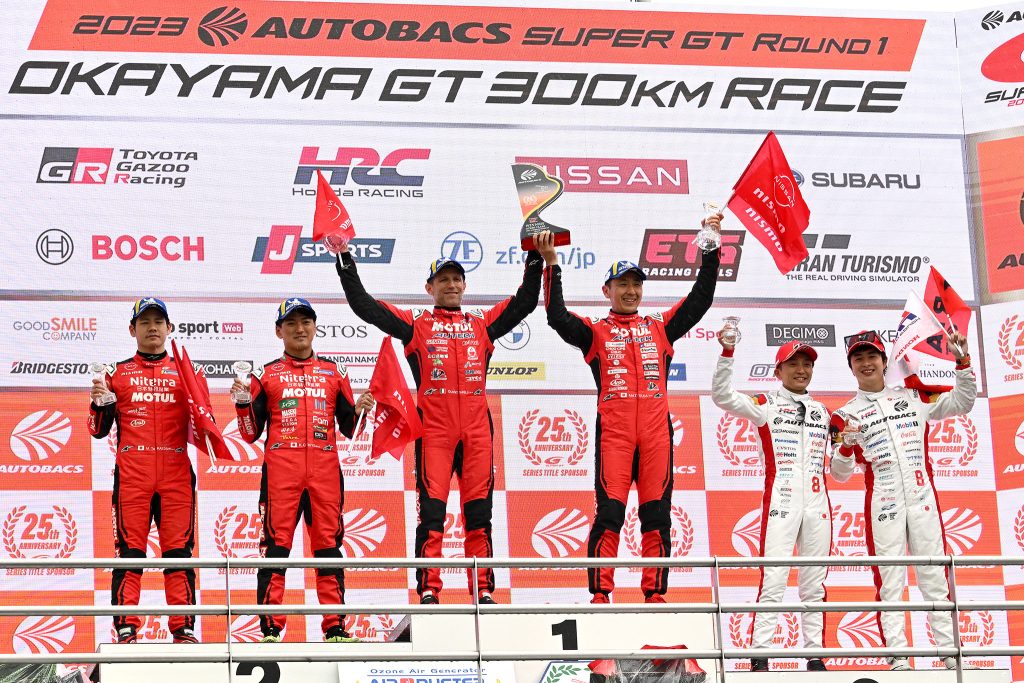 A Perfect Strategy
Quintarelli praised the meticulous work of Nismo's racing crew for making his victory a possibility.

"The race started with dry track conditions, and then the rain started," the Italian driver commented after the race. "On the slick tires it was very easy to slip, so I ran carefully, but it was difficult just after we changed to rain tires. But [after the tires were warmed up] it was possible to really move ahead with good speed."

Quintarelli added, "The team strategy was really perfect this time. Everything about the car and the staff's work was perfect this weekend."
Continue reading the full story on SportsLook.
Author: Ed Odeven
Find Ed on JAPAN Forward's dedicated website, SportsLook. Follow his [Japan Sports Notebook] on Sundays, [Odds and Evens] during the week, and Twitter @ed_odeven.