Is Bhutan Shifting Its Stand on its Border with China?
Bhutan is sending mixed messages about its territorial integrity, while any Chinese control of the Doklam plateau puts the security of Northeast India at risk.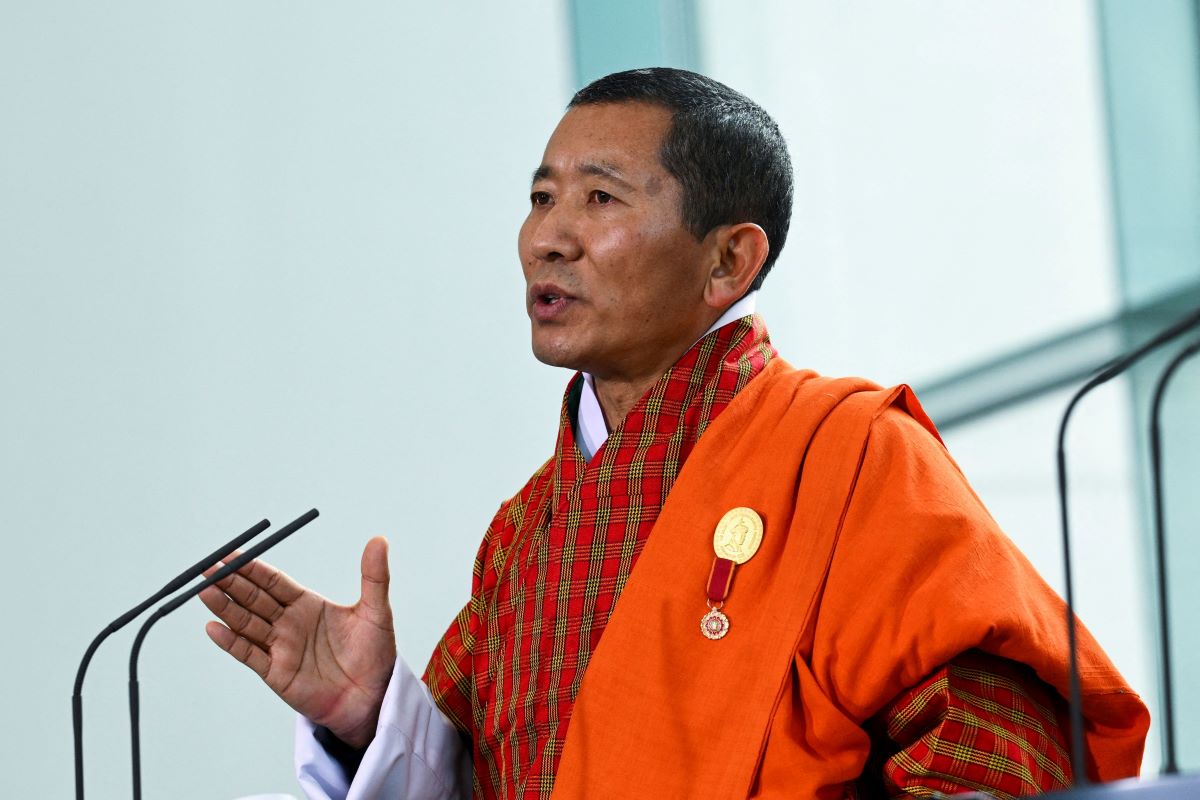 A recent statement by the prime minister of Bhutan has stirred a hornet's nest not only in India, but also in the wider neighborhood. PM Lotay Tshering gave an interview to a Belgian newspaper. In it, he remarked that "it is not up to Bhutan alone to solve the problem.[…] There are three of us. There is no big or small country, there are three equal countries, each counting for a third.''
Is it an indication that Thimphu could be willing to renegotiate the status of the tri-junction in Doklam between India, China and Bhutan?
If so, this could be deeply problematic for India.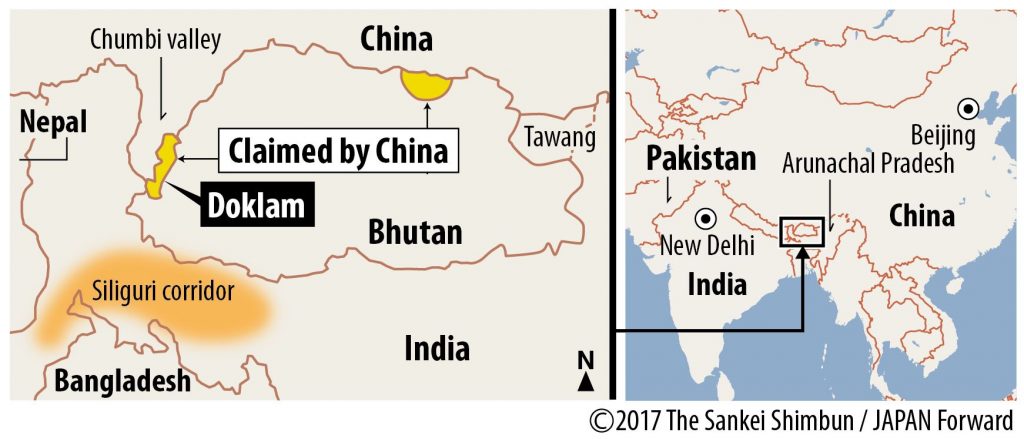 Potential Impact on India
Any Chinese control of the Doklam plateau could put at risk the security of Northeast India. The region is joined to the mainland by a narrow strip of land, known as the chicken's neck corridor or the Siliguri corridor. Both India and China came very close to clashing in 2017 when China started constructing a road deep inside Bhutanese territory in Doklam.
During that time, the Indian Ministry of External Affairs (MEA) released a statement outlining India's position on the standoff. In it, MEA cited a statement released by the Foreign Ministry of Bhutan, which urged "a return to the status quo as before 16 June 2017."
The statement noted, "in coordination with the [Royal Government of Bhutan], Indian personnel, who were present at general area Doka La, approached the Chinese construction party and urged them to desist from changing the status quo. These efforts continue."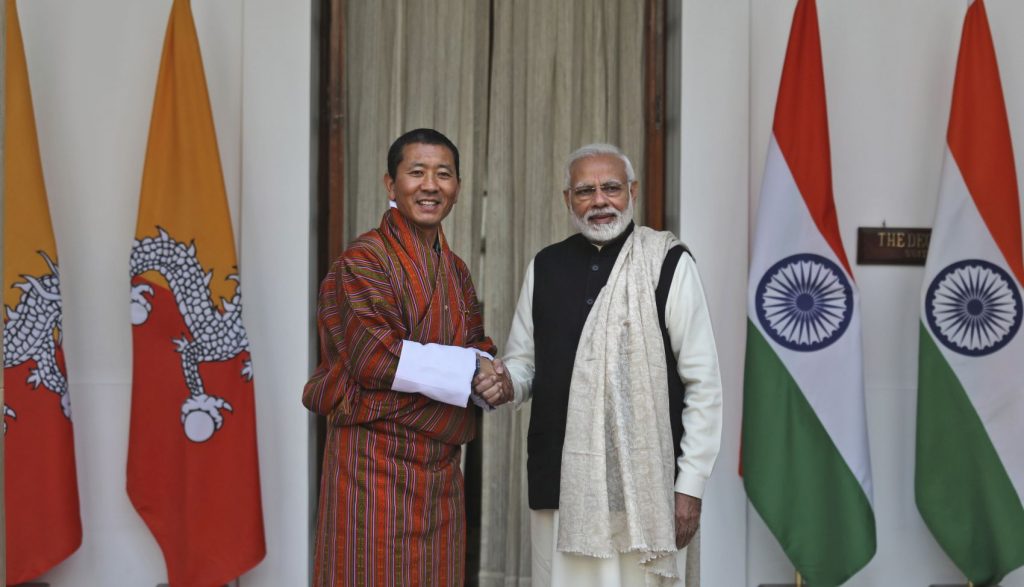 What are New Delhi's Options?
India does not have too many options.
In this case, New Delhi should open private channels of communication with Bhutan. Bhutan's King, Jigme Singye Wangchuk was recently in India and during this visit he made a series of positive-sounding comments. The Joint Statement issued on the occasion of the visit of Bhutan's king to India notes that "to take this exemplary development partnership forward, the Indian side agreed to step up support for Bhutan's 13th Five Year Plan which was welcomed by the Bhutanese side."
However, New Delhi will have to express its concerns in no uncertain terms. The fact that any concessions by Bhutan could also leave New Delhi vulnerable to more concessions in other areas (on its border with China) should also be made clear to Bhutan. There are now reports that the Chinese have already built some villages deep inside Bhutanese territory, although Thimphu seems to be downplaying these issues.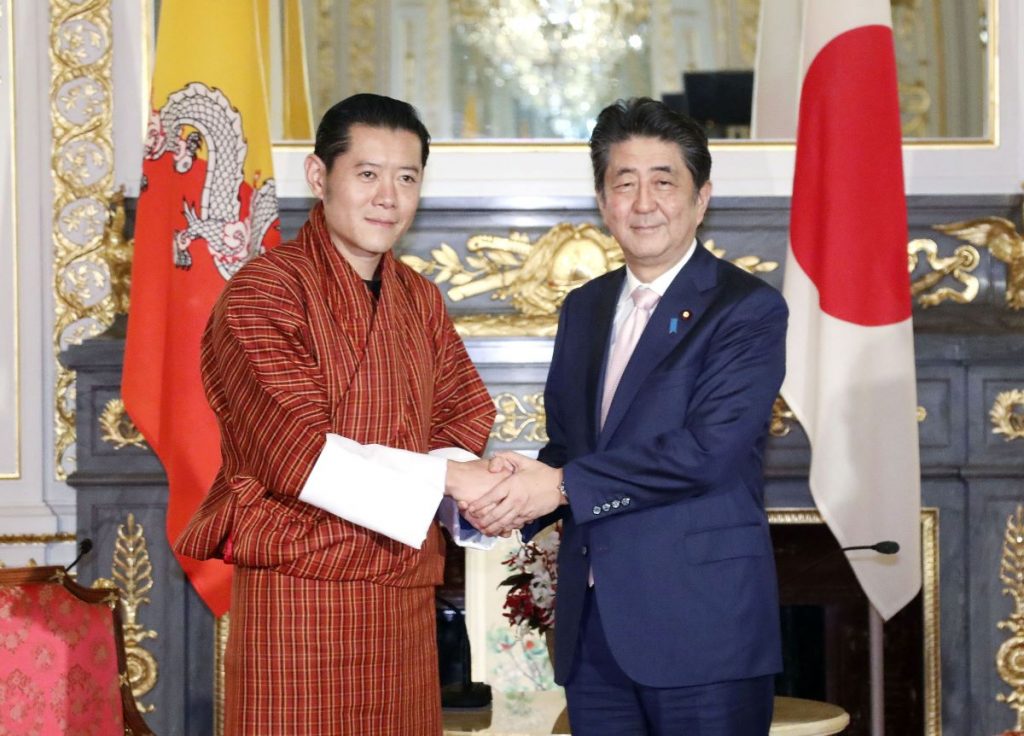 Implications for Japan
For Japan, this situation serves as a reminder that China will not stop its salami-slicing tactics. This should worry Japan, especially when it comes to the Taiwan issue.
China has also been claiming the Japanese-held Senkaku Islands. And Tokyo needs to consider additional defense mechanisms to defend its key national interests.
In addition, this also means that good economic relations with countries are not a defense mechanism. For example, China's economic ties with India have not changed the security problems. Clearly, Beijing is prepared to sacrifice economic benefits at the altar of its so-called "national interests."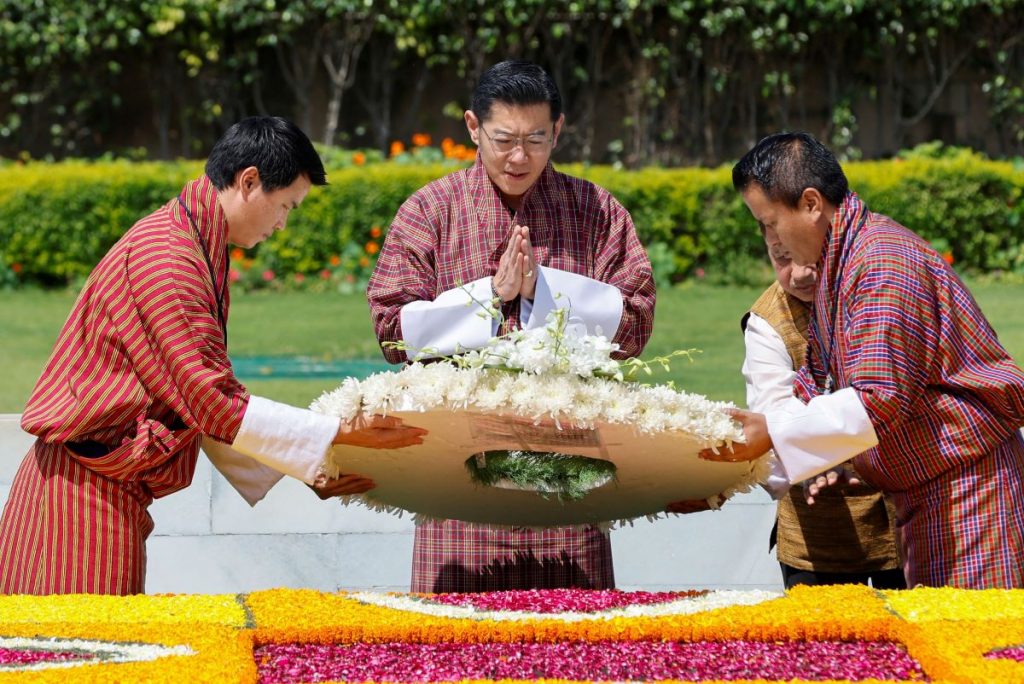 Complications Ahead
New Delhi must emphasize to Thimpu that India will not entertain any change in stance on the Doklam border issue.
Complicating matters, there has been negative reporting on Bhutan in the Indian media ever since Bhutan imposed a sustainable development fee on tourists visiting the country. It is not in Bhutan's interest to worsen its ties to India.
Since the launch of Bhutan's first Five-Year Plan in 1961, India has been Bhutan's principal development partner. Indeed, the major share of its total external grants have been provided by India. It is worthwhile to note that during Bhutan's current 12th Five-Year Plan (2018-23), India's contribution constitutes 73% of the country's total external grants.
China claims three areas in Bhutan. They are Pasamlung and Jakarlung in the north near Tibet, and Doklam in the west near India. For Bhutan, the sticking point in settling the border row with Beijing is Doklam. It is a plateau which offers a commanding view of the Chumbi Valley and is very close to the Siliguri Corridor.
With Xi Jinping entering his third term as president, both India and Japan need to be prepared for more aggression from China along their borders. Beijing's moves vis-à-vis Thimphu seems to be similar to its moves in the South China Sea, where it has built and fortified islands to strengthen its claims over disputed waters. In Bhutan, the Chinese seem to be altering the status quo, without any visible obstruction by Bhutan.
Bhutan's Conflicting Voices
During the recent visit by the Bhutanese King to India, the Bhutan side also "noted with satisfaction the timely flow of funds from GOI to ensure smooth and uninterrupted progress of projects under the 12th Five Year Plan with about 90 percent of India's committed plan assistance to Bhutan already released."
Hence, it is all the more perplexing as to why Bhutan's prime minister issued this kind of a statement. New Delhi needs to nip it in the bud.
RELATED:
Author: Dr Rupakjyoti Borah
Dr Rupakjyoti Borah is a Senior Research Fellow with the Japan Forum for Strategic Studies, Tokyo. The views expressed here are personal. His upcoming book is "Beyond the BRI: Can India, Japan and the US provide an Alternate Model of Connectivity (World Scientific, Singapore)