[ODDS and EVENS] Pele Showed Anything Was Possible on a Soccer Field
It's fitting that future legend Pele had a nickname bestowed on him as a child with exactly the same number of letters as the word "goal."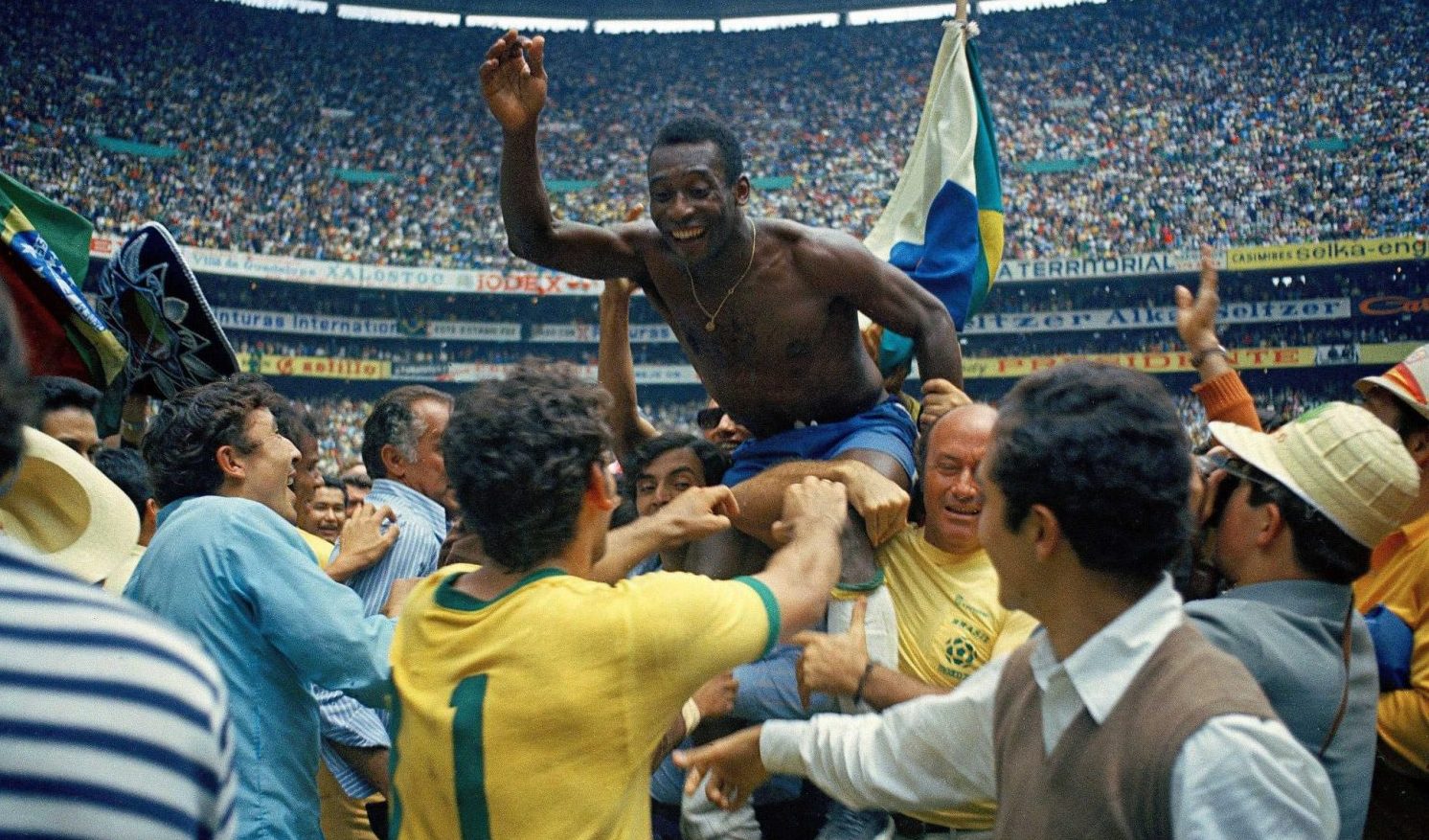 Read the full article on SportsLook - Pele Showed Anything Was Possible on a Soccer Field
There was brilliant synergy ― magic, really ― when the feet and the mind of Pele were working in tandem on a soccer field. He put the ball wherever he wanted to. Not every time, but it was as close to perfection as you'll ever see.

Year after year, Pele saw every inch of the field, saw all 22 players without pausing or standing still. And he anticipated what would happen next before anyone else. He was always one step ahead.

The Brazilian legend, who passed away on December 29, 2022, was the greatest (and most important) pure scorer in soccer history. He made the impossible look easy. Pinpoint accuracy on his shots, using either feet or his head, in finding the perfect gap in a goalkeeper's blockade was another aspect of his goal-scoring genius.

It's only appropriate that the man born as Edson Arantes do Nascimento in October 1940, had a nickname bestowed on him as a child with exactly the same number of letters as the word "goal."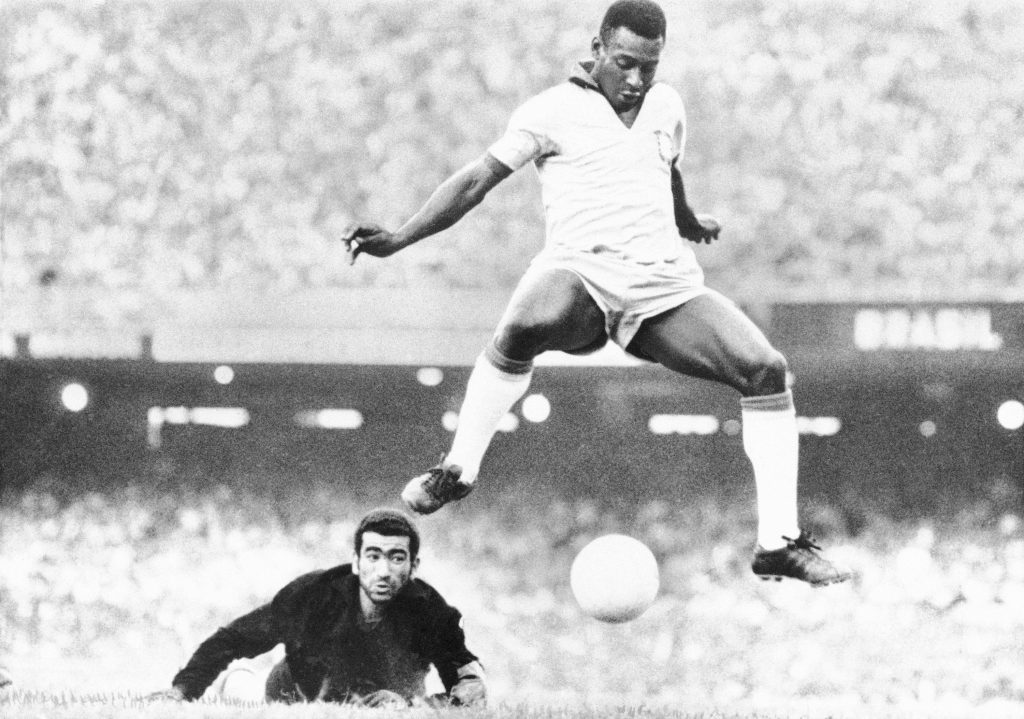 Guinness World Record
Nobody can diminish or ridicule what Pele achieved during his playing days. It's impossible to downplay his accomplishments.

Start with his Guinness World Records-recognized 1,279 goals in 1,363 matches (including friendlies) in a glistening career for Brazil's Santos FC (1956-74) and the New York Cosmos (1975-77).
On November 10, 1969, Pele notched his 1,000th career goal. He did it by converting a penalty kick against Vasco da Gama at Maracana Stadium, according to published reports. Widely cited data in recent decades lists Pele scoring 767 goals in 831 official league matches (although debates have persisted, and Rec.Sport.Soccer Statistics Foundation, or RSSSF, has decided that he had 745 goals in 840 official matches).
RELATED: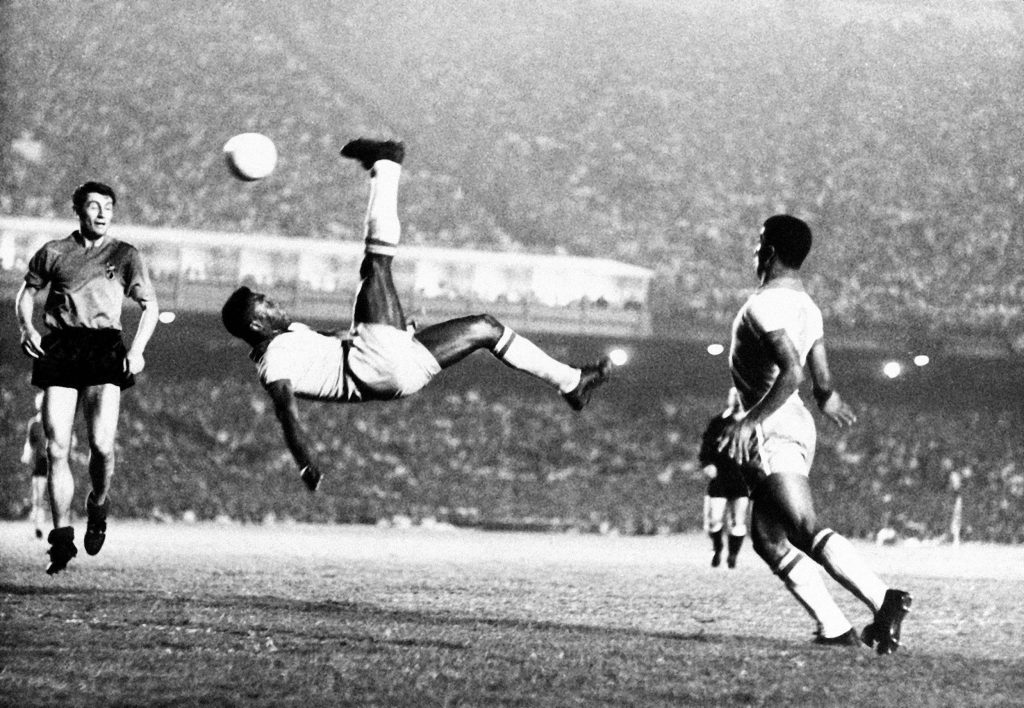 Pele: One of a Kind
At the international level, there's no debate. The information is there for all to see: Pele scored 77 times in 92 Brazil national team matches, including a dozen in the World Cup.

It started with his maiden goal for Brazil on July 7, 1957, against Argentina in a Roca Cup match in Rio de Janeiro. He played his final match for Brazil in 1971. In between, the stuff of legends defined his role on the national team, aka the Selecao.

At age 17, he was an instrumental force for Brazil in its World Cup-winning campaign in Sweden in 1958. The teenager thrived under pressure, including registering the lone goal against Wales in the quarterfinals, a hat trick in a 5-2 win over France in the semifinals and two more goals in a 5-2 triumph over Sweden in the final.

World Cup glory followed for Pele and Brazil in 1962 and 1970.
Read the full story on SportsLook.


Author: Ed Odeven
Follow Ed on JAPAN Forward's [Japan Sports Notebook] here on Sundays, in [Odds and Evens] here during the week, and Twitter @ed_odeven, and find him on JAPAN Forward's dedicated sports website, SportsLook.