Predictions 2023: Nagasaki City Hopes to Show Joe Biden the Meaning of War and Peace
Terrible memories of the atomic bombing endure yet predictions are that Japan's national strategy of vigorous diplomacy will show the way to reconciliation.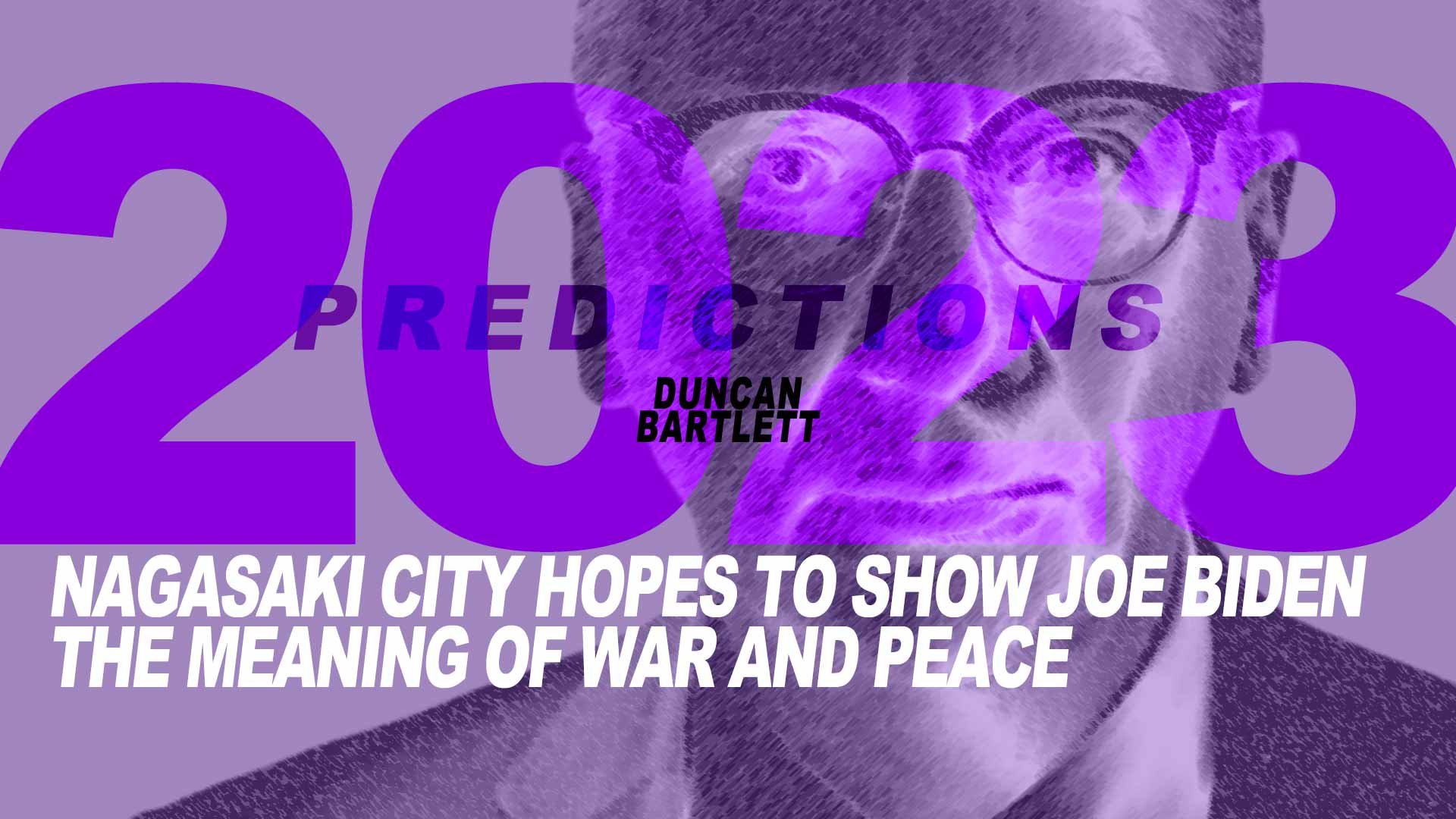 No president of the United States has ever traveled from Hiroshima to Nagasaki. That may change in the spring of 2023, predictions suggest, if Joe Biden flies to both cities on Air Force One.
The president will be able to view memorials to the atom bomb victims. Roughly 70,000 to 135,000 people died in Hiroshima and 60,000 to 80,000 people died in Nagasaki, both from acute exposure to the blasts and from long-term side effects of radiation, according to estimates.
Japanese Prime Minister Fumio Kishida intends to discuss the plans for this historic trip with Mr Biden when the two leaders meet Washington on January 13.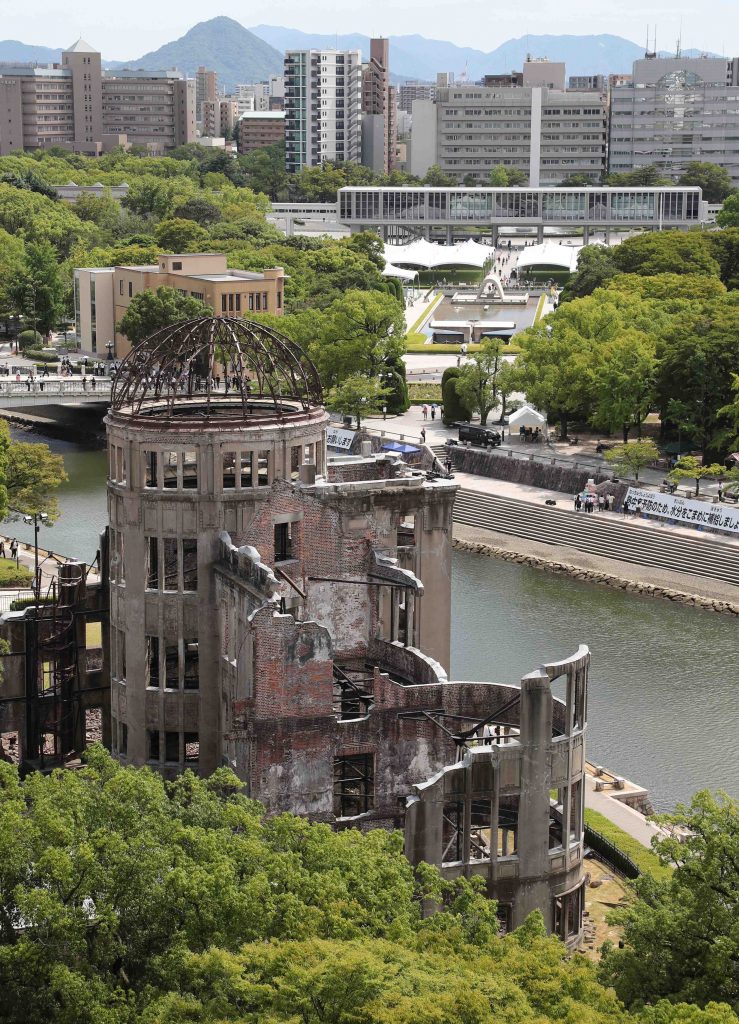 As Hiroshima Hosts the G7
In my view, the trip to Hiroshima will almost certainly go ahead. Mr Biden has long been scheduled to attend the G7 summit in that city, hosted by Mr Kishida, between May 19 and 21.
A trip to Nagasaki could come before or after that event. It will depend upon the support of the US State Department, which takes the lead on foreign affairs. Its key goal in the Indo-Pacific is to maintain a strong set of friendships and alliances to counter China.
A visit to Nagasaki by Mr Biden would reinforce the long-term reconciliation between the nations. This process included a historic visit to Hiroshima by President Barack Obama in 2016, hosted by the late prime minister, Shinzo Abe.
At the time, Mr Obama made an important point. Since the Second World War and the US Occupation, he noted, "the United States and Japan forged not only an alliance, but a friendship that has won far more for our people than we could ever claim through war."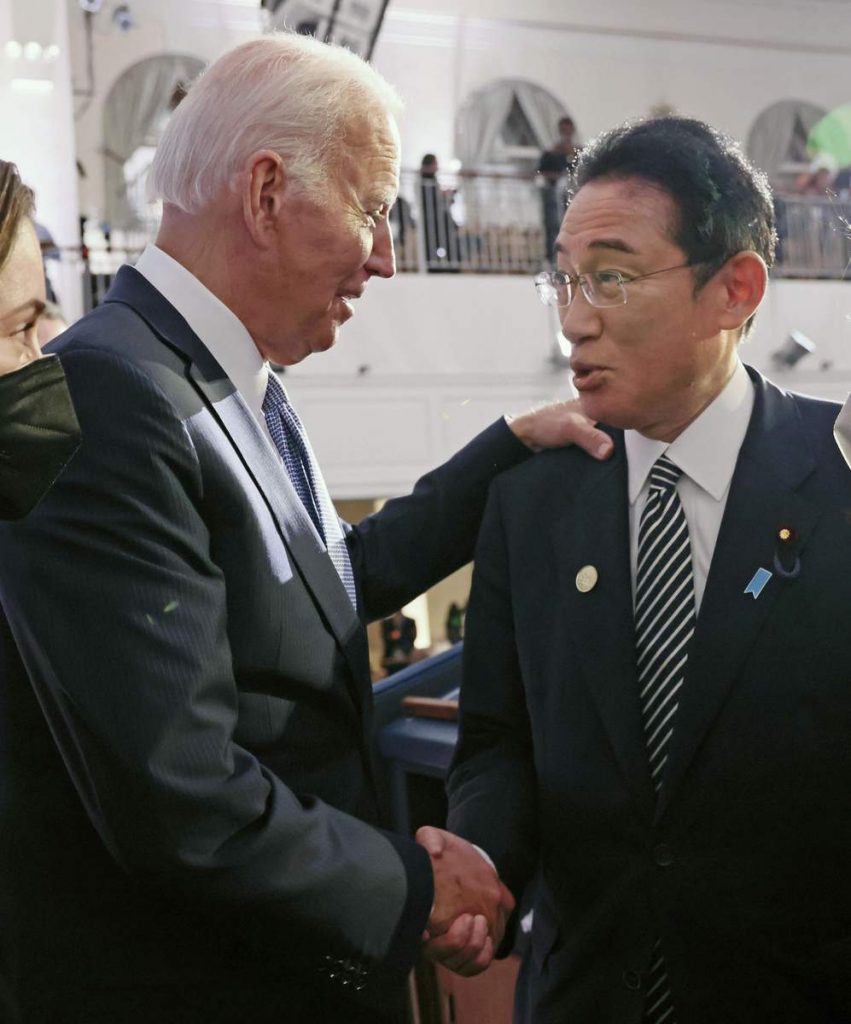 Predictions: A Cornerstone Alliance
Japan's national security strategy, published at the end of 2022, states that "the Japan-US Alliance, including the provision of extended deterrence, will remain the cornerstone of Japan's national security policy."
The document notes that "as a peace-loving nation, Japan will adhere to the basic policy of maintaining an exclusively national defense-oriented policy, not becoming a military power that poses a threat to other countries."
It also makes the significant point that Japan intends to pursue its national security objectives through "vigorous diplomacy".
An event in Nagasaki involving President Biden would be a striking example of such diplomacy in action. Mr Biden - a devout Catholic - would be able to visit Urakami Cathedral. This is the religious site which was destroyed by the atomic bomb and later rebuilt.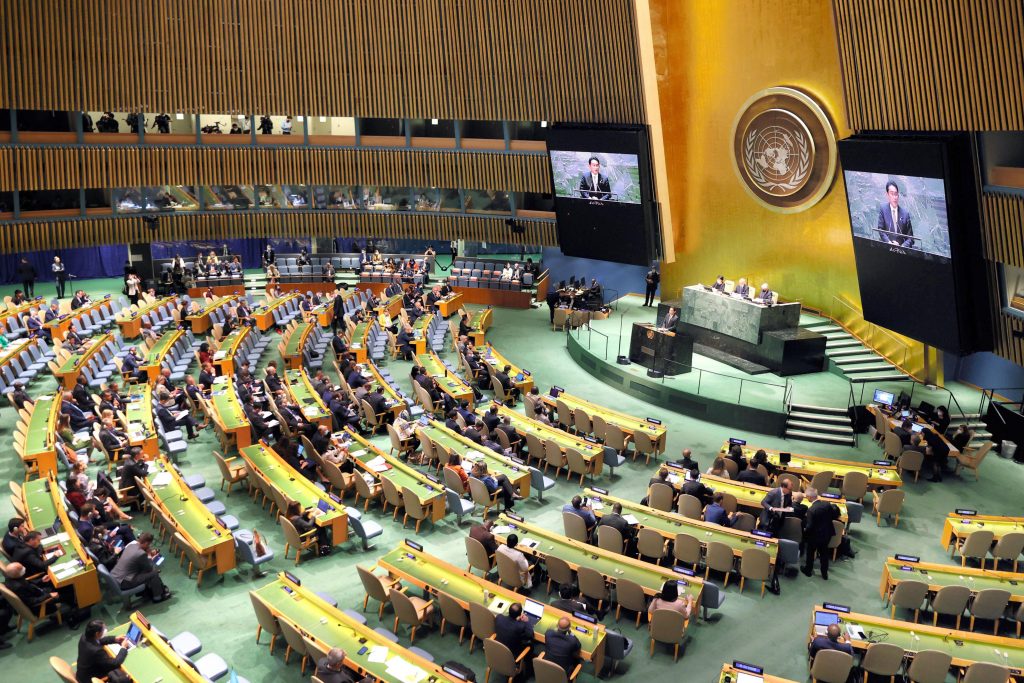 Predictions: The 'No Nukes' pledge
The recently updated national security strategy also contains a solemn pledge to uphold three non-nuclear principles. Those are not possessing, not producing and not permitting the introduction of nuclear weapons. This is in line with Japan's constitution.
I am certain that Prime Minister Kishida will repeat those promises in his home city of Hiroshima in May. The message will be particularly powerful when he delivers it as he stands alongside the leaders of nuclear-armed powers. Among them are the United States, France and Great Britain.
Vladimir Putin's threat to use nuclear weapons was raised by Prime Minister Kishida at the United Nations in September 2022. UN Secretary General António Guterres responded this way:
The era of nuclear blackmail must end. The idea that any country could fight and win a nuclear war is deranged. Any use of a nuclear weapon would incite a humanitarian Armageddon. We need to step back.
Mr Guterres indicated his support for Prime Minister Kishida's ambition to achieve the total elimination of nuclear weapons. He also concurred with Mr Kishida's warning about the nuclear threat and missile launches on the Korean Peninsula. Those, he said, are a "clear and serious challenge to the international community and can never be overlooked."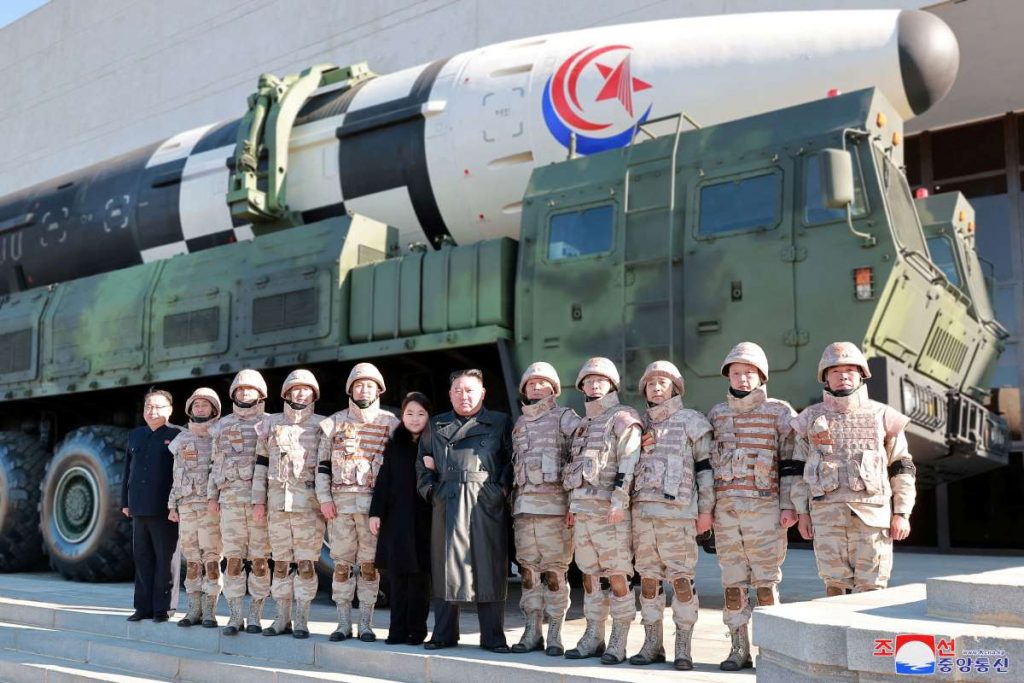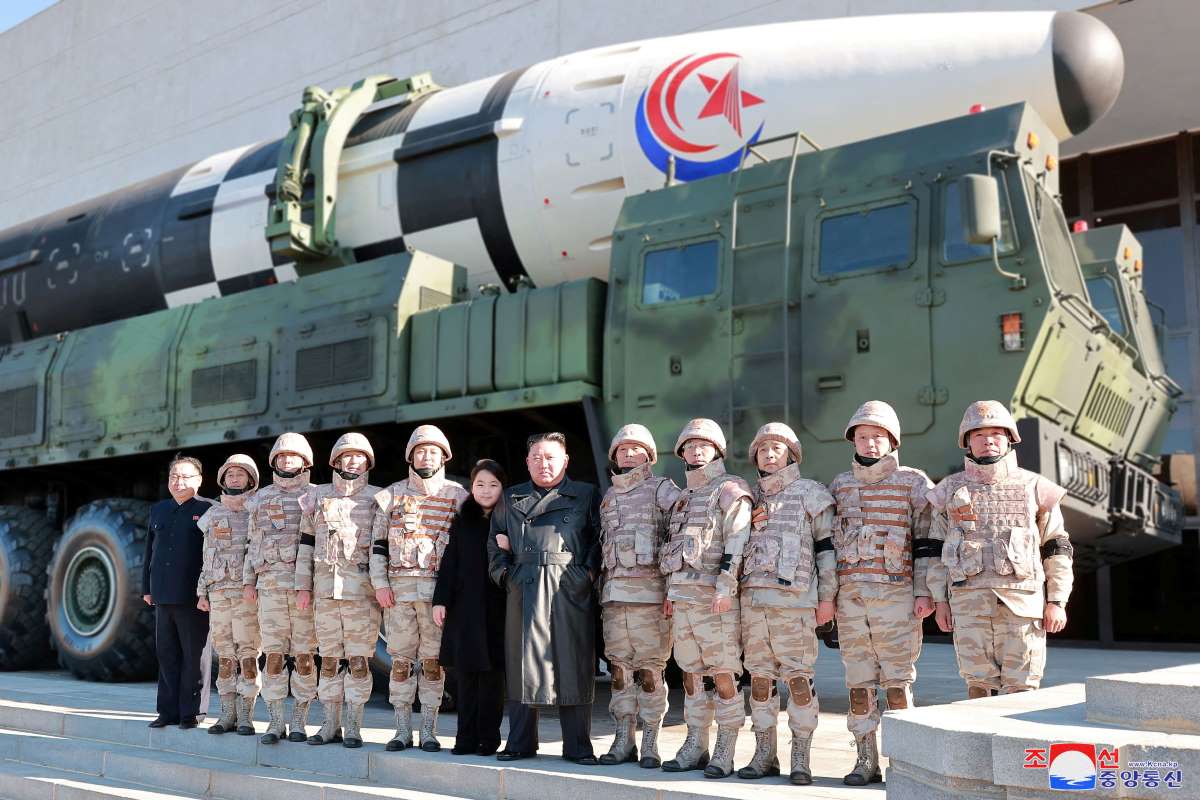 Predictions: The North Korean Threat
In 2022, North Korean leader Kim Jong Un declared that North Korea had become a nuclear weapons state and that its weapons were here to stay. It fired more missiles than ever before in a single year.
In the photos released on the first day of 2023, Kim was shown inspecting facilities for missiles while holding the hand of his daughter, Ju Ae. The locations visited are believed to be capable of carrying nuclear warheads ― the Hwasong-12 and KN-23.
"The pictures can be interpreted as the public message that Kim Ju Ae is the heir apparent." This was the assessment according to Cheong Seong Chang. He is a senior analyst on North Korea at the think tank, the Sejong Institute. "At this stage, she is receiving training. Once officially appointed, she would rule the North with Kim and be given access to the nuclear button," Mr Cheong told The Korea Times.
This dangerous scenario is a matter of deep concern to Japan, its G7 partners and to the United States.
The BBC's Seoul correspondent, Jean Mackenzie believes Kim's priority for 2023 is to "exponentially increase" the production of nuclear weapons. These include the mass production of smaller, tactical nuclear weapons. Those, it should be noted, could be used to fight a war against South Korea.
I expect that Mr Biden will fly to Seoul in May at around the time of the G7 summit in the spring. American troops based in South Korea would surely welcome a morale-boosting talk from their Commander-in-Chief.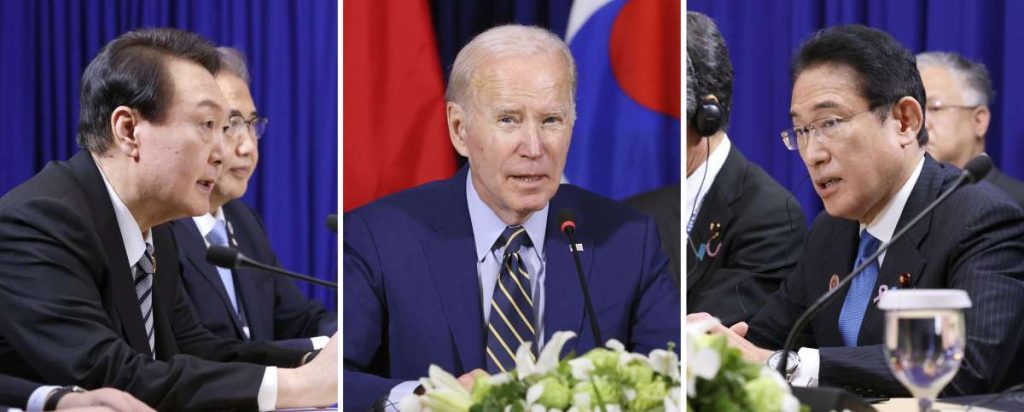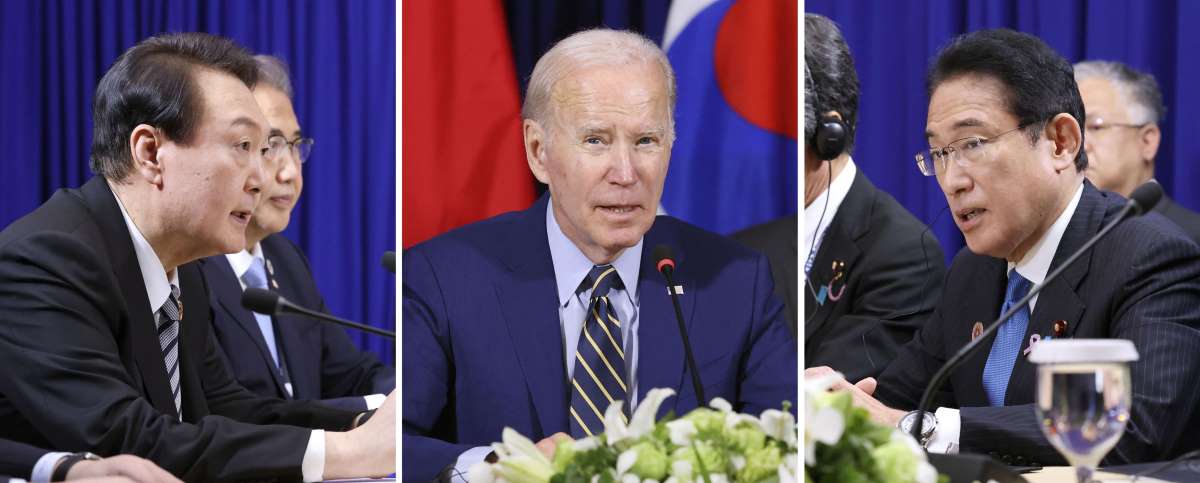 Predictions: US, Japan and South Korea
Mr Biden will also be able to discuss defense and security with South Korea's President, Yoon Suk-yeol. The United States welcomed a meeting between Mr Yoon and Prime Minister Kishida, which took place in New York in September 2022, on the sidelines of the United Nations General Assembly.
Washington will encourage further dialogue between Mr Yoon and Mr Kishida, with all sides hoping to convince North Korea to abandon its nuclear weapons, and any other weapons of mass destruction.


RELATED:
Author: Duncan Bartlett
Read other articles and essays by regular JAPAN Forward contributor Mr Duncan Bartlett on our website.