[ODDS and EVENS] Sara Takanashi Regains Mojo, Soars to Back-to-Back Victories
Takanashi fell in love with ski jumping the first time she tried it. "I found it was really fun when I jumped. I enjoyed flying like a bird," she once said.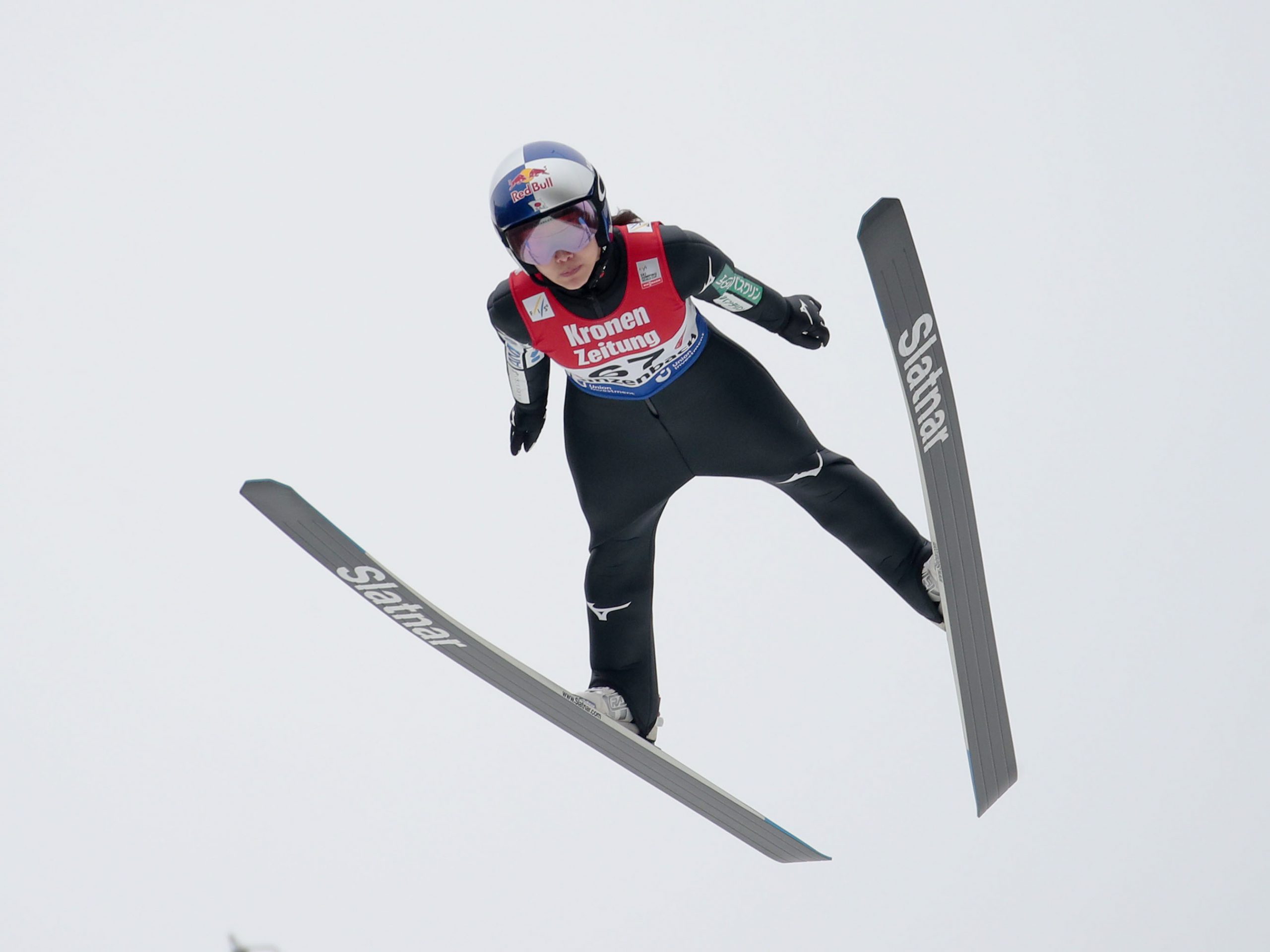 ~~
When ski jumper Sara Takanashi is performing at her best, she's one of the premier practitioners of her profession.
When she's not, the results can be uneven, inconsistent, ordinary.
Last weekend, Takanashi delivered a bold reminder of what she's capable of accomplishing when everything goes according to plan. What happened? Back-to-back wins in Hinzenbach, Austria.
The victorious results on Saturday, February 6 and Sunday, February 7 occurred after the 24-year-old's weekend was interrupted by a somewhat bizarre incident on the opening day of the Fédération Internationale de Ski (FIS) World Cup stop in the Austrian city, a violation enforced when she was leading the field.
Summarizing an explanation from Tomoharu Yokokawa, who coaches Takanashi, Kyodo News summed up her snafu this way: "She was wearing the same suit as during qualification but the size at her thigh was adjudged to have been fractionally over the regulation."
A day later the incident was old news. Takanashi went back to work. She was focused on the unique set of skills that appear on her glistening CV.
Such as?
Soaring through the air like a bird for as long as possible and landing with a graceful descent like a small airplane. Twin skills that add up to precious points on the World Cup circuit.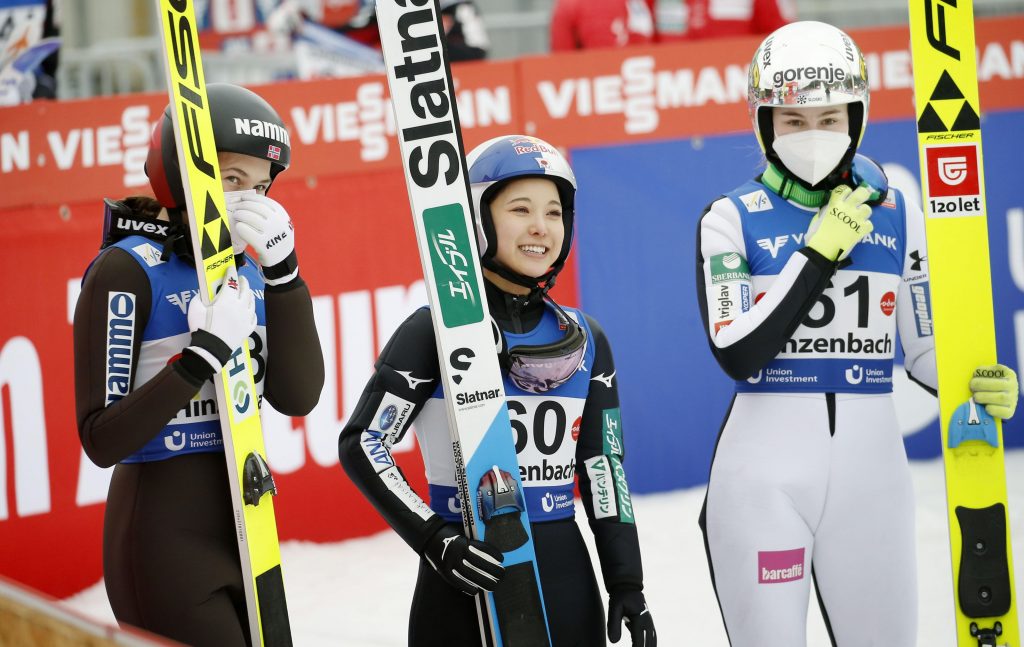 In winning the February 6 event, Takanashi edged Slovenia's Nika Kriznar by 0.4 points. She successfully executed two 90-meter jumps and surpassed Kriznar on the second jump.
Initially, Takanashi had taken a commanding lead of more than 121 points before needing another top jump to wrap up her day's work.
"Honestly I'm really happy with this," Takanashi said, according to Kyodo News. "My regrets [over disqualification] gave me a boost."
A day later, Takanashi completed jumps of 89 and 92.5 meters to amass 234.1 points, with Kriznar taking the runner-up spot with 231 points and landing the second-best jump of the day (90 meters).
Through February 8, Takanashi is third in the current World Cup women's standings with 426 points, trailing Kriznar (451) and Austria's Marita Kramer (460). Japan's Nozomi Maruyama (126 points) and Yuki Ito (117) are in 14th and 15th place, respectively.


A Remarkably Successful Career
Takanashi, a four-time overall World Cup champion (2013, 2014, '16 and '17), has mastered the intricacies of the difficult process quite well over the years. She became the first woman to have 100 World Cup podium finishes (the number is now an all-time high of 104).
In 152 career starts on the World Cup circuit, she is No. 1 on the all-time win list (59).
That's a pretty impressive success rate (38.8%) in an individual sport that nobody can conclude is at the lower echelon of any easy-to-difficult scale.
While Takanashi's overall success is one of the big stories of women's ski jumping over the past decade, stringing together wins has not been particularly easy for her.
Consider: For Takanashi, last weekend's consecutive triumphs marked the first time that has occurred on the World Cup circuit since March 24-25, 2018, in Oberstdorf, Germany. Those wins came after a 13-month victory drought, and she became the winningest ski jumper in the history of the World Cup circuit with her first triumph of the weekend. See highlights here. (Austrian Gregor Schlierenzauer remains No. 1 among male ski jumpers with 53 World Cup wins.)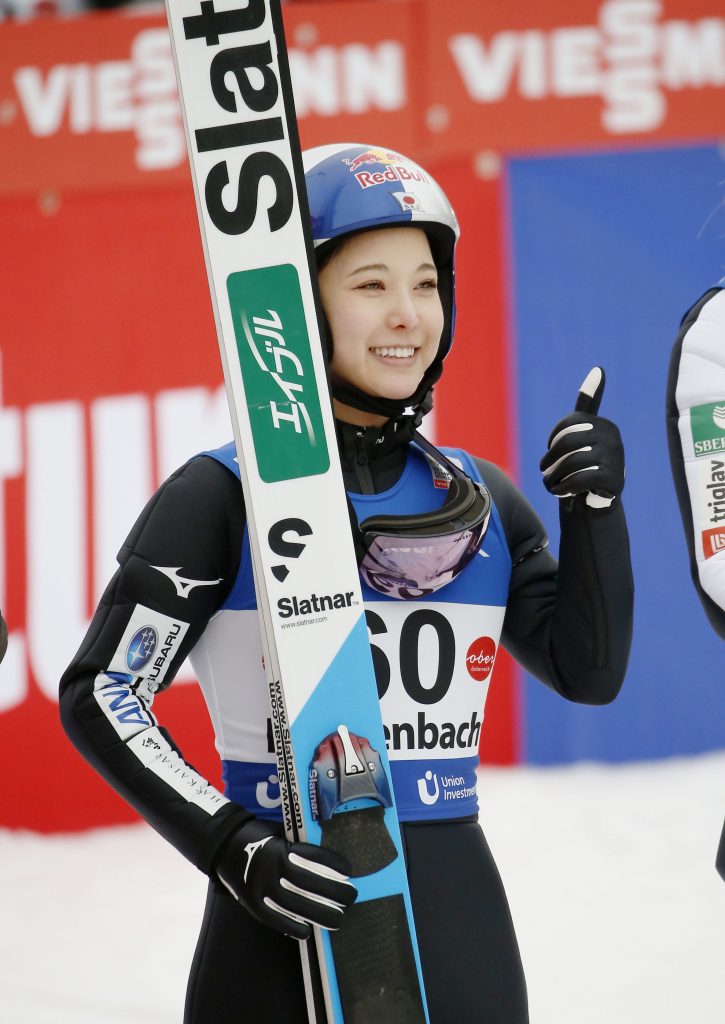 Nearly three years is a long time for anything in our hyper-connected, fast-paced contemporary word.
Heck, three years in pro sports is nearly an epoch nowadays.
That said, Takanashi's rise to stardom in ski jumping came at the opportune time. The first Winter Olympics to include women's ski jumping were the 2014 Sochi Games. She finished fourth overall, then improved to a bronze-medal performance at the 2018 Pyeongchang Games.
The Sochi experience motivated Takanashi to seek ways to continue improving early in her career.
"I wanted the gold but I just wasn't able to get it, which perhaps means that I haven't matured enough yet to win this title," Takanashi was quoted as saying in a profile story posted on Olympic.org. "I get support from so many people and it really motivates me to keep pushing on and trying to improve."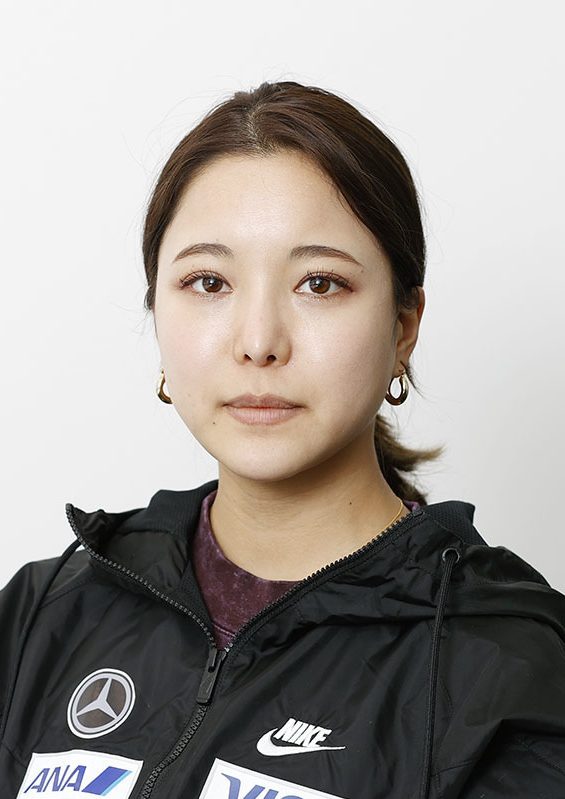 In between the two Olympiads, Takanashi solidified her ski-jumping skills and became a fixture on the podium at the completion of competitions.
By doing so, she demonstrated what she discovered years earlier as a 13-year-old debutante on the global circuit. "I found it was really fun when I jumped. I enjoyed flying like a bird," Takanashi said at the time.
In the summer of 1992, I visited Lake Placid, New York, site of the 1980 Winter Olympics. While exploring the town with my father and younger brother, we stopped by the Olympic Jumping Complex, where fake snow flooded the surrounding area, and elite athletes participated in off-season training. The exhilaration of watching the athletes descend the ramp before flying off past us left a big impression on me.
Like slam-dunk artists Julius Erving, Michael Jordan and Kobe Bryant in yesteryear on the basketball court, and current high-rising flyers such as NBA stars LeBron James, Giannis Antetokounmpo and Jayson Tatum, their defiance of gravity is an important skill.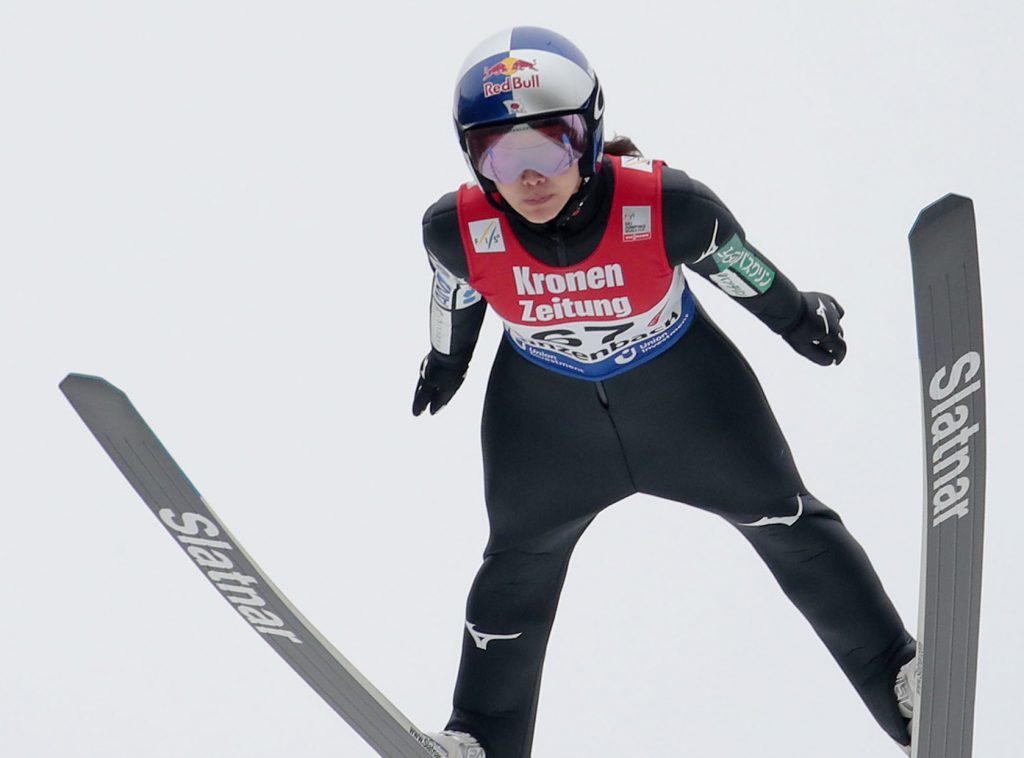 Big Meet Coming Up
With positive momentum from her consecutive wins last weekend, Takanashi has brandished her credentials while reminding everyone that she's still a force to be reckoned with on the global stage. Now, she looks forward to the year's marquee meet, the FIS Nordic World Ski Championships, in Oberstdorf, Germany. Training sessions begin on February 23.
After her second victory in Austria last weekend, Takanashi noted that it provided a good test for her.
"The wind conditions were tough but the wind helped me," the Hokkaido Prefecture native told reporters. "I demonstrated some good technique this time, so I'll do my best."


Author: Ed Odeven

Follow Ed on JAPAN Forward's [Japan Sports Notebook] here on Sundays, in [Odds and Evens] here during the week, and Twitter @ed_odeven.