[ODDS and EVENS] Seiya Suzuki Earns Exciting Opportunity on Baseball's Biggest Stage
After six consecutive banner seasons for the Hiroshima Carp, the 27-year-old outfielder moves to the Chicago Cubs for the next chapter of his career.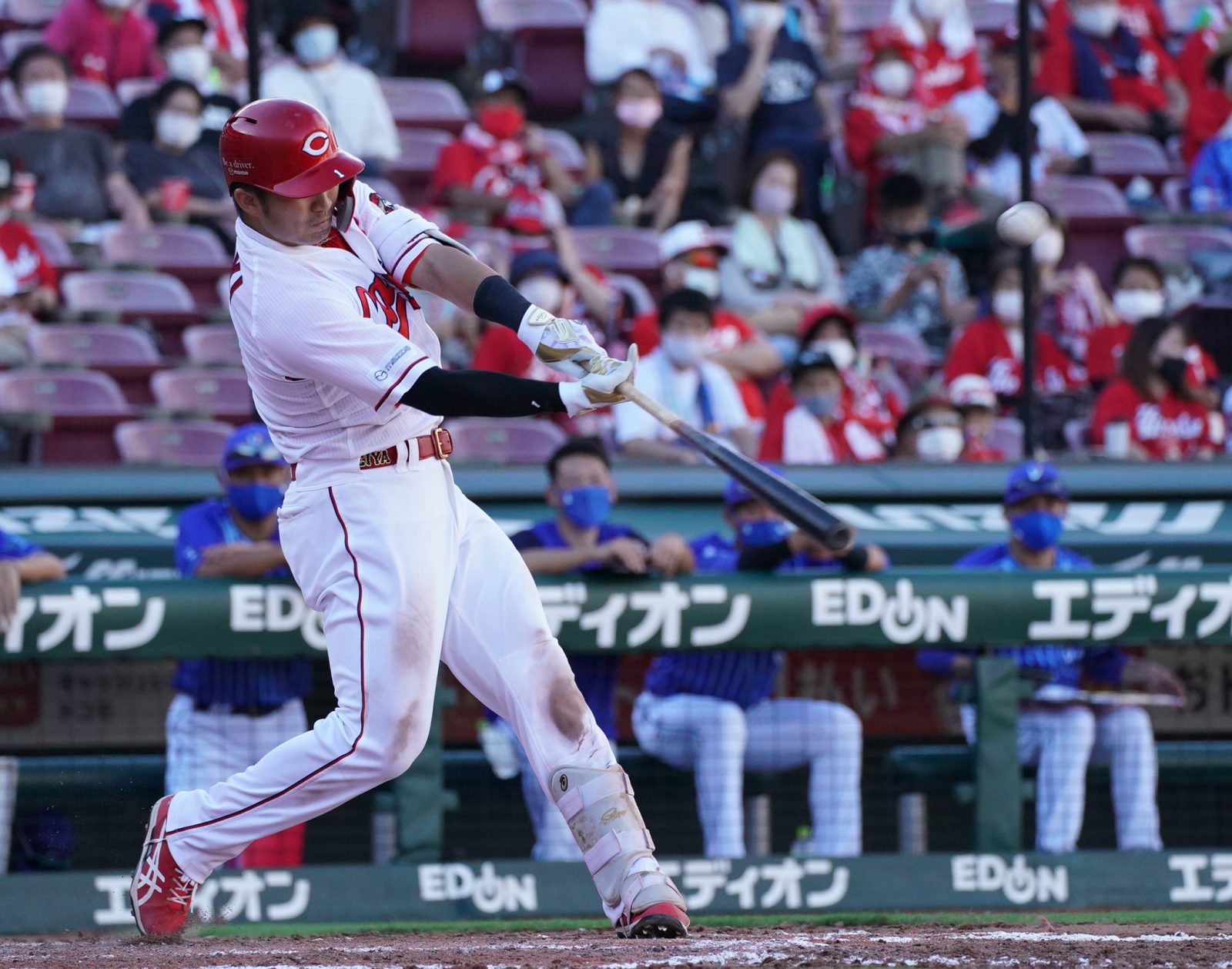 ~~
Seiya Suzuki's glistening résumé highlights a slew of major accomplishments from his nine seasons in a Hiroshima Carp uniform.
He played his first game for the NPB's Pacific League club as a 19-year-old. He grew into one of Japanese baseball's premier players over the next several seasons.

Everyone expected Suzuki to produce gaudy statistics at the plate, and he didn't disappoint.

Year after year, he delivered: a career .315 batting average, 937 hits in 902 NPB games, including 182 doubles and 182 home runs.
And now he's ready for a new challenge: testing his abilities against the world's best players in Major League Baseball. The Chicago Cubs will shell out $85 million USD (¥10.08 billion JPY) over five seasons for Suzuki and pay a $14.6 million posting fee to the Carp in a big acquisition that's making major headlines on both sides of the Pacific Ocean this week.

Big-time sports executives and managers (or head coaches) are known to treat pending deals as something akin to national security. So it was hardly surprising that Cubs manager David Ross spoke about Suzuki's move to the Windy City club as an intriguing possibility.
"The rumors are exciting, right? All that stuff is good to see and hear," Ross said. "We'll wait until things are official. But, yeah, the player has a unique skillset that I think is valued in Major League Baseball. A lot of teams are after him, so the fact that our name is on the top of the rumor mill, that's exciting."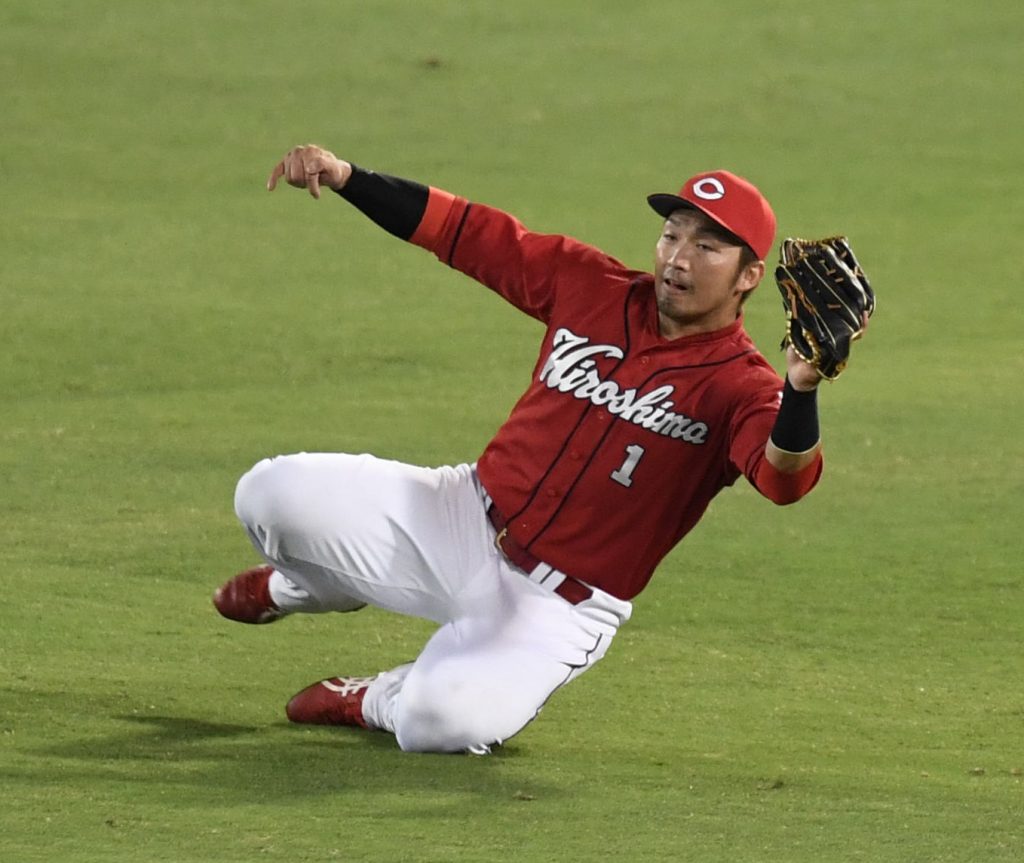 The Cubs went 71-91 in 2021, and right fielder Jason Heyward's offensive productivity has been mediocre since signing an eight-year, $184 million deal before the 2016 season. Heyward, an excellent defensive outfielder, has hit more than 20 homers (21 in 2019) only once since joining the Cubs. He's hit .270 or better in only one season (.270 in 2018).

Last season, Heyward, now 32, batted a career-worst .214 with eight homers and 30 RBIs in 104 games.
There's talk within the Cubs organization of moving Heyward to center field, making way for Suzuki in right field. Suzuki could also be in direct competition with Heyward for the starting job in right during spring training.

Is Suzuki a good fit for the Cubs?

Ross, who is entering his third season at the helm, believes so, expressing the opinion that the Tokyo native is a consummate professional.
"That guy wants to win and will do anything possible for the team," Chicago's dugout boss was quoted as saying by MLB.com reporter Jordan Bastian on Twitter. "I've never been around somebody more pro than he is."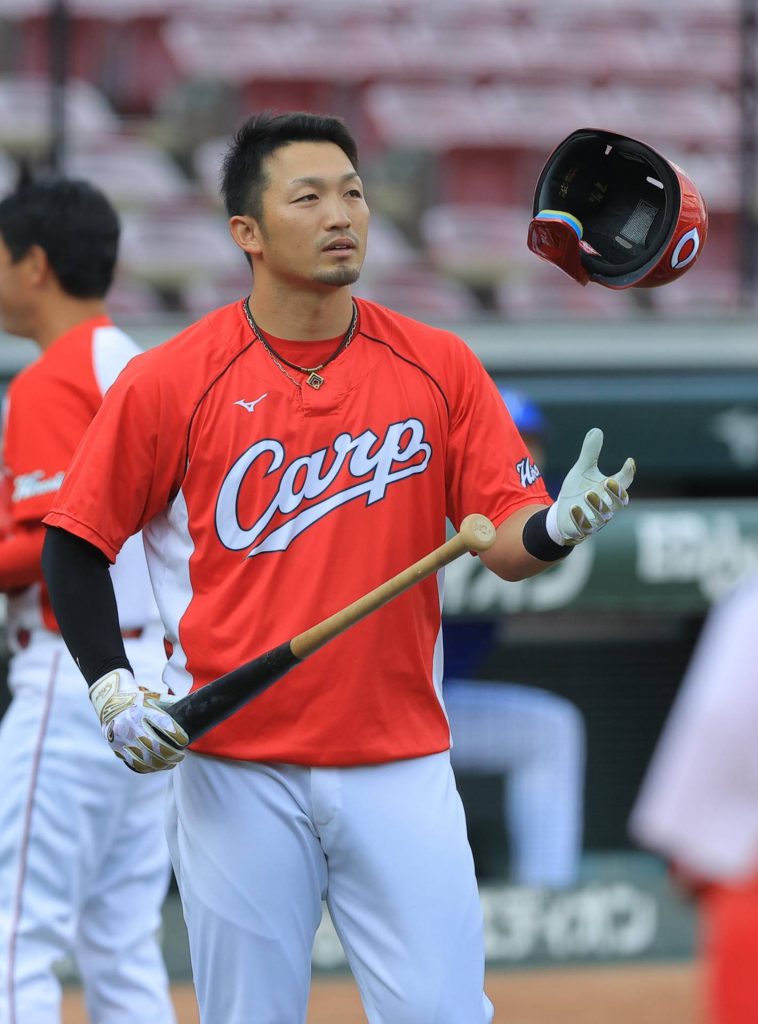 Patience at the Plate
Suzuki's long track record is impressive. As noted above, he's a terrific hitter, and his patience at the plate is also what sets him apart from some power hitters who swing at everything.

Last October, Tom Musa detailed Suzuki's all-around skills in an article posted at prospectslive.com. Suzuki's penchant for battling with pitchers, often extending at-bats to draw walks, was one of the key points that Musa made.

Suzuki finished with 87 walks, 88 strikeouts and a career-best 38 homers in 2021. He also had a .300 or better batting average, a key benchmark for hitting excellence, for the sixth consecutive season.

At the time of publishing (October 22, 2021), Musa's article noted that 13 of Suzuki's 77 base on balls last season were on 3-0 counts, 20 on 3-1 and 44 on full counts.

"Suzuki likes to work deep into counts, lately offering cuts early in the ABs and working his way back," Musa observed. "Countless times I've watched him get to 0-2 all to fight his way back to get a walk."
In addition to his exceptional bat speed, Suzuki's on-base percentage is indicative of his sensational career to date. Since 2016, his first season as an every-day player, Suzuki's OBP season numbers in order are as follows: .404, .389, .439, .453, .409 and .433.
A six-time NPB Best Nine selection and five-time Golden Glove Award winner, Suzuki helped lead the Carp to a Japan Series appearance in 2016, the franchise's first since 1991. Hiroshima lost the title series in six games to the Hokkaido Nippon Ham Fighters.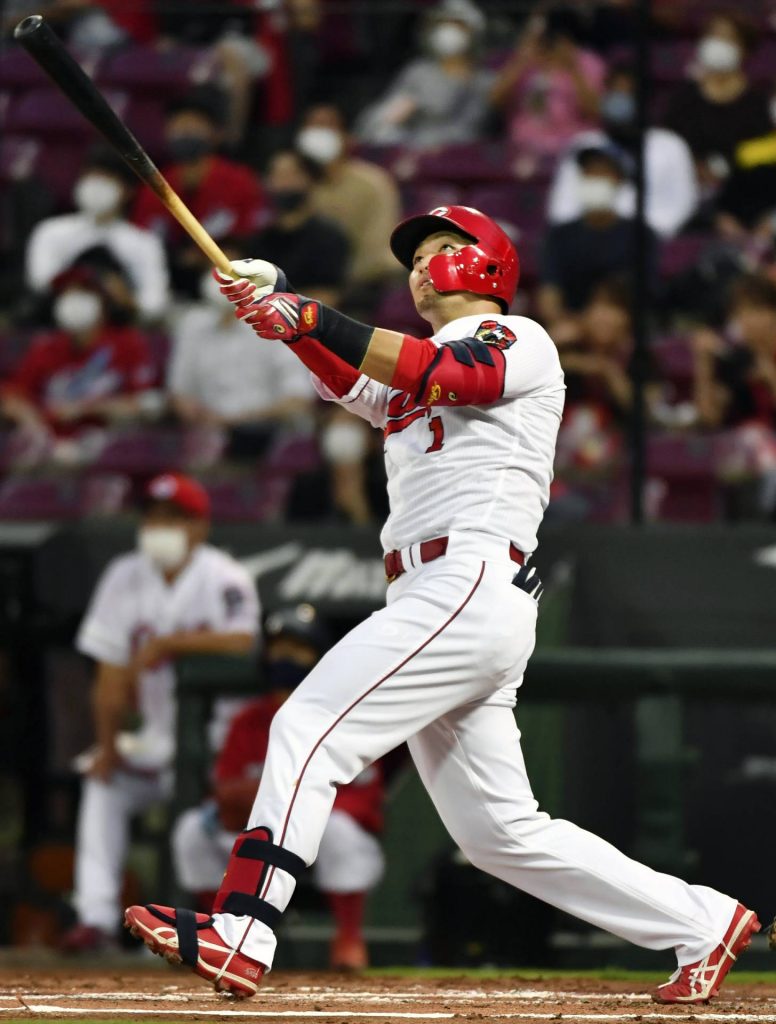 Hungry to Succeed in MLB
Suzuki is entering his prime as a baseball player. He's already experienced the thrill of winning a baseball gold medal as one of Samurai Japan's marquee players at the Tokyo Olympics last summer.
He's witnessed the excitement generated by players of his generation making the move to the major leagues, including Shohei Ohtani, who was born in the same summer (1994) as Suzuki.
Spring training will provide the first glimpse of how the former Carp fits into the Cubs lineup, and the coming season will give us a more vivid picture of whether Suzuki will be a bona-fide MLB star, or a player who can't live up to expectations. Kosuke Fukudome is the prime example of a Japanese position player who fell way short of expectations during his MLB years (2008-12, including three-plus seasons with the Cubs at the outset, before returning to NPB).
Former Carp pitcher Jay Jackson, Suzuki's teammate from 2016-18, said the Japanese slugger has the skills to shine in MLB.
"He is an unbelievable talent," Jackson, who now pitches for the Atlanta Braves, was quoted as saying by The Athletic in 2021. "Even when he was so raw, you could see it: the arm, the quickness that he has, the power that he has, the stroke that he has. His eye was getting better and better and you saw just the plate discipline getting there. If he gets with the coaches over here, with the way they use analytics, I think he'll be good. He'll be really good."
Suzuki appears to appreciate the positive viewpoints that many within baseball circles have professed about him.

But in the grand scheme of things he looks at his body of work entering 2021 as a stepping stone to even greater things. Staying humble and continuing to grind each day is key, according to Suzuki.

"I can't really praise myself that much because I feel I can get even better as a player," Suzuki told The Athletic. "But I feel I'm good at being disciplined at the plate, and not just hitting home runs but also getting on base and being a contact hitter as well. And also running the bases. I feel like I'm an all-around type of player."


Author: Ed Odeven
Follow Ed on JAPAN Forward's [Japan Sports Notebook] here on Sundays, in [Odds and Evens] here during the week, and Twitter @ed_odeven, and find him on JAPAN Forward's dedicated sports website, SportsLook.