[ODDS and EVENS] Sports Stars Remind Us of the Power of Chasing Dreams
Well-known athletes Hidetoshi Nakata, Kei Nishikori, Keijuro Matsui and Hiromi Matsunaga and visionary coach Mototaka Kohama provide vivid examples of this strong motivational force.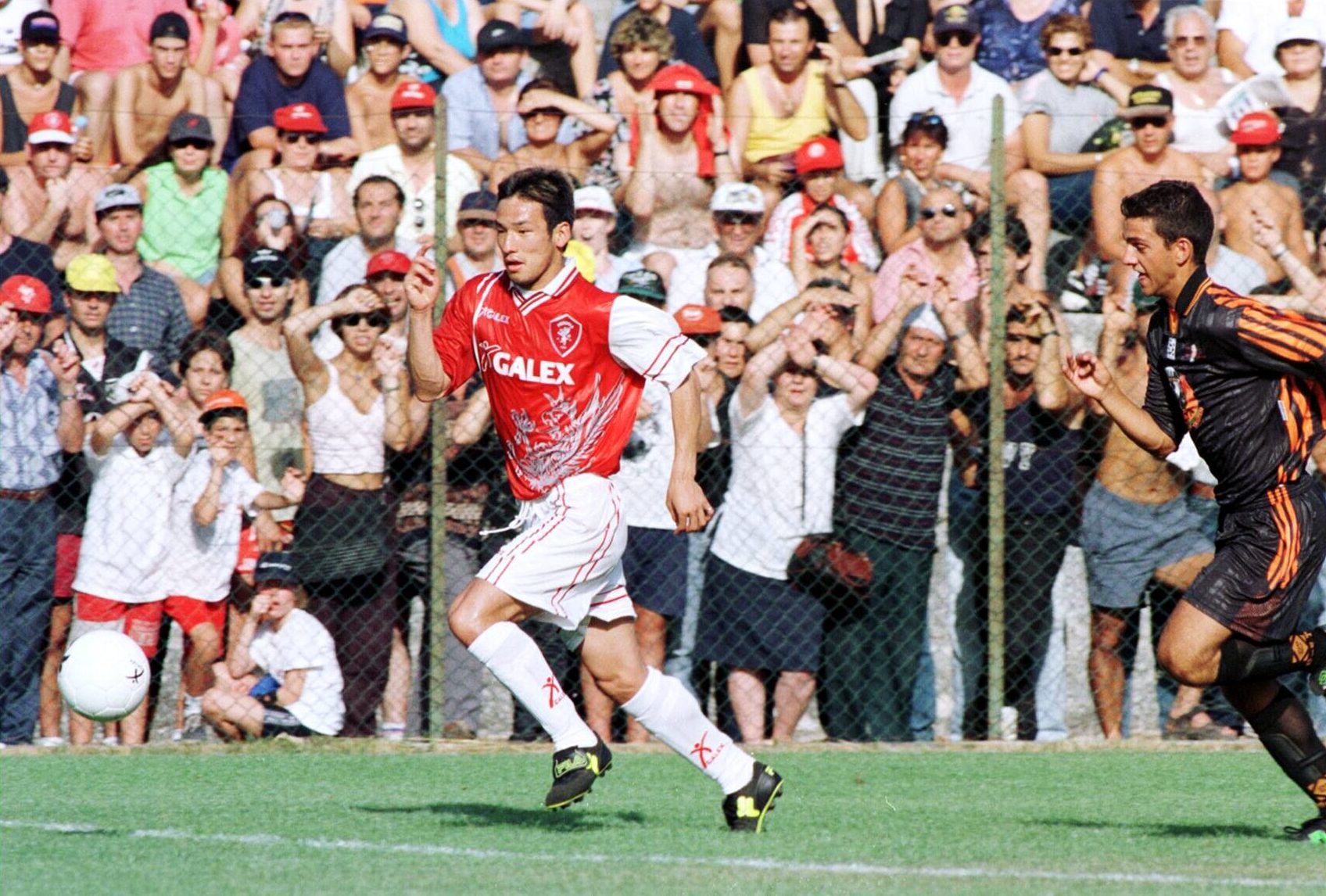 ~~
Nobody ever accused Muhammad Ali of lacking ambition. His goals were always super-sized.
So it's only fitting that one of his most revealing quotes illuminates how he viewed one of the most mystical aspects of life.
"If your dreams don't scare you, they aren't big enough," Ali once said.
I have been thinking about this quintessential Ali aphorism the past few days and plugging in a few names from the world of sports to see how it fits into the story of their careers.
Hidetoshi Nakata, Kei Nishikori, Keijuro Matsui and Hiromi Matsunaga are among the numerous Japanese athletes that draw parallels to the legendary boxer's insights on dreams. Just think of the dozens of current pro baseball and soccer players now employed by overseas clubs. The common thread of their similar stories is this: The desire to test themselves against strong (or better) competition on the global stage.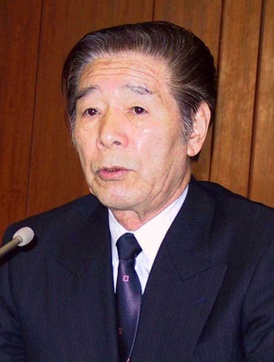 Kohama Set An Example
Decades before it was considered the thing to do, the late Mototaka Kohama, the godfather of Japanese basketball, recognized the value of expanding his knowledge of the sport beyond this nation's borders. This was in 1958. He traveled to the United States to see how the University of Kentucky men's basketball squad planted the seeds for success.
Specifically, the future Japan national team coach and ultra-successful JBL bench boss observed how the powerhouse program ran its day-to-day operations.
Two decades later, Kohama returned to the Kentucky campus to live and study the program's inner machinations for a year. This was in 1979, a year after Kentucky won the NCAA championship.
At the same time, he befriended future NBA head coach Dwane Casey, a former Wildcats player and young graduate assistant coach at the time. It was a valuable learning experience, and the two men remained close friends until Kohama's death in January 2017.
"He didn't speak great English at that time and I surely couldn't speak Japanese," Casey, then the Toronto Raptors head coach, told me in 2017. But from the start there was a chemistry/connection that we had. He loved Nat King Cole songs. He knew the words. I would always try to find genuine Japanese restaurants for him in Lexington.
"We would sit and diagram plays until the wee hours in the a.m.," the current Detroit Pistons bench boss said at the time.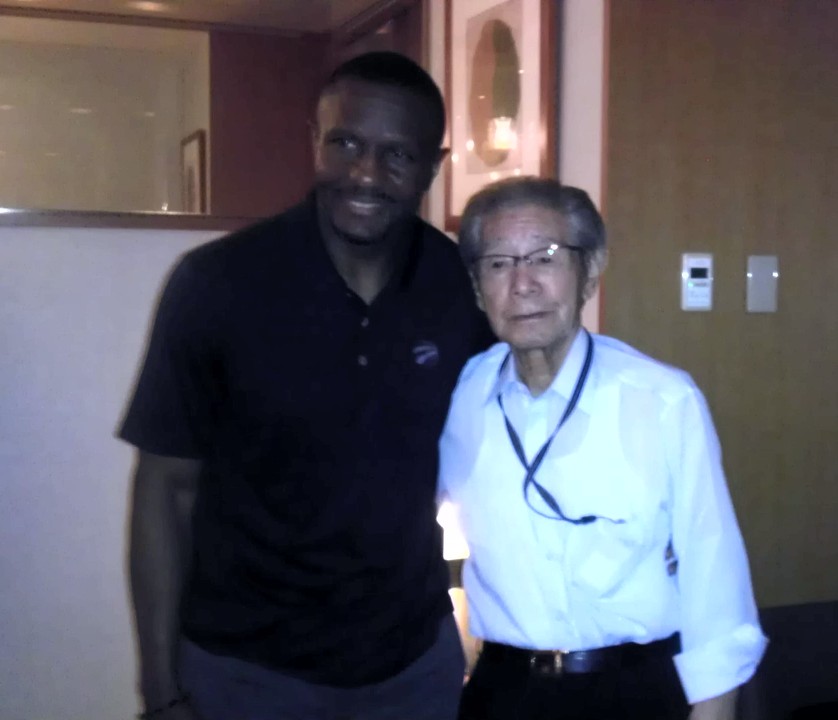 In an email exchange about Kohama's vast influence on the sport in Japan only days after Kohama died, Sadachika Yoshioka, a Japanese banking executive in London with close ties to the sport's movers and shakers in his native land, stated that he was impressed with Kohama's career path.
"In the late 1950s, when it was not long after World War II, he was a pioneer of Japanese basketball," Yoshioka wrote in an email. "Though it must have been hard to travel overseas for Japanese people at that time, (as a student) he went to the U.S. to learn from the University of Kentucky Wildcats in order to pursue what real basketball is.
"This reminds us of the importance of enthusiasm, as taking actions like this energizes those who are ambitious and helps (us) grow strongly. It is not an exaggeration to say that we owe his efforts for what Japanese basketball is today."
Kohama's example is brought up because it illustrates that his dreams were shared by Nakata, Nishikori, Matsui and Matsunaga. Although these athletes did not directly mention Kohama as they followed their own career paths, it is clear that they, too, wanted to be challenged.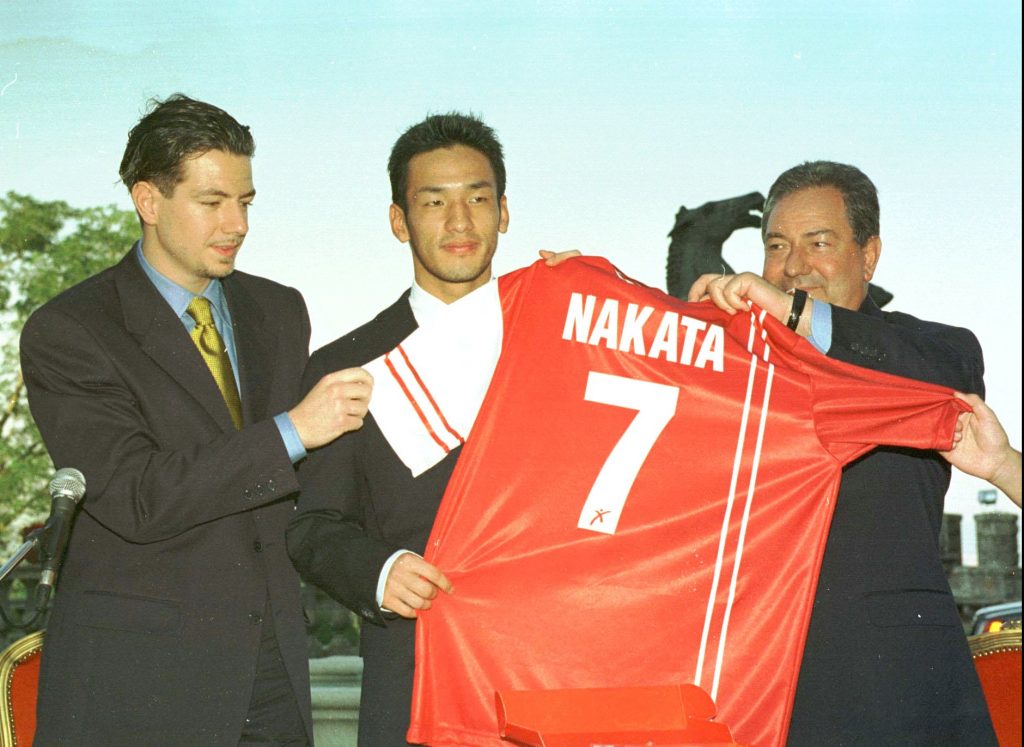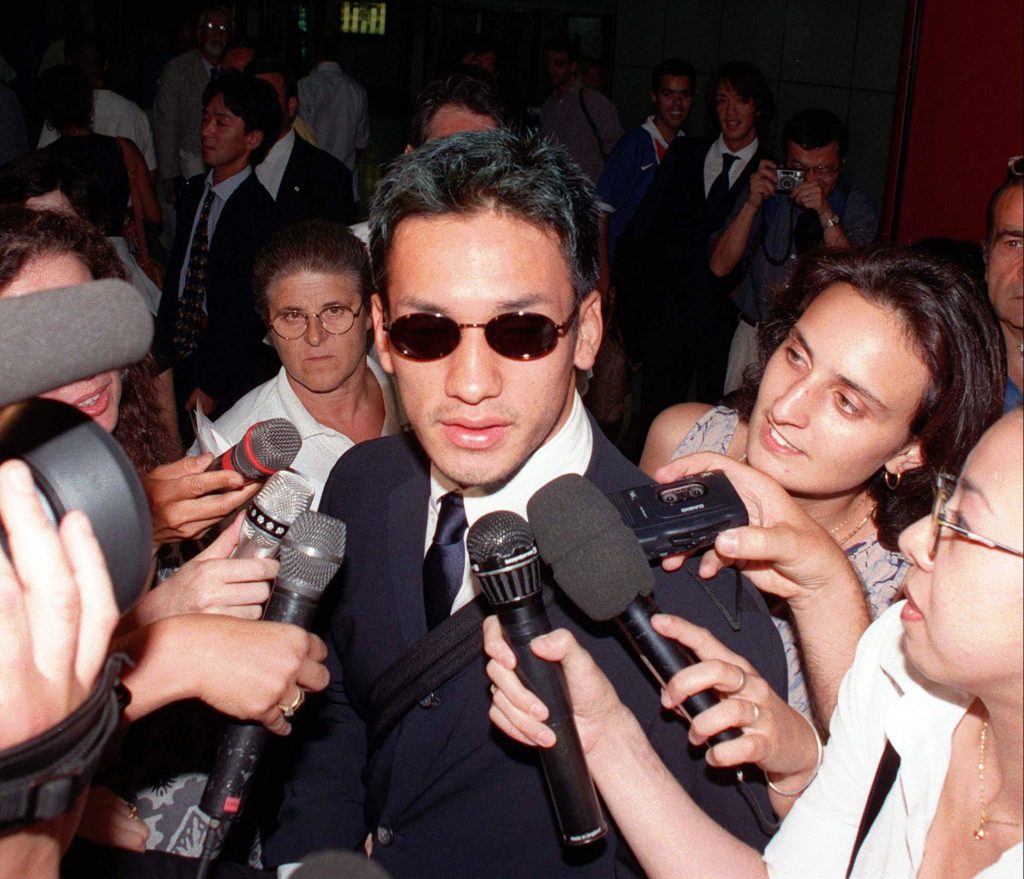 Soccer Icon's Move to Europe
Before it was fashionable for Japanese players to make the move overseas, Hidetoshi Nakata chased his dream on the soccer pitches of Europe.
While Kazuyoshi "King Kazu" Miura was the first Japanese to join a team in the Italian Serie A ー he signed with Genoa in 1994 and spent one season there ー Nakata had lasting power in the Serie A that extended beyond the pitch.
Watching Nakata play in matches throughout Italy became a hip thing to do for Japanese fans. And there were abundant opportunities. From the day he joined Perugia in 1998, the then-Japan national team captain had a long run in Italy, including stints with Roma, Parma, Bologna and Fiorentina over a successful seven-year span.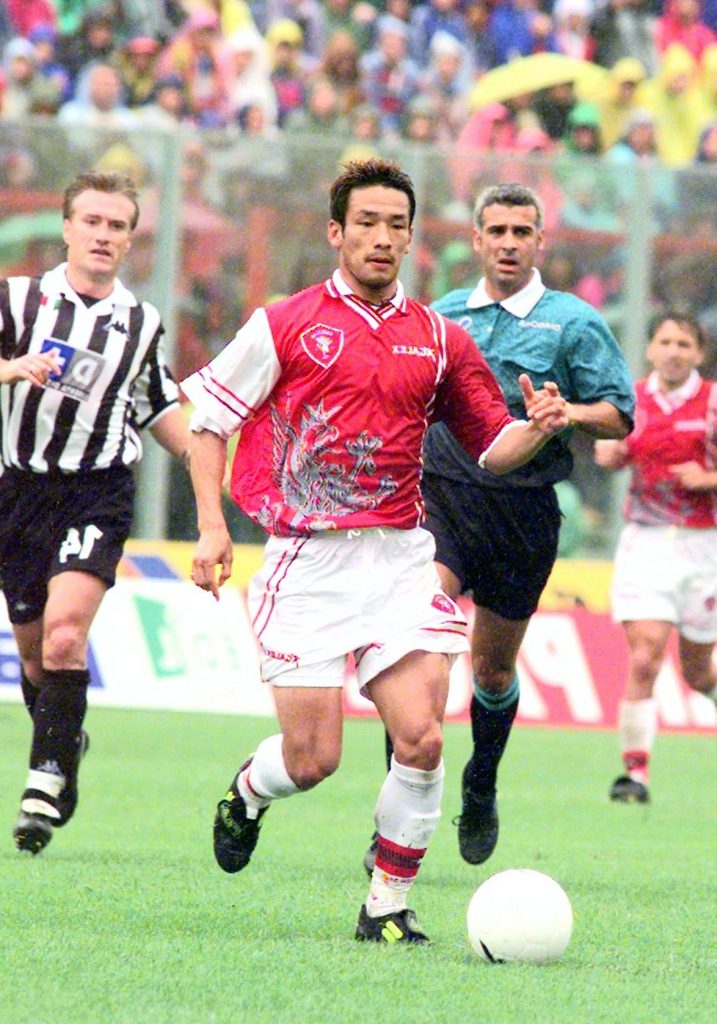 The midfielder, whose career began with Bellmare Hiratsuka in 1995, was a source of pride for Japanese.
"Professionals scoffed at the idea of a young Japanese punching his weight in one of the world's toughest leagues," The Guardian observed in 2001. "But merchandisers' jaws dropped when 5,000 of Nakata's compatriots made the trip to see his Serie A debut, and when Japanese tour operators promptly included a one-day package to the Umbrian capital as part of Italian holidays. That made for an average Japanese attendance of some 3,000 at Perugia games."
The British newspaper's retrospective viewpoint on Nakata added this revealing nugget of info years before website traffic became a normal measurement of a player's popularity: "Within months of his arrival in Italy, it became clear that Nakata represented an inspired dual investment. On the field, his combination of midfield vision, ball-winning edge and a rare goalscoring touch make him a class act. Off it, his status as a Japanese sporting superstar makes him a marketing man's dream with his website, www.nakata.net, registering 200,000 hits a day."
Nakata retired at 29 in 2006 after a season with the English Premier League's Bolton Wanderer. Since then he's been involved in a number of media, business and fashion ventures. Never a guy without ambition.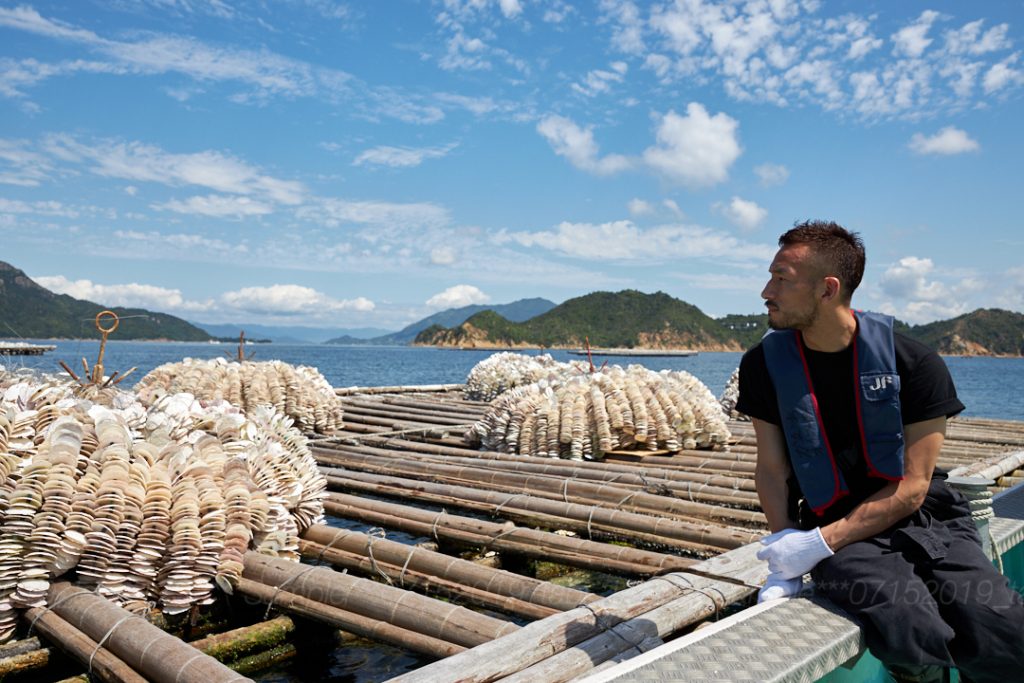 Nishikori Honed His Skills at IMG Academy
With obvious talent and potential, Kei Nishikori worked hard as a youth to develop his skills as a tennis player. Starting at age 5, he became involved in the sport.
At 14, an age when teenagers are usually focused on hanging out with friends, the Matsue, Shimane Prefecture, native moved to Bradenton, Florida, to attend IMG Academy, where he planted the seeds for a long career as a pro player.
Nishikori, who turned pro in 2007, has won 12 career singles titles and more than $23 million USD in prize money during his career.

Stepping outside of his comfort zone in Matsue gave Nishikori a nurturing environment to concentrate on tennis.
Clearly, it was the right decision.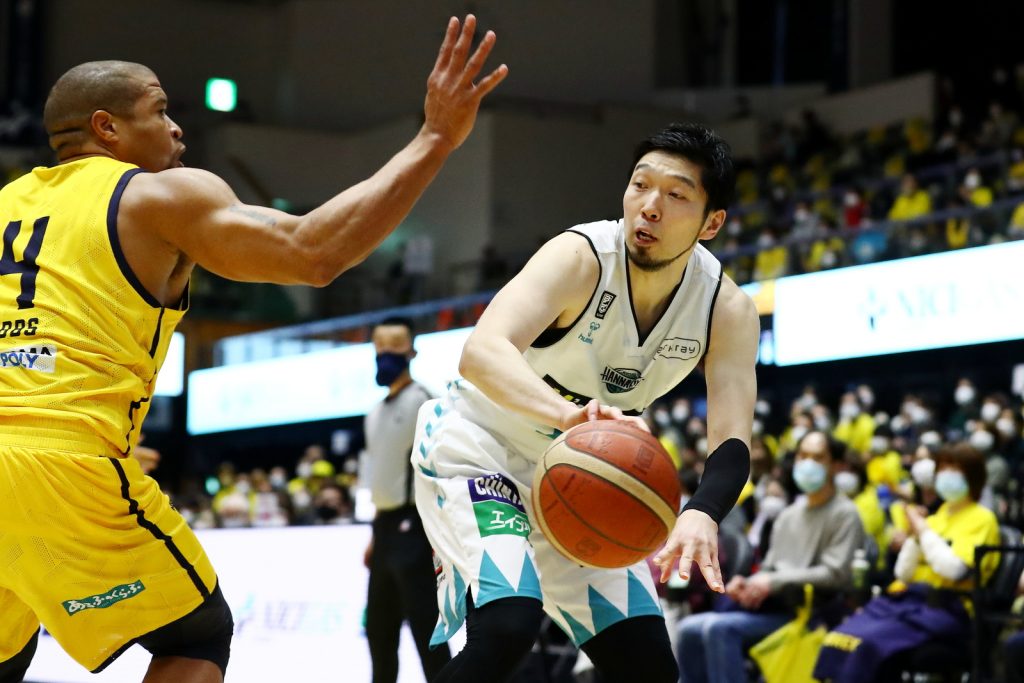 Matsui Developed Basketball Skills in the U.S.
Matsui, one of Japan's elite schoolboy basketball talents earlier this century, attended Columbia University (2005-09) in New York City. He was an integral part of the Ivy League school's basketball team, too.
By doing so, he holds the distinction of being the first Japanese to play for an NCAA Division I men's program in the United States. He proved his ability time and again as a consistent outside shooter. The proof is in the numbers: Matsui left Columbia as No. 3 on the school's all-time 3-pointers made list (173).
Since 2009, Matsui, known as K.J. to hoop fans on both sides of the Pacific Ocean,, has plied his craft in Japan's pro leagues, first in the JBL, then the NBL and now in the B. League with the Kyoto Hannaryz. See his current statistics here.
Before enrolling at Columbia, the Tokyo native demonstrated he had the ability to compete ー and do it well ー in the United States. He moved to the United States and attended Montrose Christian (Maryland) School and made vital contributions for its nationally ranked hoop squad.
"When I was in eighth grade, my coach [Montrose's Stu Vetter] came to Japan for the Nike All Asia Camp and there I asked him if I could play on his team," Matsui recalled in a 2008 interview. "The coach said yes after I proved that I can play at his level."
In the years that followed Matsui's success at Montrose and Columbia, future NBA players Yuta Watanabe and Rui Hachimura moved to the United States to pursue their hoop dreams. Both starred for NCAA Division I schools -- Watanabe at George Washington University, Hachimura at Gonzaga University -- before launching their pro careers.


Mastunaga Aimed to Play for Oakland A's
Three years before Ichiro Suzuki became the the first Japanese position player in MLB, Hiromi Matsunaga attempted the once-unfathomable feat at the tail end of his career.
It was Matsunaga's final hurrah, in fact.
In the spring of 1998, the 11-time NPB All-Star was without a contract with a team in Japan.
Instead, he attempted to land a spot on the Oakland Athletics as a non-roster invitee at spring training. A career .293 hitter who had appeared in 1,816 games with the Hankyu/Orix Braves (and BlueWave after a name change), Hanshin Tigers and Fukuoka Daiei Hawks, Matsunaga enjoyed a long, successful career in Japan.
I attended one of his spring appearances on a windy March afternoon in 1998 at Phoenix Municipal Stadium and briefly spoke to him after the game. He mentioned that the pursuit of his dream was enough. Even if he didn't make the team, the experience in trying to do so was his motivation.
There were no illusions at that point. He wasn't expected to make the team. He didn't,and so he retired ー with pride and satisfaction.
A's general manager Billy Beane admitted as much at the outset of spring training.
"Do I think he has a good shot at making the club? No," Beane told reporters. "But the fact that he's here the fact that he's competed at a high level, well, you never know."
What we know, though, is the pursuit of dreams is a riveting slice of life that enriches sports.


Author: Ed Odeven

Follow Ed on JAPAN Forward's [Japan Sports Notebook] here on Sundays, in [Odds and Evens] here during the week, and Twitter @ed_odeven.