ODDS and EVENS | Takuma Sato Navigates New Territory as Two-Time Indy 500 Winner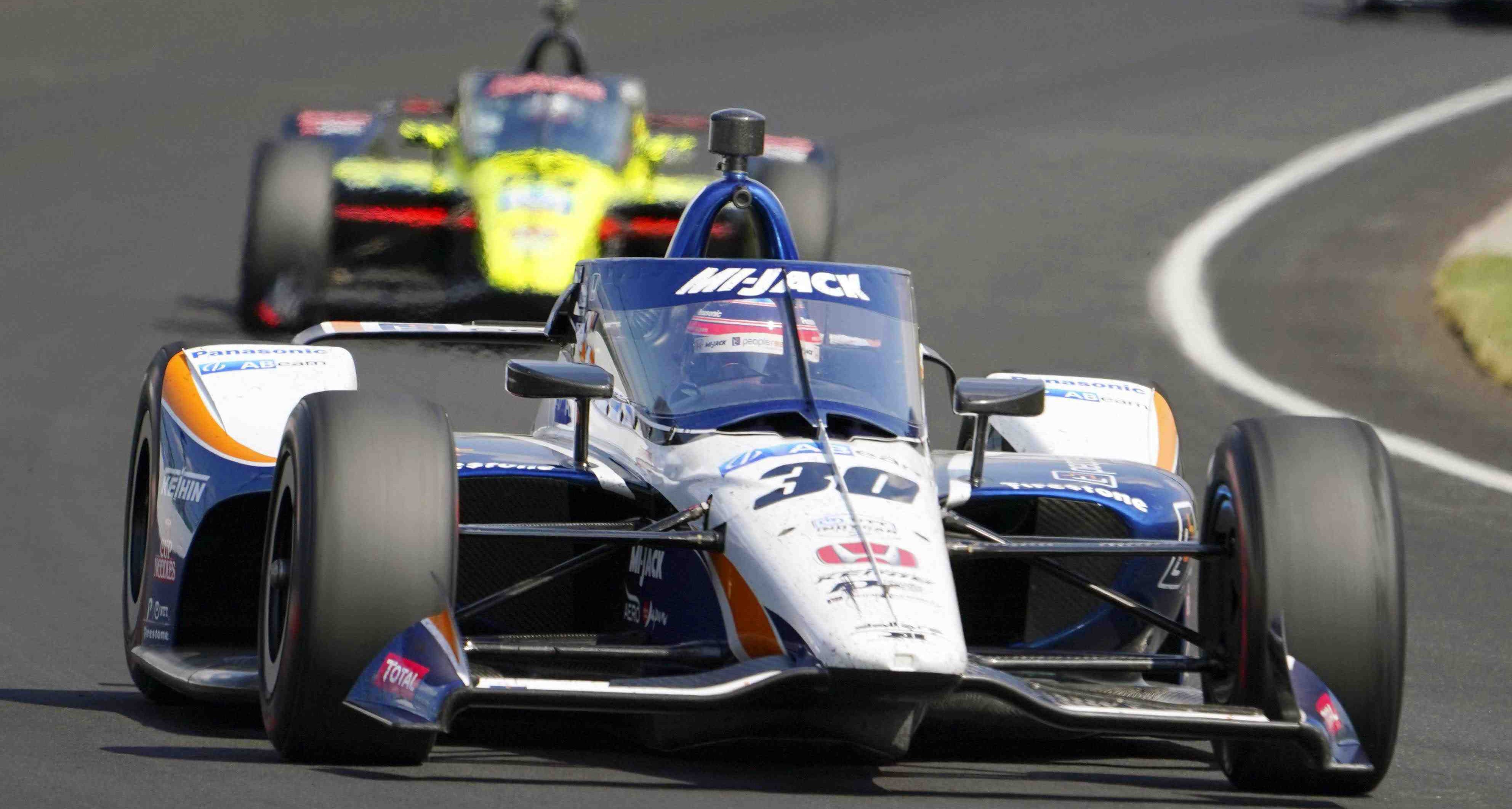 Winning the Indy 500 for the second time on August 23 will probably be remembered as the biggest achievement of Takuma Sato's long career as a professional race-car driver.
You do something special once, people might say you're lucky.
You do it a second time, and your accomplishments grow in importance.
Sato, who won his first Indy 500 in 2017, isn't just the winner of the most prestigious race on the IndyCar Series calendar this year. He's a veteran driver with increased media attention and popularity among fans, as well as the added gravitas of doing what he did in the delayed race in a year in which the sports calendar—and life in general—has been anything but predictable.
Unexpectedly, Sato won a memorable race, which ended under caution for the final five laps.
RELATED COVERAGE: AUTO RACING | Takuma Sato Wins Indy 500 for Second Time
The 43-year-old is one of this year's leading drivers on the IndyCar circuit, currently sitting in fourth place in the championship points standings (274 points). Scott Dixon, the Indy 500 runner-up, leads the way with 416 points, followed by Josef Newgarden with 320, and Pato O'Ward with 297. There are 14 races in this coronavirus-shortened season. There were 17 races last season.
This month, with a few upcoming weeks off, offers a chance to take stock of the IndyCar title chase and how Sato is handling the immediate aftermath of his aforementioned victory.
Sato Finishes Second in Next Race After Indy 500 Title
On August 29, Dixon and Sato dueled once again in the race after the Indy 500 for the top spot. In the Bommarito Automotive Group 500 Race 1, Dixon edged Sato by 0.1404 seconds in Madison, Illinois.
Sato exhibited his gutsy, confident racing style toward the end of the race.
With 16 laps until the checkered flag, Sato passed O'Ward on the outside to move into second place on Turn 1 in pursuit of the leader Dixon.
It was called a gutsy move by some racing observers at the track. Sato used different expressions after the race.
"I think that's the name of racing, isn't it? Nothing risky at all," Sato told reporters. "Pato, he's such a great driver, such a talented driver. He always gives us space. Very committed driver."
Sato went on: "After the race, he came to me, hugged me. He really enjoyed it. I know he went sideways. I gave him room for that. If I put too much room, I put myself in the gray, never come back.
"It was tight. But that's podium fighting in racing, shall we say. I certainly, yeah, enjoyed it. Hopefully the fans enjoyed it is really most important."
Nevertheless, it was a spirited duel in the closing minutes, with the Tokyo native keeping the pressure on Dixon.
"Obviously, the team did a fantastic job," Sato said after the race. "From last week, we carried a lot of momentum. We lost some places at the beginning of the race. I wasn't entirely comfortable in the car. But we were strong. Big congrats to [Chip] Ganassi [Racing] and [Scott] Dixon. Fantastic win. My ABeam car was phenomenal."
Asked about his duel with Dixon coming mere days after his Indy 500 triumph, Sato spoke about his enjoyment of the competition.
"Well, I'm enjoying [it] definitely. There's no [hiding the fact] that I am full of energy, full of hunger to win more than ever, just over and over," admitted Sato, who competed in Formula One from 2002-08. "Particularly Scott is the guy to beat today. I mean, just in general, as well. He's just an extremely competitive guy, competitive team. We were just challenging for the big moment.
"I feel really confident. I feel really, how can I say, so hungry for the win, so desperate—not desperate. How can I say? So much energy in the team. The boys were just so excited. It's nice to be [a] top contender every single weekend..."
A Disappointing Finish
There wasn't much time for Sato to dwell on the coulda, shoulda, woulda thoughts that filtered through his brain after the August 29 race. A day later, he was back on the track for the Bommarito Automotive Group 500 Race 2 at the same venue, World Wide Technology Raceway.
Newgarden, the reigning IndyCar series champ, earned his second victory of the 2020 campaign. O'Ward finished second and Will Power was third.
Sato, who led for the first 60 laps and 66 laps overall (the most of any driver), had a disappointing finish to his second weekend race, his No. 30 car hitting the wall on Turn 2 on Lap 196. This abruptly ended his workday, and he finished ninth overall.
Despite the disappointing finish, Sato and his racing team produced stellar work in the run-up to the race. Adeptly powering his No. 30 Dallara-Honda, Sato won pole position by recording the fastest lap in qualifying (182.499 mph, or about 293.7 kph).
Up next: Sato is preparing for the Honda Indy 200 at Mid-Ohio Race 1 and 2 on September 12 and 13 in Lexington, Ohio.
"So Mid-Ohio double header is on!!" Sato tweeted. "Great work everyone and @IndyCar who makes it happen. Look forward to seeing you all and fans at @Mid_Ohio."
After that, there's a lengthy break before the season resumes with the Harvest Grand Prix Race 1 and 2 on October 2 and 3 at Indianapolis Motor Speedway, followed by the Firestone Grand Prix of St. Petersburg on October 25.
A Look Ahead
Sato is encouraged by his team's on-track results in recent races.
"In the future, which is coming [for the] rest of the season, hopefully we can keep this competitiveness and hopefully we can challenge for another hard race," he said in a news conference on August 28.
Perhaps the most interesting aspect of Takuma Sato's week-after-the-Indy-500 experience was the way he summed it up.
"I think it's been hectic and crazy busy, as you can imagine," Sato noted during the news conference. "Not physically. Obviously we had tighter restrictions. We couldn't do, obviously, the winning tour. Still, the people know we're not traveling. Instead of using travel time, they are coming up on Zoom all the time. I had no place to hide.
"Yeah, it was zero chance of really having free time. I think last night was the first time I had probably seven, eight hours of sleep.
"But it's all good. I think obviously [the Indy 500 win] was the happiest moment for the team..."
Sleep is sometimes an afterthought for entertainers and sports figures, especially before, during and after their biggest weeks and events.
So now it's back to the garage and the track for Sato and the Rahal Letterman Lanigan Racing team.
And after this weekend's races, don't expect Sato to reject precious opportunities for a few mid-to-late September naps. He's earned the right to hit the snooze button a few extra times, too.
Author: Ed Odeven
Follow Ed on JAPAN Forward's [Japan Sports Notebook] here on Sundays, in [Odds and Evens] here during the week, and Twitter @itsjapanforward.