[ODDS and EVENS] Takuro Hoki and Yugo Kobayashi Soar to New Heights in Badminton
The longtime doubles partners are No. 1 in the world rankings for the first time, becoming the first Japanese men to achieve the feat.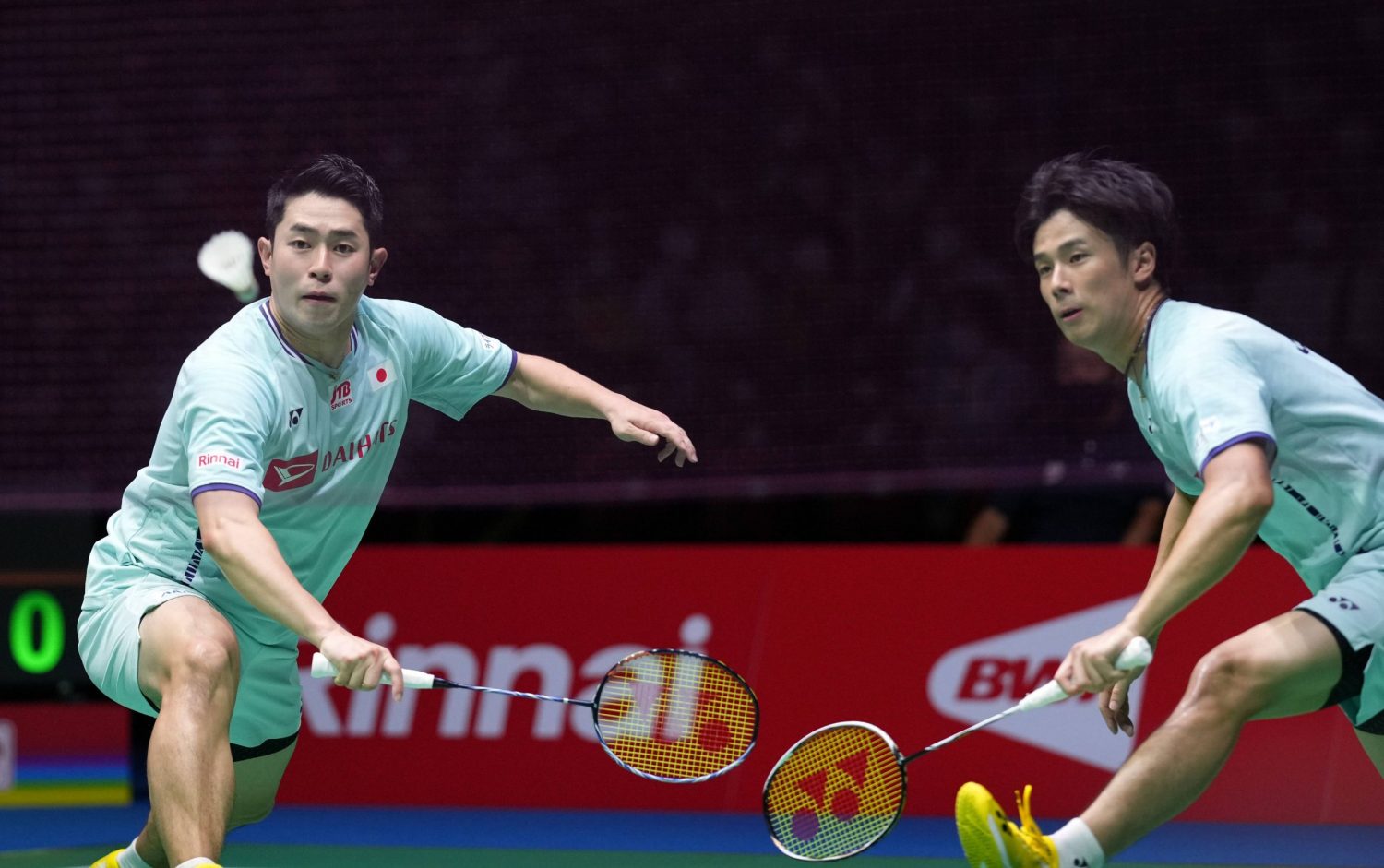 This article first appeared on SportsLook, JAPAN Forward's dedicated sports website.
Productivity is often a major trademark of longtime partnerships. The music-making synergy developed and honed for many decades by The Rolling Stones' Mick Jagger and Keith Richards comes to mind to illustrate this point.
Similarly, men's badminton doubles partners Takuro Hoki and Yugo Kobayashi have benefited from their continuous partnership since their junior high school days.
Often referred to as "Hoki-Koba," by their peers and Japanese fans and media in recent years, they reached No. 1 in the Badminton World Federation's world rankings for the first time on Tuesday, September 20.
It was confirmation of their complementary physical skills on the badminton court.
For starters, the 166-cm Hoki smashes the shuttlecock with a racket in his right hand. Kobayashi, who stands 175 cm, covers more ground and hits serves and returns with his left hand. That can be advantageous.
The speed of the game and rapid-fire exchange of shots create split-second opportunities to make decisions, to chase after the flying object. And it's a game of inches and angles and the perpetual goal of disrupting the opposition's timing, with the combination of a lefty and righty adding another element to the doubles game.
Read the full story on SportsLook.

Author: Ed Odeven
Follow Ed on JAPAN Forward's [Japan Sports Notebook] here on Sundays, in [Odds and Evens] here during the week, and Twitter @ed_odeven, and find him on JAPAN Forward's dedicated sports website, SportsLook.