[ODDS and EVENS] Ukrainian Sumo Wrestlers Proudly Prepare to Compete for Their Country
The amateur team's delegation has arrived in Tokyo before holding training camps in Oita and Ehime Prefectures for the 2022 World Games in the United States.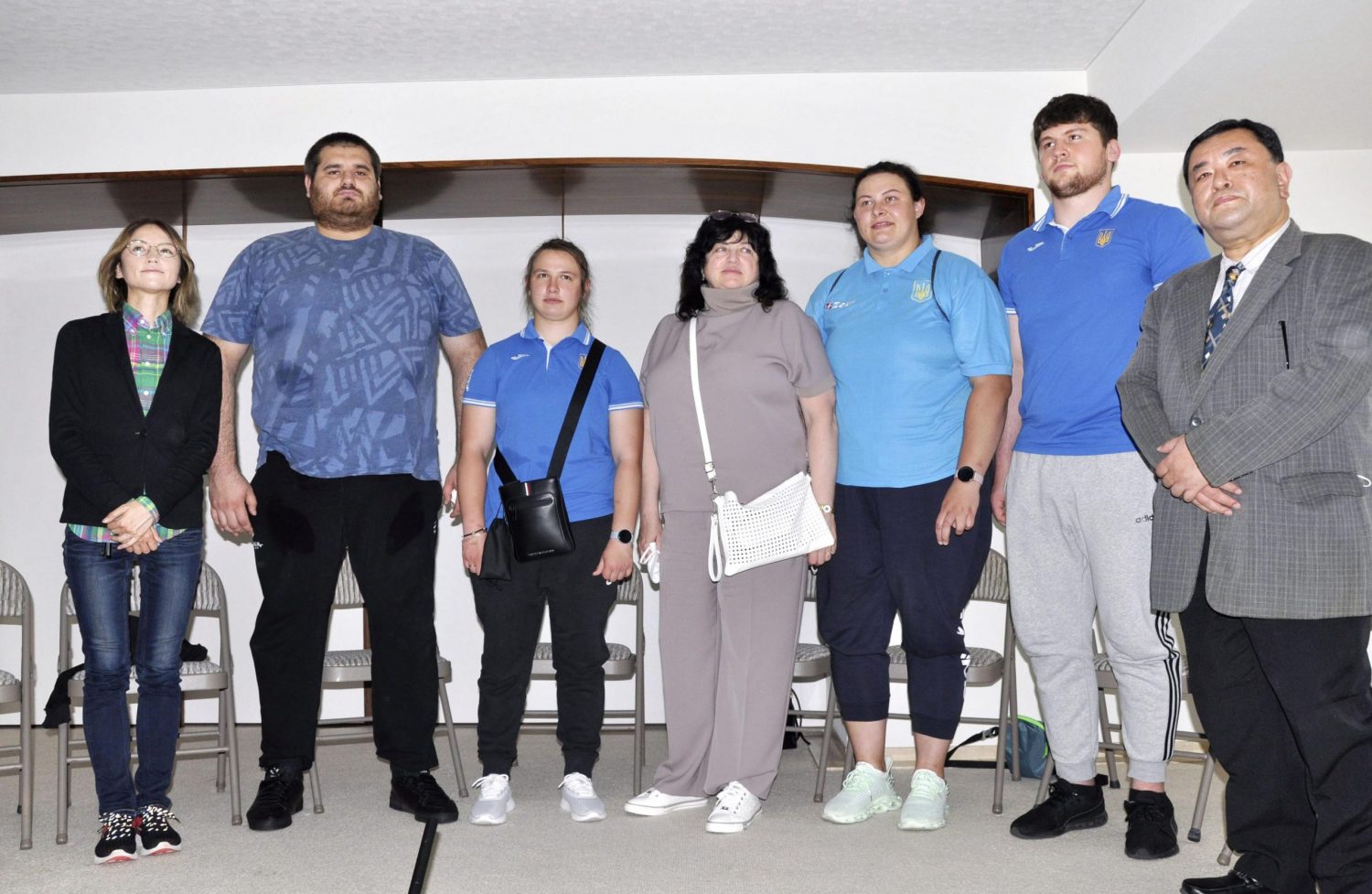 As the war in Ukraine rages on, leisure, including sports and entertainment, is not a priority for Ukrainians ― survival is.
The unrelenting courage of the Ukrainian people to defend their homeland against the invading Russians has inspired the world.
At the same time, amidst the horrors of war, Ukrainian athletes have struggled to maintain training routines, or train at all. For example, Ukraine's amateur sumo wrestlers faced the reality of not having a place to train after the Russian military invasion began on February 24, Kyodo News reported.
The team's training headquarters in Kharkiv, the nation's second-largest city and located in the northeast, wasn't (and still isn't) considered a safe place to hold training sessions as bombs rained down on the city and surrounding areas.
Past and present Ukrainian boxers, including retired world champions Vladimir and Vitali Klitschko and current heavyweight champion Oleksandr Usyk are among the most well-known athletes from the European nation. On the other hand, Ukrainian sumo wrestlers aren't household names to most people within the country.
That said, Ukraine's amateur wrestlers were making preparations for this summer's World Games before Russian President Vladimir Putin's unjustifiable invasion of Ukraine was launched.
By March, the Ukrainian wrestlers began looking for overseas options for training.
Coach Liubov Korobko discussed the challenges the athletes faced due to the ongoing war at a news conference at the Ukrainian Embassy in Tokyo on Tuesday, May 31.
"I'm sure the wrestlers would have been hurt had we stayed even a day more," Korobko was quoted as saying by Kyodo News.
Training Opportunities in Japan
Fostering a spirit of international goodwill, Japanese and Ukrainian sumo officials arranged for training opportunities for the latter nation's wrestlers in the run-up to the 2022 World Games, a July 7-17 global sports festival featuring 30 sports, 100-plus nations and an estimated 3,600 athletes in Birmingham, Alabama.
An eight-member Ukrainian sumo delegation is currently in Japan making preparations for the games.

The team is scheduled to conduct training sessions in Usa, Oita Prefecture, starting on Thursday, June 2, followed by workouts in Seiyo, Ehime Prefecture, on June 15 before arriving in Tokyo 14 days later, and then traveling to the United States on July 5.
The Ukrainian Sumo Federation issued an explanation stating that the government has OK'd the participation of male wrestlers in the World Games despite currently prohibiting men ages 18-60 from leaving the country during the war. Female athletes do not need special permission to compete overseas.
In light of the abnormal situation, "[male] athletes who want to participate in international competitions have a special permit to leave the country," the federation said in a news release.
Veresiuk, Berezovska Share Goals for World Games
Which is why 33-year-old Oleksandr Veresiuk received approval to pursue his goal of representing Ukraine at the World Games this summer. An accomplished veteran wrestler, Veresiuk earned bronze medals at the 2018 and '19 Sumo World Championships, an amateur event held in Taoyuan, Taiwan, and Osaka, respectively.
"Now is the time to give everything I have with Ukraine facing difficulties," Veresiuk said, according to Kyodo News.
Compatriot Ivanna Berezovska, 31, is aiming for quality training camps in Japan before heading to Alabama. At the 2019 US Sumo Open, she collected first-place prizes in the women's heavyweight and openweight competitions.
"I want to push myself at the sites where the sumo culture originated and get good results at the World Games," Berezovska was quoted as saying by Kyodo News.
In her remarks at the Ukrainian Embassy, Berezovska made a brief reference to sumo's historic sites.
Indeed, Usa, Oita Prefecture, and Seiyo, Ehime Prefecture, are significant in the sport's long history. The northern Kyushu city is where legendary yokozuna Futabayama was born on February 9, 1912. He holds the all-time record of 69 consecutive wins.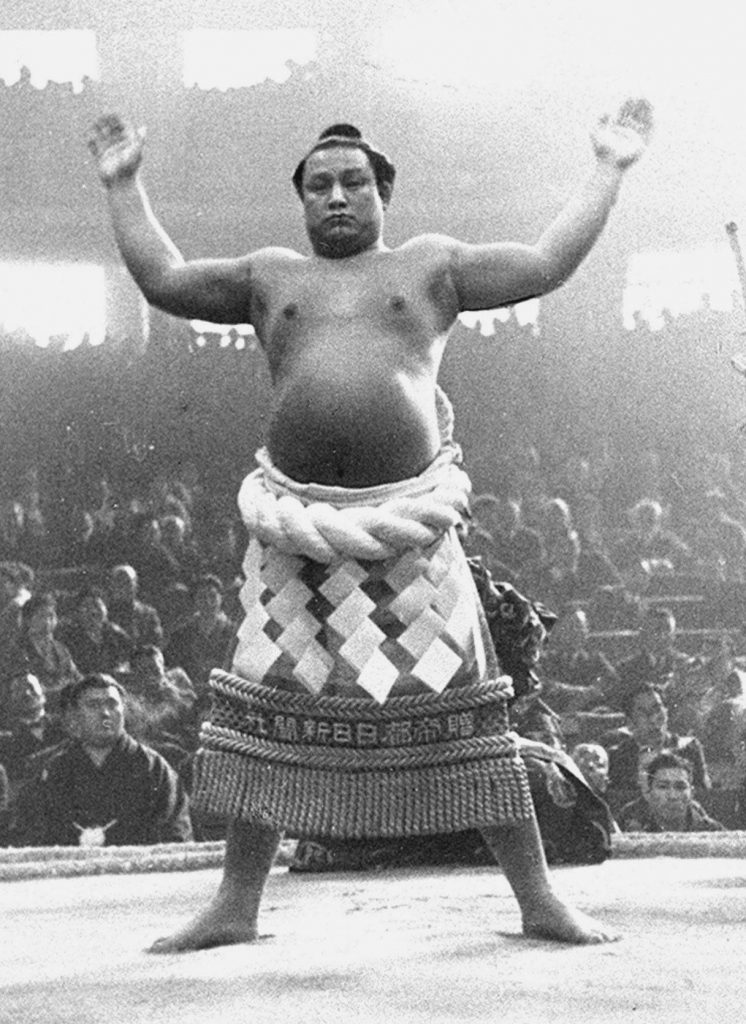 And Seiyo holds the distinction of hosting the Otoi Sumo Tournament, the nation's only tournament featuring both amateur and pro wrestlers competing against one another. It was established 170 years ago.
Growth of Sumo in Ukraine
While sumo's origins date to ancient times in Japan, the sport is a burgeoning pastime in Ukraine in recent decades.
A quarter century ago, the Ukrainian Sumo Federation took root with one ring and five mawashi (loincloth), according to the sport's national governing body.
Today, there are more than 3,000 sumo wrestlers, ranging in age from child to adult, in Ukraine.
In addition, there are 18 sumo clubs throughout the country.

And Ukrainians have a current-era role model to root for in the Japan Sumo Association ranks: makushita division wrestler Shishi, 25, who became the first Ukrainian-born rikishi in 2020. His given name is Sergey Sokolovsky.
History also provides a clue about sumo's popularity in Ukraine. Taiho, sumo's 48th yokozuna (starting in 1961), held the mark of 32 grand sumo tournament titles from 1971 until 2014, when the great Hakuho tied his record, then broke it the next year.

Taiho was named Ivan Boryshko at birth, in 1940, in Karafuto Prefecture, Sakhalin island, which is now controlled by Russia. His father, Markiyan, fled Ukraine after the Russian Revolution.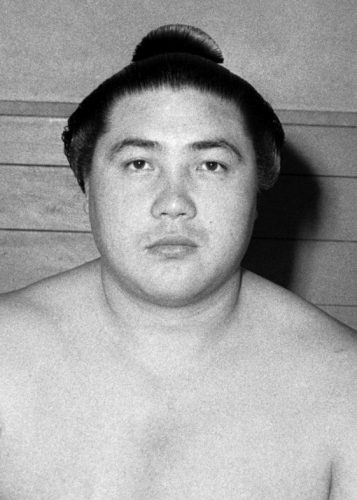 After World War II, the future yokozuna and his Japanese mother relocated to Hokkaido, and he became known as Koki Naya. The bottom line: Taiho's Ukrainian heritage is a part of sumo's rich history.
The 2022 World Games will give Ukrainian wrestlers a chance to add another chapter to the annals of the sport. The fact that they are in Japan now, getting ready for July's tournament, is a feel-good story as the war rages on.
RELATED: [ODDS And EVENS] Current And Former Ukrainian Athletes Take A Brave Stand Against Russian Invasion

Author: Ed Odeven
Follow Ed on JAPAN Forward's [Japan Sports Notebook] here on Sundays, in [Odds and Evens] here during the week, and Twitter @ed_odeven, and find him on JAPAN Forward's dedicated sports website, SportsLook.