Japan Finally Opens To Visitors As Infection Rates Drop
Japan allows in travelers from 98 countries and regions in limited guided tours as a means of reopening while minimizing the risk of spreading infection.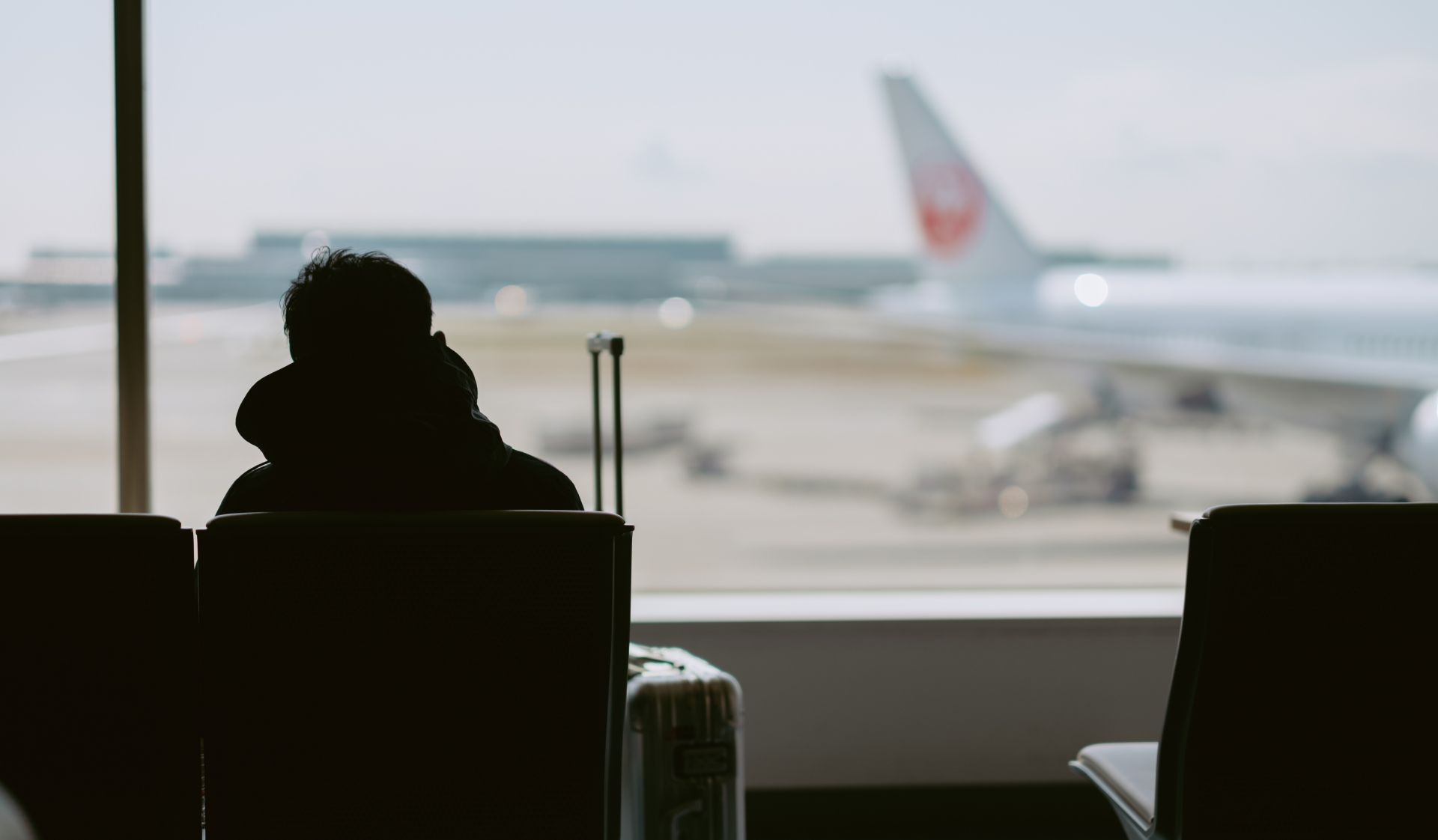 In Japan as of June 1, 20,000 people are now allowed to enter each day.
On the same day, travelers coming from low-risk countries with proof of vaccination were also allowed to enter the country without taking a PCR test at the airport or going through quarantine.
Countries and regions have been divided into three groups, depending on risk factors such as rates of positive test results upon arrival in the past. They are color-coded respectively in blue, yellow, and red, going from low risk to high risk.
Earlier, effectively from March 1, small numbers of business travelers, interns and students were gradually allowed into the country. Quarantine measures, which had been in place since early in the pandemic at all international airports, evolved with the changes.
On March 14 and April 10, the daily admission cap was raised to 7,000 and 10,000 respectively, but inbound travelers still were limited to business and students ー and a test case of 50 tourists. Authorities said they were making these decisions while keeping an eye on the infection situation in Japan and around the world. Government officials also stated that the percentage of vaccinated people in Japan was key in deciding to open up borders, as 81.8% of the whole population has received their second jab, and 59.4% the booster shot.
Going forward, the government is considering raising the daily cap of entries to 30,000 from July, according to Jiji News reports.


Limited Trial Tours
Under the new rules, small package tours are being conducted within prefectures that are free from COVID-19 emergency measures at the time. The prefectural governments must also agree to accept them during the trial phase.
From May 24, approximately 50 tourists from low-risk countries, the United States, Australia, Singapore, and Thailand have been allowed to travel around the country in small groups of about 4 each. The participants were made up of company employees and others who were invited to take part in tours across Japan. During their travels they were requested to take thorough COVID-19 infection prevention measures including wearing masks. These test cases were expected to help authorities identify any remaining issues before reopening the country fully to international tourism.


Trial Tour Has Cancellation
One of the test inbound travel package cases was canceled on May 31 when one of the 4 Thais taking part was found to have contracted COVID-19.
The infected traveler complained of a sore throat on May 30 and tested positive on the same day in Oita Prefecture. Despite having no fever, the individual was expected to be quarantined in a repurposed facility until the infection cleared. An investigation into the matter is being conducted by authorities and the travel agency that hosted the tour.
The three other participants were deemed close contacts, but all have tested negative and were isolating in a hotel, the agency said.


Tours Going Forward
From June 10, Japan will allow travelers from 98 countries and regions but initially limit them to guided tours as a means to reduce the potential spread of infection.
Japan's Chief Cabinet Secretary Hirokazu Matsuno told a news conference on May 31 that the matter infection among one of the test cases had not affected the country's plan to double its daily entry limit to 20,000 from June 1.
In addition, Matsuno stated that the government would examine the response and reflect it in the guidelines for preventing infections, based on the latest case.
Tourism minister Tetsuo Saito added on May 31 that the government will urge travel agents to get consent from tour participants to abide by Japan's infection prevention measures, such as wearing masks during tours.


Masks On, Masks Off
A new basic response policy on COVID-19 announced by the Japanese government on May 23 provides brand new guidance to residents and visitors on wearing masks. It defines situations where people should continue to wear face coverings and others where it's not mandatory, rather than recommending masks in all public places as had been the case since the beginning of the pandemic.
According to the new guidelines, masks are not necessary outside, except when talking to someone close to you. During summer, it is recommended that people remove their masks to avoid heatstroke.
When indoors, masks are not needed as long as people do not talk and maintain a distance of at least two meters from each other.


Masks Still Called For In Some Situations
It should be noted that the new policy maintains that "there is no change in the fact that masks are a basic way to prevent the spread of infection."
The use of masks is still required when visiting elderly people or anyone in the hospital, during rush hour on public transportation, and anywhere that is crowded.
Furthermore, other infection prevention measures such as frequent hand washing and avoiding close contact remain crucial.
Japan's mask wearing policy has been considered by some observers to have been a key in the country's limitation of the spread of the COVID-19 infection.
It should be emphasized that private facilities and institutions retain the right to determine their own mask requirements.
When outdoors, inside gymnastics halls, and in pools, masks are not required as well.
Individual sports associations are responsible for setting their own policies for extracurricular activities.


Watching Closely
National and local government leaders say they will further evaluate easing COVID restrictions while keeping a close eye on the infection situation.
Japan's COVID-19 infection rate has fared rather well compared to other countries, and there has been a downward in infections trend since mid April.
On June 1, 22,768 new infections were reported nationwide. In Japan deaths have also stayed quite low, with 36 COVID-related deaths registered on June 1.


Asia's Slow Reopening?
In the background, the travel and tourism industry is facing a difficult period.
While the freedom to travel has largely returned in Europe and the United States, Asia has been the slowest continent to welcome back tourism, according to analysts.
"Asia is still struggling," said Ejaz Ahmed, a research analyst on travel and tourism at the Economist Intelligence Unit (EIU), sharing his insight in a webinar on June 1.
"Blanket travel bans imposed by several countries including Australia, New Zealand and Japan during the COVID waves are only just lifting, and that has held back recovery," said Ahmed.
China, the largest pre-pandemic source of international departures, also still has its borders closed, along with a zero-COVID policy.
Ahmed pointed out that the Southeast Asia tourism economy is also slow to recover as countries in the region were major markets for Japanese and Chinese travelers before the pandemic.
Japan is finally set to let international tourists enter the country from June 10 for the first time since April 2020. Yet, the openings which Japan will see are still limited to guided tours. And for all travelers, a PCR test with a negative result is still required before coming to Japan.
Japan welcomed over 30 million visitors in 2019, but fewer than 250,000 foreign visitors passed through its borders in 2021. The measures coming into effect on June 10 suggest that there is progress, but it will be a while before Japan sees a return to the pre-pandemic freedom of international tourism.


Impacts of the War in Ukraine
There are other external aggravating factors as well. The war in Ukraine is impacting international flights as the airspace over Russia is closed to Western airlines due to sanctions. In addition, most airlines avoid flying over Ukraine for fear of missile strikes.
As Ana Nicholls, EIU Director of industry operations explained in the June 1 webinar: "Many of the main East to West routes are now impossible, forcing airlines to fly North or South."
The rerouting means that flights take longer, use more fuel, require more staff, and are more expensive. The flight London-Tokyo is 2.5 hours longer compared to before the war in Ukraine, and Helsinki-Tokyo is four hours longer.
The EIU estimates that the additional time increases costs for airlines on average between €8,000 and 15,000 EUR per hour ($8,546-16,000 USD), or €100 EUR ($106 USD) per passenger in a flight at full capacity.
Add to this widespread inflation and the rising costs of fuel ー on average by more than 80% compared to 2021. Moreover, fuel accounts for 20 to 30% of the airline's costs, says Nicholls.
Nicholls concedes, however: "So far international travelers don't seem to be deterred [from taking flights], they are swallowing the costs and the queues, but it does make the recovery all the harder for airline companies."
RELATED:
Author: Shaun Fernando, Arielle Busetto