[ODDS and EVENS] Urawa Reds Reap Rewards of Resilience in ACL Final First Leg
Shinzo Koroki scored a "lucky" goal in the 53rd minute in Riyadh as the Urawa Reds earned a tie against defending Asian Champions League champion Al-Hilal.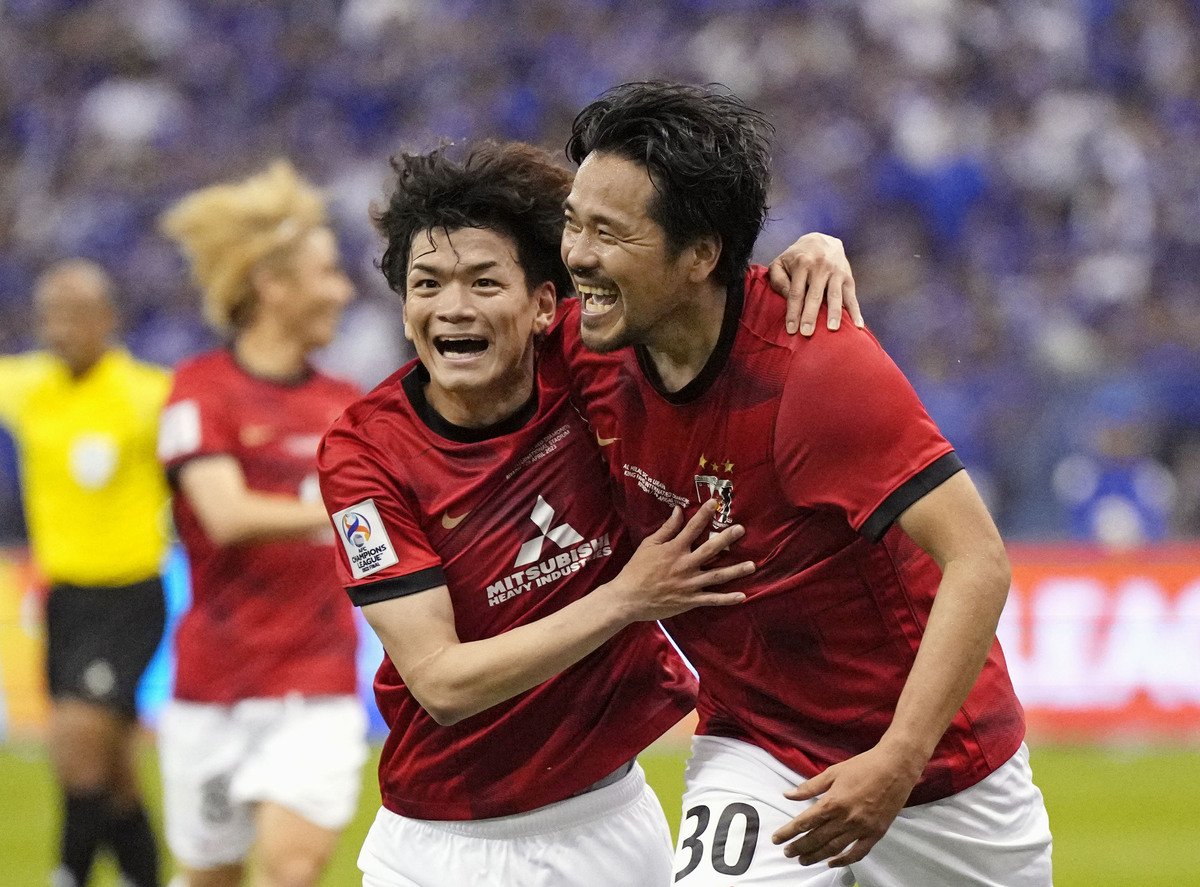 Read the full story on SportsLook - [ODDS and EVENS] Urawa Reds Reap Rewards of Resilience in ACL Final First Leg
The Urawa Reds earned a confidence-boosting 1-1 draw in the first leg of the Asian Champions League final against Al-Hilal on Saturday night, April 29 (it ended around 4:30 AM JST on Sunday) in Riyadh.
So who has the edge heading into the second leg on Saturday, May 6 at Saitama Stadium?

Advantage, Urawa.

In the first leg, the two-time ACL champion Reds trailed early, falling behind 1-0 on Salem Al Dawsari's 13th-minute strike, and reigning ACL champion Al-Hilal, a four-time winner of the continental title, controlled possession more than 71% of the time in this high-stakes match.

But the Reds rebounded in the second half. Forward Shinzo Koroki capitalized on a defensive miscue by Al-Hilal defender Ali Al Bulayhi in the 53rd minute. It was a perfect opportunity for Koroki, appearing in his 68th career ACL match, to put his stamp on the proceedings.
Koroki, 36, didn't disappoint Reds fans awake in the middle of the night in Japan. He scored. (Watch match highlights on the ACL's YouTube channel.)

Al-Hilal 'keeper Abdullah Al Muaiouf was in no position to properly defend the shot. What transpired right before Koroki's shot was Al Bulayhi's attempt to intercept a through pass wound up costing his team dearly ― the ball ricocheted off Al Bulayhi's boot and smacked into the post. And Koroki was in the right place at the right time for an easy tap-in.

It was his 27th career Asian Champions League goal.
Continue reading the full story on SportsLook.
Author: Ed Odeven
Find Ed on JAPAN Forward's dedicated website, SportsLook. Follow his [Japan Sports Notebook] on Sundays, [Odds and Evens] during the week, and Twitter @ed_odeven.