[All Politics is Global] Beijing Pushes Territorial Claims in Latest Renaming Campaign
As part of its psychological warfare campaign to achieve its expansionist vision, Beijing has been "renaming" territories across Asia.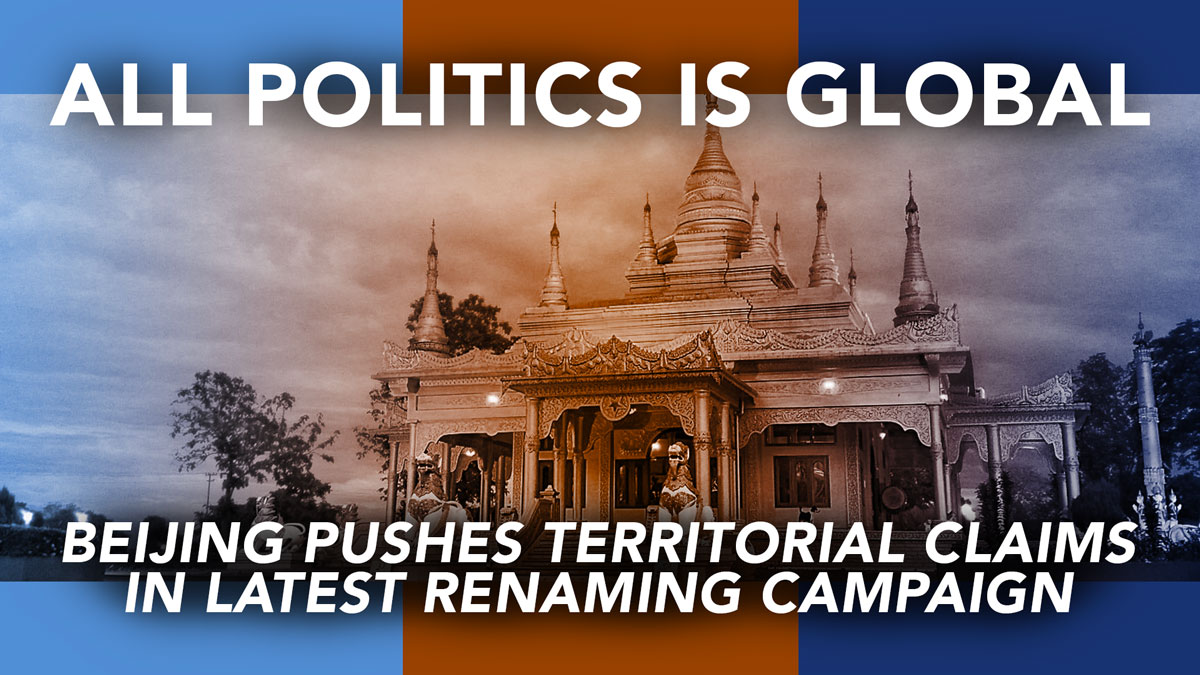 In April 2023, the Chinese Communist Party (CCP) controlled newspaper, Global Times, published a fresh list of 11 "Sinicized" places. They are located in the Indian northeastern state of Arunachal Pradesh. In its announcement, China's Ministry of Civil Affairs said that it has "standardized official names" in Zangnan [China's name for Arunachal Pradesh] in Chinese characters. Beijing further stated that this "standardization" is in accordance with regulations on geographical names issued by the State Council, China's cabinet.
The latest list is the third set of "Chinese names" for places in the Indian state of Arunachal. Beijing refers to the state as "Southern Tibet." The first batch of renaming happened in 2017 when Beijing accorded Chinese names to six places. In 2021, Beijing identified 15 more places in the Mandarin language.
These lists include precise coordinates for land areas, residential areas, mountain peaks, passes, and rivers along with their respective subordinate administrative districts. The Global Times quoted Chinese analysts arguing that the announcement of names is "a legitimate move and China's sovereign right" to standardize geographical names.
Beijing, additionally, released its latest map displaying many parts of the Indian state Arunachal Pradesh inside the southern Tibetan region. Significantly, this includes a town situated close to the state's capital city, Itanagar.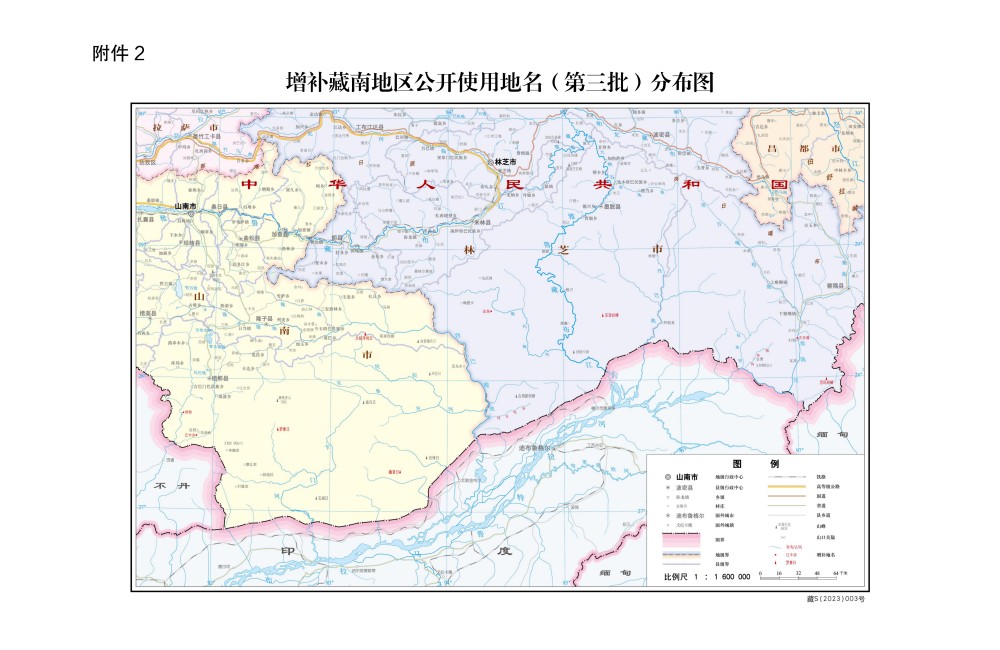 Nothing But Propaganda
However, this propaganda is best described as what it is — simply, propaganda. Far from the truth and facts. China usually relies on the "since historical [ancient] times" argument. But beyond that, it has failed to provide actual archival evidence to back up its purported claims of Chinese presence, control, or sovereignty over territories in Asia.
Playing mind games is an age-old Chinese military tactic belonging to the Sun Tzu era. Deception, treachery, and deceit have been key tools of the information warfare campaign. They have been adopted as legitimate gears for CCP's Psychological Operations (Psy-Ops). It is these Psy-Ops that are put in motion whenever CCP announces "Chinese names" of territories/territorial regions in Asia.
Irrespective of the specific place, the primary, and perhaps, sole aim of the exercise is to mark territory, and keep the target nation on tenterhooks. Beijing seeks to declare a "new normal" on that particular territorial/boundary issue. Essentially, the CCP aims to resist any challenge to its revisionist territorial agenda. Thus, it prefers to keep up the pressure by indulging in these routine tactics.
The Three Warfares
For that matter, Chinese military analysts have squarely been studying the integration of military- and psychological-warfare, and the increased strategic role that it plays. The CCP and its People's Liberation Army (PLA) are known to be conducting "political warfare." This includes what it terms the Three Warfares: public opinion warfare, legal warfare, and psychological warfare.
China's prominent military journal, China Military Science highlights the apparent shift in emphasis toward psychological warfare for officers of the PLA. It published many noteworthy papers on psychological warfare between 2003-2005, including:
"On PSYWAR in Recent High-Tech Local Wars" by Wang Zhenxing and Yang Suping
"Focus on Psychological War Against the Background of Grand Strategy" by Xu Hezhen
"Psychological Operations in the Context of Grand Strategy" by Xu Hezhen
"Comparison of Psychological Warfare between China and the West" by Wang Lianshui, Ma Jingcheng, and Yan Jianhong
The Chinese Propaganda Machine
The authors of most (if not all) articles were later identified as instructors at the Shijiazhuang Ground Forces Command Academy. This indicates that the academy hosts an active and influential psychological-warfare department.
The "renaming" propaganda also routinely includes breaching the very basic diplomatic etiquettes. Beijing has virtually threatened legitimate Members of Parliament (India). Junior-level diplomats of the Chinese embassy and consulate in Mumbai have breached diplomatic protocol by openly questioning Ministers of democratically-elected governments. They have also issued controversial and baseless statements coinciding with high-profile visits either way.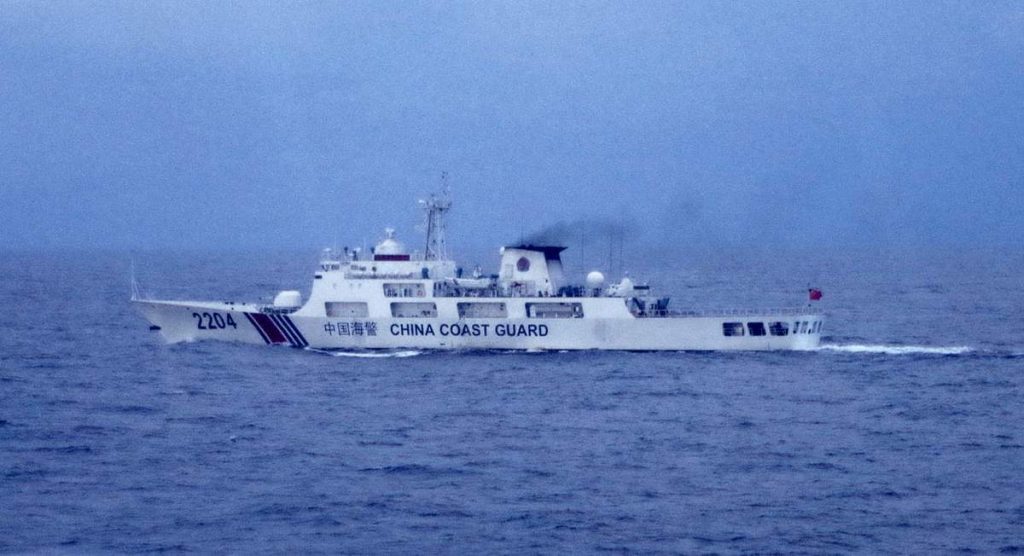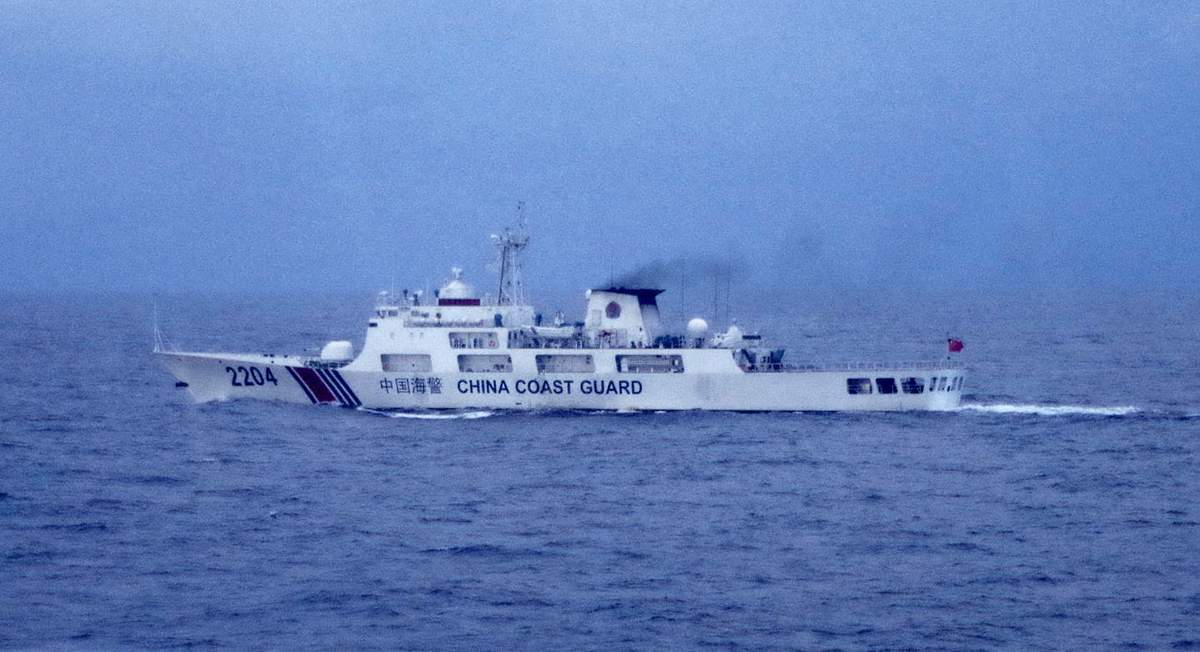 Quite evidently, China is firm on developing its psychological warfare capabilities for peacetime and wartime uses. This is especially when it comes to pressing for territorial claims. Be it renaming Tibet as Xizang, Arunachal Pradesh as Zangnan, or rechristening Japan's Senkaku Islands as Diaoyu Islands, Chinese propaganda machinery is relentlessly churning [unfounded, fabricated] narratives as part of its dubious information warfare campaign.

RELATED:

Author: Dr Monika Chansoria

Dr Monika Chansoria is a Senior Fellow at The Japan Institute of International Affairs in Tokyo and the author of five books on Asian security. The views expressed here are those of the author and do not reflect the views of any organization with which the author is affiliated. Follow her column, "All Politics is Global" on JAPAN Forward, and on Twitter @MonikaChansoria.