[ODDS and EVENS] Yudai Baba Plays Waiting Game as Melbourne United Copes With COVID-19 Crisis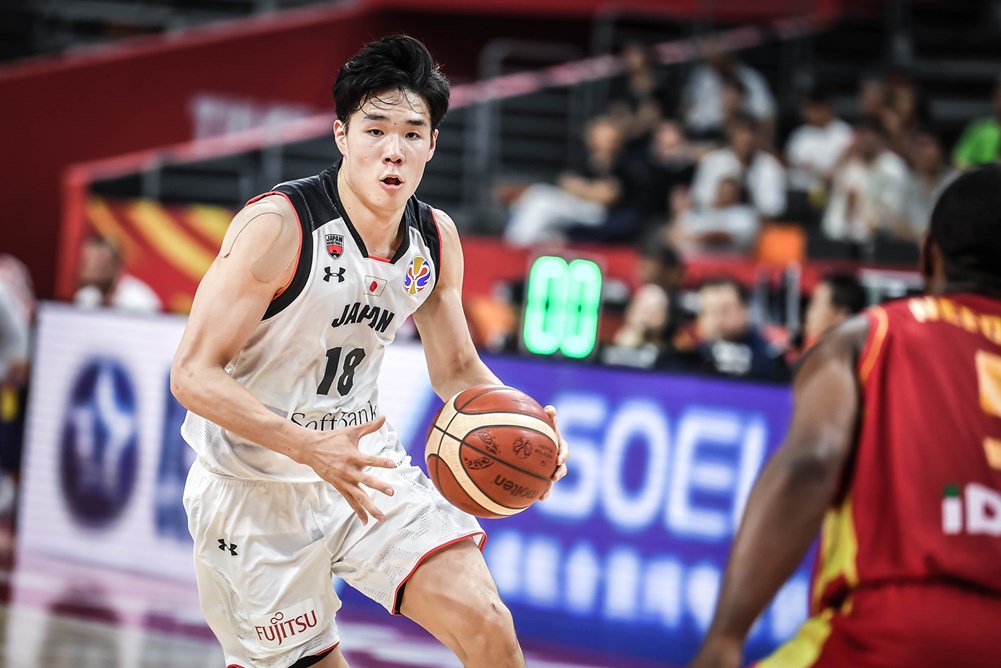 Australia's National Basketball League, a nine-team circuit, was forced to delay the start of the 2020-21 season due to the COVID-19 pandemic, moving it from October to December without setting a firm date for the season to tip off.
Melbourne United has coped with a serious coronavirus outbreak during offseason workouts, with 12 players testing positive for the virus, it was reported on Sunday, August 2. Of the 12, some are players not under contract.
Newly signed guard Yudai Baba remains in Tokyo.
Having spent the past season with the NBA G League's Texas Legends (Dallas Mavericks affiliate) and appearing in 41 games, Baba is in the mix for playing time in a crowded Melbourne United backcourt.
The start of the upcoming campaign, though, may seem like light years away as Melbourne United must manage, first and foremost, the health and safety of its players and staff.
Meanwhile, Melbourne has imposed a curfew from 8 p.m. to 5 a.m. for six weeks, requiring residents to stay at home during those hours, Victorian Premier Daniel Andrews announced on Sunday.
Additional lockdown measures include: remote learning for schools, no leisure activities (but one hour of outdoor exercise permitted within 5 km, or 3.1 miles, of one's home), group events limited to two people, and weddings banned as of August 6.
Since Saturday, August 1, 671 new COVID-19 cases were confirmed in Victoria state and there are more than 6,300 active cases in Victoria, according to an Australian Broadcasting Corporation report the next day.
NBL Commissioner Jeremy Loeliger released a statement addressing the issue.
Our primary concern is the health and welfare of our players, staff and their families. This is a challenging time for everyone concerned and we are closely working with the clubs and the Australian Basketball Players' Association to provide support for all those affected.
We are also working closely with the Department of Health and Human Services to manage the outbreak and limit any risk to the wider community.
For Baba's new team, shooting guard Mitch McCarron and center Jo Lual-Acui tested positive for COVID-19, last week, prompting Melbourne United to suspend basketball activities. It also forced all players and staff who attended training at the Melbourne Sports and Aquatic Centre on or after July 22 to self-quarantine for 14 days.
As a precautionary measure, the South East Melbourne Phoenix, the metropolis' other NBL club, also put all training activities on hold until further notice.
How this will affect the 24-year-old Baba remains to be seen.
Will Melbourne United, without major health issues across the board, resume normal workouts in mid-August?
And can the Toyama native keep focused on training while monitoring the ongoing situation in Melbourne from afar?
Before he addressed the media in Tokyo on July 20 in an event streamed live on Melbourne United social media channels, Baba spoke about what he described as an exciting challenge that lies ahead.
"I have followed the Australian NBL for several years and am looking forward to playing in such an elite league and bringing a piece of Japan to Australia," said Baba, who played for the B. League's Alvark Tokyo for two seasons before joining the Legends, in a statement.
"I have also heard good things about the city (of Melbourne) and look forward to meeting the local Japanese basketball fans in Melbourne, too."
RELATED COVERAGE: BASKETBALL | Yudai Baba Signs Deal with NBL's Melbourne United
While the exact timing of Baba's planned arrival in Melbourne hasn't been announced, team CEO Vince Crivelli said in mid-July that Baba is an important part of Melbourne United's international marketing efforts.
"He is a star of the Japanese national side, so we hope that Japanese fans can get behind Baba and Melbourne United, as the NBL's global popularity continues to grow," Crivelli said. "Building our international fan base is important for our club's development, and we believe that having a player such as Baba in our side will assist us in doing that."
As revealed in a recent promotional portfolio for Lexus, Baba is well aware of his physical limitations early in his career.
Therefore, he's worked hard to make himself a more well-balanced player. For instance, the natural right-hander took to eating rice with chopsticks in his left hand, and he's aimed to use both hands equally on the basketball court.
Overseas Sports During the Pandemic
After shutting down in the spring due to the pandemic, top pro soccer leagues in Germany, Italy, and England returned to action to complete their seasons in recent weeks.
The NBA relaunched its season on July 30 inside the "bubble" at Walt Disney World with 22 of 30 teams.
The NHL is also operating within a bubble of sorts, with teams clustered in hub cities Toronto and Edmonton. Twenty-four teams are involved in the restart, which began on August 1, with play-in series serving as a postseason launch. Then, that number will be whittled down to 16 for the customary number of playoff teams.
Major League Baseball has had several canceled games in the past couple weeks due to players testing positive for COVID-19. Case in point: The St. Louis Cardinals' four-game series against the host Detroit Tigers, starting on August 4. (Seven Cardinals players and six staff members have recently tested positive for the virus.)
While most teams have played 10 games through August 2, the Philadelphia Phillies and Miami Marlins have only appeared in three apiece.
Above all, the COVID-19 outbreak within the Marlins organization (around 20 players and coaches, including 18 players on the team's 30-man roster, according to a published report on July 31) illustrates the biggest example of the risks involved in staging games and traveling during the pandemic.
It's quite possible that an MLB team—or the entire 30-team league—could be forced to shut down for the rest of 2020.
Nobody really knows for certain if the virus can be contained wherever the ballclubs go. A growing number of voices from inside and outside of MLB are calling for the league to shut down, stating it's better to be safe than sorry.
After all, self-isolation isn't enough to guarantee there won't be additional coronavirus outbreaks throughout MLB.
Which brings us back to Baba and Melbourne United.
If the situation gets much worse in Australia, will the team even have a 2020-21 season? Is December too optimistic of a target to aim for the league's restart?
Like life, pro sports calendars can be unpredictable, as we've witnessed throughout the early stages of the COVID-19 pandemic.
Baba now waits. Manchester United must also wait for the proper time for him to join his new teammates in the gym.
Author: Ed Odeven
Follow Ed on JAPAN Forward's [Japan Sports Notebook] here on Sundays, in [Odds and Evens] here during the week, and Twitter @itsjapanforward.