One Piece and Shu Uemura's holiday makeup collection is a glittering trove of pirate treasure
Japanese cosmetics brand Shu Uemura's holiday collections have become something to look forwards to in recent years, especially for make-up wearing fans of anime and video games.
The brand's high end make-up undergoes an awesome transformation every winter, with the help of some of Japan's most loved characters. In 2017, there was a Super Mario collaboration, and last year Pokemon enthusiasts were the ones treated to an electrifying Pikachu lineup.
But this year's collection will transport you to the open seas with characters and motifs from long-running, pirate themed anime and manga One Piece. The glittering packaging and makeup products are inspired by sea, sun and treasure, to reflect the storyline and worldview of the iconic series.
The collection will be released in two parts, with some extra items being exclusive to the online shop's preorder period.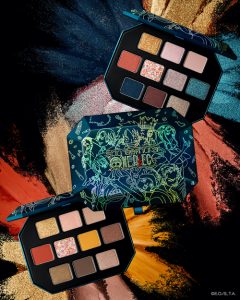 The first release will go on sale on 1st November. There's 'Wanted Treasure Box' eye shadow palettes (8500 yen) available in two colour options, 'Grand Line' and 'Thousand Sunny'. Whether you're hunting for gold or silver, these palettes have glittering shades in abundance to mimic underwater treasure.
The rest of the article can be viewed on our partner's website, grape Japan at "One Piece and Shu Uemura's holiday makeup collection is a glittering trove of pirate treasure."